Florida Underdog Blaze Bar$ is taking the Rap Scene by Storm!!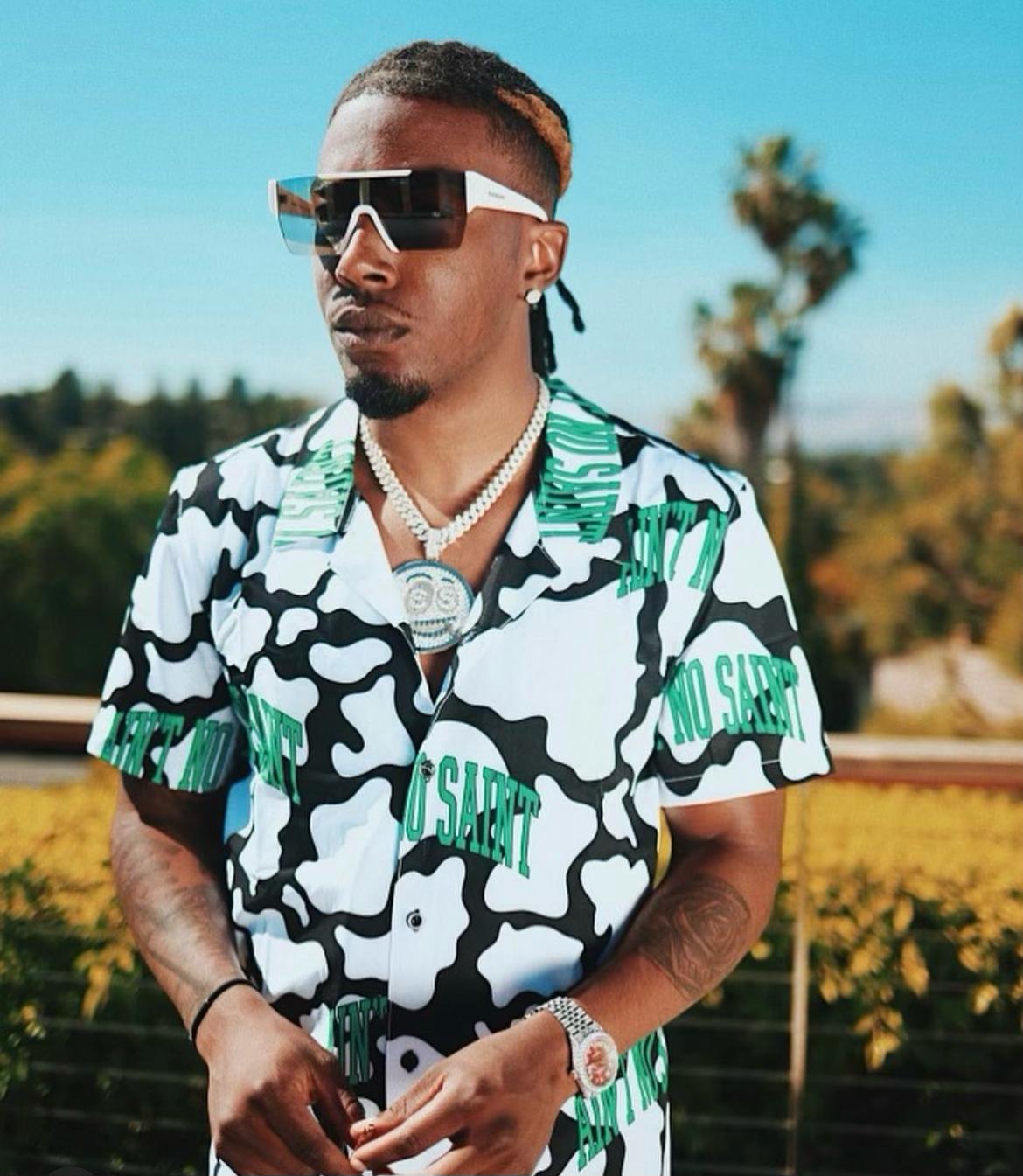 With his perfect baritone, a thirst to prove himself and soul-touching lyrics up his sleeve, Blaze Bar$ has really come a long way in the industry. It is no wonder that his massive hits and victories are such an inspiration that we all can learn from.
Born on 31st January 1997, in Gainesville, Florida, Blaze started taking interest in music early on. Though music just has it in his veins, it was never a smooth sailing for Blaze to earn a stature for himself in the music world. With the support of a guitarist father and cousin Clevie who produced popular artists like Red Rat, Elephant Man, Shabba Ranks, Bernie Man and Buju Blanton, Blaze grew under the precise guidance that was required to become a winning music artist.
Be it recordings, mixings or performing songs, Blaze didn't choose to leave a solo chance to make his level up off the ground. Thereby when he started hitting his teenage years, he decided to put his one hundred percent into his dream craft, introducing it to the masses on an international level and also to continue the real art of songwriting and lyrics instead of the sales agenda that has become a trend of current times.
Some buzzes were already made by Blaze before graduating high school, parallelly making him an eminent star and also unlatching multiple big opportunities that were passing through Gainesville such as Ynw Melly, Glockline and Dej Loaf.
So when did he become the people's favourite? Well, this all began when his song "CALI " made headlines on Worldstarhiphop.com plus it also got featured on Saycheese- a popular Instagram blog. By and by, this contributed Blaze Bar$ to an instant viral and eventually earned him 100k views on Youtube in just weeks. This is how the journey began and now, Blaze Bar$ is counted as the prominent musician who has given multiple singles, albums and music videos to the industry.
Blaze's first-ever global recognition was counted when his viral album "Make America Trap Again" greeted warmly and huddled three million and more views along. From that point forward, there was no looking back for him becoming a prodigious personality ever to live in this town of Florida.
There is this famous line that the one who persists will get the nectar at the end' and no doubt Blaze Bar$ is the suitable persona who goes by this thing and always proved his tempo in a test of time. His influential identity attracted many celebrated artists and producers like Rylo Rodriguez, Dee Watkins, Sedi Hendrix and Chasethemoney, and there and then it was 'his' name which got the most attention as well as rated as the top among Florida's music artists.
In efforts to give back to the community, Blaze Bar$ decided to build something of its own, the workplace that would welcome young and newbie artists, which he concluded to name it as "Xotic Studio". It is a studio in Gainesville, Florida, open to the public and Blaze helps them develop diverse pitches and tones. He also rehearses to advance his own versatile sounds, to bring his fans a wonderful peachy experience, everytime they come up to listen to his incredible lyrics.
In current times, his terms describe a project that is ready to make a splash amongst, a single from his latest album Mata, "Karma" of this June of 2021. It is both refreshingly unique and subtly implicative of genre greats. When it comes to artists who understand how to create memorable music that rings true to its audience, Blaze Bar$'s style ranks at the top. And from his natural craft, is how this artist "Blaze Bar$" successfully becomes a tale to reminisce.
Unlocking the Vault: Finding the Best Bonuses from the Most Trusted Casino Providers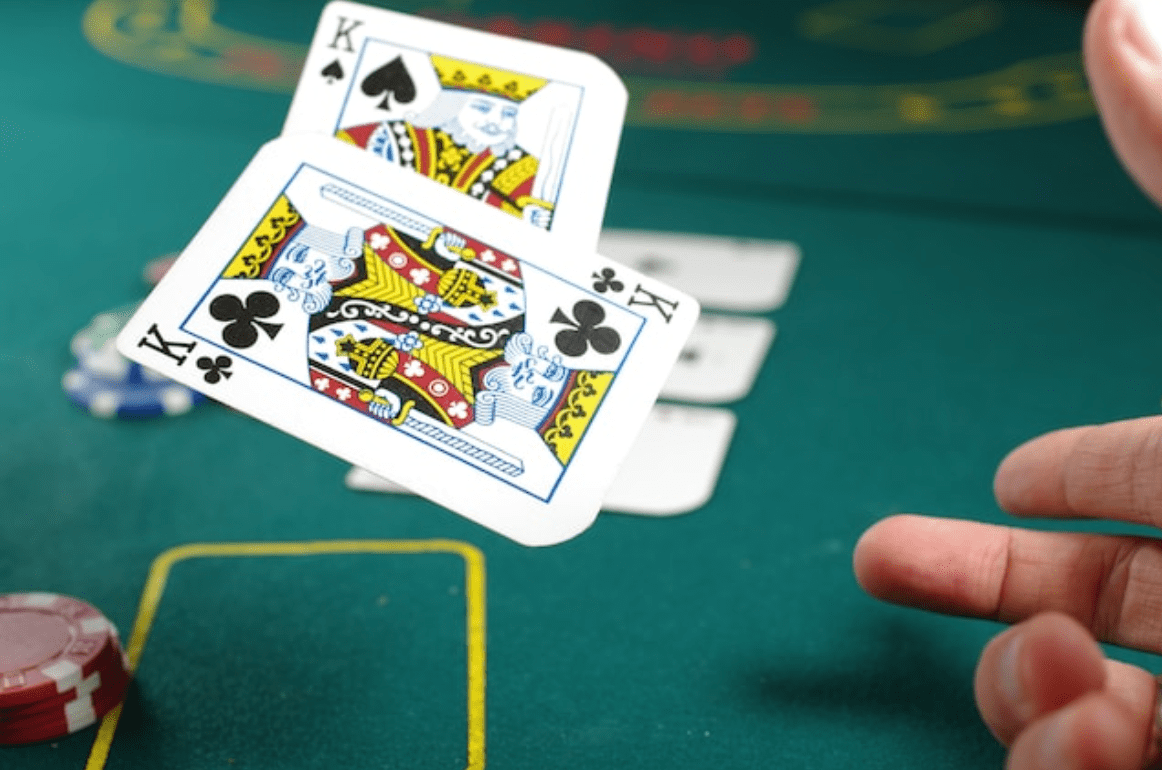 The online gambling world is like a treasure trove, full of riches waiting to be unlocked by savvy players. But with so many casino providers offering enticing bonuses, it can be overwhelming to sift through them all to find the gems. That's where BonusFinder comes in – a swashbuckling crew of experts on a quest to help players unlock the vault of the best bonuses from the most trusted casino providers.
Led by the fearless Riku Vihreäsaari, a professional poker player and gambling expert, BonusFinder sets sail to discover the most reputable casino providers worldwide. With their extensive knowledge of the online gambling industry and years of experience, they know how to separate real treasure from fool's gold.
But finding the best bonuses is only half the battle – BonusFinder is dedicated to helping players make the most of their newfound riches. With their in-depth reviews of each provider, players can learn everything from payment methods to payout times and beyond. And with their expert analysis of each bonus offer, players can be sure they're getting the most bang for their buck.
So, whether you're a seasoned player or a newcomer to online gambling, BonusFinder is the crew you want as you navigate the choppy waters of casino bonuses. With their unwavering commitment to legitimacy and trust, you can be sure that the treasures they help you discover will be worth their weight in gold. Set sail with BonusFinder today and unlock the vault to the best bonuses from the most trusted casino providers.
So, feel free to venture out and try new online casinos with the best bonuses. With BonusFinder, you can feel confident that you are playing with the most trusted providers in the industry. Take advantage of these bonuses and unlock the vault of online gaming possibilities.
Michael Jordan once said, "I can accept failure; everyone fails at something. But I can't accept not trying." Why not give it a try and unlock the vault of online gaming possibilities? With BonusFinder by your side, you can rest assured that you are playing with the best bonuses from the most trusted casino providers. So take a chance, and see what big winnings await you.
Here are four key takeaways from this article that readers can keep in mind:
Take advantage of the bonuses: Online casinos offer various bonuses to attract new players and retain existing ones. By carefully researching and comparing these bonuses, players can maximize their value and get the most out of their online gambling experience.
Look for reputable providers: With so many online casinos out there, it's important to do your due diligence and choose a trustworthy and reliable provider. Look for casinos licensed and regulated by reputable authorities and with a solid reputation for fair play and timely payouts.
Understand the terms and conditions: Before you sign up for a bonus or start playing at an online casino, ensure you understand the applicable terms and conditions. This includes things like wagering requirements, minimum deposits, and maximum payouts. By reading the fine print, you can avoid any unpleasant surprises.
Keep it fun and responsible: Finally, it's important to remember that online gambling should always be a fun pastime, not a way to make money or solve financial problems. Set a budget for yourself and stick to it, and only chase losses or bet what you can afford. With the right mindset and a little luck, online gambling can be a thrilling and rewarding experience.
As the famous gambling proverb goes, "The best bet you can make is on yourself." By following these tips and taking a responsible approach to online gambling, players can unlock the vault of exciting bonuses and trusted providers and enjoy all the thrills and excitement that the world of online casinos has to offer.