Florida Underdog Blaze Bar$ is taking the Rap Scene by Storm!!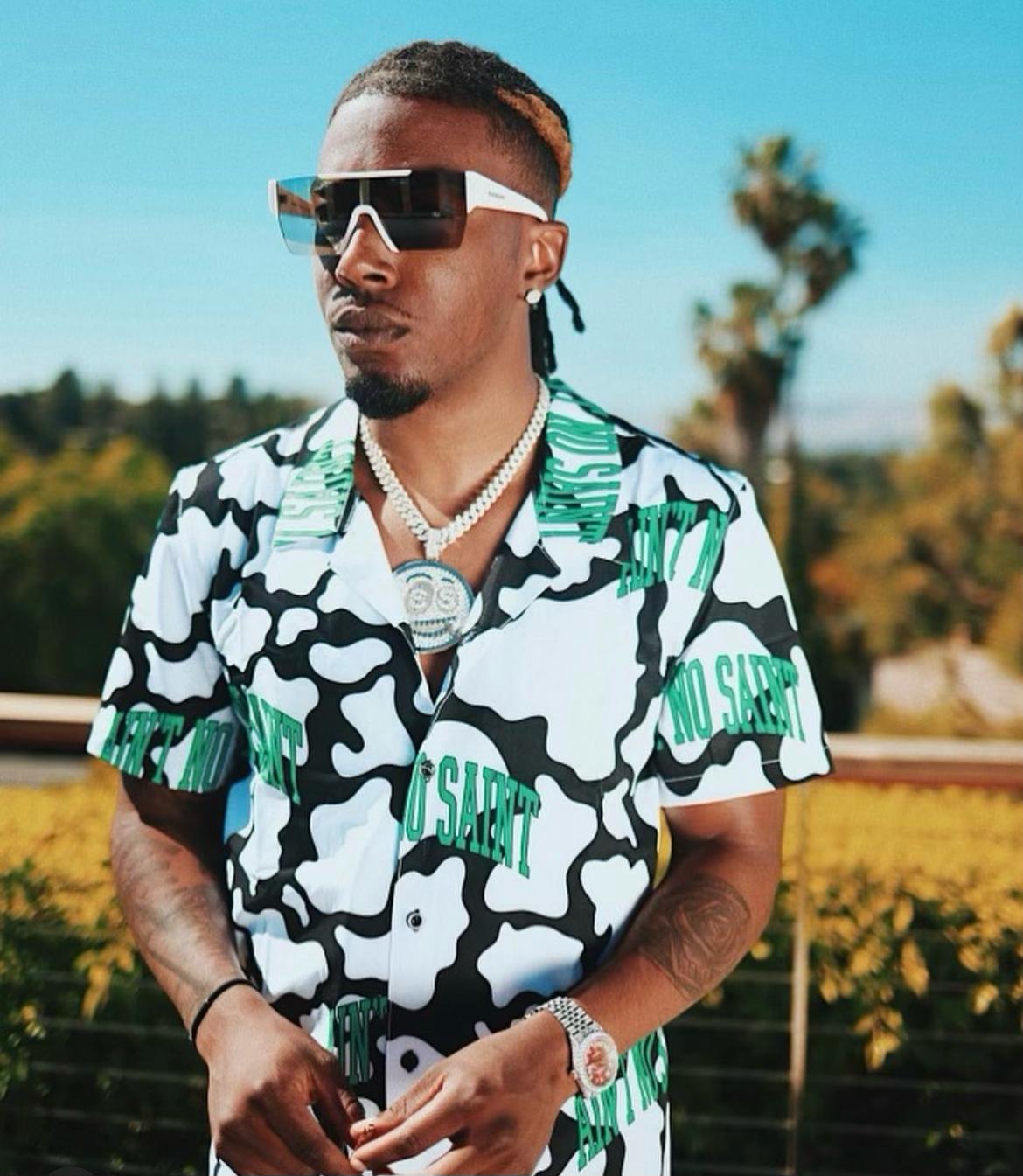 With his perfect baritone, a thirst to prove himself and soul-touching lyrics up his sleeve, Blaze Bar$ has really come a long way in the industry. It is no wonder that his massive hits and victories are such an inspiration that we all can learn from.
Born on 31st January 1997, in Gainesville, Florida, Blaze started taking interest in music early on. Though music just has it in his veins, it was never a smooth sailing for Blaze to earn a stature for himself in the music world. With the support of a guitarist father and cousin Clevie who produced popular artists like Red Rat, Elephant Man, Shabba Ranks, Bernie Man and Buju Blanton, Blaze grew under the precise guidance that was required to become a winning music artist.
Be it recordings, mixings or performing songs, Blaze didn't choose to leave a solo chance to make his level up off the ground. Thereby when he started hitting his teenage years, he decided to put his one hundred percent into his dream craft, introducing it to the masses on an international level and also to continue the real art of songwriting and lyrics instead of the sales agenda that has become a trend of current times.
Some buzzes were already made by Blaze before graduating high school, parallelly making him an eminent star and also unlatching multiple big opportunities that were passing through Gainesville such as Ynw Melly, Glockline and Dej Loaf.
So when did he become the people's favourite? Well, this all began when his song "CALI " made headlines on Worldstarhiphop.com plus it also got featured on Saycheese- a popular Instagram blog. By and by, this contributed Blaze Bar$ to an instant viral and eventually earned him 100k views on Youtube in just weeks. This is how the journey began and now, Blaze Bar$ is counted as the prominent musician who has given multiple singles, albums and music videos to the industry.
Blaze's first-ever global recognition was counted when his viral album "Make America Trap Again" greeted warmly and huddled three million and more views along. From that point forward, there was no looking back for him becoming a prodigious personality ever to live in this town of Florida.
There is this famous line that the one who persists will get the nectar at the end' and no doubt Blaze Bar$ is the suitable persona who goes by this thing and always proved his tempo in a test of time. His influential identity attracted many celebrated artists and producers like Rylo Rodriguez, Dee Watkins, Sedi Hendrix and Chasethemoney, and there and then it was 'his' name which got the most attention as well as rated as the top among Florida's music artists.
In efforts to give back to the community, Blaze Bar$ decided to build something of its own, the workplace that would welcome young and newbie artists, which he concluded to name it as "Xotic Studio". It is a studio in Gainesville, Florida, open to the public and Blaze helps them develop diverse pitches and tones. He also rehearses to advance his own versatile sounds, to bring his fans a wonderful peachy experience, everytime they come up to listen to his incredible lyrics.
In current times, his terms describe a project that is ready to make a splash amongst, a single from his latest album Mata, "Karma" of this June of 2021. It is both refreshingly unique and subtly implicative of genre greats. When it comes to artists who understand how to create memorable music that rings true to its audience, Blaze Bar$'s style ranks at the top. And from his natural craft, is how this artist "Blaze Bar$" successfully becomes a tale to reminisce.
Why Kareem Hassan believes self-employment is the key to true freedom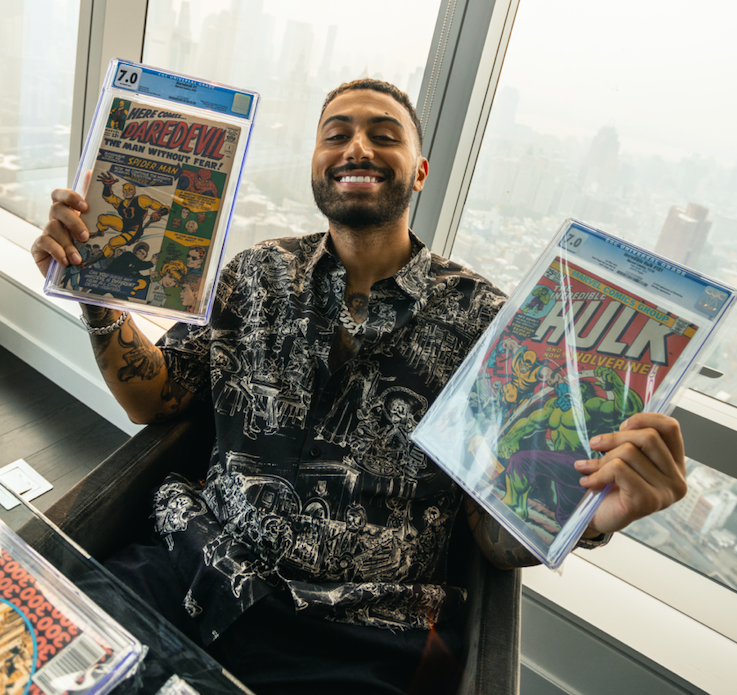 To those working a 9-to-5, self-employment often presents itself as a daunting choice; there is a considerable risk involved but, at the same time, a lot of freedom to be enjoyed. On the other hand, freelancers and entrepreneurs also have to deal with 'clients from hell' at times, making them question whether self-employment was the right choice. According to Kareem Hassan, whatever be your view of being your own boss, you cannot deny the freedom that comes along with it. Here, he explains why he believes self-employment is the key to true freedom.
Kareem Hassan runs a 3D printing service and trades collectibles, which have catapulted him into immeasurable success. From early on, Kareem knew that he wanted to be his own boss; he wasn't cut out for the 9-to-5 grind. Fueled by his passion for entrepreneurship, he began working to create a business where he could truly love and enjoy what he does.
True success to Kareem means freedom, both financial and time. It also means the freedom to be able to share your knowledge with others and to do what you want, when you want. In addition to running his business, Kareem Hassan has also ventured into creating digital art and investing in NFTs. He says that all this would not have been possible had he been working a regular 9-to-5. Instead, he would be stuck doing the same tasks with minimal returns and an even lower growth ceiling.
Another reason why Kareem Hassan vouches for self-employment is that it enables you to retire early. According to Hassan, being your own boss gives you the freedom to stop when you think you've accumulated enough wealth and secured enough investments. Once you achieve what you want and have your financial future secured, you can retire from work and pursue anything you want in life.
When he first got started, Kareem Hassan was not sure where this journey would lead him, but he had a firm conviction to see it to the end. He dropped out of college after two years to take care of his family. He began by investing the little he had in collectibles like comic books, rare items, trading cards, and toys. Seeing an opportunity when the popularity of comic books regained momentum in pop culture, Kareem jumped at it and established his business.
According to Kareem, besides success, freedom is the greatest thing about self-employment. Your time is your most valuable asset, and having time freedom is like having a blank canvas; you can fill it with anything you want and create magic. Knowing this, Kareem Hassan says that he wouldn't trade that freedom for anything. He also points out that self-employment lets you choose the people you surround yourself with and create diverse networks.
Even as he explains these benefits, Kareem Hassan cautions people against assuming that self-employment is the easy way out. In fact, the entrepreneurial journey can be one of the toughest roads to travel, but it is also worth every sleepless night. Moreover, working at something you are passionate about gives you a broader view of everything, making it easier to navigate these challenges.
Despite the challenges of entrepreneurship, Kareem Hassan says that being your own boss is so much better than working for someone else. "When done right, self-employment allows you to live your dream life," he concludes.