Florida Underdog Blaze Bar$ is taking the Rap Scene by Storm!!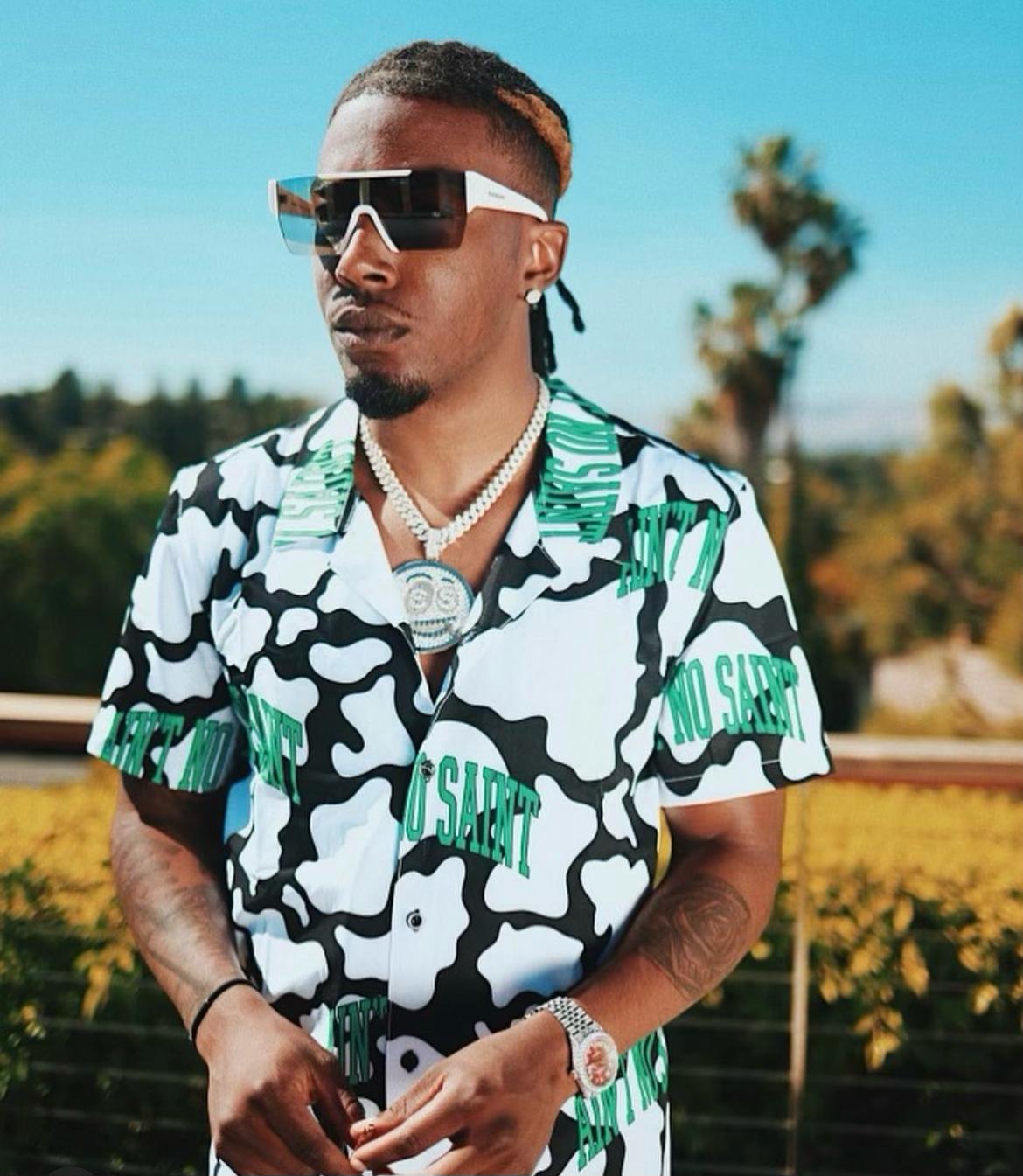 With his perfect baritone, a thirst to prove himself and soul-touching lyrics up his sleeve, Blaze Bar$ has really come a long way in the industry. It is no wonder that his massive hits and victories are such an inspiration that we all can learn from.
Born on 31st January 1997, in Gainesville, Florida, Blaze started taking interest in music early on. Though music just has it in his veins, it was never a smooth sailing for Blaze to earn a stature for himself in the music world. With the support of a guitarist father and cousin Clevie who produced popular artists like Red Rat, Elephant Man, Shabba Ranks, Bernie Man and Buju Blanton, Blaze grew under the precise guidance that was required to become a winning music artist.
Be it recordings, mixings or performing songs, Blaze didn't choose to leave a solo chance to make his level up off the ground. Thereby when he started hitting his teenage years, he decided to put his one hundred percent into his dream craft, introducing it to the masses on an international level and also to continue the real art of songwriting and lyrics instead of the sales agenda that has become a trend of current times.
Some buzzes were already made by Blaze before graduating high school, parallelly making him an eminent star and also unlatching multiple big opportunities that were passing through Gainesville such as Ynw Melly, Glockline and Dej Loaf.
So when did he become the people's favourite? Well, this all began when his song "CALI " made headlines on Worldstarhiphop.com plus it also got featured on Saycheese- a popular Instagram blog. By and by, this contributed Blaze Bar$ to an instant viral and eventually earned him 100k views on Youtube in just weeks. This is how the journey began and now, Blaze Bar$ is counted as the prominent musician who has given multiple singles, albums and music videos to the industry.
Blaze's first-ever global recognition was counted when his viral album "Make America Trap Again" greeted warmly and huddled three million and more views along. From that point forward, there was no looking back for him becoming a prodigious personality ever to live in this town of Florida.
There is this famous line that the one who persists will get the nectar at the end' and no doubt Blaze Bar$ is the suitable persona who goes by this thing and always proved his tempo in a test of time. His influential identity attracted many celebrated artists and producers like Rylo Rodriguez, Dee Watkins, Sedi Hendrix and Chasethemoney, and there and then it was 'his' name which got the most attention as well as rated as the top among Florida's music artists.
In efforts to give back to the community, Blaze Bar$ decided to build something of its own, the workplace that would welcome young and newbie artists, which he concluded to name it as "Xotic Studio". It is a studio in Gainesville, Florida, open to the public and Blaze helps them develop diverse pitches and tones. He also rehearses to advance his own versatile sounds, to bring his fans a wonderful peachy experience, everytime they come up to listen to his incredible lyrics.
In current times, his terms describe a project that is ready to make a splash amongst, a single from his latest album Mata, "Karma" of this June of 2021. It is both refreshingly unique and subtly implicative of genre greats. When it comes to artists who understand how to create memorable music that rings true to its audience, Blaze Bar$'s style ranks at the top. And from his natural craft, is how this artist "Blaze Bar$" successfully becomes a tale to reminisce.
SPOTLIGHT: Sweet vinyl by DREAMOUR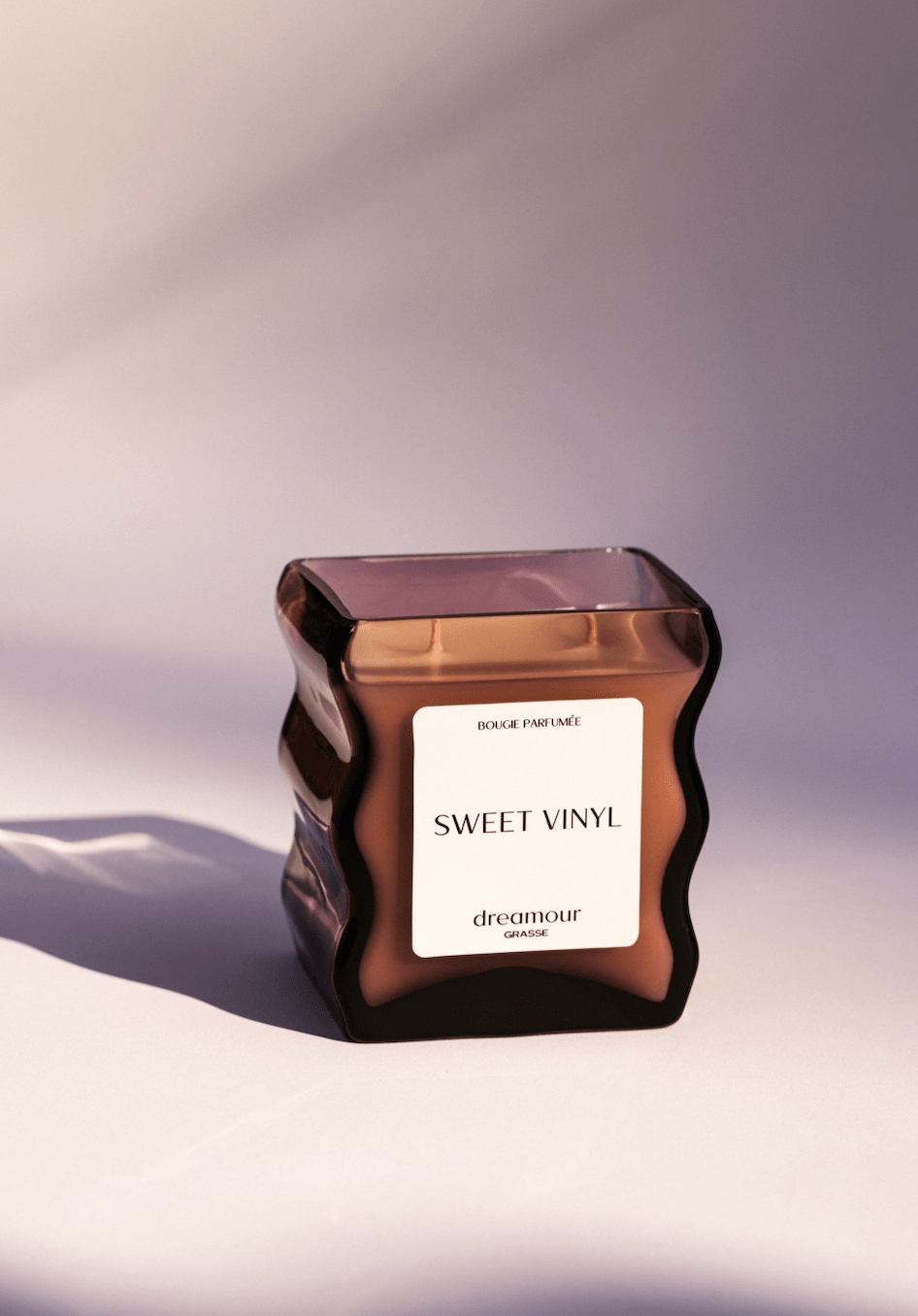 What happens when two immensely talented visionaries come together to create elegance and ingenuity in a sculptural glass fragranced candle? Dreamour. That is the long and short version of how Dreamour was created. Founded by Karissa Rowe and Neal Klotsman in late September 2022, Dreamour was founded with the goal of creating a luxury fragrance brand that operates at the intersection of functional art in the candle market space.
Rowe, a Parsons School of Design graduate, set out to fill the niche of integrating design in the candle marketplace. Unlike most candle vessels that are mass-produced, Dreamour's founders desired to prioritize the artisanal craftsmanship of glass in their production processes of the sculptural glass designs. This resulted in a long timeline of sourcing the globe for talented glass artisans who could transform a sketch into a functional and sophisticated candle vessel. Each and every candle vessel is hand-blown, inherently resulting in a one-of-a-kind product and unique experience for the consumer. These functional fragrant candles also act as a piece of décor due to its sculptural and alluring appearance.
Sweet Vinyl, Dreamour's first candle scent, fills the room with musky & leathery notes combined with earthy notes of vetiver and cypriol, topped with a citrus touch of bergamot and mandarin. The founders worked with master perfumers in Grasse, France, to create a scent that invoked notes of memorable moments, emphasizing high quality ingredients in the fragrances in a soy wax blend. This resulted in candles that consist of clean ingredients, a vegan formula, and is entirely cruelty-free.
It is the personification of the glass blowers' spirit, the heart of Grasse imprisoned in a bottle, and the narrative of two visionaries that sets Dreamour at the top of the candle market pedestal. Dreamour embodies the sophistication and savior-faire French perfumery as a luxury brand, while being a NYC based brand. Dreamour is currently stocked at Patron of the New in New York, along with other major designer luxury known brands. Rowe and Klotsman are currently expanding their production lines and will drop new fragrances and designs in early 2023. Don't expect anything ordinary with Dreamour, as they will continue to bring a unique perspective to the marketplace of home fragrances.
To find out more about Dreamour and their newest releases, you may visit the business's website dreamour.com or follow the company via its Instagram handle @dreamourshop.