Former Miss Universe Contestant Shares Photos of her Stretch Marks, Applauded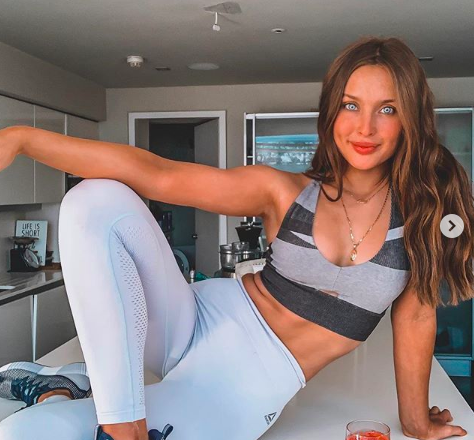 A former Miss Universe Contestant and a model, Rozanna Purcell, from Ireland, shared a photo of her stretch marks on Instagram. And she was highly applauded for this action of hers. She recalled her first time when she started spotting those stretch marks on her body, which was around 11 or 12 years of age.
Though like every other individual, she was highly conscious at first. Not everyone has those stretch marks on their body. And that led to Rozanna shying away from various things due to her marks. But few years back, she started becoming confident of her body, accepting the marks that now adorn her physique. And came out in the open proudly with those marks.
There are very less cures for those stretch marks which actually work wonders. Some of those can be found on PerfectBodyMate.com too. But which solution would work how good on your body, you can only find out after trying the cures. Rozanna too received numerous concerns and advices from her friends and families on how to reduce the appearance of those marks. But she was reluctant to try anything and harm her body. So, she ended up accepting that cellulite on her body with great pride.
She also wrote, "Stretch marks are normal, we all have them, big or small, they're part of me and they're here to stay."
With this post, she has become a role model for many people who are scared of coming out in open with their stretch marks. She has given confidence to those ladies, especially, who can now wear the clothing of their choices without worrying about how those marks would look.
The UK's Oldest Barbie has Gone for 150th Cosmetic Surgery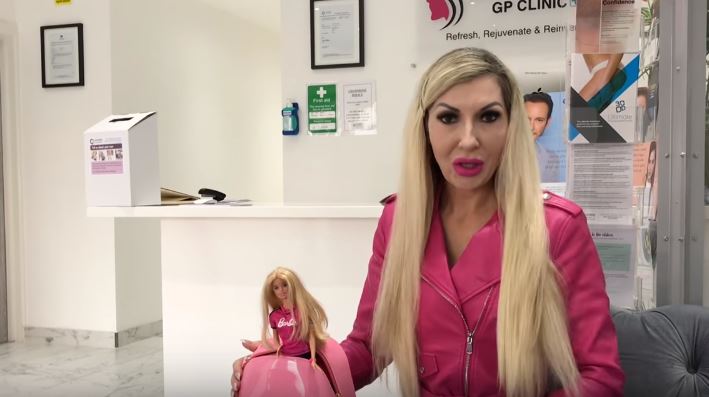 Rachel Evans, the UK's oldest Barbie has just gone for her 150th Cosmetic surgery for skin tightening. She did so to look young and the most plastic woman at her 50th birthday, which is about 1 year away. In a bid to become the "Human Barbie" she has already invested more than 32,000 pounds in the last 13 years on her cosmetic surgeries. Ultherapy is a common surgery which she has undergone several times for skin tightening.
Recently, she underwent a facelift surgery for 500 pounds in order to avoid her aging appearance. In this year only, she has had six surgeries for her face and there are seven more to come before her 50th birthday. Rachel said that she continuously go for surgeries in order to give her face an appearance like a popular Barbie doll. Further, she said that it is a lifestyle for her and she is making every possible effort to beat aging.
Explaining the reason for her surgeries, Rachel said that she wants to have the non-botched, most nipped and tucked cosmetic surgery faces in the world. Just a month ago, she had gone for the 'non-surgical' facelift to improve her appearance. She said that it involved the insertion of big needles with polydioxanine (PDO) threads into the face near the cheekbones. After pulling out the PDO threads from the face, the threads are pulled tight to cut. Rachel confessed that these surgeries give her face a doll-like look permanently.
Many skin treatments such as Ultherapy have become quite popular these days and people opt for these paths to look young. Due to the growing demand for ultherapy, many units pertaining to this have established. Ultherapy Singapore clinic is a unit which is getting popular on a large scale. In addition to the availability of expert specialists, Ultherapy Singapore price is quite reasonable which has helped it to attract people from various corners of the world.