Forming a New Corporation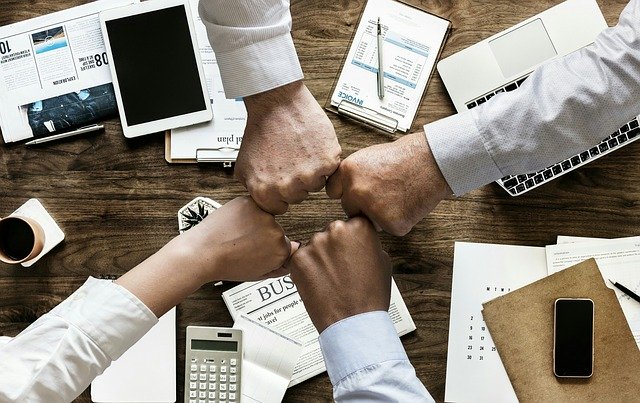 How Do I Form a New Corporation?
The First Step
It is a big step to decide to start your own corporation. It can be a lot to think about. You don't want anything to slip through the cracks or be an afterthought, but where do you start? There is so much to plan and think about. Here is a simplified guide to through your first steps in getting your corporation approved and off the ground.  
TRUiC CEO Nagabhushanam "Bobby" Peddi says the company has helped more than 250 000 people who face difficult decisions by providing simple and useful information. Their site that is full of free guides, recently passed the 1M traffic mark as America is getting back to work and business.
First things first, what is the name of your corporation? There are some rules on naming Corporations you'll want to be mindful of. For example, you can't use anything banking related (Bank, Trust, etc) unless you get approval ahead of time. You also can't use anything that would confuse with government agencies (Treasury, State Department, Etc.) You're going to want to try to find something unique that communicates the type of business you are aiming for. The website TRUiC (The Really Useful Information Company) has a name generator to help  if you are stuck. Be Sure to visit their site https://startupsavant.com/how-to-form-a-corporation. This will also help you make sure a domain name is available for your website coinciding with the name of your business. If you want to operate under a name different from the company's legal name, you'd have to set up a DBA (Doing Business As) as well. 
You'll also want to think about taxes and find some information on this. You may refer to an accountant for guidance as there are different rules for corporations regarding taxes and even tax breaks you can get. You'll need someone on hand that can help with your tax questions and prepare you for what you'll need to handle. This will affect your bottom line, so this may be something to think about when in the planning stages of your business. This plays a role in your company the same way operating cost does. 
Finding an Agent
Once you've got all that sorted out, you'll want to connect with a Registered Agent. This person will guide you through processes to get your business going and assist you in working with the government to meet all the requirements to start your corporation. Some people even hire a service to do this work for them instead of an individual as this at times has its own perks. These agents will communicate with the government on your behalf and help make sure all your documents are in compliance with government standards. If they need to, they'll get in touch with you for revisions and clarification to make the process go smoothly. This may add some time to your process, but ensuring the documentation and planning is correct will help in the long run. Michael Stemley, accountant and author says that "most of my clients who are HNWI's prefer to use an agent – it just makes more sense to them, because it is about convenience and protection". 
Directors and Shareholders
As The next thing you're going to want to do is start looking for your initial directors and shareholders. Corporations are run by a combination of management and shareholders who decide what moves the company makes and how. Until you have your shareholders in place, you can select an initial director to help select and review bylaws and more. After the shareholders are in place, a meeting will be called to create formation documents. At this meeting directors will be appointed. After the meeting, the formation documents will be filed with the state. This process could take some time so it is ok to start thinking about the next steps and working toward your goals while you wait. Once these documents are approved, you'll officially have a corporation and can then file for an EIN number. The EIN number is important to work with your company's taxes and so you can begin hiring employees. This number will be on your tax paperwork and your employees w2 forms. You'll need to set up a company bank account with this to do your banking from such as paying taxes. 

What's Next? 
One business owner Marco Antonio Henriquez Moreno who succeeded in establishing a huge fashion brand "Marcoahz", says that "Once you started a business, there will always be lots of ongoing changes that require specialist advice. Things you could not have imagined during the planning phase. So planning is continuous and dynamic. My preference is always to ask an expert and get things done right". 
So it is fair to say: now that you've made a start – you've gotten your corporation started and have to do the rest of the work. This is where you'll start implementing policies and procedures, looking for staff, and really putting your business together. You'll need to start working on how to smoothly run your corporation. You'll start working on rules and policies, roles of directors and management, how records are kept, how disputes are handled, how bylaws will be added. There are still so many things to think about now that your corporation has been approved. The shareholders will assist in selecting directors and creating bylaws, roles, and more. A lot of times bouncing ideas and thoughts between others invested in your company can be helpful. Everyone is there to create a successful business one way or another. Before you know, you'll be working on more exciting things like social media policies, and planning all your future expansion.
What to Consider Before Buying a Compact Tractor for Your Country Property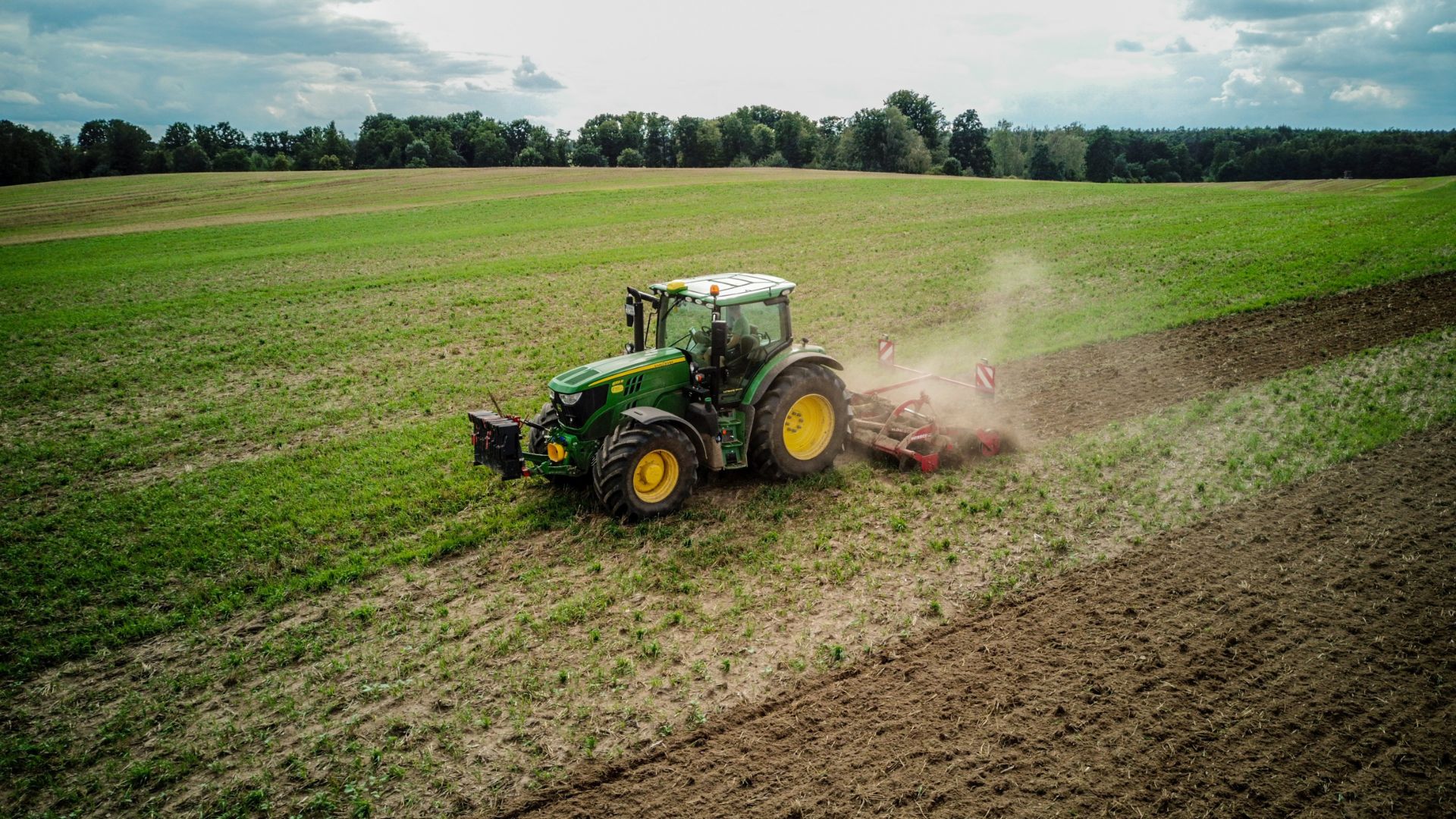 While some people dream of buying a home in a city or suburb, others dream of purchasing a home on a rural lot with acreage, a drilled well, and fruit trees. 
Rural living isn't everyone's cup of tea, but there are some advantages to packing up and moving to the country. The air is cleaner, wildlife is abundant, and the population density is low. But leaving the conveniences of the cities or suburbs for a rural homestead means you'll have a lot more on your daily to-do list than you ever thought possible.
One piece of equipment you'll want is a tractor. A compact or sub-compact tractor will meet the needs of most landowners. Whether for mowing the lawn, tilling the garden, moving logs, or doing other things, a tractor can be a godsend when you relocate to the country.
Consider your use cases for a tractor to get the right one. While budgeting is vital, opt for quality over saving a few bucks. The right equipment will serve you and yours well for many years. Remember to buy from a tractor dealer selling top brands to get the product and service you need.
When looking for the right tractor for your homestead, here are some things to consider.
Horsepower
Horsepower is one of the things to consider before buying a tractor. When you visit a tractor dealership, tell the salesperson your use cases for a tractor. They'll be able to recommend the horsepower range you need for a suitable compact or sub-compact tractor. Horsepower can go from the 20s to the 50s for a compact tractor or in the mid-20s for a sub-compact tractor. It doesn't hurt to get more horsepower than you need now to meet potential future needs. 
You'll also want to look at power take-off (PTO) horsepower. PTO horsepower describes the amount of power available to operate the tractor's implements and attachments, while the engine horsepower describes the power the engine produces. You'll want enough PTO horsepower to operate a tiller, snowblower, log splitter, or other attachments and implements.
Consider Implements and Attachments
While tractors are helpful, attachments and implements can make them more useful. Box blades, loaders, pellet forks, backhoes, plows, snowblowers, and rototillers are worth considering. 
Without the correct implements and attachments, country living can be a chore. Before buying a tractor, ensure it can operate the attachments and implements.
Consider the Size of the Property and Terrain
Consider the size of your property and the landscape conditions before buying a tractor. For instance, if you need to mow 10 acres, get a tractor with enough horsepower to keep up with your mowing needs. Getting the right compact or sub-compact tractor will allow you to use the implements and attachments required on your land.
Consider the Tires
Another consideration is the type of tires you put on your tractor. You'll want appropriate tires whether you have a hilly, rocky, or flat terrain. The salespeople at whatever tractor dealership you patronize will be able to get you the right tires for your land. If you live in an area that gets a lot of snow in the winter, you might want to invest in multiple sets of tires.
Living in the country is an adventure unto itself. But chances are you won't look back after taking the leap and leaving the city or the suburb behind. You shouldn't, however, overlook the importance of getting the right equipment for your homestead. You won't regret getting a tractor. But you should know what to look for in a tractor to get the right one for your rural property.