Fred Cary Shares His Number One Dream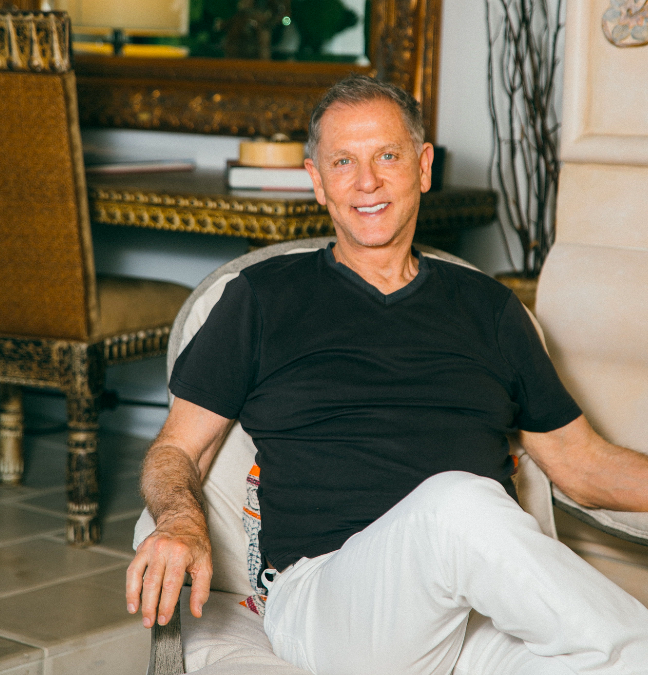 Fred Cary is an accomplished business owner, CEO, founder, leader, and motivator. He has led many companies to success and to massive profits as well as disrupted multiple industries. He has always been driven by the motivation to make an impact and help people. When asked if he still has any dreams that remain unfulfilled, Cary shares that he wants to help 10,000 people have a meaningful transformation. "For me, it's not just about helping people do things a little better. I want to help them have a deeper, more meaningful transformation. I want to have that kind of impact. And then I'd like to teach them that they can help transform another 1,000 people, and those 1,000 to 100 people, and so on," he shares.
To Cary, this is the way to reach and transform a billion people. "I know it's a big goal, but I believe that I'm well on my way to achieving the 10,000 part, and then it keeps on going on its own as people become more and more engaged," he comments. Fred has two primary goals when he speaks about a transformation. Firstly, he wants to teach people entrepreneurship, and secondly, he wants to teach them to give back.
Fred Cary has become a well-known role model and his fan base on social media keeps growing. People love him because he always gives incredible value. He spends a good amount of time and effort each week broadcasting Facebook Live events where he gives entrepreneurial tips and advice to his followers. His Instagram is currently followed by more than 227,000 people who tune in daily to see what he has to say.
Cary is excited to be the catalyst for change. He manages to do so through his positive and unshakeable mindset that he works on daily through a healthy routine and meditation. "When I meditate, I don't necessarily seek to turn my mind off. It's more about focusing on one thing, maybe listening to a bird or the wind going through a tree. It doesn't have to be completely void of thought," he says. Cary credits meditation as a tool that helps him prioritize, rest, and reset in order to allow new ideas to come through. He wants to teach his followers the importance of meditation, which can be as productive as hard work itself.
When talking about his bucket list and items that he still has pending, Cary shares that it's mostly two things: to get a day off and to get a paycheck. To him, there's a delicate balance of pursuing one's goals and allowing for some rest time. "Your brain needs to recharge and refresh. You need to step back and evaluate what you've done and where you're going," he explains. Cary is determined to continue spreading his expertise and reach as many people as possible who can meaningfully impact the world and the economy.
For more updates, motivation, and firsthand news from the entrepreneur, follow him on Instagram.
Virago Skincare CEO, Jennifer Carrasco, is Redefining the 21st Century Entrepreneur and Inspiring the Next Generation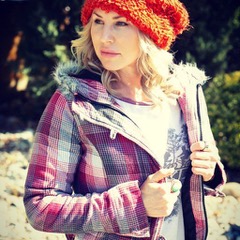 At an early point in her life, Jennifer Carrasco was not sure what direction she would take her life. A divorced mother at 23 years of age, Carrasco locked her sights on a life of entrepreneurship. "Maybe I was just a rebel who wanted to prove that I can create and manifest anything I wanted," Carrasco shares. "Somewhere between growing up and doing the right thing, I started my career." Now the owner of multiple businesses, Jenn Carrasco is looking to inspire the next generation of female entrepreneurs.
"Virago Skin & Body stemmed from passionately doing my soul work." Carrasco worked her way to the success she experiences today by working in the field of beauty and skincare. With Virago and her V Skincare line, Jennifer admits that her career has never felt like work to her. Instead, it serves as an extension of her passion. While creating skincare products that redefine healthy skin, Carrasco has expanded her wings as an entrepreneur. She has recently begun work in electrical contracting and started offering her services as a business coach in cooperation with Apex Entrepreneurship's Ryan Stewman. 
As she went through the ups and downs of her life, the California entrepreneur used every experience as a learning tool for herself. "These last six years, I have taken action every day and asked myself these questions. Does this serve me? Does this serve what I am trying to create in this world?" Carrasco shares. Building herself up by identifying and utilizing her strengths and weakness as a person and businesswoman, Carrasco serves as a strong inspiration to the coming generation of female entrepreneurs. "Entrepreneurship is a journey one must commit to for a lifetime, for the long haul. You have to make a vow to yourself that you will do whatever it takes, until it takes, no matter what it takes." The level of determination Jennifer Carrasco committed herself to propelled her above her competition, which, she admits, has never noticed or been bothered by. Now, she is prepped to take over whatever career field she chooses. 
To learn more about the entrepreneurial force that is Jennifer Carrasco, follow her on Facebook and Instagram.