STYLÉCRUZE Magazine Inc : USA's finest growing fashion magazine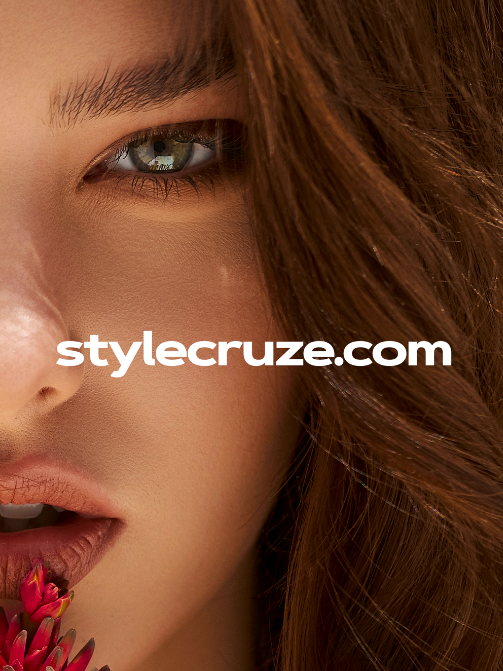 About STYLÉCRUZE Magazine
STYLÉCRUZE Magazine is a submissions based fashion magazine focused on promoting the next generation of creatives. Founded by Divyesh Pillarisetty and Jagadeesh Vallabhaneni. STYLÉCRUZE is a collection of beautiful images from around the globe that is constantly updating for regular fashion photography and styling inspiration. The magazine reached international print distribution, and currently thrives in its digital + print format. STYLÉCRUZE is a print fashion magazine, featuring both up-and-coming and established talent in the fashion industry.
WHERE CAN I READ STYLÉCRUZE MAGAZINE?
STYLÉCRUZE Magazine is available to read at Blurb and MagCloud Platforms We are happy to publish digitally so you can read STYLÉCRUZE on the go from anywhere in the world!
WHO IS CURRENTLY WORKING ON STYLÉCRUZE MAGAZINE?
STYLÉCRUZE Magazine is run by Divyesh Pillarisetty, CEO | Editor – in – Chief also works as a Digital Marketing Specialist and Jagadeesh Vallabhaneni, Director and Brand Manager of STYLÉCRUZE.
WHERE ELSE CAN I FIND STYLÉCRUZE MAGAZINE?
We have a strong presence on Instagram, Pinterest, Facebook, and Twitter. Follow along to keep up with our daily fashion photography inspiration.
WHAT IS A SUBMISSIONS BASED FASHION MAGAZINE?
This means STYLÉCRUZE Magazine accepts fashion photography contributors from around the globe based on a common theme. It allows as many people as possible to have the chance to contribute to the magazine, and every issue we are delighted to see new contributors who have new styles and fresh takes on our issue themes.
HOW DID STYLÉCRUZE MAGAZINE GET STARTED?
STYLÉCRUZE Magazine started in 2017 as an idea by Divyesh Pillarisetty while doing his Digital Marketing job. What started as a hobby quickly expanded, with STYLÉCRUZE raising funding to successfully run in print in the UK, United States, Australia and Canada. STYLÉCRUZE now thrives in its digital format, and although Divyesh has a strong appreciation for print magazines, it is likely that STYLÉCRUZE Magazine will remain a print + digital publication.
Along with STYLÉCRUZE the company now runs several other magazines which include:
TÉENCRUZE Magazine (Exclusive for Kid & Teen models) INSTAGRAM: https://www.instagram.com/teencruze/
MÉNCRUZE Magazine ( Exclusive Men's fashion heaven) INSTAGRAM: https://www.instagram.com/mencruze/
OVER Magazines (Modeling and Fashion taken the extra mile…) INSTAGRAM: https://www.instagram.com/overmagazines/
HOW CAN I CONTRIBUTE?
Head on over to our submissions page to get started on submitting to STYLÉCRUZE Magazine or You can directly submit your submissions via Kavyar.
Official Website: https://stylecruze.com
Instagram Official: https://www.instagram.com/stylecruze/
Facebook Official: https://www.facebook.com/stylecruze
Twitter Official: http://twitter.com/style_cruze
Pinterest Official: https://www.pinterest.com/stylecruze/
Highlights
Featured below celebrities in our magazines:
GET FEATURED IN STYLECRUZE Today!!

Virago Skincare CEO, Jennifer Carrasco, is Redefining the 21st Century Entrepreneur and Inspiring the Next Generation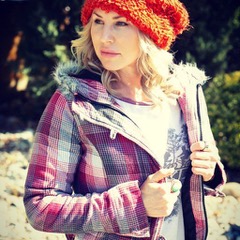 At an early point in her life, Jennifer Carrasco was not sure what direction she would take her life. A divorced mother at 23 years of age, Carrasco locked her sights on a life of entrepreneurship. "Maybe I was just a rebel who wanted to prove that I can create and manifest anything I wanted," Carrasco shares. "Somewhere between growing up and doing the right thing, I started my career." Now the owner of multiple businesses, Jenn Carrasco is looking to inspire the next generation of female entrepreneurs.
"Virago Skin & Body stemmed from passionately doing my soul work." Carrasco worked her way to the success she experiences today by working in the field of beauty and skincare. With Virago and her V Skincare line, Jennifer admits that her career has never felt like work to her. Instead, it serves as an extension of her passion. While creating skincare products that redefine healthy skin, Carrasco has expanded her wings as an entrepreneur. She has recently begun work in electrical contracting and started offering her services as a business coach in cooperation with Apex Entrepreneurship's Ryan Stewman. 
As she went through the ups and downs of her life, the California entrepreneur used every experience as a learning tool for herself. "These last six years, I have taken action every day and asked myself these questions. Does this serve me? Does this serve what I am trying to create in this world?" Carrasco shares. Building herself up by identifying and utilizing her strengths and weakness as a person and businesswoman, Carrasco serves as a strong inspiration to the coming generation of female entrepreneurs. "Entrepreneurship is a journey one must commit to for a lifetime, for the long haul. You have to make a vow to yourself that you will do whatever it takes, until it takes, no matter what it takes." The level of determination Jennifer Carrasco committed herself to propelled her above her competition, which, she admits, has never noticed or been bothered by. Now, she is prepped to take over whatever career field she chooses. 
To learn more about the entrepreneurial force that is Jennifer Carrasco, follow her on Facebook and Instagram.