From History to Growth – Everything You Need to Know About Risas Dental & Braces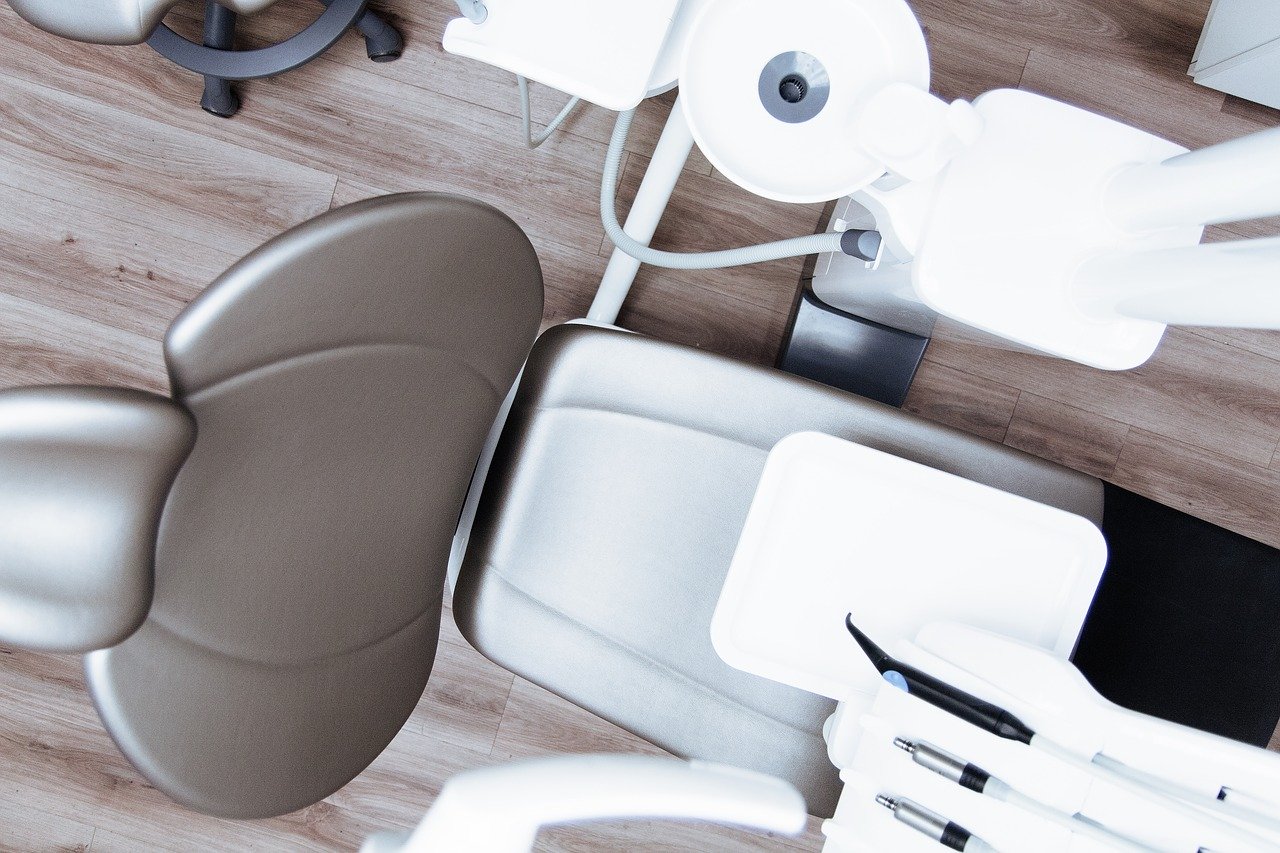 There are numerous dental care service providers in the United States that offer reliable and trusted services to its patients. However, when it comes to the dental industry of Phoenix, Arizona, there is one that is leading the sector with its top-quality services and philanthropic activities.
Risas Dental & Braces is a dental clinic that offers affordable and reliable general dentistry services and orthodontal care. The clinic is playing a pivotal role in spreading awareness about the importance of taking care of oral health and hygiene. It not only provides its patients with high-quality dental care but also works to highlight the issue of lack of awareness about dental health.
The clinic is not just a facility that provides dental healthcare but also serves as a philanthropic organization. Dental treatments and procedures are costly, which makes it impossible for a household with moderate-income to access these treatments and procedures. While this is not seen as a 'high-priority' issue, it needs to be addressed. Risas Dental & Braces is addressing this issue by offering free services to its patients every day once a year.
Dr. Nicolas' Efforts to Spread Awareness
Risas Dental & Braces was first founded as a one-clinic company in Phoenix, Arizona. Dr. Nicolas, an Arizona-born dentist, started his career from Porter Dental. While he was successfully working at the clinic, some things really bothered him.
He saw how people were neglecting their oral health, and it was a concern that did not let him rest. He was well-aware of the fact that dental services were expensive, and this was a major reason why people were not getting their oral health checked.
In 2011, Dr. Nicolas Porter established a dental company with its first clinic in Phoenix, Arizona, on September 3. The facility was ready to operate a day before Labor Day, but Dr. Nicolas decided to launch the clinic on Labor Day. On the day the clinic started operating, it provided free services to the patients who visited the facility on the first day.
Spreading Awareness Outside of Arizona
The company had one clinic in Arizona when it was initially set up. Under the supervision of Dr. Nicolas, the company grew from one clinic to sixteen clinics in Arizona. Not only here, but Risas Dental & Braces grew outside this state. In less than a decade, the company grew from one clinic to twenty-five clinics.
It currently has six clinics in Colorado, two in Texas, and one in Nevada, in addition to sixteen in Arizona. These clinics provide reliable dental care services to patients. Every year, on Labor Day, these clinics hold an event, "Labor of Love Day."
On this event, the first 100 patients are given free treatments between 08:00 a.m. and 12 noon. Patients from all across the county visit the clinics to get a free checkup or treatment. To keep dental health in check, visiting a dentist at least once a year is recommended by the experts. With Labor of Love Day, people who cannot afford even one visit to a dentist can visit Risas Dental & Braces and get their oral health checked without any fee or charges.
The Impact on the Society
Risas Dental & Braces is not a charitable organization; instead, it is working to address issues that are not usually brought into consideration. Since the day the first clinic was founded, this company has provided free services that are worth $5.5 million.
In addition to its philanthropic efforts, this dental company has helped more than 500,000 patients regain their beautiful smiles. Risas Dental & Braces is playing a pivotal role in making dental care affordable and accessible. It is one of the most renowned clinics in Arizona, that has been founded to provide top-quality dental care services to all.
Analysis Paralysis: Determining How to Analyze Your Trading Decisions
One of the most crucial parts of the process of being a day trader is the analysis, it is the part of the process that informs decision making for day traders regardless of what kind of trading they're involved in, and it stands as one of the three main pillars of success. Thomas Yin details the two main ways in which analysis is handled in his book, Trading Secrets, explaining that both forms have different benefits and drawbacks and details how each function regarding trade.
The first type of analysis is fundamental analysis, which involves tracking the news and numbers. Fundamental analysis is a numbers game at heart. It's tracking those numbers such as revenue, earnings, and profit and tracking ratios and using them to make predictions about future shifts in the market. Yin states that fundamental analysis isn't necessarily the best way to track changes as it can be right; it's merely a matter of when it's right and when it isn't. Therein lies the problem, the ability to be right is good, but it is almost as if you're guessing when the fundamental analysis will work out in your favor.
The second type of analysis is technical analysis; Yin discusses that this kind of analysis leans into the idea of trade psychology. Technical analysis deals with tracking the fear and greed and using that to pinpoint and determine where and when the market will shift and by how much. Technical analysis works on the principle of looking at both historical and current price movements in the market to predict the future price movements and determine the existing trade conditions.
Unlike the fundamental analysis, technical analysis uses all past and current market information as a determining factor in how the market behaves and moves. In terms of the analysis, there is a great deal of visual representation in the form of charts and graphs that depict the information, trends, and future predictions easily, and while it might come off as complicated, it is quite the opposite. Yin makes a clear assurance otherwise, stating, "If technical analysis is complicated and hard, it will not work." This kind of analysis must be kept simple to function appropriately as otherwise, it will cause more harm than good, but when it's done right and kept simple, the probabilities tend to err more on the side of success for winning trades.
As a systematic market analysis is paramount to success in the market, understanding both of these forms of analysis is key to understanding how to succeed. The logistics of each form of analysis resides on the fact that analysis in the market is systematic. It isn't merely one analysis, and then it's done. It must be done systematically to keep up with the market trends and keep the success going. Mastering the market analysis is a deal-breaking element of success in the market, and learning it can lead to great success or tragic failure.