Techniques That Helped Jeremy Miner Jump From $0 to $2.4 Million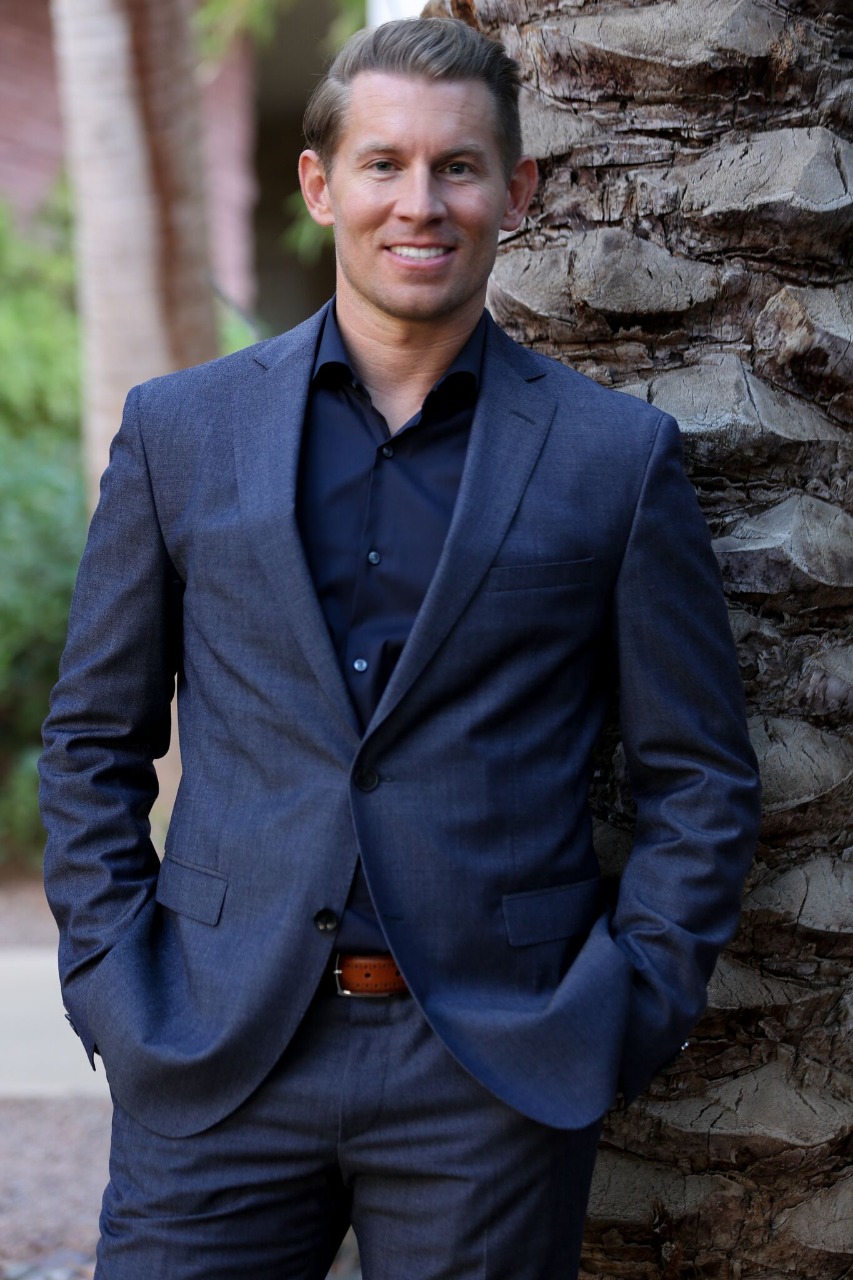 When Jeremy Miner, the CEO of 7th Level Communications, first started out in sales, he noticed something: nothing he was doing was working (similar to many salespeople's first experiences). He, like us, had been taught many techniques from the old sales model and from so-called 'sales gurus,' but he wasn't achieving the six figures a year that they said he could make following their techniques. At the same time, he was in college studying Behavioral Science and Human Psychology, and he was struck by how what he was learning about the human brain contrasted from what he had been taught in sales. He was studying how the brain makes decisions and how people are persuaded to do something. It was the complete opposite of the traditional selling techniques.
"I knew I wanted to succeed in sales. To do so, I knew I needed to take a giant leap outside my comfort zone. Following the status quo wasn't going to work," Miner said. "So, rather than just listening to the methods I had been taught, I decided I'd go in search of another sales training program with the behavioral science elements of sales. I searched… invested in many training courses… attended many events… and read many books. But none of them had the questions that I needed to ask to get my prospects to persuade themselves in a step by step sequence rooted in human psychology."
So… he created it himself. "You may think that would've been easy, since I was studying behavioral science in school. Far from it! But as I continued my trial and error process, I eventually got to a place where I mastered the series of questions that I now call 'Neuro-Emotional Persuasion Questions' (more on these soon). And, the year I finally felt I had mastered it, I ended up making $2,370,485 dollars in the year in straight commission as a W-2 sales rep."
Techniques That Took Jeremy Miner to $2.4 Million
 Miner now teaches students around the world how to practice the new mode of selling, which means ditching the traditional model. He goes in depth into each of the neuro-emotional persuasion questions in his course. These questions are intended to help the prospect convince themselves that they need what you're selling.
Asking questions more than presenting. "I now tell my students that prospects should be the ones talking for about 80 percent of the conversation. To guide this, ask questions. "Engage, don't tell" is one of the three main forms of communication that I teach in the new model of selling. The "Old Model' of Selling DOES ask some questions. But, 99 percent of salespeople don't ask the 'right' questions at the right time in the conversation. They just ask 'surface' questions which only get you the superficial answers from your potential customers.
Rather, it's critical to ask specific, skilled questions that bring out emotion from your prospects on what their problems are doing to them. These could be what I call 'problem awareness' questions where you ask what problems they have, and how they're affecting them. These are followed by 'solution awareness' questions, where you ask what they have done in the past about solving their problems, what has worked, and what hasn't, which helps them view you more as a trusted authority who is there to help them, and not just sell to them," Miner said.
Helping the prospect recognize the consequences of not solving their problem. "Another type of NEPQ question that is particularly effective is what I call 'consequence questions.' Once you have established what the problem is and what the solution could be, it's important that the prospect states out loud the consequences of not resolving their problem. In other words, they hear in their own voice what would happen if they don't solve the problem (buy your solution) — what they'd be missing out on. Perhaps this would be lost social media exposure if they don't purchase your social media organic reach service, or they lose a sense of safety if they don't immediately purchase your security device system," said Miner.
When they are the ones to say it out loud, they're more likely to persuade themselves. Contrast this with if you filled in the blanks for them and said, "You'll lose social media exposure if you don't purchase this today." The fact that you were the one to say it totally changes the effectiveness of the statement. Even if that's completely true and they believe it, too, they don't want to hear you tell them — they'll likely get defensive and get off the call.
Engaging and discovering in a helpful conversation. 
So, it shouldn't just be following a script or giving a pitch, but it shouldn't just be asking questions, either. Rather, the best sales conversations work in a banter between salesperson and prospect. I call this 'learning and discovering from each other.' Imagine this like you'd talk with a friend who you had no intention of selling to. You ask your friend how business is going, and they complain about something related to what your business solves. So, you ask some more questions to understand more, then mention what you do. The equal playing field is your mutual curiosity to hear what the other has to say.
It shouldn't be any different in a sales conversation. It shouldn't be you shoving your product pitch down a prospect's throat. That's simply not what they want, and a great way to lose a potential sale.
To learn about Miner's exact NEPQ process, visit his website: 7thlevelhq.com.
The Power of Using Correct Communications Skills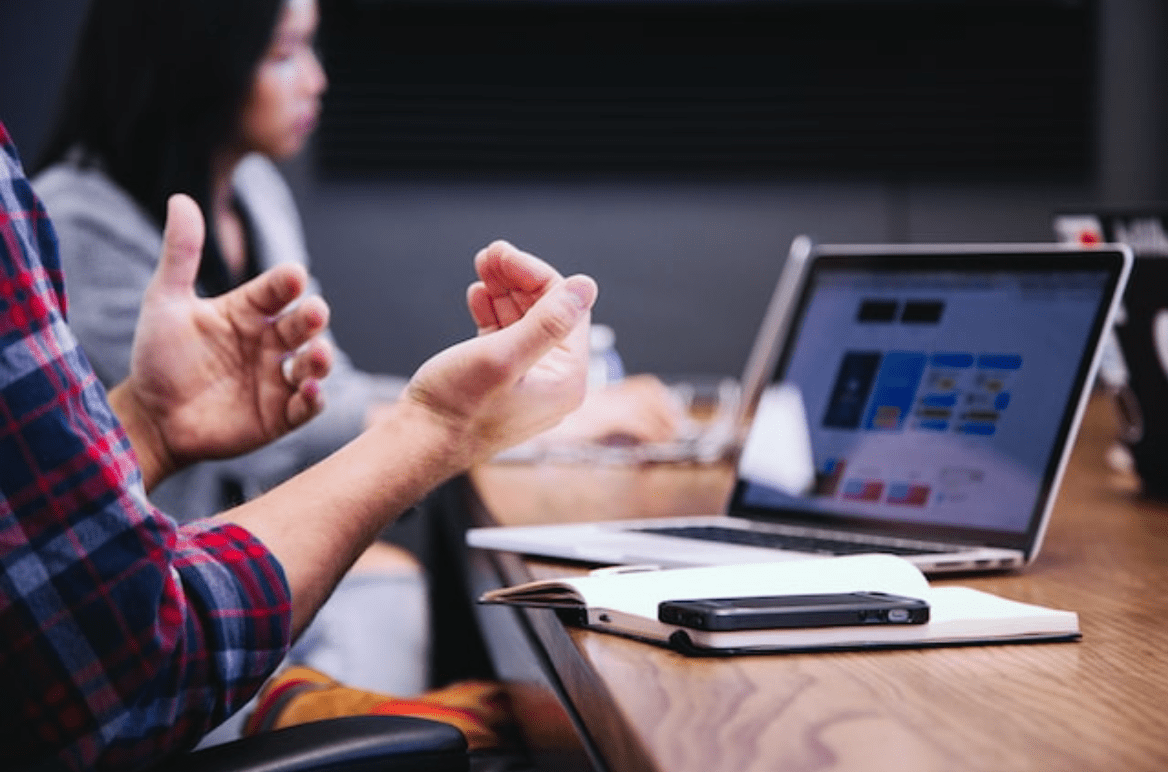 Effective communication at work can be transformative for individuals, teams, and businesses. We're here to show you why communication is vital in the workplace and how to start building your and your team's communication skills today. 
Communication skills are, however, more than just verbal or written in nature and include several non-verbal cues such as kinesics, proxemics, and paralinguistics, in addition to human centricity and being able to communicate in a soft touch low feel world successfully. 
It is about communicating positively with clarity, developing strong, active listening skills, being able to read other people's behaviors, effectively managing conflict, navigating difficult conversations successfully, and being empathetic and adaptable.
Communication in the workplace is important because it boosts employee morale, engagement, productivity, and satisfaction. Communication is also vital for better team collaboration and cooperation. Ultimately, effective workplace communication helps drive better results for individuals, teams, and organizations. 
To take it a step further, specifically as a manager, building good communication skills has profound short- and long-term benefits for your organization. Effective communicators can motivate their team to get more done with better results and fewer misunderstandings. And who doesn't want fewer misunderstandings?
All of these things can contribute to the company's success — and your success as a leader.
Not all work communication is made equal. We've all had the experience of sitting through a tedious, lengthy meeting with the thought, "This should have been an email." 
Different communication channels are ideal for different types of communication. Depending on the type of information conveyed, those other channels can enhance — or detract — from how it is received. Effective communicators will develop different skills and tools to match the type of communication needed.
1. Leadership communication 
2. Upward communication 
3. Updates 
4. Presentations
5. Meetings 
6. Customer communications 
7. Informal interactions 
Every year communication tops the list of skills in demand by employers. There's a reason. Communication is what makes our professional and personal relationships go smoothly. It's how we show care, catalyze change, and get things done. 
That's reason enough to improve — and keep improving — these critical skills. Luckily, we can all learn to communicate better.
Presentation Skills
Although presentation skills may not be used frequently by most of us, however, there are times when we do need this skill to present information to a group of people, either in a formal or informal setting.
Written Skills
The ability to write and convey effectively is the key to communication. This skill is not just limited to authors or journalists. A poorly written communication can be pretty frustrating for the reader and may also communicate the message inappropriately or incorrectly. Written skills are of great significance in a corporate setup, where communication occurs via email.
Personal Skills
While we may not realize the importance of personal skills such as maintaining a healthy body and mind, they enhance communication. For instance, improving your self-esteem and building your confidence helps you feel more positive about yourself, including your ability to communicate effectively. If you have an in-depth understanding of yourself and a more relaxed and positive outlook toward life, you are more likely to be charming, which further aids the way you communicate. Lastly, good communication skill is also directly linked to assertiveness – standing up for what you truly believe in.
An individual who has the experience of such skills and has worked in this line to help many people to get the benefits from it is our inspiration for today's article – Linda K Clemons. Linda has studied Marketing and is certified in Analytical Interviewing. Professionally she has achieved the titles of Top Sales Producer, Entrepreneur, Trainer, and Speaker.