From marketing memes to marketing brands, Ahmad Yasir's journey to perfection
Ahmad Yasir, a serial entrepreneur, an investor and an LLC holder has proved himself as a reliable power in the realm of Instagram and beyond. With the rise of guerilla marketing, Ahmad availed of an opportunity to jumpstart his career at a very young age. From a degree in Biology to coding in Javascript, Ahmad started delving into the universe of sophisticated social media algorithms and viral content. Ahmad creates ad campaigns for companies on Instagram, Facebook, YouTube, and now Tik Tok, simultaneously managing his Instagram meme pages. As a familiar face in slapstick comedy, Ahmad knows that there are specific legal and precautionary measures to be taken prior to working with any client, organization, or entity. Ahmad Yasir has self-employed himself as a CEO and an expert of Instagram trade through the usage of social media platforms like Instagram influencer group chats, Discord, and Telegram. 
Bouncing Back
Six years ago, when Instagram was the hottest topic for surpassing Twitter, Ahmad took the opportunity to create his Instagram meme pages. Aa a youngster, Ahmad's childhood was humbly active and predominantly studious. He excelled in Maths and Science and so forth chose to graduate in Biology.
At the age of 22, he opted out of Biology to carve his career path. Instagram came as an extraordinary opportunity. He started his Instagram pages @reactions and @ghetto in 2015 to add a bit of humour in people's mundane lives. Filled with hilarious videos, memes, quotes, photos, and captions, @reactions and @ghetto will take you down a veritable rabbit hole of web comedy. Connecting with people from all over the world through a single platform, each one packs big comedy into the smallest of places. Indeed, it's not easy evoking laughter with a few seconds of video or a single photo, but Ahmad Yasir makes it happen over and over again. That's what his Instagram meme accounts are all about.
Ahmad grew both of his pages organically starting from zero. With captivating content, broad audience appeal and consistent aesthetics, @reactions gained its first exponential growth with a whopping 5 million active followers. @ghetto is slowly gaining its pace as at 2.7 million active followers. With an enormous base of positive referrals, organic reach, and an impeccable reputation, Ahmad expanded his meme factory by acquiring @EPIC and @hood.
From Memes to Marketing
With the ability to go viral and increase brand exposure, Ahmad soon founded his company Instareach LLC, introducing brands to meme marketing. His mastery in viral content, meme marketing and sales in conversion has helped him handle high profile brands' social media marketing. In no time, he started creating and coordinating paid advertisements for PUBG (Player's Unknown Battle Grounds) and promoted 'Game of War' app to gain high downloads. Ahmad's meme pages were recognized as an alternative to connect with a brand's audience.
He further collaborated with Fashion Nova, a notoriously-edgy fashion brand worn by athletes, actors and artists and expanded its online reach. With his niche to grow brand reach through his skillsets, Ahmad gained a strong reputation for himself as a professional marketer.
Keeping up his harmony with the Biology degree and Instagram, Ahmad believes in expanding his boundaries to diversification. Ahmad's scores in Biology were decent enough to help him land on a career, safe and sound. However, he chose a creative and flexible path for himself. Ahmad's rational pursuit of Instagram algorithms is remarkable and innovative. The way he has mastered ROI, sales conversion tactics and engagement methodology is no less to rocket science. From funny memes to marketing brands, Ahmad stuck to one niche and strategy to fine-tune brands' online presence. After having achieved so much, Ahmad has more he wishes to accomplish. From an ice-cream chain to making real estate investments, he does not want to have an ultimate goal.
Staying consistent on Social Media is a tough nut to crack. However, when you perceive your content as your audience, you'd exactly know their requirements. Ahmad Yasir @amad is one such example. 
Hardwood Staircase Flooring: Pros, Cons, and Benefits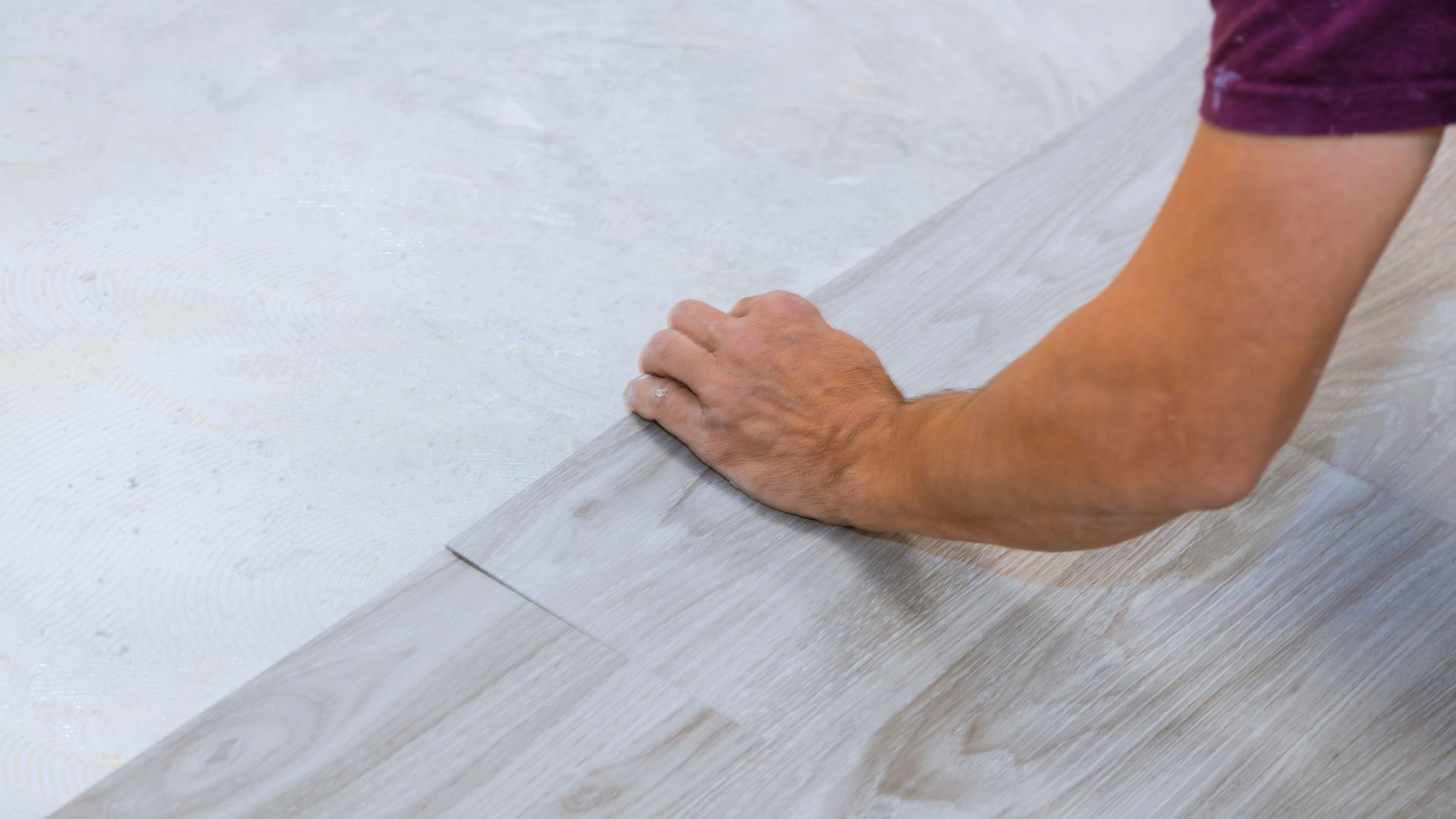 In the world of home design and aesthetics, stairs play an important but often overlooked role. Unfortunately, many homeowners unknowingly underestimate the untapped potential of stairs as essential design elements. In addition to their practical purpose, stairs can be turned into elements that add elegance and style to a home. Among the various materials used for staircases, hardwood is consistently favoured and versatile. It not only emphasizes visual appeal but also provides practical benefits. In this article, we will take an in-depth look at hardwood flooring on stairs, exploring its many benefits, unique features, and essential factors that deserve close attention.
The Allure of Hardwood: 10 Resounding Reasons to Consider
Before we delve into the particularities that make hardwood a quintessential choice for staircases, it's significant to preface that every material brings its own set of attributes to the table. However, hardwood stands out as an amalgamation of versatility, enduring grace, and pragmatic efficiency. In the following sections, we dissect the manifold reasons that could make hardwood the pièce de résistance of your home, synthesizing elegance and utility in a singular, memorable way.
1. The Intersection of Aesthetics and Practicality
The material you choose for your staircase isn't just a matter of function; it's a declaration of style. Hardwood, with its intrinsic elegance and an array of utilitarian benefits, delivers a package that's hard to ignore or beat.
2. Refinishing: A Second Life
Think about your staircase as a long-term investment. Over time, the rigours of daily use will manifest in scuffs, dents, and general wear. Hardwood offers an elegant solution—refinishing. This process restores your staircase to its former glory, allowing for a sustainable approach to interior decor.
3. The Majesty of Grain Patterns
Hardwood is not a monolith. The unique grain patterns that distinguish one type of wood from another can add significant nuance to your staircase. They allow for a deeply customized aesthetic that can either complement your existing decor or serve as a contrast to create an entirely new design language within your home.
4. An Investment in Timelessness and Home Value
Hardwood's timeless appeal is a well-established fact. What's less discussed is how this quality can translate into a tangible financial benefit. A hardwood staircase can significantly elevate the overall value of your property, making it a wise investment for the future.
5. Maintenance Ease
In the bustle of modern life, who has the time for laborious maintenance routines? Hardwood staircases, with their minimal upkeep requirements, fit comfortably into busy lifestyles. A simple sweep and an occasional mop will keep them shining for yea harbour
6. The Health Dividend
A carpeted staircase might look inviting, but it can be a hotbed for allergens and pathogens. In contrast, the smooth surface of hardwood is less likely to harbour these unwelcome guests, making it a more health-conscious choice, particularly for households with children or those susceptible to allergies.
7. Versatility in Design and Safety
Adding a runner or tread rug can instantly mitigate concerns about noise or slippage on a hardwood staircase. This dual-function approach means that you don't have to sacrifice aesthetics for safety.
8. Eco-Friendly Credentials
In an age increasingly defined by environmental consciousness, the natural origins of hardwood make it an environmentally friendly choice. While it's essential to source responsibly to ensure sustainability, the inherent eco-friendly nature of wood offers a win-win situation.
9. Durability Par Excellence
A well-crafted hardwood staircase can withstand years of heavy traffic without losing its aesthetic or functional edge. Its remarkable durability promises not just longevity, but also sustained quality.
10. Weight and Structural Integrity
While often robust and substantial, specific hardwoods like Douglas fir and pine strike an essential balance between strength and weight, making them ideal for complex staircase structures.
Pros and Cons of Hardwood flooring
No decision, especially one as enduring as the choice of material for your staircase, should be made lightly. While hardwood offers a plethora of advantages, it's not devoid of its own set of quirks and considerations. Whether you're enamoured by the visual feast that is a hardwood staircase or you're still straddling the fence of decision-making, a balanced understanding of both its virtues and limitations can illuminate your path. So, let's unfurl the tapestry of pros and cons to help you make a well-considered choice.
Pros:
One of hardwood's standout features is its minimal maintenance requirement. Unlike carpeting or other soft flooring materials that may require periodic deep cleaning, hardwood only needs occasional dusting or mopping. This ease of maintenance saves both time and long-term cleaning costs.
Hardwood is like a chameleon in the design world; it can adapt to almost any setting or aesthetic preference. Whether your home leans more towards a rustic charm or modern minimalism, hardwood can be finished and stained to match the mood.
For households with allergy concerns, hardwood is a godsend. Its solid, non-porous surface is hostile to dust mites, allergens, and other pathogens that could cause health problems. It's much easier to clean and sanitize, ensuring a healthier living environment.
A hardwood staircase is not just a design choice; it's an investment. Homes with hardwood features often have higher resale values. Over time, as other materials age and deteriorate, hardwood retains its timeless allure, thereby adding to the long-term value of your property.
Provided that you're sourcing from responsible vendors, hardwood is a renewable resource. Its production has a lower carbon footprint compared to other flooring materials like tiles or carpet. Plus, old hardwood can typically be recycled or repurposed, minimizing waste.
It's not just about how long something lasts, but also about how well it lasts. Hardwood is inherently durable, capable of withstanding heavy foot traffic and the wear and tear of daily life without losing its aesthetic appeal.
Wide Range of Stylistic Options
Hardwood comes in various species, grains, and finishes, allowing for an enormous range of stylistic options. From the rich, dark hues of walnut to the lighter tones of birch or oak, you can customize your staircase to match your specific aesthetic tastes and needs.
Cons:
May Require Safety Adaptations
Hardwood is a beautiful but slippery material, especially when wet. If you have small children or elderly family members, or if you're just generally concerned about safety, you may need to invest in additional safety features like anti-slip treads or stair runners.
The upfront cost of installing a hardwood staircase can be higher than other material options like carpet or laminate. This initial expenditure, however, should be weighed against the long-term benefits, both aesthetic and financial, that hardwood offers.
Specific Household Conditions May Necessitate Extra Considerations
While hardwood is mostly durable, it can be sensitive to fluctuations in temperature and humidity. Homes in particularly dry or humid climates may require humidifiers or dehumidifiers to maintain the wood's integrity over the long term. Also, if you have pets with claws, be prepared for some inevitable scratching.
Conclusion
Choosing a staircase material is not a decision to be taken lightly; it's an integral element that functions both practically and aesthetically within your home. Hardwood offers an attractive package of aesthetic versatility, long-term value, minimal maintenance, and health benefits. Consult your local specialists to ensure your hardwood staircase not only captures your aesthetic vision but also endures over time.