From marketing memes to marketing brands, Ahmad Yasir's journey to perfection
Ahmad Yasir, a serial entrepreneur, an investor and an LLC holder has proved himself as a reliable power in the realm of Instagram and beyond. With the rise of guerilla marketing, Ahmad availed of an opportunity to jumpstart his career at a very young age. From a degree in Biology to coding in Javascript, Ahmad started delving into the universe of sophisticated social media algorithms and viral content. Ahmad creates ad campaigns for companies on Instagram, Facebook, YouTube, and now Tik Tok, simultaneously managing his Instagram meme pages. As a familiar face in slapstick comedy, Ahmad knows that there are specific legal and precautionary measures to be taken prior to working with any client, organization, or entity. Ahmad Yasir has self-employed himself as a CEO and an expert of Instagram trade through the usage of social media platforms like Instagram influencer group chats, Discord, and Telegram. 
Bouncing Back
Six years ago, when Instagram was the hottest topic for surpassing Twitter, Ahmad took the opportunity to create his Instagram meme pages. Aa a youngster, Ahmad's childhood was humbly active and predominantly studious. He excelled in Maths and Science and so forth chose to graduate in Biology.
At the age of 22, he opted out of Biology to carve his career path. Instagram came as an extraordinary opportunity. He started his Instagram pages @reactions and @ghetto in 2015 to add a bit of humour in people's mundane lives. Filled with hilarious videos, memes, quotes, photos, and captions, @reactions and @ghetto will take you down a veritable rabbit hole of web comedy. Connecting with people from all over the world through a single platform, each one packs big comedy into the smallest of places. Indeed, it's not easy evoking laughter with a few seconds of video or a single photo, but Ahmad Yasir makes it happen over and over again. That's what his Instagram meme accounts are all about.
Ahmad grew both of his pages organically starting from zero. With captivating content, broad audience appeal and consistent aesthetics, @reactions gained its first exponential growth with a whopping 5 million active followers. @ghetto is slowly gaining its pace as at 2.7 million active followers. With an enormous base of positive referrals, organic reach, and an impeccable reputation, Ahmad expanded his meme factory by acquiring @EPIC and @hood.
From Memes to Marketing
With the ability to go viral and increase brand exposure, Ahmad soon founded his company Instareach LLC, introducing brands to meme marketing. His mastery in viral content, meme marketing and sales in conversion has helped him handle high profile brands' social media marketing. In no time, he started creating and coordinating paid advertisements for PUBG (Player's Unknown Battle Grounds) and promoted 'Game of War' app to gain high downloads. Ahmad's meme pages were recognized as an alternative to connect with a brand's audience.
He further collaborated with Fashion Nova, a notoriously-edgy fashion brand worn by athletes, actors and artists and expanded its online reach. With his niche to grow brand reach through his skillsets, Ahmad gained a strong reputation for himself as a professional marketer.
Keeping up his harmony with the Biology degree and Instagram, Ahmad believes in expanding his boundaries to diversification. Ahmad's scores in Biology were decent enough to help him land on a career, safe and sound. However, he chose a creative and flexible path for himself. Ahmad's rational pursuit of Instagram algorithms is remarkable and innovative. The way he has mastered ROI, sales conversion tactics and engagement methodology is no less to rocket science. From funny memes to marketing brands, Ahmad stuck to one niche and strategy to fine-tune brands' online presence. After having achieved so much, Ahmad has more he wishes to accomplish. From an ice-cream chain to making real estate investments, he does not want to have an ultimate goal.
Staying consistent on Social Media is a tough nut to crack. However, when you perceive your content as your audience, you'd exactly know their requirements. Ahmad Yasir @amad is one such example. 
Why Are Fitness Entrepreneurs Highly Sought After Today?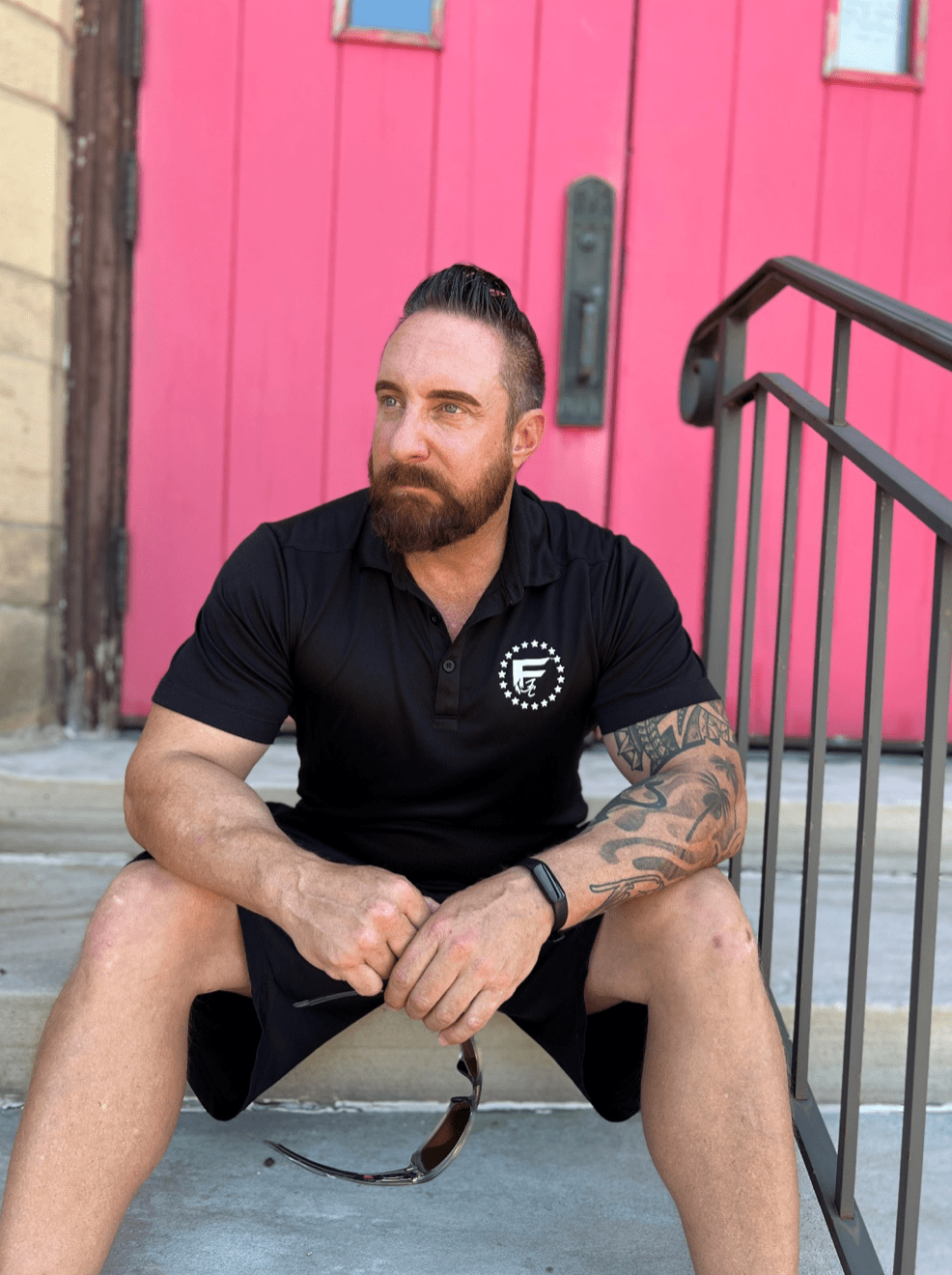 In today's world, where physical health and fitness have taken on a significant role in our lives, fitness entrepreneurs play an essential role in promoting and maintaining healthy lifestyles. They are the ones who create innovative fitness programs, design effective workout plans, and develop state-of-the-art fitness equipment that can help individuals achieve their fitness goals.
Fitness entrepreneurs are not just business owners. They are visionaries who have a passion for fitness and a deep understanding of the human body. They use their knowledge and skills to create products and services that are designed to help people live healthier lives.
Here are some of the reasons why fitness entrepreneurs are important:
1. They Promote Healthy Lifestyles
Fitness entrepreneurs promote healthy lifestyles by offering a wide range of products and services that help people achieve their fitness goals. Whether it is a gym membership, a personal training session, or a fitness program, they provide people with the tools they need to live healthier lives. They also educate people on the importance of proper nutrition and exercise, which can have a significant impact on their overall health and wellbeing.
2. They Create Innovative Fitness Programs
Fitness entrepreneurs are always looking for new and innovative ways to help people get fit. They create unique and challenging workout programs that keep people motivated and engaged. These programs are designed to help people achieve their fitness goals while also improving their overall health and wellbeing.
3. They Design Effective Workout Plans
Fitness entrepreneurs use their knowledge of the human body to design effective workout plans that are tailored to the individual needs of their clients. They take into account factors such as age, fitness level, and medical history to create a plan that is safe and effective. This personalized approach helps people achieve their fitness goals while minimizing the risk of injury.
4. They Develop State-of-the-Art Fitness Equipment
Fitness entrepreneurs are also responsible for designing and developing state-of-the-art fitness equipment. They use their knowledge of biomechanics and engineering to create equipment that is safe, effective, and easy to use. This equipment helps people get the most out of their workouts and achieve their fitness goals faster.
5. They Provide Employment Opportunities
Fitness entrepreneurs also provide employment opportunities for fitness professionals such as personal trainers, fitness instructors, and nutritionists. These professionals help people achieve their fitness goals while also earning a living. Fitness entrepreneurs also create job opportunities in other areas such as marketing, sales, and customer service.
6. They Contribute to the Economy
Fitness entrepreneurs also contribute to the economy by creating new businesses, generating revenue, and paying taxes. According to a report by IBISWorld, the fitness industry in the United States generated $35 billion in revenue in 2019. This revenue creates job opportunities, stimulates economic growth, and contributes to the overall wellbeing of society.
An important example of fitness entrepreneur is Hans Hartleben. Born in Waupaca, Wisconsin in 1975, Hartleben spent his early childhood in the small town of Scandinavia, with a population of only 209. Growing up, he enjoyed picking berries with his family and building military forts in the woods, all the while imagining a Russian invasion. Hans developed a passion for sports early on and continued to play throughout high school and college. He excelled as a guard in basketball, a starting quarterback, and an all-conference pitcher. While sports were important to him, Hans was also fascinated by comedy and entertainment. His mother, Kim, remembers Hans entertaining guests by wearing various costumes and performing, including an unforgettable rendition of the "Unknown Comic" from The Gong Show.
Hans has since appeared in numerous television and film productions, including C.S.I. Crime Scene Investigation, Dr. Phil, and What Happens in Vegas. However, he is best known for his appearance as a contestant on the popular game show Deal or No Deal (NBC), where he won $44,000 and a pony for his daughter. In late 2013, Hans founded F.I.R.E. Fitness Camp®, a rapidly growing company of which he is currently the CEO.
In conclusion, fitness entrepreneurs are essential to promoting and maintaining healthy lifestyles. They create innovative fitness programs, design effective workout plans, and develop state-of-the-art fitness equipment that helps people achieve their fitness goals. They also provide employment opportunities, contribute to the economy, and educate people on the importance of proper nutrition and exercise. As the world becomes increasingly health-conscious, the role of fitness entrepreneurs will only become more important in promoting and maintaining healthy lifestyles.