Fuchsia is Google's New Answer for Mobile App Developers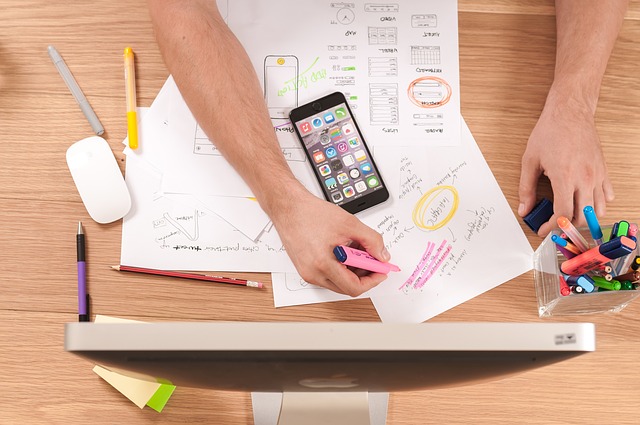 Google set its foot in the mobile space with the help of Android but now the tide is changing. The search engine giant Google wants to replace the android system in favour of something new. Google wants developers to prefer Fuchsia, which is an open source operating system.
Google worked on it for a long time. But the news of its making was behind the scenes. Fuchsia is a Google's take on universal OS capable of operating on a variety of devices and screen sizes. Many rumours about it made its way, but the main spill was in 2016 by the presence of a Github repository.
In the recent Google I/O conference, Google acknowledged that it is working on something. But even then it did not come clean about its plans. And made Fuchsia a name in a list of platforms supported by Flutter, which is Google's cross platform app development framework.
Google Fuchsia.dev site has a lot of documentation. One of its page discusses Zircon, which is the microkernel at the heart of Fuchsia. But now also the link to the code repository isn't functioning.
Google wants to reset its clock on mobile for Fuchsia and urge developers like the mobile app developers agency in NY to adopt and use this platform. And the company's strategy was to open source this and encourage manufacturers to adopt it. This strategy paid off with immense market share. But with that came some intractable issues like fragmentation, malware and terrible UX.
Mobile operating systems die sooner or later. Kike webOS, Windows Mobile, Windows Phone, Blackberry OS. Now, Google wants Fuchsia to swallow android. But branding does not guarantee marketplace success. And the failure of Google Pixel phone is an evidence of it.
But due to the lack of options, maybe Google uses Fuchsia as its best bet. Also, if Fuchsia needs success then Google needs to convince third party developers that this new OS is worth it and is futuristic.
You can now Solve and Prevent Keyword Rankings Drop
A decline in rankings even with small margin needs immediate action. If nothing is done during this time there will be a steady, continuous drop in the rankings making the competitors go ahead in organic search results.
Rankings drop issue can be solved and it is better to understand it beforehand how one can actually prevent it. If there are technical errors on the website like incorrect redirects, page duplicates, server crashes, etc. there will be quite a notable rankings downturn. This can be taken into control but it will take time to do so and sometimes even a 1-day drop results in visitor loss. Also search engines manually penalize websites if there is over usage of questionable link-building methods. These penalties cause a major drop. To know about any such penalty keep checking the Site Messages menu in the Google Webmasters panel for any penalty notifications.
This happens to all the websites. The search engine updates can surprise everyone by a drop of a little or major significance that can happen at any moment. It also affects SERP competitors. Panic during such time should be majorly avoided and instead there should be consistent efforts in making high-quality content and getting good links so that the chances of recovering quickly remains. A proper website audit and monitoring will help find the loose ends which you can then fix.
An effective plan can only developed when the reason of ranking drop is known so that the mistake is avoided in future. Not only time but also money is lost if the things are fixed before knowing what exactly caused the drop. A plan will help give a deeper understanding of search optimization and all can learn steps for quick recovery and how to respond to similar issues in future. When deciding on the technical and content options for the websites it is advisable to always think long-term.