Fueled By 'Mental Toughness, Former NFL Player Roy Hall Jr.Turns to Motivational Speaking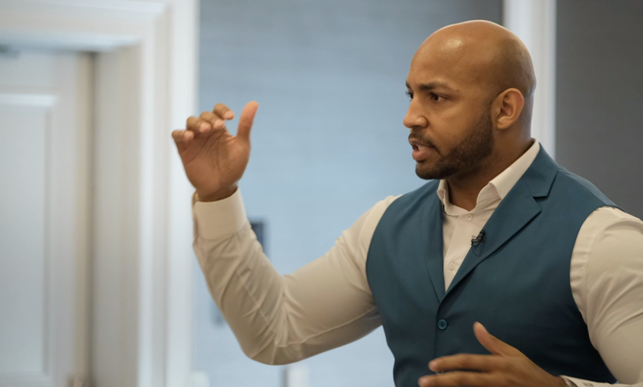 Roy Hall, Jr., a former NFL player with the Lions, Saints, and Colts painfully accepted that after four years in the NFL, he had to move on. In 2007, Hall's rookie season came to a rough ending after a violent head-to-head collision during a routine kickoff, with Cedric Killings of the Houston Texans. "I ended up with a third-degree shoulder separation, and Cedric unfortunately suffered a fractured vertebra in his neck," Hall shared in a previous interview with Disrupt Magazine.
While Killings went on to retire, Hall had a different, challenging pathway ahead of him on his journey towards recovery, which began in 2008. "I had a knee scope and had complications that kept me out for 12 games, followed by a microfracture surgery the following year, which forced me to miss the entire season," he told Big Time Daily.
In 2010, Hall was released by the Saints after tearing muscles in his hip, ultimately ending his professional career in the NFL. "For three seasons, I watched how people reacted when I told them I was hurt, or exposed teams to my injury history. I watched how players reacted to their own rehab," noticing how some worked extremely hard, while others were trapped in depression.
"Life is 10-percent what happens to you, and 90-percent of how you respond to it," Hall told Big Time Daily. "There are things in life that happen in which you have no control over, but what you can control is your response when things don't go your way. When adversity strikes, if you respond the right way, adversity can give you an advantage. Some people call it a chip on your shoulder. I just think it gives you stronger shoulders to hold up more weight that's trying to push you down."
Hall, an Ohio-native and the co-founder and Executive Director of the Driven Foundation, now spends his time taking those tough lessons and translating them for a corporate audience to help companies of all sizes across the country motivate and train their people.
"Today's climate has really inspired me to do my best to be a light," he emphasized. "Tough conversations have to be had. Tough meetings need to be had.  Companies across the country bring me in to speak to their employees and executive teams about diversity and inclusion, and provide perspective. They hire me to motivate and inspire – translating the toughest lessons from my football career to drive employees in a corporate environment. I'm more inspired than ever to speak and train professionals to just be better people."
Hall revealed that during his time in the NFL, the organization taught him "how to leverage [his] platform for something greater than [himself]," turning to motivational speaking and community empowerment. The former NFL player regularly speaks in cities like Las Vegas with a room full of professionals.
"I'm the middle man. I'm the connector. I introduce privilege to poverty. I get people to serve that have more to give than most. What you have can either be taken away, or given away. It's much better to give than to have something taken from you. Purpose is service."
And that service continues to flow into his community.  Hall started the Driven Foundation back in 2008 with his former Ohio State teammate, Antonio Smith, to provide families with basic needs to combat poverty and promote independence.
Over the last 12 years, Hall and Smith have distributed over 1.25 million pounds of free food to over 9,000 Ohio families. They have also created their own leadership and character building curriculum, called Youth Leadership, which is another component to the Driven Foundation. The curriculum is tailored to students in 5th-12th grade, where both Hall and Smith work with over 30 middle-schools and high-schools throughout Ohio.
"Each year we also distribute over 500 backpacks filled with school supplies, while donating 100 winter coats to students in need. Whatever we didn't have as kids, we do our best to lighten that load for families in Ohio."
Hall's favorite topics as part of the Youth Leadership curriculum are those that involve "improving your attitude so that you feel like a winner every day" and "how to respond maturely when things don't go your way."
"…these are lessons that they can not only use to help them academically but will help them for the rest of their lives. Having former NFL players and local executives take on the roles as 'coaches' for these students is huge. Not only are they getting the information, but they are hearing from people that have done or are doing what their dreams are."
To Hall's point, individuals must be trained on how to respond to different situations, specifically when it comes to responding to challenges that aren't always expected.
"For perspective there are 1.5 million nonprofit organizations in the United States and 40,521 nonprofits in just Ohio! The organizations doing the good in communities and for humanity are all competing against one another. However, Hall's belief is that "…giving to others is how you get ahead. It's also how you give people opportunities for them to get back on their feet."
Healthy Home Upgrades That Won't Break the Bank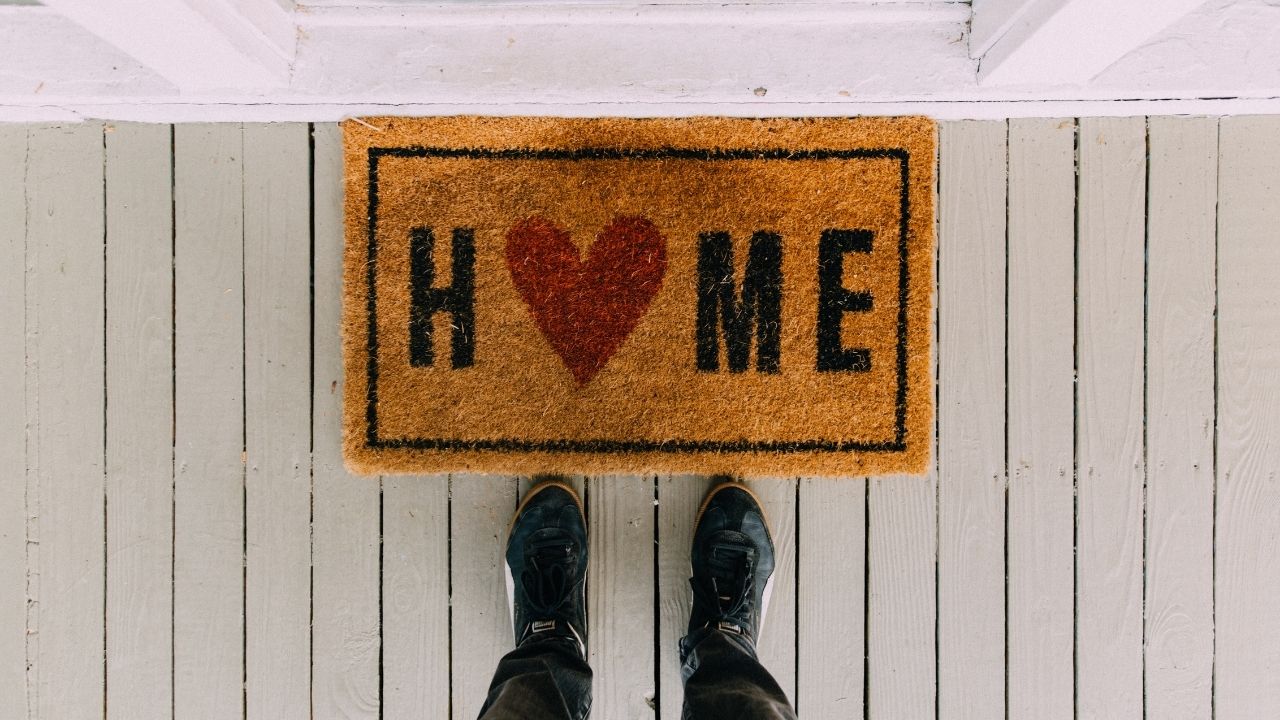 Health and happiness go hand in hand, when you invest in your wellbeing, you open the door to endless benefits, from reduced stress to better resiliency, and even increased productivity. While committing to regular exercise and ensuring you get checkups is important, there are also ways you can improve your health by making changes at home. Today, we're going to look at some of the home upgrades you can consider if you want to enhance your lifestyle, improve your health, and even potentially improve your home's value. 
Invest in New Kitchen Technology
Your kitchen is a crucial tool in your quest for better health. It's where you'll prepare healthier, nutritious meals to match your diet requirements, and even pursue positive hobbies. Some kitchen upgrades, like motion sensor faucets can significantly improve the value of your home too. Others are great for simply improving your health in a variety of ways. An intelligent oven hood can help to remove unwanted contaminants from your kitchen while you cook. Smart kitchen gadgets, such as air fryers, can cook your favorite foods without infusing them with additional fat, helping you to lose weight, and save time on cooking.
Consider a Home Lift
Sometimes, the best way to invest in better health is to think about the future. If you want to stay in your home for as long as possible, purchasing a home lift is a great way to ensure you can still navigate the various floors of your house easily, even when your mobility begins to dwindle. 
Home lifts can also be extremely useful when you're still young, making it easy to move things around your home (like heavy boxes), without risk. These days, the cost of a home lift in the UK can be much lower than you'd think, and there are many styles and designs to choose from. Plus, installing one of these lifts will help to give you an edge in the real estate market when you decide to sell your home. 
Improve Your Air Quality
Few things are more important to your quality of life than good air quality. Unfortunately, most of us don't realize just how many contaminants and dangerous fumes we're exposed to every day. Simple changes, like choosing non-toxic and sustainable cleaning products can make a huge difference, but you're more likely to see major results with a significant upgrade. Installing an air filtration system in your home, or a dehumidifier will help to banish various allergens and unwanted substances from the air, so you and your family can breathe a little easier. You can even consider installing your own HEPA filtered heating and cooling system. 
Healthy Lives Start at Home
While there are plenty of ways to invest in your health and wellbeing from exercising more frequently, to meditating, seeking out counselling, or even changing your diet, it pays to start close to home. If you're thinking of upgrading your property anyway, or you want to live a more luxurious lifestyle, consider the strategies above to boost your home's value and your health.