Fueled By 'Mental Toughness, Former NFL Player Roy Hall Jr.Turns to Motivational Speaking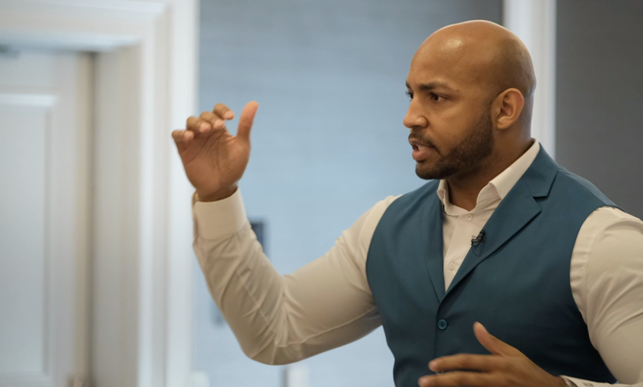 Roy Hall, Jr., a former NFL player with the Lions, Saints, and Colts painfully accepted that after four years in the NFL, he had to move on. In 2007, Hall's rookie season came to a rough ending after a violent head-to-head collision during a routine kickoff, with Cedric Killings of the Houston Texans. "I ended up with a third-degree shoulder separation, and Cedric unfortunately suffered a fractured vertebra in his neck," Hall shared in a previous interview with Disrupt Magazine.
While Killings went on to retire, Hall had a different, challenging pathway ahead of him on his journey towards recovery, which began in 2008. "I had a knee scope and had complications that kept me out for 12 games, followed by a microfracture surgery the following year, which forced me to miss the entire season," he told Big Time Daily.
In 2010, Hall was released by the Saints after tearing muscles in his hip, ultimately ending his professional career in the NFL. "For three seasons, I watched how people reacted when I told them I was hurt, or exposed teams to my injury history. I watched how players reacted to their own rehab," noticing how some worked extremely hard, while others were trapped in depression.
"Life is 10-percent what happens to you, and 90-percent of how you respond to it," Hall told Big Time Daily. "There are things in life that happen in which you have no control over, but what you can control is your response when things don't go your way. When adversity strikes, if you respond the right way, adversity can give you an advantage. Some people call it a chip on your shoulder. I just think it gives you stronger shoulders to hold up more weight that's trying to push you down."
Hall, an Ohio-native and the co-founder and Executive Director of the Driven Foundation, now spends his time taking those tough lessons and translating them for a corporate audience to help companies of all sizes across the country motivate and train their people.
"Today's climate has really inspired me to do my best to be a light," he emphasized. "Tough conversations have to be had. Tough meetings need to be had.  Companies across the country bring me in to speak to their employees and executive teams about diversity and inclusion, and provide perspective. They hire me to motivate and inspire – translating the toughest lessons from my football career to drive employees in a corporate environment. I'm more inspired than ever to speak and train professionals to just be better people."
Hall revealed that during his time in the NFL, the organization taught him "how to leverage [his] platform for something greater than [himself]," turning to motivational speaking and community empowerment. The former NFL player regularly speaks in cities like Las Vegas with a room full of professionals.
"I'm the middle man. I'm the connector. I introduce privilege to poverty. I get people to serve that have more to give than most. What you have can either be taken away, or given away. It's much better to give than to have something taken from you. Purpose is service."
And that service continues to flow into his community.  Hall started the Driven Foundation back in 2008 with his former Ohio State teammate, Antonio Smith, to provide families with basic needs to combat poverty and promote independence.
Over the last 12 years, Hall and Smith have distributed over 1.25 million pounds of free food to over 9,000 Ohio families. They have also created their own leadership and character building curriculum, called Youth Leadership, which is another component to the Driven Foundation. The curriculum is tailored to students in 5th-12th grade, where both Hall and Smith work with over 30 middle-schools and high-schools throughout Ohio.
"Each year we also distribute over 500 backpacks filled with school supplies, while donating 100 winter coats to students in need. Whatever we didn't have as kids, we do our best to lighten that load for families in Ohio."
Hall's favorite topics as part of the Youth Leadership curriculum are those that involve "improving your attitude so that you feel like a winner every day" and "how to respond maturely when things don't go your way."
"…these are lessons that they can not only use to help them academically but will help them for the rest of their lives. Having former NFL players and local executives take on the roles as 'coaches' for these students is huge. Not only are they getting the information, but they are hearing from people that have done or are doing what their dreams are."
To Hall's point, individuals must be trained on how to respond to different situations, specifically when it comes to responding to challenges that aren't always expected.
"For perspective there are 1.5 million nonprofit organizations in the United States and 40,521 nonprofits in just Ohio! The organizations doing the good in communities and for humanity are all competing against one another. However, Hall's belief is that "…giving to others is how you get ahead. It's also how you give people opportunities for them to get back on their feet."
The Benefits Of Staff Training And Development In Geriatric Care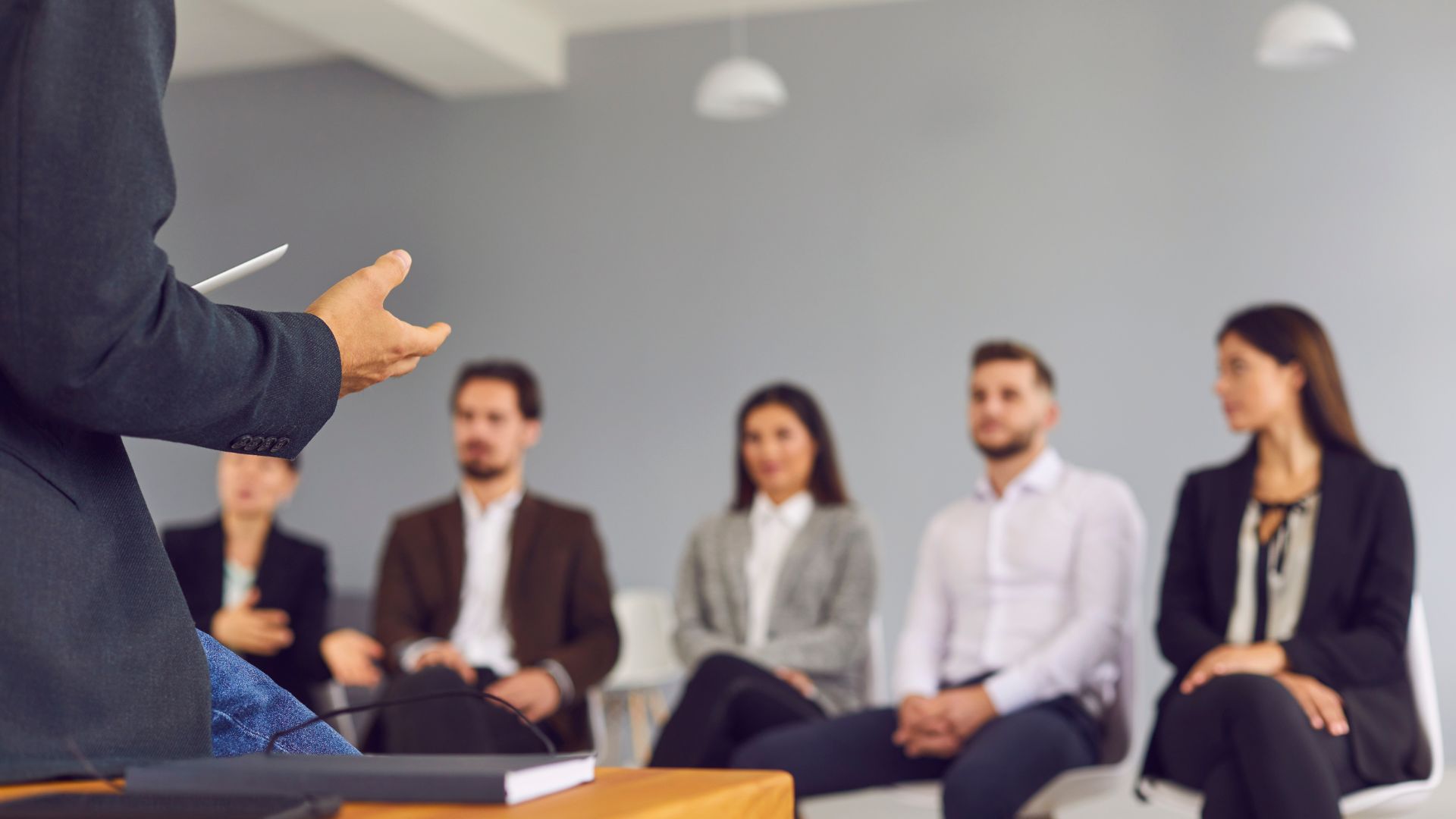 Staff training and development are critical in the senior care industry to ensure high-quality care for elderly patients. As the population ages, the demand for senior care is increasing, and the quality of care provided by staff can significantly affect patients' physical and mental health. Therefore, business owners must invest in staff training and development to ensure optimal patient care and achieve business success. Lisa Winters, New York City, explores the benefits of staff training and development in geriatric care.
Enhance Patient Care
The primary focus of senior care is to provide quality care to elderly patients, and staff training and development contribute to this aspect significantly.
Properly trained staff understand the unique needs of elderly patients, such as medication management, mobility assistance, and specialized therapy. Training ensures staff knows the latest techniques and best practices for geriatric patients.
Staff development also helps employees recognize factors that affect an elder's physical and mental health, enabling them to provide personalized care.
Better Healthcare Outcomes
Proper staff training and development can lead to better healthcare outcomes for seniors. Employees who understand managing chronic health conditions can provide better care and help prevent complications.
Additionally, staff who are trained in fall prevention can reduce the number of falls that occur in the facility, leading to reduced hospitalizations and improved resident health.
Improve Staff Productivity
Training and development allow employees to learn new and refine old skills, making them more productive in their work. Regular training sessions help employees stay updated with new tools or procedures that could help them perform their job more effectively.
Increased productivity eventually translates into better patient care, reduced employee turnover, and improved business operations.
Retain Employees
Staff development programs give employees a sense of career development, vital to retention. Opportunities to advance and broaden their skills through training can motivate employees to stay within the company.
Employers can benefit from reduced staff turnover, improved productivity, and a stable workforce.
Increased Staff Confidence
Training and development can increase employee confidence by providing new skills and knowledge to perform their job correctly.
When properly trained, employees are more willing to take on new responsibilities and more challenging tasks, avoiding mistakes that can lead to poor patient care or safety hazards. Confidence in their abilities improves staff morale, leading to better teamwork and more effective operations.
Improved Communication
Effective communication is crucial in senior care, as employees must work together to meet the needs of residents.
Staff training and development can improve communication skills, helping staff members communicate effectively with residents, families, and coworkers. Improved communication can improve care coordination, increase resident satisfaction, and reduce misunderstandings.
Compliance With Regulations
The geriatric care industry is highly regulated to safeguard patients and the staff. Refresher training on regulatory requirements is essential to avoid violations that could harm patients and result in significant fines.
Training and development around sensitive issues such as patient confidentiality or infection control can also ensure that staff follows the established guidelines, protecting patients from harm.
Reduced Costs
Although investing in staff training and development may seem expensive, it can result in cost savings in the long run when well-trained staff is better equipped to identify potential issues before they become significant problems, reducing the need for expensive interventions.
Improved Reputation
Providing high-quality senior care requires a team of well-trained and knowledgeable staff. When staff are well-trained and developed, this can lead to an improved reputation for the organization providing the care.
Families and seniors are more likely to trust an organization that invests in its staff and provides quality care.
Conclusion
Lisa Winters, New York City, believes staff training and development are central to the success of geriatric care facilities. Investing in employee education can improve patient care and business operations, increase employee retention, higher employee morale, and adherence to regulatory compliance. Business owners should prioritize staff training and development to ensure optimal patient care and provide a supportive work environment.