Wearing Different Hats, in Different Spaces: Dr. Amany Sabbagh Sets the Example for a Positive Work Balance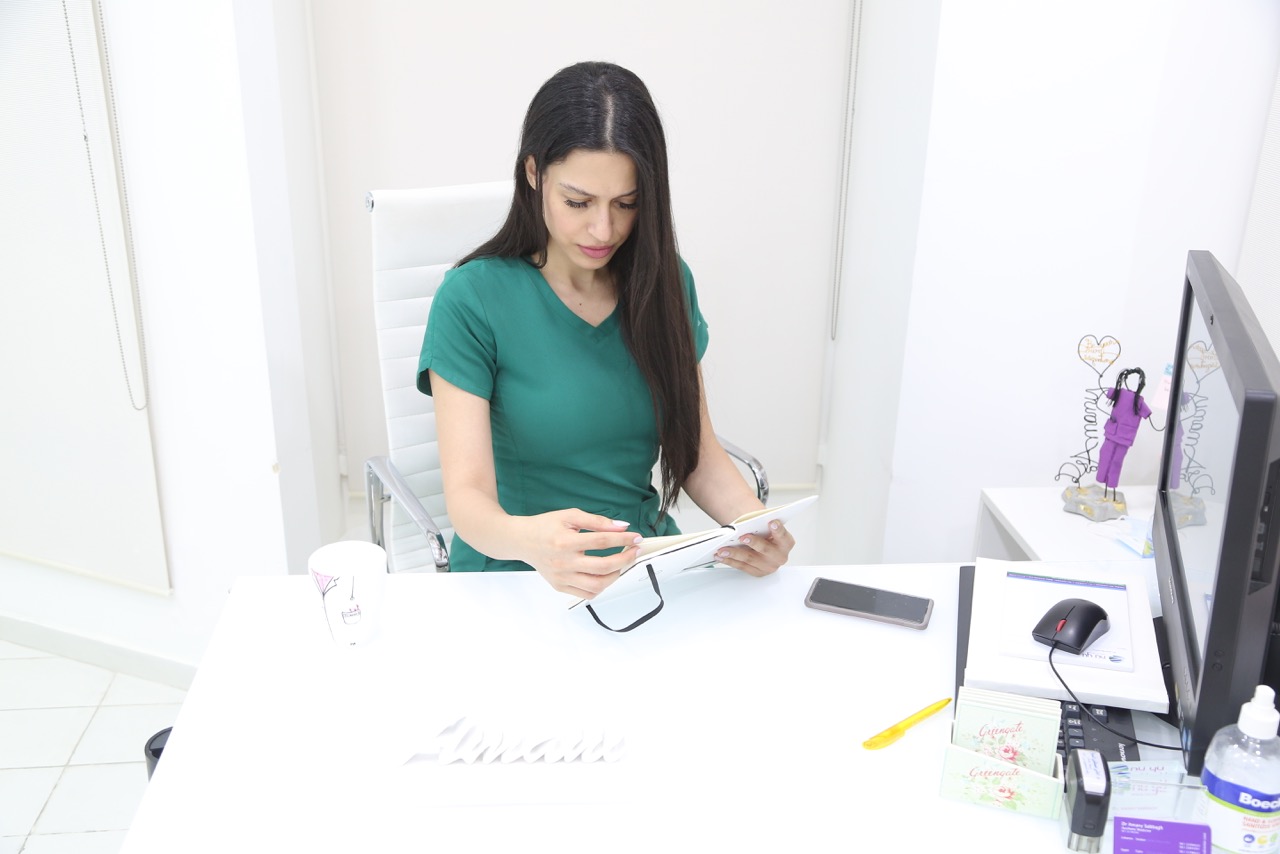 Everything Dr. Amany Sabbagh does, she does with compassion, balance, and intention. As one of the top aesthetic physicians in Lebanon, with almost a decade of experience, Dr. Sabbagh is very well researched in her field, and careful about the information she shares and the products she uses. Nine years ago, Dr. Sabbagh began her training with Dr. Nada Soueidan, a leading pioneer in cosmetic dermatology. She has since become an attending aesthetic physician and active partner at Dr. Soueidan's clinic NuYu MediSpa in Beirut. In her day-to-day life, she operates as an expert in two spheres: inside the clinic and outside the clinic, primarily on social media. In these two spaces she performs different, but equally critical services for her clients and followers.
In the clinic, Dr. Sabbagh is responsible for making sure that her clients receive high-quality, personalized care when they are in her hands. The entire process of treatment at NuYu revolves around the client's unique needs, health concerns, or goals. Dr. Sabbagh is the first to speak with the clients and carefully get to know their specific case. When she isn't helping her clients achieve their goals herself, she delegates to the highly skilled team of specialists at the clinic. She is also a manager, in the sense that she must ensure that she sends the clients to the right specialist in the areas of aesthetic medicine, nutrition, and dermatology, among others. In this way, she is able to be active in ensuring a high-quality experience for her clients, from the moment they walk through the door.
Outside of the office, Dr. Sabbagh is also striving for a high-quality experience-on social media. She has amassed over 15,000 followers on Instagram and Facebook. As they say, with great power comes great responsibility. Her thousands of followers rely on her informative and uplifting posts. Just like her position at NuYu, she wears multiple hats in order to be the best source for her followers. As a physician, she is committed to providing the most up-to-date, science-based information, and, as a person, she understands the importance of self-care and the power of seeing positive messages on social media. From beauty and nutrition tips, to the latest in cosmetic products, Dr. Sabbagh ensures that all the posts she creates and puts into the world are well-informed and compassionate.
One of her recent initiatives is hosting conversations with other beauty experts, dermatologists, and plastic surgeons in Lebanon. These weekly discussions are a means to expand the knowledge base available online and provide different perspectives on issues in the field. Most importantly, these conversations are educational and provide Dr. Sabbagh's followers, and anyone else who tunes in, the opportunity to learn from highly qualified experts in a variety of related disciplines. So far, Dr. Sabbagh and her guests have covered anti-aging, surgeries, beauty tips, and other procedures. Much like she does at NuYu, Dr. Sabbagh delegates her social media presence to other experts when it's beneficial to her trusted followers.
Like all physicians, Dr. Sabbagh balances her practice and her life between human connection and scientific procedures. In all aspects of her career, she promotes reliable sources of knowledge, scientific research, and expertise. However, she is also a champion of positive energy and building up self-confidence. Her infectious smile and patient voice make her approachable on both an Instagram feed and in an intimate office setting. In these ways, Dr. Sabbagh has established herself as a leading name in her field, and not only a source of knowledge, but also a positive influence for those who work with her or follow her online.
Change Your Life Spells – Life Changing Spells That Work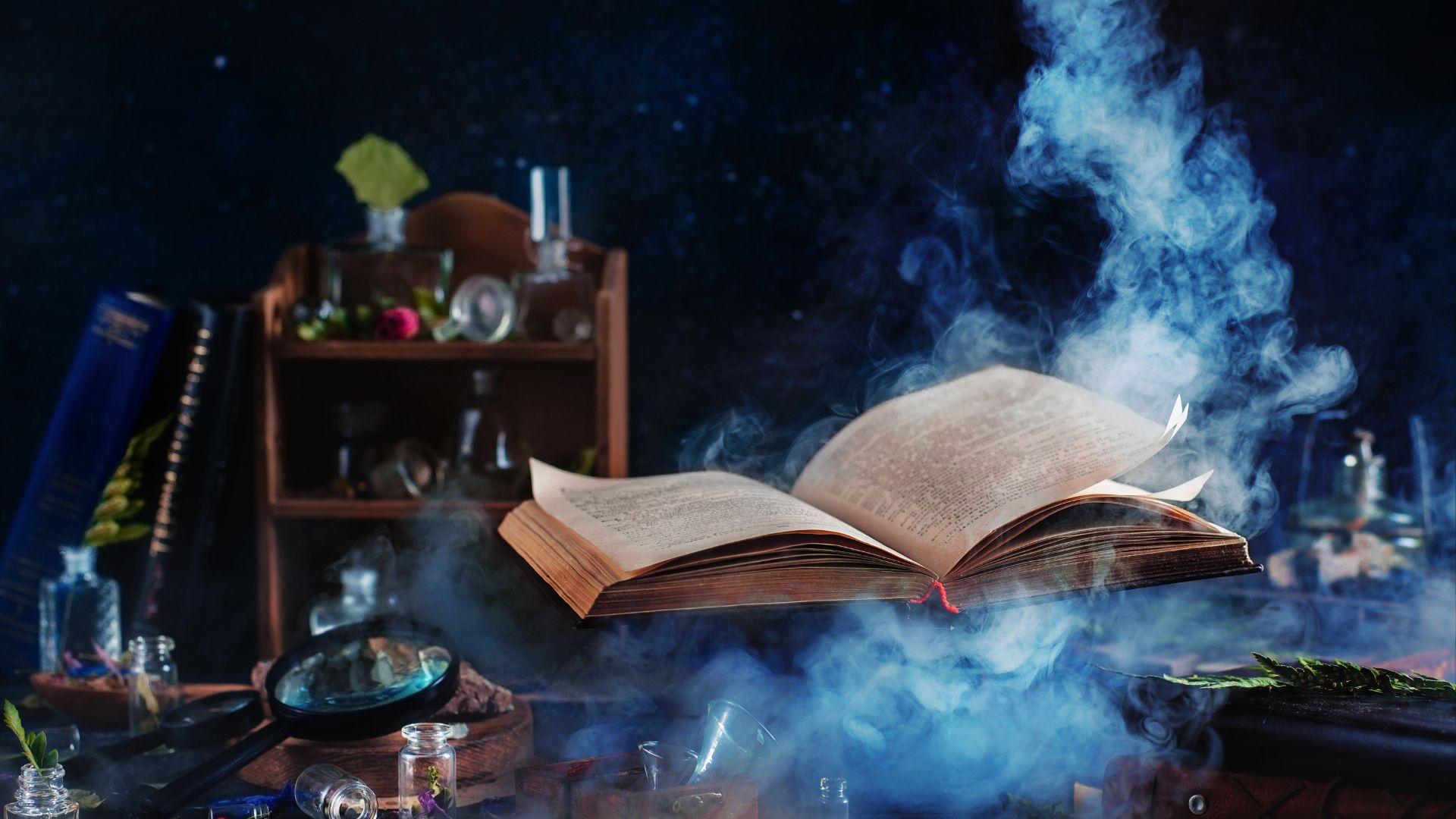 If you are looking to enhance your life through the art of spell casting, then there is a correct way to do it. Casting a spell yourself can work, however the majority of the time people do not get results. The best way to go is to have a professional coven perform the casting to ensure the best results. When you have a group of experienced witches and warlocks casting a spell on your behalf, the results tend to be strong because everyone is putting their energy into the universe with intentions to produce a specific outcome. This outcome can be a variety of different things such as bringing two people back together again, increasing finances, bring luck and positive energy into your life and protect you from negative energy.
Changing your life in 2023 can begin with having a professional spell cast to bring the change you desire to fruition. Who is the best spell caster to perform a life changing spell? Warlockmagicspells.com has a coven of 18 experienced members that assist in the casting of every spell. Some spells take a few nights to cast. How long does it take to get results from a spell? The time frame varies from person to person but this specific coven says that it takes 3 days to 90 days to get results. What happens if you are unhappy with the results after 90 days? They offer a promise guarantee that if you are unhappy with the results of your spell after 90 days then they will recast it and add extra energy into your spell work to make it stronger. 
Case Results
We tested the results of the spells cast by the members of warlock magic spells. The first person we interviewed told us about her story. "My fiancé of 5 years reconnected with his ex-girlfriend from high school after running into her at his work. They had an affair for a short period of time before he told me that his feelings were changing. He said that he still loved her and needed to see where this goes. I was devastated because we were planning a wedding and he just gave up! We didn't have any major problems prior to him running into his ex and she just ruined everything! I reached out to Daniel from warlock magic spells and had a return and bind spell cast. He told me that it would speed up their relationship where it would fizzle out fast and the problems that they had in the past that broke them up would resurface. Well…a month later I got a text from my boyfriend telling me everything that I wanted to hear. He said that he made the biggest mistake of his life and wanted to work things out with me. He said that he will never have wondering eyes again and will do anything to make our relationship work. He literally begged for my forgiveness! I was relieved. We had a lot of work to do on building trust again but we got through it and came out on top! We are back on track to get married and after couples counseling, we were able to sort out some trust issues. I know it was because of the spell that I was able to get him back so fast. I think if I didn't have this spell cast it could have taken years before they broke up and then I probably would've moved on. I'm grateful that I stumbled across an article about spell casting because it changed my life and the outcome of my relationship!"
Another person we interviewed that had a life changing spell cast was one who had financial issues. He was on the brink of financial ruin when he decided to do a lottery spell. "I lost my job as the VP of a logistics company. Due to covid, our business went down significantly. I had a lot of savings, but it got depleted over time. Since the logistics industry was hit hard with the pandemic, I had a hard time finding work. 6 months later I started to fall behind on my mortgage. I took a gamble on a scratch off lottery spell. I didn't have a lot of money to spend on spell casting but my cousin won a lot of money shortly after he had a money spell cast so I figured I would try it. I had warlock magic spells cast a lottery spell directed towards scratch off lottery games. I hit a first place prize of $10,000 shorty after that! It definitely helped me pay some bills and get back on my feet until I found another job."
The conclusion we have drawn is that change your life spells do work!