Wearing Different Hats, in Different Spaces: Dr. Amany Sabbagh Sets the Example for a Positive Work Balance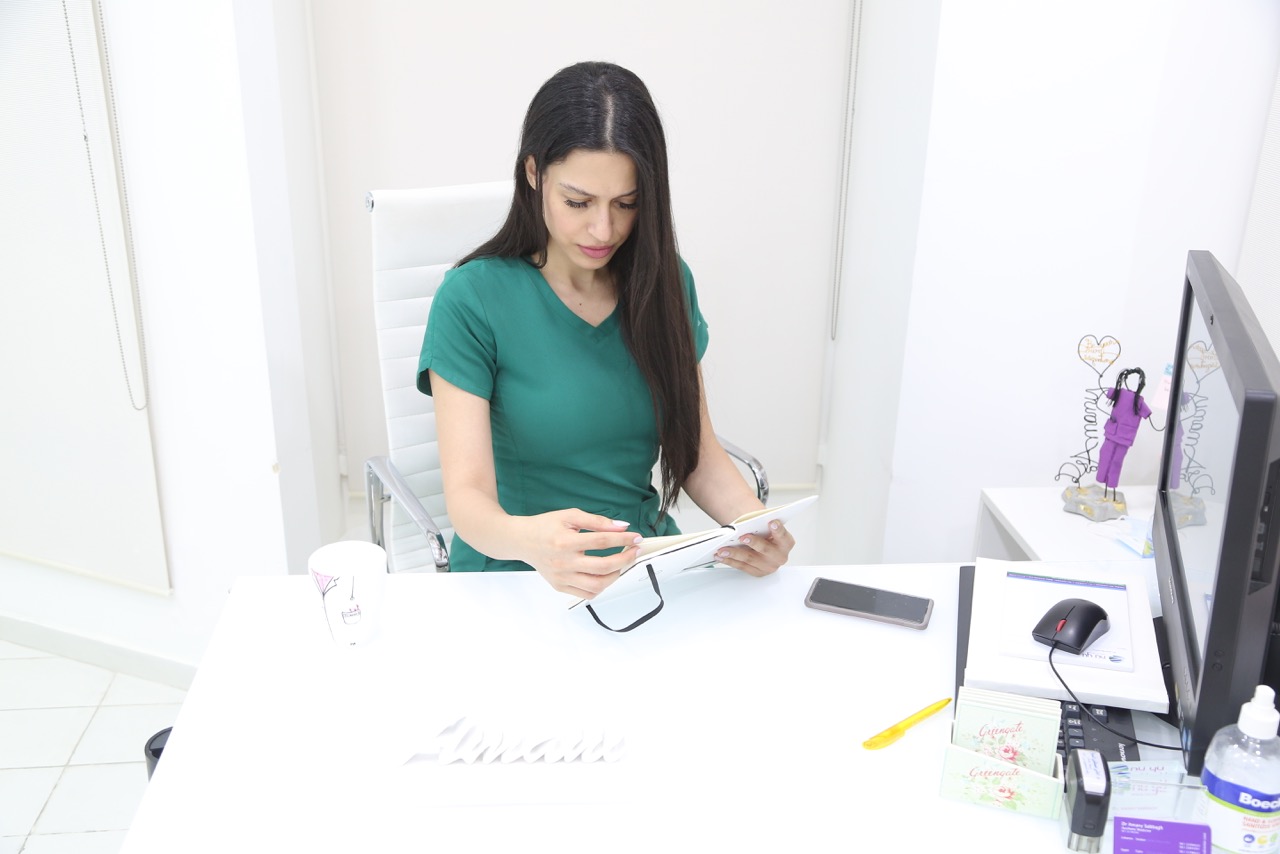 Everything Dr. Amany Sabbagh does, she does with compassion, balance, and intention. As one of the top aesthetic physicians in Lebanon, with almost a decade of experience, Dr. Sabbagh is very well researched in her field, and careful about the information she shares and the products she uses. Nine years ago, Dr. Sabbagh began her training with Dr. Nada Soueidan, a leading pioneer in cosmetic dermatology. She has since become an attending aesthetic physician and active partner at Dr. Soueidan's clinic NuYu MediSpa in Beirut. In her day-to-day life, she operates as an expert in two spheres: inside the clinic and outside the clinic, primarily on social media. In these two spaces she performs different, but equally critical services for her clients and followers.
In the clinic, Dr. Sabbagh is responsible for making sure that her clients receive high-quality, personalized care when they are in her hands. The entire process of treatment at NuYu revolves around the client's unique needs, health concerns, or goals. Dr. Sabbagh is the first to speak with the clients and carefully get to know their specific case. When she isn't helping her clients achieve their goals herself, she delegates to the highly skilled team of specialists at the clinic. She is also a manager, in the sense that she must ensure that she sends the clients to the right specialist in the areas of aesthetic medicine, nutrition, and dermatology, among others. In this way, she is able to be active in ensuring a high-quality experience for her clients, from the moment they walk through the door.
Outside of the office, Dr. Sabbagh is also striving for a high-quality experience-on social media. She has amassed over 15,000 followers on Instagram and Facebook. As they say, with great power comes great responsibility. Her thousands of followers rely on her informative and uplifting posts. Just like her position at NuYu, she wears multiple hats in order to be the best source for her followers. As a physician, she is committed to providing the most up-to-date, science-based information, and, as a person, she understands the importance of self-care and the power of seeing positive messages on social media. From beauty and nutrition tips, to the latest in cosmetic products, Dr. Sabbagh ensures that all the posts she creates and puts into the world are well-informed and compassionate.
One of her recent initiatives is hosting conversations with other beauty experts, dermatologists, and plastic surgeons in Lebanon. These weekly discussions are a means to expand the knowledge base available online and provide different perspectives on issues in the field. Most importantly, these conversations are educational and provide Dr. Sabbagh's followers, and anyone else who tunes in, the opportunity to learn from highly qualified experts in a variety of related disciplines. So far, Dr. Sabbagh and her guests have covered anti-aging, surgeries, beauty tips, and other procedures. Much like she does at NuYu, Dr. Sabbagh delegates her social media presence to other experts when it's beneficial to her trusted followers.
Like all physicians, Dr. Sabbagh balances her practice and her life between human connection and scientific procedures. In all aspects of her career, she promotes reliable sources of knowledge, scientific research, and expertise. However, she is also a champion of positive energy and building up self-confidence. Her infectious smile and patient voice make her approachable on both an Instagram feed and in an intimate office setting. In these ways, Dr. Sabbagh has established herself as a leading name in her field, and not only a source of knowledge, but also a positive influence for those who work with her or follow her online.
Sofia Saidi a well-rounded host of MBC turns heads with her look at Cannes 2023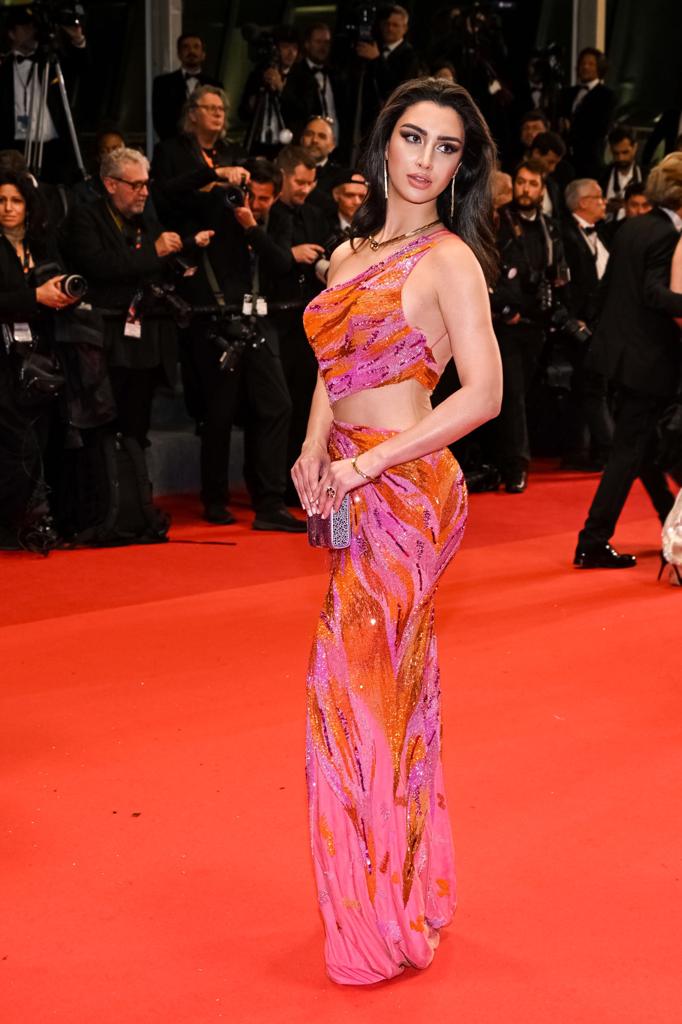 Hollywood's greatest luminaries dropped anchor at Cannes this year and all of them were clothed appealingly. Among them is Sofia Saidi, She Graced the event by being attired in a stunning gown and it was a breathtaking fashion ensemble by Gaby Charbachy, which complemented her innate and natural beauty flawlessly. In a rather stunning display of beauty and sophistication, Sofia wore the diamond emerald necklace from the eminent Indian jeweller Renu Oberoi leaving a last impression on not just everyone around her but all those seeing the live broadcast of the international film festival.
The captivating black and white gown she wore embraced Sofia's figure initiating a stunning silhouette and accentuating her lean figure with its impeccable tailoring. The decadent, vibrant shade of the gown faultlessly complemented her complexion, making her glow like the true star that she is and the masterpiece on her neck added a supplementary tinge of glamour and a fairytale-like feel to her entire getup.
The effortless, tousled hairstyle summed up a whiff of softness and feminity and added a hint of relaxed classiness to her red carpet-look, enriching her overall aura of grace and charisma.