Fun Ways to Get the Most Out of Your Salt Water Pool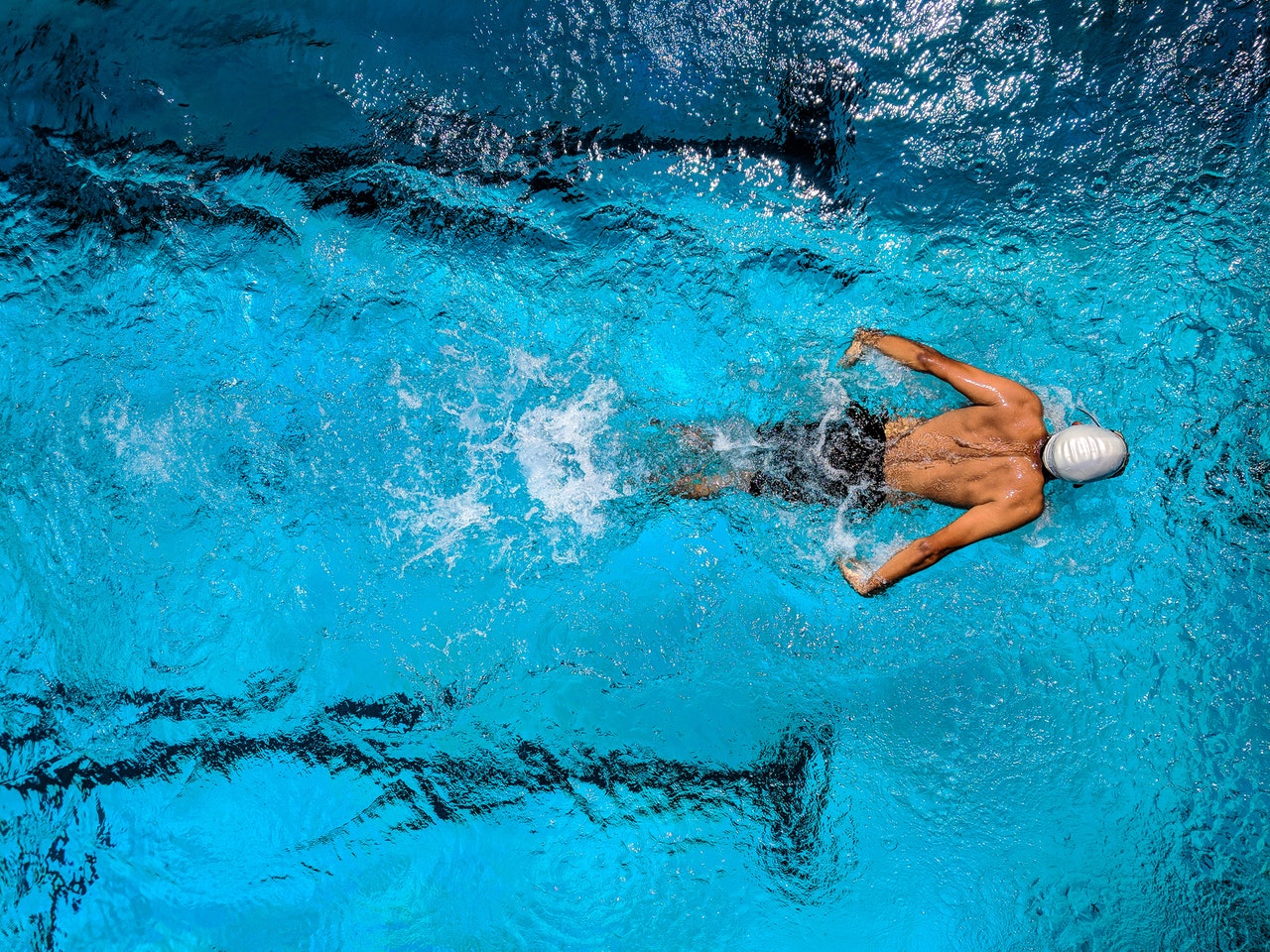 Many people have found themselves spending much more time than usual at home this year, which for pool owners, probably means more time in the pool, but fewer pool parties with friends. If you've already run through all your favorite ways to have fun in the pool, you may be searching for some inspiration to jazz up pool time for you and your family. Here are some fun ways you can get the most out of your salt water pool this summer.
Underwater Photos
Though underwater photos might seem like something that requires specialized equipment and a fancy technique, it's actually possible to take really great underwater photos yourself without spending too much money. You can buy an inexpensive disposable waterproof camera for less than $15 and snap fun and silly photos of your family from the water. Or you can invest in a waterproof case for your smartphone and take pool photos that way. Whatever method you choose, you'll have more fun than you expected setting up different shots and seeing the results.
Pool Floaties
Pool floats are not only for safety but also for fun and joy. They'll provide a colorful and cute look to any pool and will blow away your 'boring' lookalike swimming days. You can find inflatables with customized designs according to each of your family member's tastes and preferences. Imagine your swimming pool full of different shapes and sizes of floats such as hummocks, lounges, balls, tiny cup holders and many others. They can be typically of any design you think of, even with lights inside and out. Get creative and have some unique pool floaties to feel safe and joyful while swimming.
Add Lights
Though "fun in the sun" is often associated with the swimming pool, playing in the water doesn't have to be exclusively done during the day time. Adding fun lights in or around the pool can bring a whole new element to your swimming experience. Depending on the ambiance you're looking for, there are a lot of options for lighting up your pool at night. If you like firelight, you can use tiki torches or gas-fed fire bowls to add literal and figurative warmth to the outdoor space. If you want more of a party atmosphere, color-changing LEDs or light-up floating pool lights can add a fun vibe to the evening. Some lighting systems even allow you to play music through wireless speakers, which adds another fun element to your pool time. Adding lights is a great way to increase the time you can spend poolside this year.
Water Sports
For family pool time, there's nothing like a little healthy competition from water sports. From familiar favorites like volleyball, poolside basketball, and even water polo, to new favorites like water pong, floating ring toss, or diving games, there's almost no limit to the games and sports that can be played in the pool. You can buy inexpensive equipment designed specifically for use in the pool, or encourage family members to make up games of their own. Regardless of what you play, water sports will add hours of fun to your family's summer.
Heat it Up
If you live in an area where the weather isn't sunny and warm year-round, you might be frustrated by the short timeframe each year where it's warm enough to use the pool. One way you can extend the time you can spend in the pool is with a pool heater. Pool heaters can warm up water on cooler days and nights, and also extend the time in which you can use the pool to earlier in the spring and later in the fall. Pool heaters are really worth the investment if you find yourself disappointed by short swimming seasons every year.
Make Cleaning Fun
Anyone who has owned a pool knows it's not all about the fun. Pools take a lot of work to properly clean and maintain, especially chlorine pools. Since pool maintenance isn't a negotiable aspect of pool ownership, you can try making it more fun. For example, the Jet Net remote control pool skimmer makes pool cleaning fun by attaching the skimmer net to a remote controlled boat, allowing you to race around the pool while keeping it clean.
Add Variety to Your Workout
Though a backyard pool most often brings fun to mind, you can also use it for practical purposes, such as getting in your daily workout. Working out in the pool is great for a variety of reasons. You can burn more calories in less time in the water than with traditional workouts. Exercising in the pool can also mean a complete workout that includes cardio, strength, and resistance training. Training in the water is also lower impact and puts less stress on your joints. Using your salt water pool for exercise will give you a chance to shake up your workout routine while spending even more time in the pool.
Whether you're a longtime pool owner or just starting to think about putting in a salt water pool of your own, there's almost no limit to the ways you can have fun with your family in the water. Whether you decide to add a heater to extend your yearly swim season, or spruce up the pool area with lights to party the night away in your pool, finding new ways to spend more time in the water is a surefire way to get the most use out of your swimming pool investment.
Thinking of putting in a new saltwater pool or converting your existing pool to saltwater? The experts at Discount Salt Pool are your saltwater pool system experts. Discount Salt Pool is America's largest specialty provider of saltwater swimming pool equipment. Since 1997, DSP has helped hundreds of thousands of people convert their pools to salt. We offer expert advice based on decades of experience, friendly and knowledgeable customer support, and manufacturer-direct pricing on the best salt pool systems available. Order online, visit our Texas headquarters, or call us now for personalized help and recommendations on your saltwater pool needs.
Top 6 Investments for Your Child's Future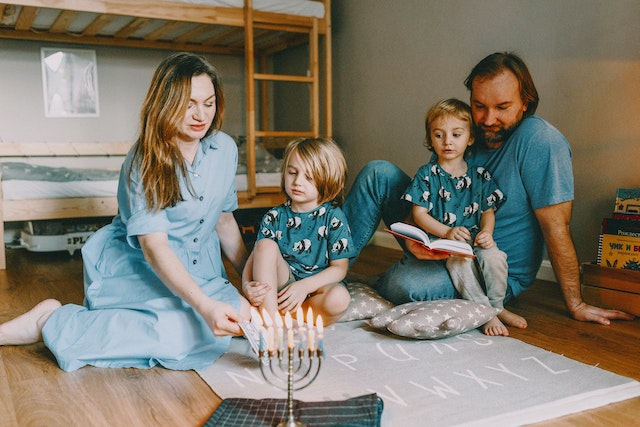 If you're looking to give your child a head start in life, there's no better way than investing in their future with some wise choices. From saving for a college education to teaching them the importance of financial literacy, there are plenty of ways to help them gain the skills they need for successful adulthood. Here are six great investments you can make now that will provide dividends in the future:
Financial Literacy 
Financial literacy is a critical skill that will remain valuable for life, and you should start teaching your child as early as possible. Not only can this help them understand basic concepts such as budgeting, saving, and responsible spending habits, but it can also increase their confidence when dealing with their finances. Encourage your children to save a portion of the money they receive, and show them how to make smart investments, such as opening up a savings account.
Positive Role Models 
The people your kids look up greatly influence their lives, especially during their formative years. That's why it's crucial to be a good role model and surround them with positive role models who embody values such as honesty, hard work, and integrity which your children can learn from or aspire to emulate. This includes friends, family members, teachers, and mentors. Exposing your children to such people can help them broaden their horizons and see the world differently.
A Good Education 
Investing in your child's educational journey from elementary school to college will open doors to careers and opportunities they may not have had before. To save your child from the debt  that comes with post-secondary education in Canada, start early and put into an RESP (Registered Education Savings Plan). This is a special type of investment account specifically designed to save for college expenses. It is essential to understand the structure and features of the plan and how it works to maximize your savings.
Quality Family Time
Set aside family time and special activities such as cooking, playing board games, or taking nature walks. This allows your children to bond with each other and explore the world around them. Investing in quality family time will provide endless opportunities for growth, learning, and development, setting your children up for a bright future. Spending time with your little ones will also create lasting memories that will stay with them forever. It will also teach them valuable skills such as communication and conflict resolution. 
Life Insurance 
Investing in life insurance ensures your child's future financial security. Not only will it protect them in case something unexpected happens, but it can also be used as an investment tool if you opt for the right policy. With the right plan, you can maximize the money your child will receive by providing them with a secure financial future should anything happen to you or your partner.
Mental Health Support 
Life isn't always easy; sometimes, your kids need extra help navigating life's journey's ups and downs. Mental health support takes many forms, from therapy sessions with psychologists or psychiatrists to mindfulness techniques like meditation. Supporting children during difficult times allows them to process emotions more effectively so they are better prepared for adulthood when life throws curveballs. With the rise of mental health issues in today's society, it is vital to invest in your child's mental health and ensure they have the right support system.
These are just a few top investments you can make for your child's future. Whatever strategies you choose, remember that each has its benefits, from immediate gratification to long-term financial security. Investing in your child's future will give them the skills and resources they need to live a successful, fulfilling life.