Gambling News From "Down Under"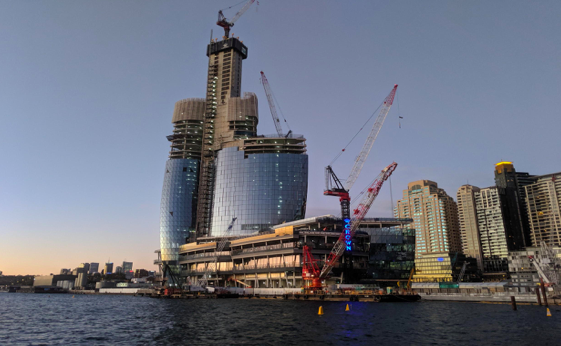 The increase in money gambling in Australia has caused the country's Government to block illegal operators and suspect offshore gambling sites. Why? Because players seem to spend up to $400 million every year on these sites and they rarely manage to recoup their winnings.The new laws against illegal offshore casinos are a good step for keeping players better protected against the unscrupulous operators while protecting the country against fraud and lost tax money each year. Sixty-five illegal companies have left the country since the Australian Communications and Media Authority started enforcing the new rules against offshore sites in 2017. Their links to organized crime and the fact that these illegal sites do not offer any of the controls used by regulated sites to protect players in Australia are enough reasons to applaud the recent legislation. We took a look at two of the major Australian gaming news that reached international headlines during the year;
Crown Casino Limited Under Investigation
The Eastern New South Wales gaming regulatory agencies are trying to find out whether the local casino operator Crown Casino Limited has desecrated the conditions of its license by selling 20% of its stakes to Melco Resorts and Entertainment Limited, its Asian business partner. The Liquor and Gaming Authority has already initiated the investigation and assigned it to former judge Patricia Bergin. Bergin's role is not easy; she will need to determine if the casino is legally allowed to hold the Barangaroo license. There have been lots of accusations brought by the media in relation to the ties between Crown Casino and organized crime groups, human and drug traffickers and money launderers. Considering the gambling risks associated with Australia in general and New South Wales in particular, the judge will also need to figure out if the licensing laws licensing regulations here are well suitable for the region.
Crown Resort casino representatives have declared they will be fully transparent during the investigation. Crown Sydney is located in the harbor area in the Barangaroo district and its building is not yet completed. Projections speak of the year 2021 as the time when the project will be fully completed. The company managing Barangaroo Casino is also known for the Crown Perth venue in Western Australia, as well as Crown Melbourne in Victoria. International players over the seas are constantly setting foot into these casinos and indulge in their favorite games of poker, roulette, blackjack, baccarat and pokies. If you have never played a game of Australian pokies before, planning a trip to Australia is a good start. You will be amazed by the wondrous gambling facilities spread all over the country accompanied by Aussies' insatiable hunger for gambling. You could plan your trip at the time of the grand opening of Crown Casino. It is worth the wait, as the venue will become the second-largest casino in the state after the Star Casino in Pyrmont, Sydney. It will count no less than 350 glamorous hotel rooms spread across 75 floors.
Trbojevic Bros Sign Huge Contract With Manly Sea Eagles
The Trbojevic brothers have signed an incredible 6-year contract with Manly Sea Eagles, prolonging their much-anticipated stay with the team. They didn't seem impressed by the multimillion-dollar deals that rival NRL clubs introduced them to and decided to stick to the northern beaches until 2027. Coach Des Hasler wasn't shy about speaking frankly about Tom and Jake, calling them "real pain in the arse" but openly admitting their talent and calling them "great people".
The two brothers played 208 matches for the Sea Eagles. The team was ranked 6th on the 2019 NRL ladder with 14 wins throughout the year. The two were honest to admit they never seriously planned on going to another team. Looks like Canterbury suffered a big hit as the club had a $10 million deal on the table for the two, for a four-year contract. Loyalty is a big thing when it comes to sports in Australia and the Many Sea Eagles fans will definitely appreciate the two brothers' decision and show them lots of love on the field.
What's the Future For Australian Punters?
The Australian government has a difficult task ahead. On one hand they must take legal measures to control the gambling industry. On the other hand, they must find a way to meet the Aussie's love for gambling. There's no need denying it, Aussies love gambling. Call it a tradition, a symbol of the rebellious spirit of the people here or a burning passion but facts remain, punters "Down Under" love their wagers and they don't miss a chance to gamble.
Samuel Leeds Buys Shares In Property Tribes; Says He Wants To Make It Better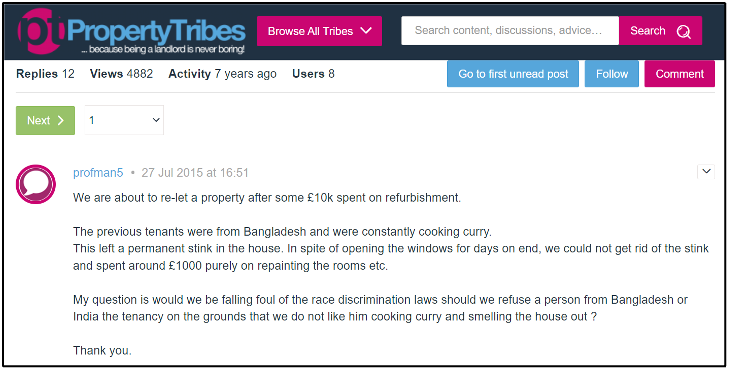 People in UK property circles may be familiar with the very public dispute between former MTV presenter, property investor, and community manager of the company Property Tribes, Vanessa Warwick, & property investment trainer and owner of the company 'Property Investors', Samuel Leeds; as Leeds has accused Warwick of assisting with racism and discrimination against ethnic minority tenants. In recent news, Samuel Leeds was reported to have bought a 35% share of the company Property Tribes, making him officially now a person of significant control at Property Tribes.
Warwick established Property Tribes to accumulate wisdom from various property owners and landlords to create a place of guidance for people in the industry to do business better. According to the company,
"We wanted to create a free use, safe, and agenda-free place for landlords to get information from a "hive mind", not a singularity, so that they could learn and grow their property business."

However, in one of his recent videos, Samuel Leeds pointed out blatant support of racism in some of the advice coming from Warwick herself. As one of the landlords asks on the forum – if they would be implicated by the race discrimination laws in the UK for refusing tenancy to Bangladeshi families as the landlord is not fond of the smell of their staple food, curry; Vanessa Warwick herself is seen advising against mentioning the reason for said refusal, thus averting the legal repercussions altogether.
In the video, Leeds points out several more situations where Warwick has behaved in a racist manner. In fact, she has become a new advisor on the panel of the UK's Property Redress Scheme and has been under criticism in their forum as well for supporting discrimination against ethnic minorities.
Warwick also expressed strong disapproval of Leeds as a property trainer citing the reason that his students came from the "vulnerable" demographic. Leeds called out the racist mindset in this reasoning, as in reality, his students predominantly come from ethnic minorities and don't fall in the "vulnerable" category. He began drawing attention to the issue over his YouTube channel and his website, and ended up facing severe disparagement from Warwick and her followers. Leeds finally sued Warwick for defamation and she brought a counter lawsuit for six-figure damages.
In an attempt to put an end to the battle once and for all, Samuel Leeds reports to have bought a share, 35% to be exact, of the company, Property Tribes. Even though he is only a minority shareholder and will have limited control, Leeds believes he can make a difference in "cleaning up the company" and reduce racism in the forum.
He jokingly adds,
"Because they trolled me, I wanted to at least get paid… Like Michael Jackson did to Eminem."
Leeds pledges that any money he makes off this transaction will be donated to charitable organisations that tackle racism and online bullying. In addition, Leeds will donate an extra £50,000 to organisations that fight hatred in the UK. With this move, he is determined to take a strong stand against all discriminations in the property sector or any other industry.