Gambling News From "Down Under"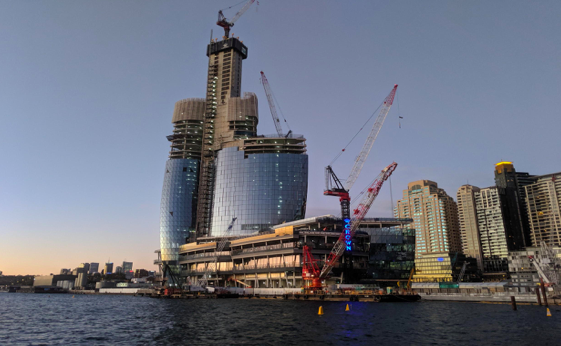 The increase in money gambling in Australia has caused the country's Government to block illegal operators and suspect offshore gambling sites. Why? Because players seem to spend up to $400 million every year on these sites and they rarely manage to recoup their winnings.The new laws against illegal offshore casinos are a good step for keeping players better protected against the unscrupulous operators while protecting the country against fraud and lost tax money each year. Sixty-five illegal companies have left the country since the Australian Communications and Media Authority started enforcing the new rules against offshore sites in 2017. Their links to organized crime and the fact that these illegal sites do not offer any of the controls used by regulated sites to protect players in Australia are enough reasons to applaud the recent legislation. We took a look at two of the major Australian gaming news that reached international headlines during the year;
Crown Casino Limited Under Investigation
The Eastern New South Wales gaming regulatory agencies are trying to find out whether the local casino operator Crown Casino Limited has desecrated the conditions of its license by selling 20% of its stakes to Melco Resorts and Entertainment Limited, its Asian business partner. The Liquor and Gaming Authority has already initiated the investigation and assigned it to former judge Patricia Bergin. Bergin's role is not easy; she will need to determine if the casino is legally allowed to hold the Barangaroo license. There have been lots of accusations brought by the media in relation to the ties between Crown Casino and organized crime groups, human and drug traffickers and money launderers. Considering the gambling risks associated with Australia in general and New South Wales in particular, the judge will also need to figure out if the licensing laws licensing regulations here are well suitable for the region.
Crown Resort casino representatives have declared they will be fully transparent during the investigation. Crown Sydney is located in the harbor area in the Barangaroo district and its building is not yet completed. Projections speak of the year 2021 as the time when the project will be fully completed. The company managing Barangaroo Casino is also known for the Crown Perth venue in Western Australia, as well as Crown Melbourne in Victoria. International players over the seas are constantly setting foot into these casinos and indulge in their favorite games of poker, roulette, blackjack, baccarat and pokies. If you have never played a game of Australian pokies before, planning a trip to Australia is a good start. You will be amazed by the wondrous gambling facilities spread all over the country accompanied by Aussies' insatiable hunger for gambling. You could plan your trip at the time of the grand opening of Crown Casino. It is worth the wait, as the venue will become the second-largest casino in the state after the Star Casino in Pyrmont, Sydney. It will count no less than 350 glamorous hotel rooms spread across 75 floors.
Trbojevic Bros Sign Huge Contract With Manly Sea Eagles
The Trbojevic brothers have signed an incredible 6-year contract with Manly Sea Eagles, prolonging their much-anticipated stay with the team. They didn't seem impressed by the multimillion-dollar deals that rival NRL clubs introduced them to and decided to stick to the northern beaches until 2027. Coach Des Hasler wasn't shy about speaking frankly about Tom and Jake, calling them "real pain in the arse" but openly admitting their talent and calling them "great people".
The two brothers played 208 matches for the Sea Eagles. The team was ranked 6th on the 2019 NRL ladder with 14 wins throughout the year. The two were honest to admit they never seriously planned on going to another team. Looks like Canterbury suffered a big hit as the club had a $10 million deal on the table for the two, for a four-year contract. Loyalty is a big thing when it comes to sports in Australia and the Many Sea Eagles fans will definitely appreciate the two brothers' decision and show them lots of love on the field.
What's the Future For Australian Punters?
The Australian government has a difficult task ahead. On one hand they must take legal measures to control the gambling industry. On the other hand, they must find a way to meet the Aussie's love for gambling. There's no need denying it, Aussies love gambling. Call it a tradition, a symbol of the rebellious spirit of the people here or a burning passion but facts remain, punters "Down Under" love their wagers and they don't miss a chance to gamble.
6 Reasons to Try Cannabis Edibles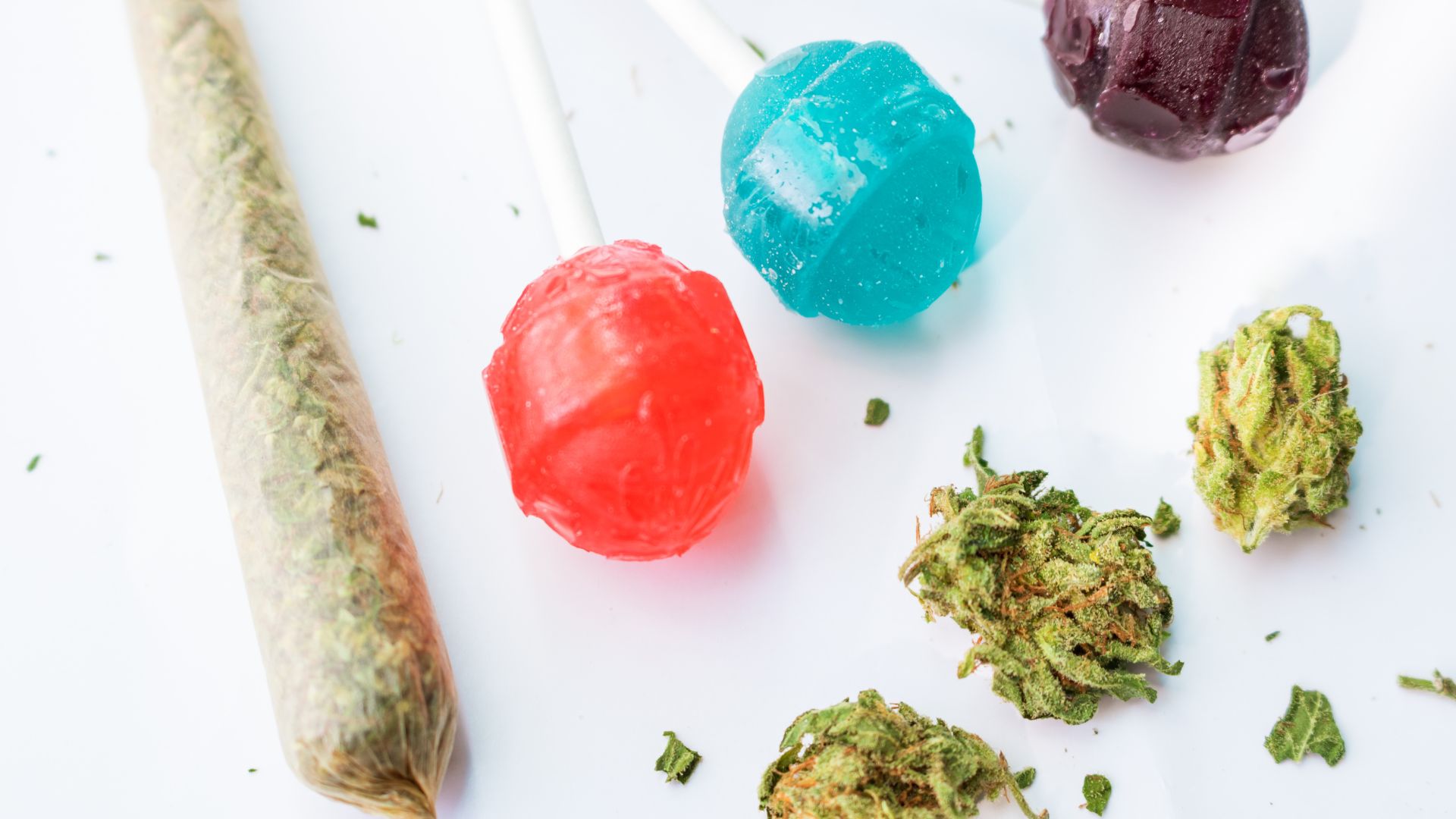 Are you looking for a reason to try cannabis edibles? If you're wondering if there are benefits to edibles that you can't get with other forms of cannabis, the answer is yes. Here are some of the best reasons to try cannabis edibles.
Some edibles are boosted
When you smoke cannabis flower, you're only getting cannabis. That's not a bad thing, but there are brands that sell edibles that have been boosted with other ingredients. For instance, you've probably seen capsules with added herbs to help you sleep – the same is true for edibles. 
One of the newer enhanced cannabis edibles are the Bits adaptogen-boosted edibles. These new cannabis edibles contain just 5mg of THC per Bit so you don't overdo anything. Each flavor is packed with a unique blend of adaptogens like ashwagandha, reishi, elderflower, lemon balm, ginseng, guarana, and rose hip.
Why adaptogens? Adaptogens have been proven to have a positive impact on the central nervous system by decreasing sensitivity to stressors. In other words, adaptogens reduce stress and anxiety and contribute to an overall sense of wellbeing. When you consume cannabis edibles boosted by adaptogens, you're going to feel more relaxed.
Edibles provide precise and consistent dosing
One of the best reasons to try edibles is for precise and consistent dosing. When edibles are made, the cannabis is thoroughly and evenly mixed in, so each serving has the intended dosage when the final product is made. In addition, premium cannabis brands like Verano lab test each batch to ensure quality and consistency with all of their products, including cannabis edibles. 
When you smoke flower, you won't always get the same amount of THC. It's nearly impossible to know how much THC or CBD you're getting from smoking flower. Even when you smoke the same strain in the same amount, the THC and other cannabinoids are distributed unevenly throughout each bud. 
If precise and consistent dosing is important to you, then edibles are going to be your favorite cannabis delivery method.
Edibles are tasty
Edibles taste good, so why not try them? It's just like eating a snack or a treat, but with a purpose. If you've avoided trying cannabis tinctures or oil because you don't like the flavor, that's understandable. Edibles are different because the taste of cannabis itself can be easily masked. 
Brands go out of their way to come up with recipes that taste good because they know some people don't like the strong flavor of cannabis. Edibles like brownies, cookies, and chocolate bars usually just taste like any other cookie, brownie, or chocolate bar. Premium cannabis brands will also use quality ingredients to produce the best cannabis-infused gummies, hard candies, and baked goods.
Edibles are easy to carry
If you want to carry your cannabis around discreetly, that's easiest with edibles. They usually come in smaller packages that you can fit into a pocket or bag, and edibles are easy to eat without anyone suspecting you're consuming cannabis.
When carrying edibles, be smart about where you bring them. Make sure you know where you can and can't have them. If you're headed to the airport of a government building, for example, you'll want to leave your edibles at home. 
The effects of edibles last for a long time
Smoking flower is great when you need relief quickly, but when you want the effects to last a long time, edibles are your best option. When you ingest cannabis, it takes longer for the effects to kick in, but those effects will last for a much longer time. You also don't need to consume as much cannabis to get these long-lasting effects.
Everyone is different, and the timing depends on a multitude of factors like our metabolism and whether you've eaten or have an empty stomach. However, in general, it takes between 30 minutes and 4 hours to start feeling the effects of edibles. From there, the effects can last a few hours or even up to twelve hours. This is why many people take edibles before going to bed – getting that full impact while they sleep makes them wake up feeling incredibly rested.
Edibles are a great alternative to smoking
Although smoking cannabis is probably the most popular consumption method, it's not for everyone. Edibles won't expose you to the potentially harmful effects of smoking. If you've been avoiding trying cannabis because you thought you had to smoke it, edibles are the perfect opportunity for you to try cannabis. 
Already familiar with edibles? Try something new
If you've been consuming cannabis edibles for a while, maybe it's time to try something new. If you've always been into baked goods, branch out and try some beverages, chocolate bars, or even an adaptogen-boosted cannabis gummy for example. There are plenty of edibles to choose from so you can be sure you'll find something new that you can enjoy.