Garrett Atkins: From a Poor Young American to a Serial Entrepreneur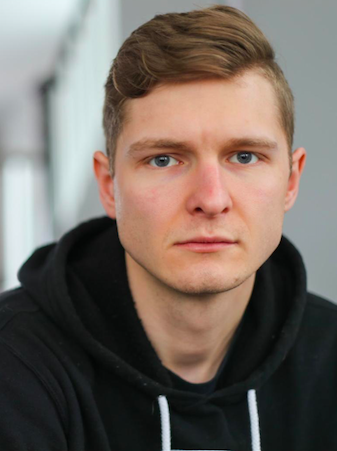 Most young Americans are broke. Recent data shows that young people between the age of 18 to 29 years old have $1 trillion in debt. The financial struggles of the modern-day young person are what leads so many to try out entrepreneurship. Millennials are venturing into business at younger ages than previous generations. 
Currently, 55.8%  of billionaires are self-made. One of the reasons these self-made entrepreneurs succeed is that they identified a market need. We had a conversation with Garrett Atkins, owner, and Founder of VIE media. He shared with us his journey from being 23 and broke to CEO at age 27 years. 
Garret Atkins Journey 
Garrett Atkins focused on online entrepreneurship and invested in it early enough. He owns VIE media, which is a company in the online/digital marketing space. Headquartered in St.Louis, Missouri, VIE Media specializes in social media marketing, web design, and development, video production, and branding. Garrett is also the founder and one of the Stakeholders of StLouisPodcast.com. StLouisPodcast.com is the only exclusive podcast recording studio in St. Louis, Missouri.
Garrett's journey began when he was 23 years old. He changed his mindset by realizing that he doesn't have to be part of the statistics. He doesn't have to be another young, broke American. "I realized that I could do anything I set my mind to so long as it does not have to do with breaking the rules of science/physics (for obvious reasons, because that is impossible)," says Garrett. Back in 2010, Garrett was working in the mortgage industry. It was around that time that he realized that building a personal brand online is going to be a big deal. That realization is what set him on the path to online entrepreneurship. 
The ambitious youth started VIE Media at age 23 years. The company began with three clients in 2016 to over 100 clients within the same year. Also, VIE media expanded its revenue from $1,850 in 2016 to over $1.25MM in revenue in 2019. Garrett's impressive leadership skills are also evident in Podcast.com. He started the second company in July 2019. At the time, StLouisPodcast.com had 0 clients. But in less than six months, the company had over 35 clients. 
Lessons on Entrepreneurship 
Garret is a man with a wealth of knowledge. When we talked to him, he said that you are likely to succeed when you stop giving a sh*t about what other people are saying, so long as you know what your end goal is and you know that you want that more than anything else. Garrett took on all the responsibilities of managing his businesses. Of course, like most start-ups, he had to invest vast sums of money and time in his company. Garrett admits that one of the biggest challenges he faced was finding a team that he could work within his ventures. Luckily, he was able to find partners who would work with him towards building a successful business. 
Garrett's success in online entrepreneurship has a lot to do with his character. This young entrepreneur is innovative, hardworking, passionately driven and wise. He discovered a need in the digital marketing space that his competitors were not utilizing. "My brand sticks out because I'm so deeply involved in the technology/digital space compared to my competitors. For example, out of all the CEO's of digital marketing agencies in St. Louis, I have the largest audience on EVERY major social platform besides TikTok and YouTube. I don't just own a social media marketing agency. I live and practice it, if you will." he says. 
Through VIE media, Garrett has managed to close deals with popular brand names such as multiple household names such as The UPS Store, Better Homes & Gardens, Metro Powered by Metro powered by T-Mobile, , and Arsenal Credit Union. Currently, this American Entrepreneur recently acquired Crowd Drivers. Crowd Drivers is a marketing agency that has been performing well in the market. On 6th May 2020, Garrett not only acquired Crowd Drivers, but also expanded his team with 10 more talented employees. 
 It is impressive that in just four short years, Garret has scaled the heights and become a famous public speaker, content creator, and serial entrepreneur. He was a keynote speaker at the Live2Lead event in St. Louis, Missouri, in October of 2019. Moreover, he continues to inspire and share knowledge through his social media platforms. Garrett's goal is not to be rich and powerful. Instead, his goal is to give back to the community by assisting other businesses to achieve success through digital marketing. 
You can expect to see more of Garrett in the coming months as he continues to disrupt the digital marketing space with fresh ideas. 
Hassan Chowdhury, An Innovative and Ambitious Young Entrepreneur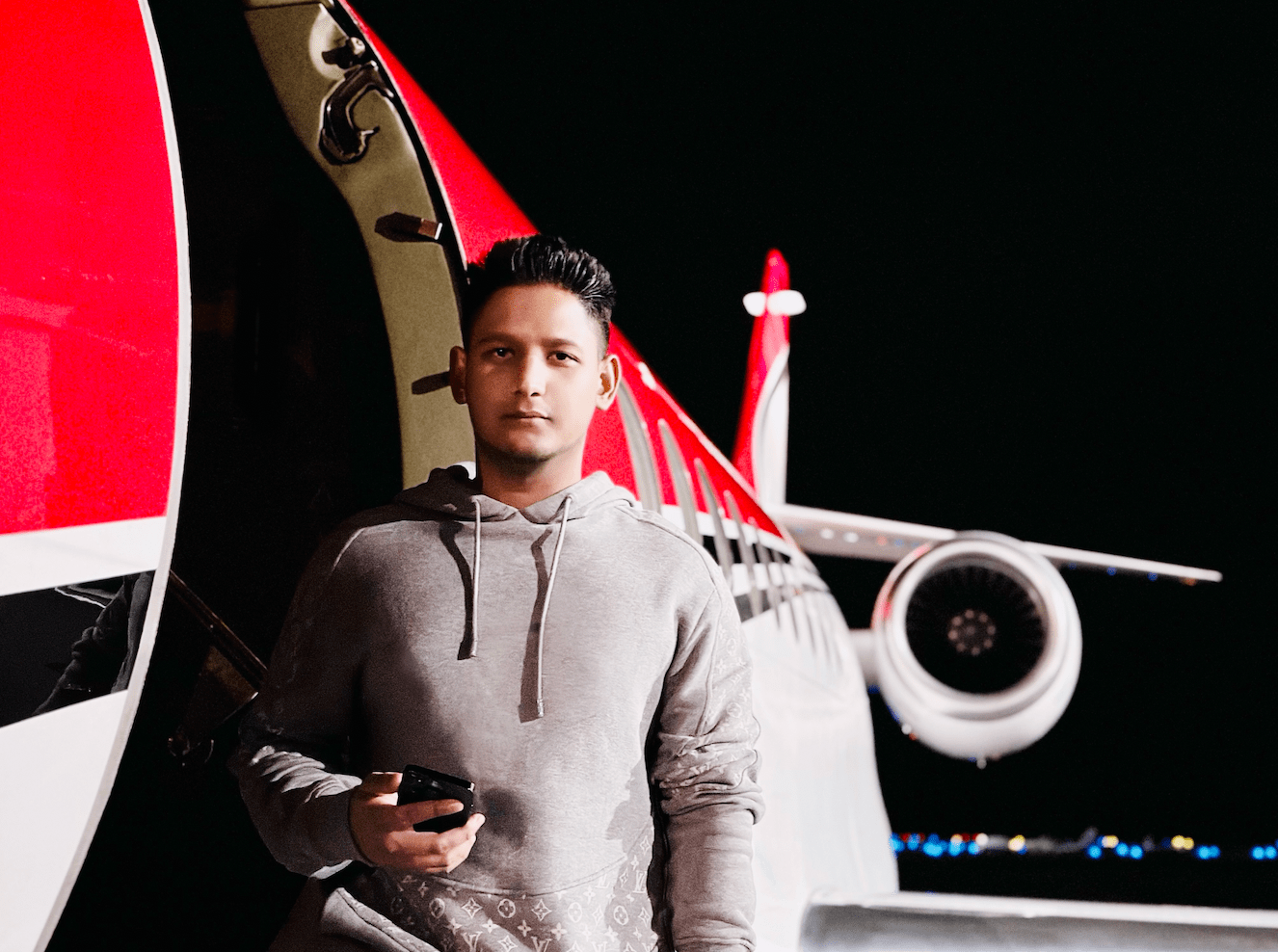 Hassan Chowdhury is already building a name for himself in the luxury hospitality and real estate industries despite being only 26 years old. He has accomplished remarkable success in a relatively short time, and as a result, he has firmly established himself as one of the most successful businesspeople in the United States.
Hassan was born in Houston, Texas, and raised there by parents who are both extremely successful businesspeople in their own right. Hassan was motivated to pursue his business dreams by watching his parents run multiple manufacturing plants for make up and make up brands for the past 45 years. This example of success was the driving force behind Hassan's decision to pursue his entrepreneurial goals. His parents taught him at an early age the values of the necessity of hard work, devotion, and ambition. They took him on travels all around the world as he became older to show him the significance of different cultures and experiences in other parts of the world. Hassan was on one of these travels when he first realized he had a deep interest in hospitality and high-end lifestyles.
He founded his own hospitality company in New York after college. He collaborates with some of the city's most well-known nightclubs to host events, including Lavo Nightclub and Fleur Room Rooftop. However, the chaos caused by the COVID-19 pandemic in the hospitality business was a direct result of this epidemic. Hassan did not throw up the towel but viewed this as an opportunity to extend his business into the luxury real estate industry. Shortly after establishing Bouge Villas, a prestigious real estate firm with headquarters in Miami, Florida, he began purchasing real estate in the area. He gave each home its one-of-a-kind design and then put them up for rent on a short-term basis.
As the constraints on COVID-19 were loosened, he saw his business go from strength to strength. After that, he broadened his real estate holdings to include homes in other cities, such as the Hamptons in New York, Fort Lauderdale Beach in Florida, Tulum in Mexico, and Cartagena in Colombia. Soon, he will also expand to Nashville, Tennessee, and Dubai, United Arab Emirates. However, Hassan didn't stop there and continued. In addition, he established his very own Private Members Club, the MetaFly Club, in collaboration with M2Jets to provide customers with access to luxury private flying and additional hospitality advantages. In the middle of 2023, it will be the first Private Jet Company to provide membership denominated in NFT.
The long hours of labor, unwavering commitment, and lofty goals that Hassan put in allowed him to achieve his goals. He has also demonstrated that it is possible to make the most of even the most challenging circumstances so long as one has the appropriate mentality and attitude. His objective is to achieve worldwide renown for providing the highest level of hospitality that is humanly possible to his customers. Hassan is optimistic about the future. He has big ambitions to continue growing Bouge Villas and MetaFly Club while preserving his status as one of the most successful business owners in the United States. Follow @hassanc.official on Instagram to keep up with Hassan's progress. His story of hard work and determination is sure to serve as inspiration to many aspiring young businesses.