Gen Z Entrepreneur Surpasses the Traditional Education System to Build His Own Empire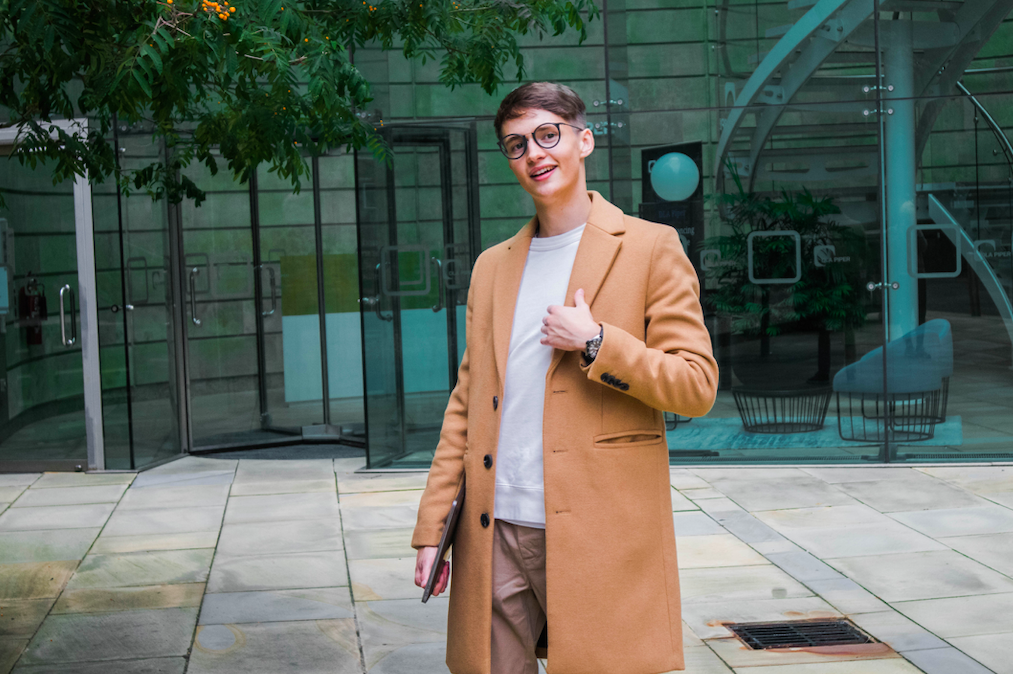 "Believe in yourself. If you've got an idea behind you and enough belief in it, you'll make it work."
Such is the advice of 18-year-old Flynn Blackie, specialist in psychological marketing and the founder of MOD Digital Limited. Starting a business fresh out of high school isn't exactly the kind of plan everybody shares: usually, people gun for an undergraduate degree before pursuing their dreams. 
But Flynn had a different outlook on how his life should go. In fact, he left school at the tender age of sixteen before starting his own business.
An Early Start in the Business
Blackie knew for quite some time that he wanted to eventually start a business of his own. 
"I was always looking at side hustles and ways to make extra money. I always felt like I was going to be successful," Blackie explained. 
But at first, like most – if not all – of us, he mapped his life out in such a way as to adhere to the traditional education system. He'd planned to get into a university, snag a degree, and then have a high-paying job. 
However, it was his initial dabbling in entrepreneurship that changed his point of view. He started off simple: buying and selling chewing gum. What he did was purchase wholesale chewing gum before selling these to the other kids in school. Soon, his small business evolved to include selling rare sneakers for a profit. 
All of this was second nature to him. He began to get the hang of how attracting customers and appealing to a certain niche works. 
"I kind of saw my potential as an entrepreneur, leading and getting clients and selling – all of these factors that you need to build up your entrepreneurship skills," he said. "These qualities were recognized within me when I took a step back to look [at myself]. It became very clear that one day, I wouldn't just work for a company – I would own it. And it turns out, my first employer was myself."
Taking That Leap of Faith
Of course, Blackie's idea of ditching the path of traditional education wasn't met with unanimous support at first. 
"I had to make my own decision before I went to [my parents] and tried to convince them," Blackie said. "It became pretty apparent that if I were to not leave right now, I'd just be leaving one year later anyway. I knew that, no matter what, this is what I wanted to do."
It wasn't about taking the easy way out for Blackie. He made the decision to abandon the traditional education system because he knew where his heart lay: in entrepreneurship. He understood early on that no matter what, he wanted to venture into this realm, and his dream would only be put on hold for as long as he stayed in school. There wasn't exactly a need to pursue a typical education in Blackie's eyes. 
That was the logic he presented to his parents. His father understood rather immediately. However, it was his mother who took some convincing. After all, this wasn't a typically 'safe' path to tread. Every entrepreneur knows all too well how risky the business is. And for someone at such a young age, Blackie had tons to lose. 
However, Blackie made it clear to his mother that he simply had to start his own business. "There were going to be bad grades, or my clients were going to have a terrible experience; it was one of the two," he said.
In 2019, Flynn Blackie decided to drop out of school. 
Thus began his endeavor into the unknown. Equipped with a dream and plenty of in-depth research, Blackie took that risk.
Starting Out with One's Priorities in Mind
When talking about his initial interest in selling gum and sneakers, Blackie compared these experiences to his current niche. "Nothing really captured me like web design. It felt fun, and it felt pretty easy to make and it came really naturally." 
It was the thrill of receiving payment for the first website he built that made him realize this was the model he wanted to base a solid portion of his business upon. Blackie and his team at MOD Digital started out selling web design services. They also branched out to dabble in social media-related projects and several other ventures. However, the team realized that all these extra services didn't actually bring MOD Digital the results they were gunning for. They soon learned that they wanted to deliver a more results-based service. 
So, they went back to basics. Currently, MOD Digital has gone from a humble start-up to a six-figure agency that has garnered over sixty clients.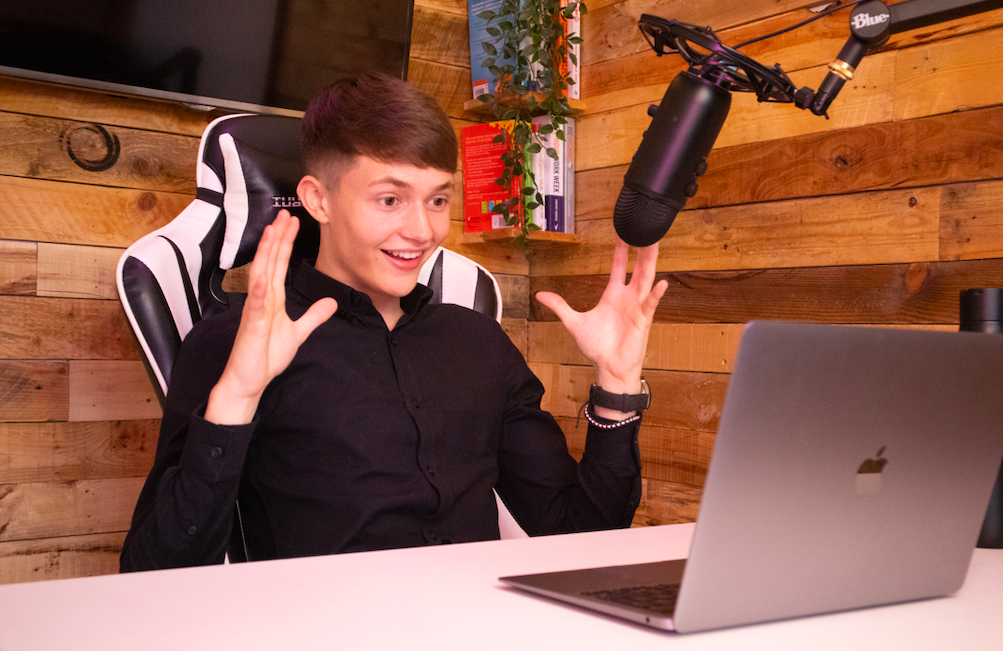 When Generation Z Delves into the Realm of Entrepreneurship 
Blackie credits a portion of MOD Digital's success to a youthful mindset. "Being my age can play as a good factor," he noted in an interview.
Any young person, particularly someone who has grown up in this current technological day and age, knows all too well the power of screentime. As an ardent lover of video games and someone who's grown up in a tech-savvy environment, Blackie's mind has become accustomed to the lingo of algorithms. 
"The second factor [that makes MOD Digital unique] would be that we've niched into a specific service. We have our core service, no matter which client we're working with. We're more specific about our system."
MOD Digital puts the value of its service before anything else. In focusing on how they can best help their clients, they put forth a more personal brand, one that markets authentically and attracts loyal clients. Blackie also acknowledged the pivotal role psychology plays in their marketing process. MOD Digital uses subliminal forms of psychological triggers. 
Pushing Past Doubt and Breaking Barriers 
Despite Blackie's current success, he's no stranger to backlash. Some people assumed that being young equates to inexperience. 
"There have been sales pitches where they took the meeting, but as soon as you get on [the call], they stop taking you seriously. You can hear it from their tone or the way they pay attention. You feel insulted, being on the call," Blackie recalled. 
Even communicating with a bank was tough. It was difficult to find someone who would open an account for a mere 16-year-old. However, Blackie persisted. 
Today, MOD Digital continues to grow. Even with its current celebrated success, Flynn Blackie has no intentions of getting comfortable. To young entrepreneurs looking to build their own businesses, Blackie actually cautions against taking the risk he took unless one is at a level where they can afford to do so. 
"The fundamental thing is to make sure you're actually in a position where you can leave [school]. Work tirelessly to get to that point. And when you're there, that's when it's time to go. You can't leave because you 'want' to do something, leave because you are doing it, and doing it well."
Flynn Blackie has certainly walked the path less traveled. His story marks as a calling to other young entrepreneurs: be smart, but don't be afraid to take calculated risks.
Vanex Group's Superior Exchange Rates Surpass Traditional Banks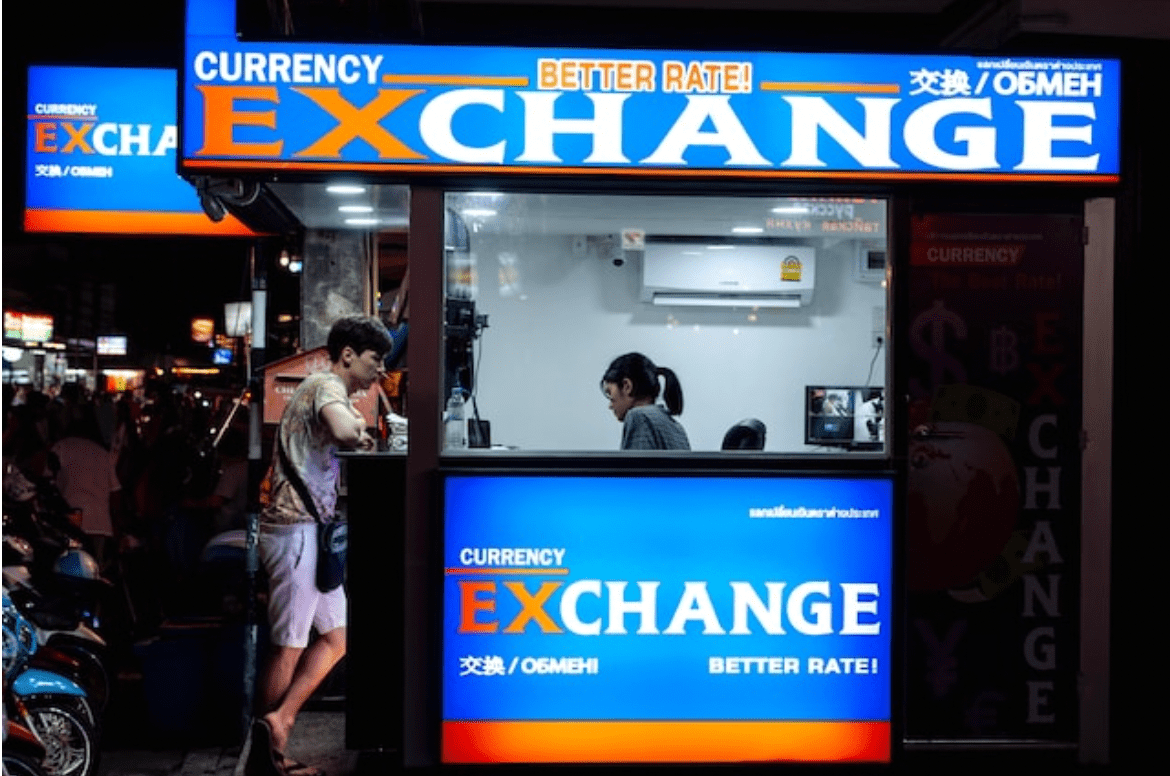 Acquiring the highest possible rates for foreign exchange is a top priority for both people and organizations. Traditional banks are no longer the only choice for currency conversion as the financial landscape changes. Enter Vanex Group, a pioneer in the money service sector that offers exchange rates that surpass traditional banks and many services that have revolutionized the industry.
Vanex Group has quickly become the go-to option for individuals looking for the best exchange rates thanks to its track record and dedication to customer satisfaction. Vanex Group, Western Canada's top private foreign exchange firm, has challenged the status quo by providing better ways to exchange currencies than the conventional banking route.
Traditional banks sometimes burden customers with unfavorable rates and hidden fees, but Vanex Group stands out for its dedication to openness. Every financial transaction is a step toward maximizing value thanks to the company's favorable and competitive exchange rates, well-known for saving clients thousands of dollars annually. Individuals and companies may feel secure knowing their hard-earned money is being exchanged at rates that put their financial well-being first by choosing Vanex Group.
The proficiency of Vanex Group in the foreign exchange market is the foundation for its commitment to offering better rates. The organization navigates the complexities of conversion rates to give customers a clear advantage. It is supported by a team of financial specialists with an in-depth understanding of international currencies. By ensuring that currency swaps are carried out at the most advantageous times, this economic prowess translates into real advantages for clients, further increasing the value of their transactions.
The variety of services offered by Vanex Group offers unmatched ease and competitive exchange rates. The organization makes it easy for people and businesses to conduct worldwide commerce by emphasizing rapid, secure, and safe money transfers. Vanex Group's customer-centric strategy guarantees that the procedure is quick, dependable, and stress-free, whether shipping money across continents or enabling currency transactions related to travel.
Vanex Group's dedication to innovation is another noteworthy aspect of its products and services. The company's user-friendly mobile application and internet platform give customers the power to track real-time pricing and start transactions whenever convenient. The way currency exchange is done has been revolutionized by this technological integration, which saves time and encourages a more knowledgeable and empowered clientele.
The commitment of Vanex Group to offering lower prices extends beyond specific customers. The organization advances its competitive advantages to corporate partners looking to maximize their international trade initiatives with wholesale currency solutions designed for businesses. Vanex Group helps to improve profit margins and facilitate strategic expansion by enabling firms to buy or sell significant volumes of foreign currency at wholesale prices.
In conclusion, Vanex Group's innovative strategy for offering exchange rates surpassing conventional banks is a game-changer for both consumers and companies. The business provides a more beneficial route for currency exchange by adhering to transparency standards, having a thorough understanding of finance, and using cutting-edge technology, ensuring each transaction is a step toward financial empowerment and success. Vanex Group is a leader in the field of foreign exchange for individuals looking to get the most out of their currency exchanges and optimize value.