Georgetown Funding Won't Help You Get Out Of Credit Card Debt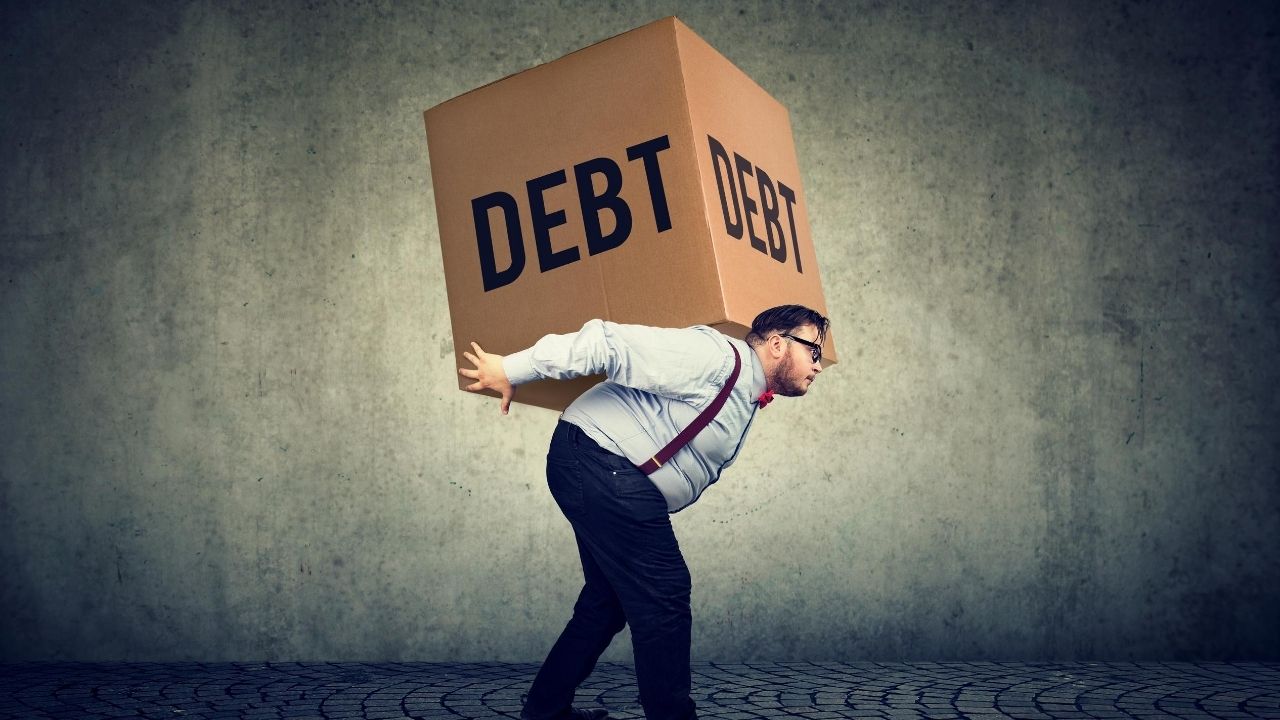 Why Is Georgetown Funding Being Called A Debt Consolidation Scam?
Georgetown Funding personal finance and debt consolidation appear to be a long running bait and switch scam. They are offering consumers a low interest rate of 3.1% APR but then switching them to a more expensive debt relief program.
A Review of Georgetown Funding by Best 2020 Reviews shows that this organization, with over 75 web sites, has been flooding the market with debt consolidation and credit card relief offers. The problem is that the terms and conditions are at the very least confusing, and possibly even suspect.
The interest rates are so low that you would have to have near-perfect credit to be approved for one of their offers. Best 2020 Reviews believes Georgetown Funding Is Not Legit, They are also following companies like Credit 9, Titan Consulting Group and others.
On average, credit card debt in the U.S. is more than $8,000 per person. And keep in mind, that this is only an average estimation. Many people owe a lot more.
Considering the American lifestyle – one that is riddled with various forms of debts, such as student loans, auto loans, and mortgages, this debt  ends up to be a tricky burden for many.,
However, with some motivation and following the right strategy, you can get rid of credit card debt. Here are those tips.
1. Collect All Your Information
There are various methods available to escape credit card debt. In case you have more than one credit card, for starters, arrange your finances and in the future avoid taking out a loan.
Gather each card's details and add it to a spreadsheet by noting down interest rates, due dates, credit card balances, and minimum payments.
And most important: make sure to avoid debt consolidation scams that tease you with low rates.
2. Review Spending
If you have plenty of expenses, it can be tricky to handle it all. While stuff such as utility bills, housing, food, insurance, and vehicle costs are a necessity, you can always cut on luxurious spending. Based on your debt, you can even consider moving to a cheaper apartment or purchase a more affordable car.
For utilities, reach out to your cable and internet providers and ask them if there are any deals or discounts. These permanent fixes can reduce your expenses, which can go towards your debt repayments.
Take a peek at your bank account and credit card bills and determine where it is spent. How much money is being spent on monthly subscription services, like Netflix or Amazon Prime? What about the monthly spending on restaurants? Perhaps, you eat out too frequently, which is neither good for your finances nor health.
Make sure you conduct an in-depth review. However, make sure that you can reserve some of the money for fun and creation.
Also, check your electronic, make up, and clothing expenses – perhaps you are spending too much money on these.
3. Create a Budget
After you know where your money goes, the next course of action is to create a budget. List down all the essential expenses, such as utility bills, student loans, rent, mortgage, and groceries. Now, calculate your monthly earnings. Freelancers or people who don't have a fixed income can use an average.
Next, subtract your essential expenses from your salary. The remaining amount can be used for paying your debt every month. Depending upon your preferences, you can always make room for non-essential purchases, such as entertainment, gifts, and eating out. Still, do remember that excessive spending can cause you to pay for more years than you expected.
4. Negotiate for Lower Rates
Many people are unaware that negotiations with the lender can be quite effective. Whether you are talking with a bank or a credit card company, call them and request them to reduce their interest rate. When a customer has positive financial history, authorities are likely to be flexible with them and accept their demands.
5. Don't Pay Minimum
Usually, debtors only make minimum payments, which can be around 2% of the balance from the last month. Paying only the minimum amount means that all of your payments are going to the interest payments – the principal amount remain the same. Hence, you should start paying more money, which can cut down your principal loan amount.
So, how much should you pay? Just pay more than the minimum amount, based on your salary and make sure you are consistent.
6. Find a Side Hustle
In today's world, a single stream of revenue is not enough as monthly expenses use up most of the money. If you are in a similar dilemma and want to get out of credit card debt ASAP, then find a side hustle that is ideal for you. This income can be then used for paying off your debt, which can prove to be effective in paying down the principal amount faster. So, how do create this new revenue stream? During COVID-19, many people have gone online, which means that freelancing is a good bet. You can create websites, sell products on e-commerce stores, or design logos – the possibilities are endless.
7. Work With the Avalanche Method
This method is used as an alternative to debt consolidation and to get rid of credit card debt using an interesting strategy. What you do is that you make minimum payments for all your cards. Next, you single out the card with the biggest interest rate, where you can use the extra money.
When you deal with the credit card that has the highest interest rate, it reduces your total interest payments. As soon as you pay it off, move to the card that has the second-highest interest rate. Similarly, repeat the cycle until you are debt free. According to many debtors, this method is the best one for getting rid of debt in a short period of time.
8. Utilize the Snowball Method
In case the avalanche method appears too complex, there is another strategy to get rid of your debt. In the snowball method, you list down all your debts and start repaying the smallest ones first. Here, there is no consideration of the interest rate.
This method is beneficial because it lets you achieve individual goals sooner and you feel accomplished, gaining crucial momentum.
Prioritizing the smallest card lets you experience how exciting it is to pay off a card, which then motivates you to work harder on the bigger debts.
Branden Condy Is Here to Leave a Legacy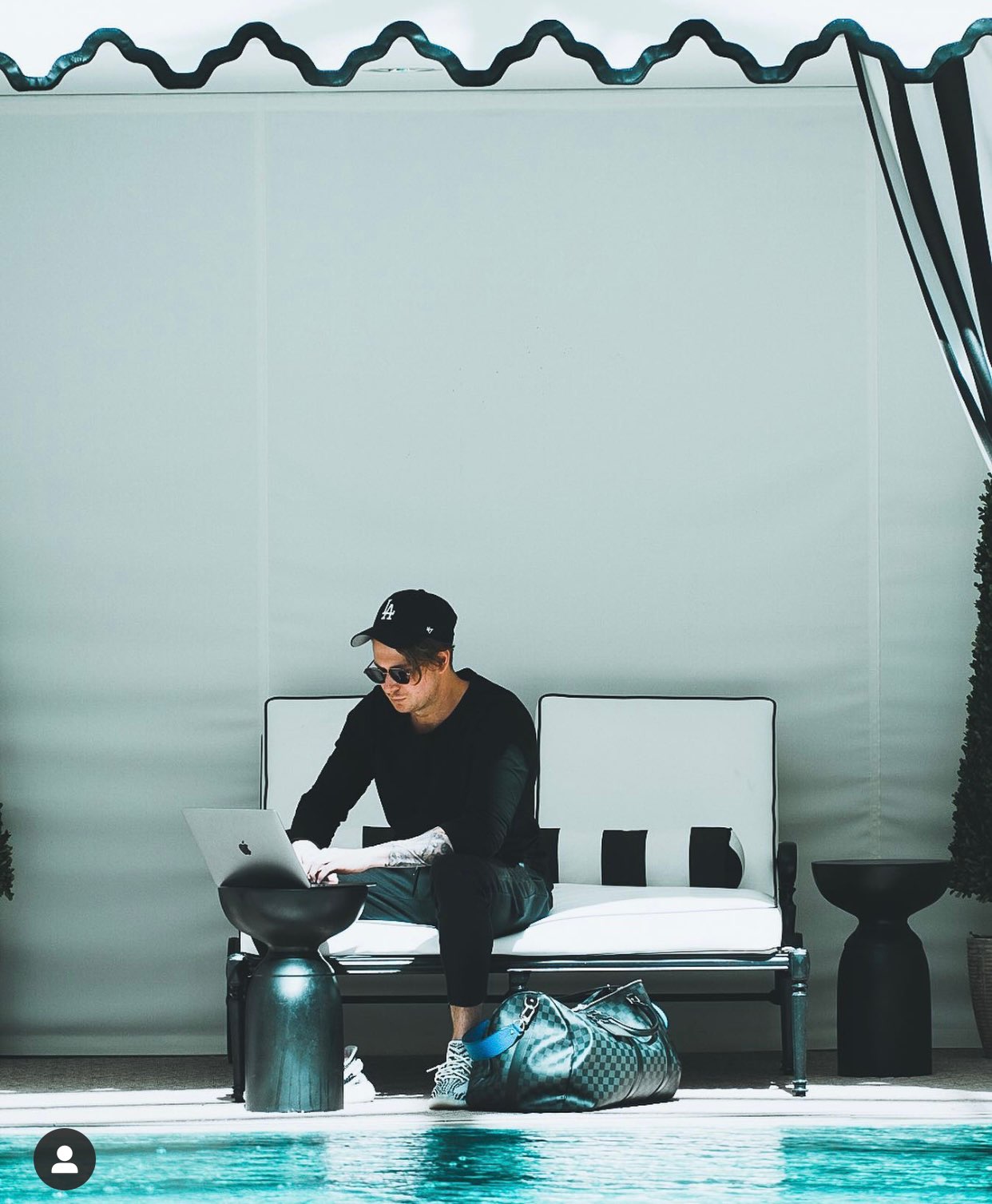 Branden Condy is a true innovator. He has made a fortune from scratch, and his influence keeps growing. Apart from amassing hundreds of thousands of loyal supporters who he is happy to mentor, the entrepreneur wants to leave a legacy that will serve as a powerful inspiration for those who choose to follow in his footsteps.
Condy's story is a classic rags-to-riches saga. He grew up with almost nothing. He did several odd jobs, such as cleaning cars, bartending, and working as a boat boy. "I did what I had to do to make ends meet. I didn't particularly enjoy doing those jobs, but I had to eat," he says. Soon enough, Branden realized that he needed to completely reject the status quo and pave his own way to financial freedom.
He began studying the online space and eventually founded his online store on Amazon. "Amazon Automation was huge for me. It works on a drop-shipping principle, and it allows you to sell thousands of products to billions of people around the globe. Once you gain traction and your store takes off, the sky's the limit. You are literally making money while you sleep, and I can't think of anything better than that," Condy says.
He went from a bartender to an Instagram influencer and a business owner in just 45 days. While his story is surreal, it is definitely something that can realistically be accomplished with the right mindset. This is why Branden wants to leave a legacy of motivation and knowledge to aspiring entrepreneurs who can dramatically transform their lives, much like he did.
"I want to be remembered as someone worthy of respect. And the best way to be respected is to provide value. Life is a two-way street, and if you want people to follow you, you have to give them a good reason to," he shares.
For Condy, everything starts with confidence. He firmly believes that every new entrepreneur, or every person for that matter, needs to believe in themselves first. Then, they need to formulate a strategy that would take them where they need to go. Finally, they have to assemble a skilled team around themselves. "I can't stress this enough: having a team around you is key. I could never grow my business as fast as I am if I didn't have a team of dedicated and motivated people around me," says Branden.
"I'm focused on helping people reach their full potential. I see countless Millennials on Instagram, for example, who complain about the economy. Yes, the economy is unpredictable, but you need to learn the basic principles that will help you withstand any and all changes. I want to motivate people in different areas. Working out and taking care of their health, building a business, developing their own personal style, and helping them feel more confident, this is what I'm trying to leave behind as my legacy," he says.
His tips have been received exceptionally well. He has over 250,000 followers on Instagram alone, and that number keeps growing. People identify with Branden's authenticity. He is someone who has been through the struggle and overcame it. Each piece of content that he shares is focused on spreading this message. If he had to choose one simple message to share with the world, the entrepreneur would go for "bet on yourself," as he wants people to step into their power and realize their potential.
For more news, updates, tips, and motivation from Branden Condy, follow him on Instagram.