Health Benefits of Dried Fruit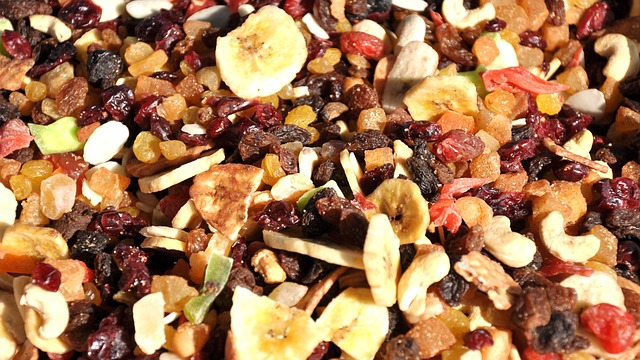 Fruit has long been seen as nature's own candy. It's tasty, delicious and good for us in so many ways. One issue with fresh fruit, however, is its shelf life. This is where dried fruit comes into play. A collection of organic dried fruit on the shelf can serve a source of daily snacks for much longer than fresh, while still packing great flavour and nutrients.
Dried fruit actually comes with a raft of its own health benefits. Whoever said that making food more convenient and lasting had to take away from the nutritional value?
1. More Nutrients Packed In
In terms of weight, dried fruit boasts as much as 3.5 times the vitamins, minerals and fiber that you get in fresh fruit. The nutrients get a lot more condensed when the fruit is dried. You do sometimes lose out on some select nutrients like vitamin C, the content of which is reduced during the drying process. However, other nutrients such as fiber, and antioxidants like polyphenols are in particular abundance, all of which bring positive benefits to you.
Polyphenol antioxidants can improve your blood flow and your digestion, and in doing so can help to lower the risk you might have of getting certain diseases. The additional fiber that you get can help to fight heart disease and obesity, as well as some types of cancer.
2. Sweet and Tasty with No Added Sugar
Dried fruit is a great way to indulge one's sweet tooth without overdoing it in the sugar department. Some care is required on the part of the consumer to make sure that what they are purchasing is indeed free from added sugar. Dried fruit retains its own natural sugars for a sweet taste, but some manufacturers do add extra sugar, which negates some of the health benefits. When you get the pure fruit with no added extras, however, the sweet taste is often amplified in dried fruit, making it a more satisfying way to enjoy healthy food.
3. Can Boost the Immune System
There are some claims that certain dried fruits such as dried goji berries can boost one's immune system thanks to their elevated content of iron, vitamin A, as well as vitamin C. They're also lower in calories than other fruits, as well as in carbohydrate content. Those select dried fruits that don't lose as much vitamin C during the drying process make them an easy source of vitamin C, with huge amounts loaded into one fruit packet.
4. Can Promote Weight Loss Through Boosted Metabolism
Some dried fruits out there can work wonders in boosting your metabolism, which in turn can deliver more energy and help the process of weight loss. It's not to say that simply eating dried fruit makes you lose weight, but it can be a great ally in your dietary arsenal.
Snacking on dried fruits like apricots, dates, and raisins can reduce your cravings for unhealthy snack foods. Taking on vitamins, minerals and antioxidants from dried fruits while satisfying your hunger is much better than taking on the salt, sugar and fat of other snack foods.
5. Great for Skin Health
Another area of your body that loves your intake of dried fruits like mangos, raisins and others is your skin. Many dried fruits contain elevated levels of omega 3 and other fatty nutrients that provide a boost to your skin health. Raisins, for instance, even have resveratrol, which acts as an aging inhibitor on your skin.
Despite some claiming that dried fruit isn't as healthy as you might think, the consensus among medical experts seems to be that while consumers have to be mindful about added sugar and preservatives, dried fruit on balance is a healthy food and a great source of many beneficial nutrients.
Limited Options for COVID-19 Vaccine Injury Victims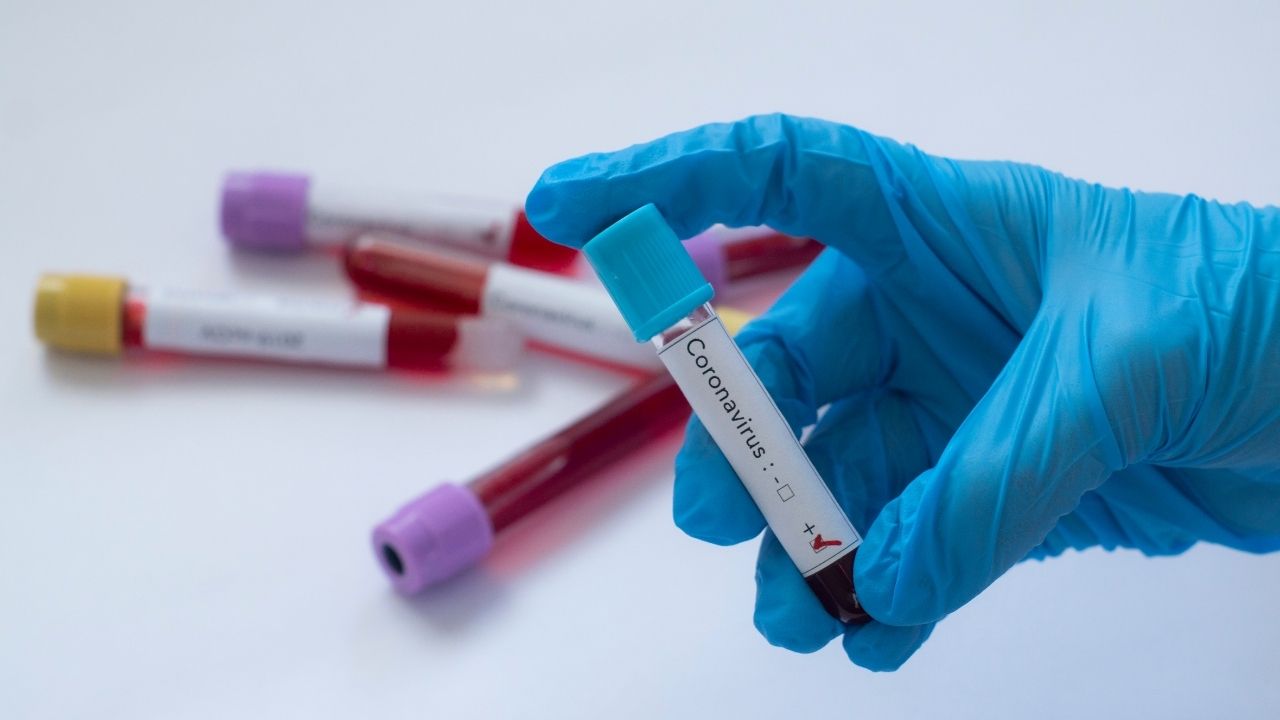 Rolling out vaccines and booster shots across the U.S. marked crucial milestones in terms of healthcare and fighting the spread of COVID-19. However, an essential element is still missing: legal recourse for those who experience serious adverse side effects.
Current COVID-19 Vaccine Injury Claims
Currently, there are more than 1,300 pending injury claims related to side effects from the COVID-19 vaccine. They are waiting to be heard by the Vaccine Injury Compensation Program, a government tribunal that handles public health emergencies.
To date, this tribunal has only handled two such cases. One alleged the plaintiff suffered from severe tongue and throat swelling following the vaccine, while the other alleged long-term shoulder pain. Plaintiffs lost both cases and were denied compensation.
Given the comparatively new nature of the COVID-19 vaccine, it is challenging for plaintiffs to prove that their injuries directly resulted from the vaccine. Combined with the lack of research on long-term side effects, it is unlikely that plaintiffs will be able to meet this burden of proof anytime in the near future.
How COVID-19 Vaccine Injury Claims Are Handled
Of interest is that claims related to the COVID-19 vaccine are being heard by the Countermeasures Injury Compensation Program (CICP) instead of the Vaccine Injury Compensation Program, a no-fault government tribunal; known colloquially as "vaccine court."
Formed in the late 1980s, the Vaccine Injury Compensation Program responded to diphtheria, pertussis, and tetanus (DPT) vaccine claims. Pharmaceutical companies were listed as defendants in lawsuits related to vaccine side effects. However, the government created a separate entity to handle such cases when manufacturers threatened to stop producing vaccines altogether.
The Centers for Disease Control and Prevention (CDC) clarified that the Vaccine Injury Compensation Program could not hear cases until the COVID-19 vaccine has been recommended for routine administration to children, per a 1986 vaccine law. Additionally, the COVID-19 vaccine would have to be subject to the same 75-cent tax imposed on other vaccines.
Compensation From the CICP
There are several differences between the two tribunals, which plaintiffs claim make the CICP inappropriate for COVID-19 vaccine injury litigation. Of these, compensation is one of the biggest causes for concern.
The Vaccine Injury Compensation Program has awarded injured plaintiffs more than $4 billion since its inception. In comparison, the CICP has only awarded compensation for 29 of 455 cases— that means that 92 percent of plaintiffs are deemed ineligible or denied compensation. Compensation ranged from $31 to nearly $2.3 million, with a median award of roughly $5,600.
This is partly because compensation options from the CICP are much more limited. Plaintiffs can only claim lost wages and out-of-pocket medical expenses up to $50,000 per year or death benefits up to $370,376 in the case of a vaccine-related fatality.
Differences Between Vaccine Injury Compensation Programs
Below are other key differences between the Vaccine Injury Compensation Program and the Countermeasures Injury Compensation Program:
Plaintiffs do not have the opportunity to testify in court
There is no independent judge or jury present
Pain and suffering-related damages are not covered
There is a limited right to appeal one's case
This means that plaintiffs who file a case related to injuries allegedly caused by the COVID-19 vaccine are offered less compensation, less legal representation, and less recourse through appeals as opposed to plaintiffs who file a case for injuries caused by any other vaccine. Still, if you are experiencing symptoms related to the COVID-19 vaccine, it may be in your best interest to speak with an injury attorney.