How Alan Lazar created an online Marketing Empire?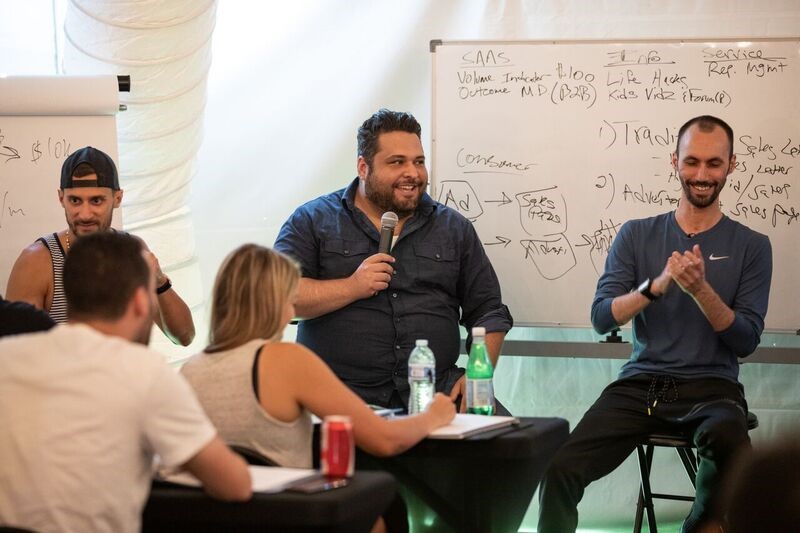 There are several people who have made it to the top have had their humble beginnings. They have the driving force to do well in life and achieve goals. These entrepreneurs, after making a modest start, succeed and become famous. The spirit and passion to realise their dreams set them apart.
Alan Lazar, an email marketing giant, also started with his humble beginnings but tasted immense success with the right blend of intelligence, ambition and perseverance. Alan had to quit his school to financially support his family after his parents got divorced. As a telemarketer, he was earning a modest salary but with the drive to push himself for something bigger and better, he launched his own call centre with 330 employees in New Delhi, India. After running this business for a few years, Alan took huge interest in internet marketing. Eventually, he forayed into the field of online marketing with his business partner Paul, a marketing expert.
This collaboration changed Alan's life and took his business to its greatest heights. Now his large clientele includes personalities like Grant Cardone, Tai Lopez, Ed Mylett, Lewis Howes and Dean Graziosi among others. Alan who has been able to create a hundred-million-dollar online marketing empire now caters to his clients globally.
Alan, who was born and raised in Los Angeles, didn't complete his academic career before starting to earn to support his family. But that didn't stop him to cherish success. Now, he works with info products and tries to reach out to millions of people through his unique ideas. One such is his free Bible app to Instagram handle after bidding a war in the multiple six figures. Alan said he wants to help people know more about God.
Alan, who owes the credit of his success to his mother's prayers, charitable deeds and his strong zeal to achieve goals always had this knack of promoting odd stuff that wouldn't otherwise be promoted by others. One such example is Pig Out Chips that Alan had invested in initially. Now the products sell huge at supermarkets. He also invested in the Hundy app to help people borrow cash from other investors. Rightly nicknamed The Man Behind the Brand, Alan emerged as an email marketing expert for his indomitable spirit, uncanny business acumen and out-of- the-box thinking.
"I chose this career because I believe that if one is good at paid marketing then he/she can collaborate with any type of business. Everyone one at some point requires clients such as doctors, lawyers, surgeons and other professionals who look for marketing representation. People call me by the name, The Man Behind The Brand as, I was an early investor in companies that are at present doing very large businesses across various platforms," said the 37-year-old expert whose marketing career has been a prolific example of how man can change his fate with a lot of hard work and determination and by virtue of small amount of luck.
Hong Kong Helps SME Business Worldwide To Survive After Post-Covid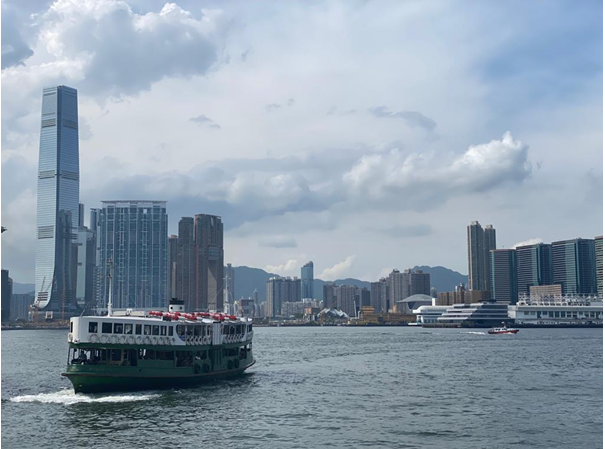 With businesses being forced to close in response to the global pandemic, it has placed significant pressure on their survival. However, as borders close and COVID-19 reshapes the business landscape, many organizations are moving online, leading to an e-commerce boom. This has seen Hong Kong significantly benefit from these changing practices.
Since the outbreak began, there has been a large number of inquiries from companies looking to register theirbusiness online. Many people are now looking to open e-commerce businesses, with drop shipping allowing them to resell almost any product globally.
While Covid was first discovered from China, China has become the first to recover from the Pandemic. Many factories now have an abundance of products ready for shipping, giving companies the chance to buy at a very cheap rate and immediately start selling items on their e-commerce store.
During an interview with Brian Yiu, acompany formation specialist at Get Started HK, he mentioned that "Hong Kong has become a popular place for e-commerce. Many choose to register their companies in Hong Kong, so they can enjoy a better rate and margins when dealing with Asianpartners."
In fact, the pandemic has given many entrepreneurs a big lesson. Once a city is under lockdown, businesses are forced to close. We should never put all eggs in one basket again.We must look into the Asian market and secure a reliable reserve back up supply chain. We should also target global clients and create additional sources of income.
In the post Covid-19 world, face-to-face contacts are no longer necessary for business. Online business will become the new norm. As the world begins to move back to normal and lockdowns ease, Hong Kong is in a unique position to be the epicenter for a re-globalization effect. More business will go online, and Hong Kong will probably attract more foreign SME businesses due to its strategic location. The city is likely to become the top e-commerce business hub in Asia sooner or later.