How Alan Lazar created an online Marketing Empire?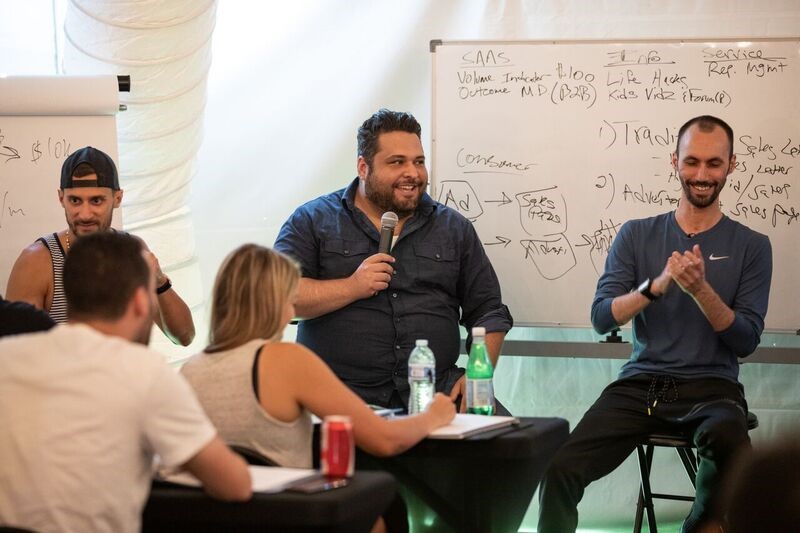 There are several people who have made it to the top have had their humble beginnings. They have the driving force to do well in life and achieve goals. These entrepreneurs, after making a modest start, succeed and become famous. The spirit and passion to realise their dreams set them apart.
Alan Lazar, an email marketing giant, also started with his humble beginnings but tasted immense success with the right blend of intelligence, ambition and perseverance. Alan had to quit his school to financially support his family after his parents got divorced. As a telemarketer, he was earning a modest salary but with the drive to push himself for something bigger and better, he launched his own call centre with 330 employees in New Delhi, India. After running this business for a few years, Alan took huge interest in internet marketing. Eventually, he forayed into the field of online marketing with his business partner Paul, a marketing expert.
This collaboration changed Alan's life and took his business to its greatest heights. Now his large clientele includes personalities like Grant Cardone, Tai Lopez, Ed Mylett, Lewis Howes and Dean Graziosi among others. Alan who has been able to create a hundred-million-dollar online marketing empire now caters to his clients globally.
Alan, who was born and raised in Los Angeles, didn't complete his academic career before starting to earn to support his family. But that didn't stop him to cherish success. Now, he works with info products and tries to reach out to millions of people through his unique ideas. One such is his free Bible app to Instagram handle after bidding a war in the multiple six figures. Alan said he wants to help people know more about God.
Alan, who owes the credit of his success to his mother's prayers, charitable deeds and his strong zeal to achieve goals always had this knack of promoting odd stuff that wouldn't otherwise be promoted by others. One such example is Pig Out Chips that Alan had invested in initially. Now the products sell huge at supermarkets. He also invested in the Hundy app to help people borrow cash from other investors. Rightly nicknamed The Man Behind the Brand, Alan emerged as an email marketing expert for his indomitable spirit, uncanny business acumen and out-of- the-box thinking.
"I chose this career because I believe that if one is good at paid marketing then he/she can collaborate with any type of business. Everyone one at some point requires clients such as doctors, lawyers, surgeons and other professionals who look for marketing representation. People call me by the name, The Man Behind The Brand as, I was an early investor in companies that are at present doing very large businesses across various platforms," said the 37-year-old expert whose marketing career has been a prolific example of how man can change his fate with a lot of hard work and determination and by virtue of small amount of luck.
Hassan Chowdhury, An Innovative and Ambitious Young Entrepreneur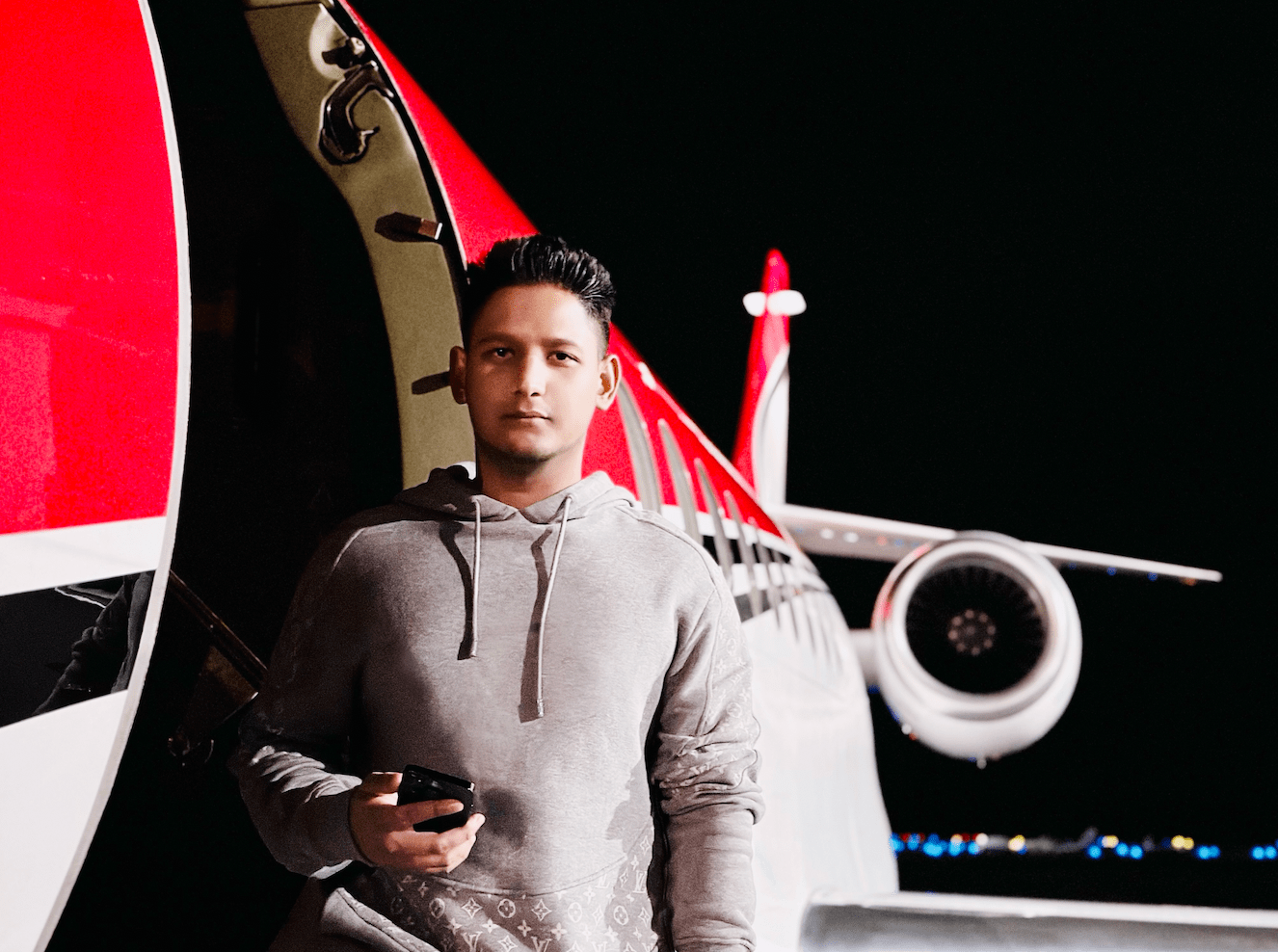 Hassan Chowdhury is already building a name for himself in the luxury hospitality and real estate industries despite being only 26 years old. He has accomplished remarkable success in a relatively short time, and as a result, he has firmly established himself as one of the most successful businesspeople in the United States.
Hassan was born in Houston, Texas, and raised there by parents who are both extremely successful businesspeople in their own right. Hassan was motivated to pursue his business dreams by watching his parents run multiple manufacturing plants for make up and make up brands for the past 45 years. This example of success was the driving force behind Hassan's decision to pursue his entrepreneurial goals. His parents taught him at an early age the values of the necessity of hard work, devotion, and ambition. They took him on travels all around the world as he became older to show him the significance of different cultures and experiences in other parts of the world. Hassan was on one of these travels when he first realized he had a deep interest in hospitality and high-end lifestyles.
He founded his own hospitality company in New York after college. He collaborates with some of the city's most well-known nightclubs to host events, including Lavo Nightclub and Fleur Room Rooftop. However, the chaos caused by the COVID-19 pandemic in the hospitality business was a direct result of this epidemic. Hassan did not throw up the towel but viewed this as an opportunity to extend his business into the luxury real estate industry. Shortly after establishing Bouge Villas, a prestigious real estate firm with headquarters in Miami, Florida, he began purchasing real estate in the area. He gave each home its one-of-a-kind design and then put them up for rent on a short-term basis.
As the constraints on COVID-19 were loosened, he saw his business go from strength to strength. After that, he broadened his real estate holdings to include homes in other cities, such as the Hamptons in New York, Fort Lauderdale Beach in Florida, Tulum in Mexico, and Cartagena in Colombia. Soon, he will also expand to Nashville, Tennessee, and Dubai, United Arab Emirates. However, Hassan didn't stop there and continued. In addition, he established his very own Private Members Club, the MetaFly Club, in collaboration with M2Jets to provide customers with access to luxury private flying and additional hospitality advantages. In the middle of 2023, it will be the first Private Jet Company to provide membership denominated in NFT.
The long hours of labor, unwavering commitment, and lofty goals that Hassan put in allowed him to achieve his goals. He has also demonstrated that it is possible to make the most of even the most challenging circumstances so long as one has the appropriate mentality and attitude. His objective is to achieve worldwide renown for providing the highest level of hospitality that is humanly possible to his customers. Hassan is optimistic about the future. He has big ambitions to continue growing Bouge Villas and MetaFly Club while preserving his status as one of the most successful business owners in the United States. Follow @hassanc.official on Instagram to keep up with Hassan's progress. His story of hard work and determination is sure to serve as inspiration to many aspiring young businesses.