How Businesses can Leverage Social Media at Events to Promote their Brand?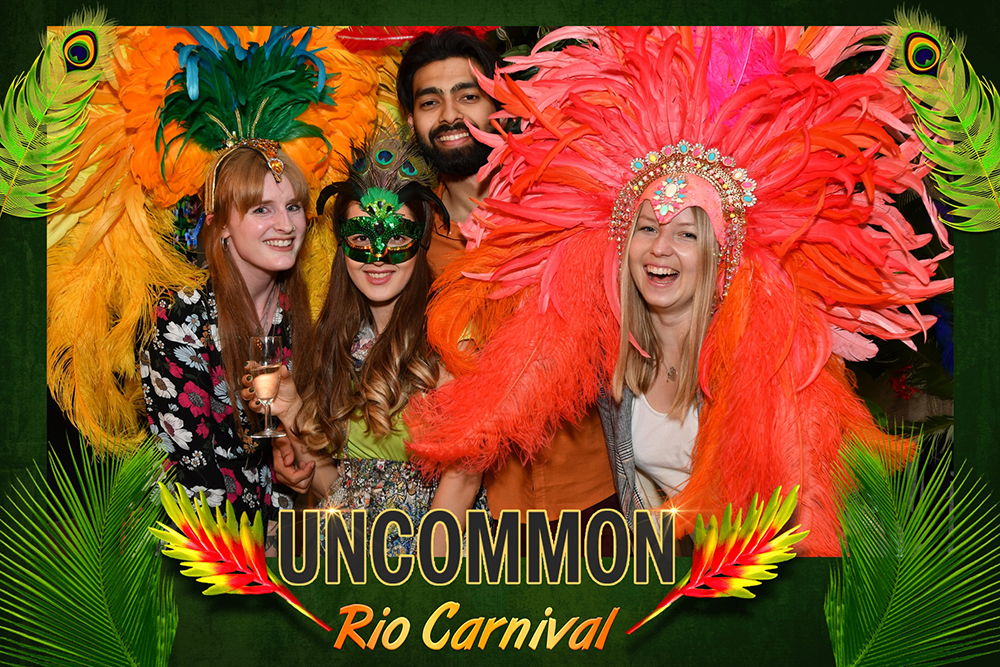 Social media has become such a prominent in our personal and professional lives that has become instrumental in many different areas, which is something that has happened with events, for example. Think about it: Have you ever taken a photo at an event and wondered where it went afterwards? Have you ever thought about how to promote your business in an event where there could potential business partners?
Well, there are ways in which social media platforms can help you with those situations and here we are going to tell you everything you need to know in that regard, as we are a business that is specialized on the field of GIF photography, among many other things.
First and foremost, know your resources.
You need to understand that impact that social media platforms have in various situations and they all generate different reactions among your target audience. For example, when it comes to the best social media channel to build a community and year round activity, according to a study done by EVNT, Facebook is the best option by 57.9%.
You also need to know your brand very well and this includes:
Knowledge about who your target audience is based on elements such as genre, location, age group, language and many others.
What you offer as a business in terms of products and/or services.
What sets your business apart from the rest of the competition and make this a core element of your marketing strategies, especially when you're in a social event.
Regardless of being an instant on-site photo printing business like us or something else, these are elements that are worth taking into consideration.
Prop up the event through these platforms.
One of the biggest ways to gain leverage at an event through social media and promote your brand is doing marketing for said event. You need to get people's attention to what is taking place in that location in order to get the best possible results and thus making your brand more visible to a wider audience.
For this to work, you need to ask yourself a few questions to organize your marketing strategies in that regard:
Who am I trying to reach? You need to determine the right audience for these marketing strategies, as we have stated before.
What am I going to use to promote? Facebook posts, Instagram photos, promotional videos on YouTube, Q&As on Twitter regarding the event… the list is endless. Think outside of the box of what can get people's attention.
Why am I doing this? Think for a moment of why you are using these tactics. This is very important so you don't waste time on something that is not going to pan out at long term for you.
What kind of event is? It's not the same to promote a casual event than a formal one, for example; you need to consider the implications of the circumstances and the context that you have in store because it's going to affect your strategies of promotion.
Make sure to have great customer service.
The client is the most important element of every single marketing plan out there–if the client is happy and pleased, that means a profit and a long-term relationship if everything goes well. So you need to seize that during events, if you're planning in organizing one and use social media as a way to promote your brand through excellence in customer service.
There are a few ways to use social media to improve the customer service experience at events:
Answer all the questions that your target audience may have regarding the event itself (location, occasion, date, payments, etc.) and make sure that they are treated with respect throughout the whole experience.
If you are posting photos about the event and the experience, make sure to use a hashtag and inform people about it so they can use it to find said photos.
If there is a possible problem (perhaps someone lost his/her phone or his/her car is missing in the parking lot), make sure to have a community manager active on your social media platforms during the event so they can be reached to inform him or her about the issues that are taking place.
Events and social media as feedback.
One thing that we have learned throughout the years is that social media has given people more power than ever to voice their opinions and you should use this to your advantage when the event is over to analyze what you did right and what you did wrong there.
The best way to grow as a brand is to get out of your comfort zone regarding criticism because a lot of people want to live in an echo chamber, but that is not healthy and it can lead to your brand's decline. But after an event, you can check social media to get a lot of useful information, such as:
People's most honest takes and opinions regarding your event, which includes both the positive (don't let it get over your head) and the negative (don't take it personally).
The reaction that your target audience had over your brand. This is key because it can give you a glimpse of how things worked regarding your promotional efforts.
The degree of relevance that it had on social media and why. This last part is very important because if very few people bothered with your event and your brand, then you need to look at what you did, trying to find new strategies and ways to get a better reaction from your target audience.
Overall, social media platforms play a major role before, during and after your event, so you have to put a lot of effort in every step of the way and understanding what your target audience wants, thus resulting in a much more effective affair for all parties involved.
Image Courtesy of Ignite Images
Samuel Leeds Buys Shares In Property Tribes; Says He Wants To Make It Better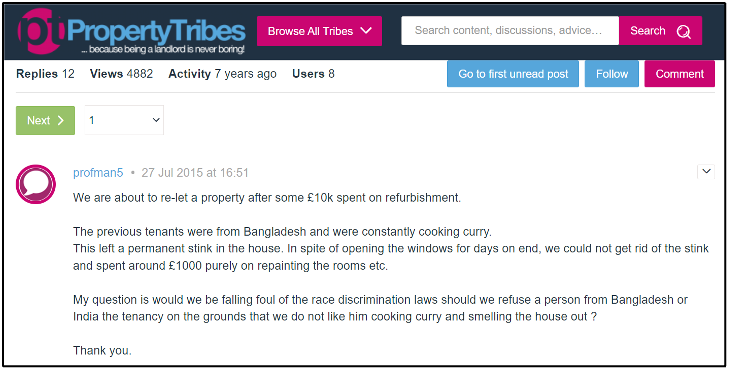 People in UK property circles may be familiar with the very public dispute between former MTV presenter, property investor, and community manager of the company Property Tribes, Vanessa Warwick, & property investment trainer and owner of the company 'Property Investors', Samuel Leeds; as Leeds has accused Warwick of assisting with racism and discrimination against ethnic minority tenants. In recent news, Samuel Leeds was reported to have bought a 35% share of the company Property Tribes, making him officially now a person of significant control at Property Tribes.
Warwick established Property Tribes to accumulate wisdom from various property owners and landlords to create a place of guidance for people in the industry to do business better. According to the company,
"We wanted to create a free use, safe, and agenda-free place for landlords to get information from a "hive mind", not a singularity, so that they could learn and grow their property business."

However, in one of his recent videos, Samuel Leeds pointed out blatant support of racism in some of the advice coming from Warwick herself. As one of the landlords asks on the forum – if they would be implicated by the race discrimination laws in the UK for refusing tenancy to Bangladeshi families as the landlord is not fond of the smell of their staple food, curry; Vanessa Warwick herself is seen advising against mentioning the reason for said refusal, thus averting the legal repercussions altogether.
In the video, Leeds points out several more situations where Warwick has behaved in a racist manner. In fact, she has become a new advisor on the panel of the UK's Property Redress Scheme and has been under criticism in their forum as well for supporting discrimination against ethnic minorities.
Warwick also expressed strong disapproval of Leeds as a property trainer citing the reason that his students came from the "vulnerable" demographic. Leeds called out the racist mindset in this reasoning, as in reality, his students predominantly come from ethnic minorities and don't fall in the "vulnerable" category. He began drawing attention to the issue over his YouTube channel and his website, and ended up facing severe disparagement from Warwick and her followers. Leeds finally sued Warwick for defamation and she brought a counter lawsuit for six-figure damages.
In an attempt to put an end to the battle once and for all, Samuel Leeds reports to have bought a share, 35% to be exact, of the company, Property Tribes. Even though he is only a minority shareholder and will have limited control, Leeds believes he can make a difference in "cleaning up the company" and reduce racism in the forum.
He jokingly adds,
"Because they trolled me, I wanted to at least get paid… Like Michael Jackson did to Eminem."
Leeds pledges that any money he makes off this transaction will be donated to charitable organisations that tackle racism and online bullying. In addition, Leeds will donate an extra £50,000 to organisations that fight hatred in the UK. With this move, he is determined to take a strong stand against all discriminations in the property sector or any other industry.