How Businesses can Leverage Social Media at Events to Promote their Brand?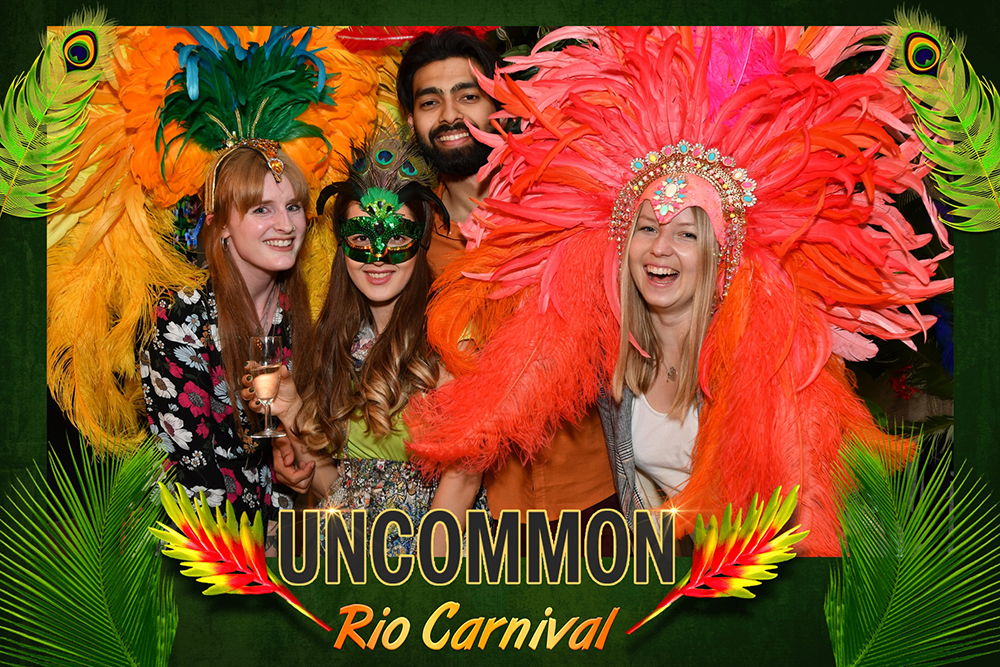 Social media has become such a prominent in our personal and professional lives that has become instrumental in many different areas, which is something that has happened with events, for example. Think about it: Have you ever taken a photo at an event and wondered where it went afterwards? Have you ever thought about how to promote your business in an event where there could potential business partners?
Well, there are ways in which social media platforms can help you with those situations and here we are going to tell you everything you need to know in that regard, as we are a business that is specialized on the field of GIF photography, among many other things.
First and foremost, know your resources.
You need to understand that impact that social media platforms have in various situations and they all generate different reactions among your target audience. For example, when it comes to the best social media channel to build a community and year round activity, according to a study done by EVNT, Facebook is the best option by 57.9%.
You also need to know your brand very well and this includes:
Knowledge about who your target audience is based on elements such as genre, location, age group, language and many others.
What you offer as a business in terms of products and/or services.
What sets your business apart from the rest of the competition and make this a core element of your marketing strategies, especially when you're in a social event.
Regardless of being an instant on-site photo printing business like us or something else, these are elements that are worth taking into consideration.
Prop up the event through these platforms.
One of the biggest ways to gain leverage at an event through social media and promote your brand is doing marketing for said event. You need to get people's attention to what is taking place in that location in order to get the best possible results and thus making your brand more visible to a wider audience.
For this to work, you need to ask yourself a few questions to organize your marketing strategies in that regard:
Who am I trying to reach? You need to determine the right audience for these marketing strategies, as we have stated before.
What am I going to use to promote? Facebook posts, Instagram photos, promotional videos on YouTube, Q&As on Twitter regarding the event… the list is endless. Think outside of the box of what can get people's attention.
Why am I doing this? Think for a moment of why you are using these tactics. This is very important so you don't waste time on something that is not going to pan out at long term for you.
What kind of event is? It's not the same to promote a casual event than a formal one, for example; you need to consider the implications of the circumstances and the context that you have in store because it's going to affect your strategies of promotion.
Make sure to have great customer service.
The client is the most important element of every single marketing plan out there–if the client is happy and pleased, that means a profit and a long-term relationship if everything goes well. So you need to seize that during events, if you're planning in organizing one and use social media as a way to promote your brand through excellence in customer service.
There are a few ways to use social media to improve the customer service experience at events:
Answer all the questions that your target audience may have regarding the event itself (location, occasion, date, payments, etc.) and make sure that they are treated with respect throughout the whole experience.
If you are posting photos about the event and the experience, make sure to use a hashtag and inform people about it so they can use it to find said photos.
If there is a possible problem (perhaps someone lost his/her phone or his/her car is missing in the parking lot), make sure to have a community manager active on your social media platforms during the event so they can be reached to inform him or her about the issues that are taking place.
Events and social media as feedback.
One thing that we have learned throughout the years is that social media has given people more power than ever to voice their opinions and you should use this to your advantage when the event is over to analyze what you did right and what you did wrong there.
The best way to grow as a brand is to get out of your comfort zone regarding criticism because a lot of people want to live in an echo chamber, but that is not healthy and it can lead to your brand's decline. But after an event, you can check social media to get a lot of useful information, such as:
People's most honest takes and opinions regarding your event, which includes both the positive (don't let it get over your head) and the negative (don't take it personally).
The reaction that your target audience had over your brand. This is key because it can give you a glimpse of how things worked regarding your promotional efforts.
The degree of relevance that it had on social media and why. This last part is very important because if very few people bothered with your event and your brand, then you need to look at what you did, trying to find new strategies and ways to get a better reaction from your target audience.
Overall, social media platforms play a major role before, during and after your event, so you have to put a lot of effort in every step of the way and understanding what your target audience wants, thus resulting in a much more effective affair for all parties involved.
Image Courtesy of Ignite Images
How Conventional Scores Are Stopping Most Millennials From Accessing Credit and How One Company Is Changing That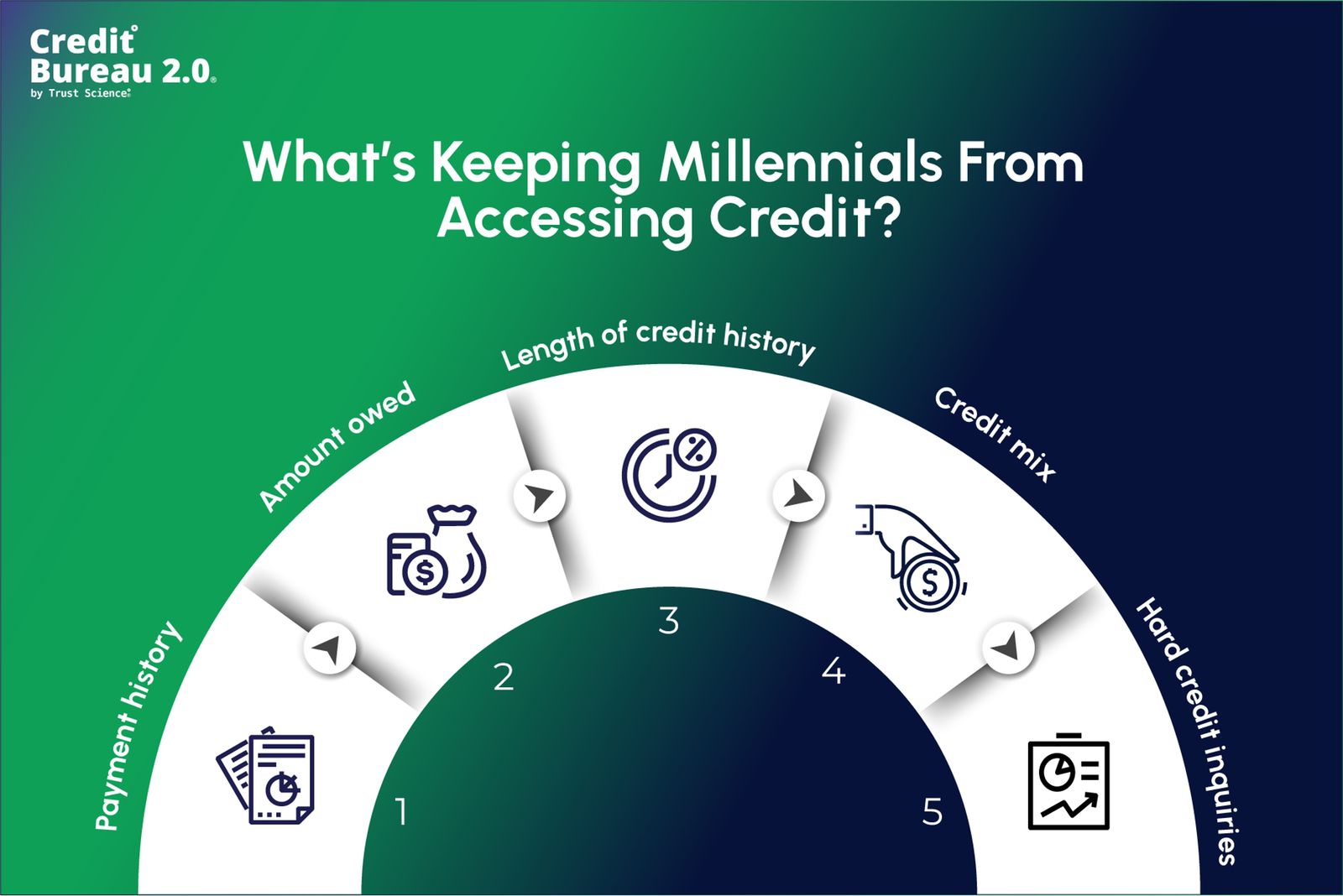 Credit scores are a barrier to entry for just about everything for millennials. Trust Science® is taking new metrics into account to expand access to credit with Credit Bureau 2.0®
What's Keeping Millennials From Accessing Credit?
The concept behind a credit score seems simple enough. It tracks your credit history to see if you're someone that a bank or lender can trust to pay back a loan. However, conventional credit scores just don't account for the way that millennials and Gen Z handle their finances.
Even where a person would be fully capable and reliable in paying back a loan, the lack of an established credit score can prevent them from accessing credit, or at least from getting as much as they should be able to. That leaves millennials without an on-ramp into the modern economy and it can also jeopardize access to other "credit gated" necessities like housing.
The way that conventional credit scores are calculated is complex but boils down to 5 essential metrics:
Payment history
Amount owed
Length of credit history
Credit mix
Hard credit inquiries
You can start to see the issue for millennials when you look at what data goes into their credit scores. For one thing, younger people don't have a long credit history. Even without other factors, simply being young and only having had so much time to build credit puts them at a disadvantage. However, millennials have also been tending to establish credit later in life compared with previous generations, putting them at a further disadvantage.
The most significant issue here is the credit mix. Different types of credit affect credit scores differently, and millennials generally don't have a favorable mix. While they might have a credit card or two, they generally don't have mortgages. These are the most beneficial type of credit to have on your credit report, and millennials really have that going against them.
The student loan crisis also plays a big role. Young people today have much higher student loan debts than previous generations, meaning they have a great amount of credit owed. Not only that, but many can begin to fall behind on payments and see that amount grow. This can quickly send a credit score spiraling out of control.
Student loans aren't the only threat. When young, some people make poor decisions. They could find themselves making credit mistakes very early on and suffering the fact that those mistakes can haunt their score for seven years in general. That means someone at 25 is still paying for a mistake made at the age of 18, even if they've been on the up and up ever since.
It's clear that conventional credit scores weren't designed with the current landscape in mind and that young people are being negatively affected. But what exactly can be done about this? One company is changing the way that lenders look at creditworthiness to make it possible for millennials to mitigate these issues.
How Credit Bureau 2.0 Fixes Those Problems
Trust Science is an innovative fintech company that has developed Credit Bureau 2.0, a scoring service that acts as an antidote for lenders, offsetting the problems posed by conventional credit scores. Instead of seeing a lack of credit history, a few negative issues from years ago, or a poor credit mix and ending any credit application, Credit Bureau 2.0 considers a wealth of additional data to generate a more accurate credit score.
Credit Bureau 2.0 expands the data used to calculate credit scores, getting the borrower's consented, permissioned data and/or acquiring Alternative Data in order to reach a more accurate credit score. For example, those applying for credit can use Trust Science's Smart Consent™ app to divulge their information safely and confidently to Trust Science, which is working on behalf of the lender that is trying to reach a decision about the borrower. By doing so, young people or other people without a credit history in-country can let prudent financial decisions in other areas of their lives demonstrate that they're trustworthy for greater credit.
The service is available to a wide variety of lenders, including auto lenders, installment lenders, and single-repayment lenders. It's in their best interest to find more reliable, deserving borrowers to give loans to, so Credit Bureau 2.0 benefits both sides of the transaction.
Trust Science CEO Evan Chrapko says that "Credit Bureau 2.0 isn't just about giving borrowers access to more credit than they would have had otherwise. It's about recontextualizing financial data to give both sides–lenders and borrowers–a more accurate and reliable way to enter into loans in the modern economy."