How Can You Include QR Codes Into Your Webcast Activities?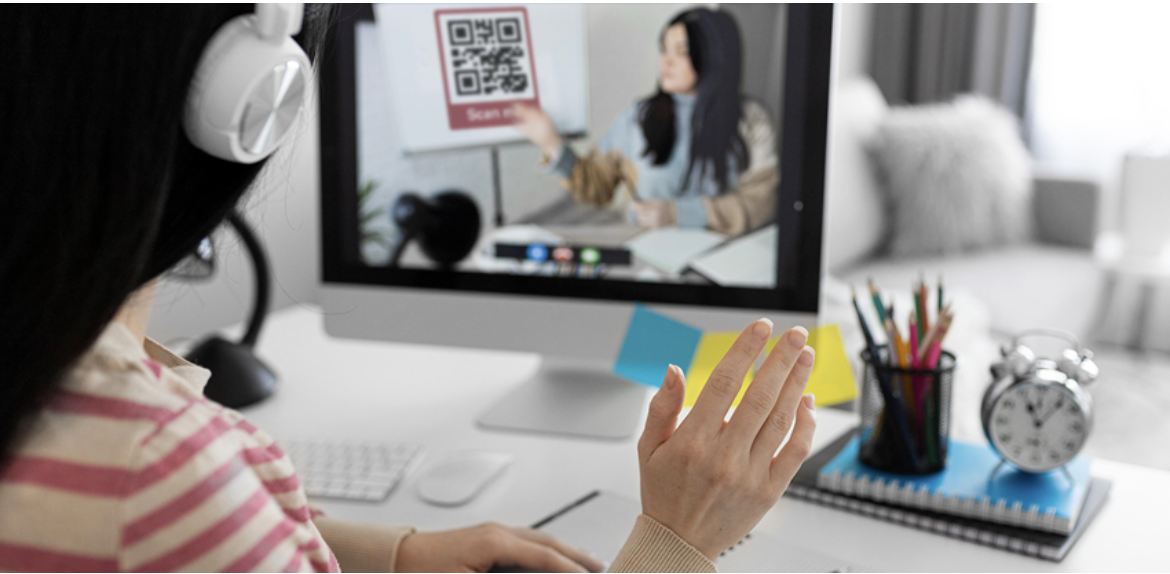 Everything, including seminars and workshops, has gone online. However, unlike face-to-face encounters, online interactions have several constraints. And these detract many people from absorbing the whole experience.
So, how do you compensate for those flaws? What can you do to enhance the webinar experience?
QR codes are one option to consider. While it may not appear so, these squared codes open up a plethora of choices. It's not a matter of whether you can use them, but instead of how.
There is wide array of options available, especially since there is a QR code generator online that they can use to simplify their webcast experience. Please continue reading to find out what they are. Get an idea and develop your plan for putting it into action.
1. Lecturers can use QR codes in their online engagement activities.
Participants in face-to-face webinars and workshops can interact with one another. It relieves dullness and gets everyone excited for the real deal. When done through the internet, however, this is not the case.
As a result, it is usual for attendees to sleep their way out of the event. However, you may introduce a new interaction by using QR codes to keep your audience captivated and attention.
You can make a game out of a QR code. You can use an editable QR code to control the type of material that pops up depending on how many times it has been scanned. What you can do is put a QR code on your display at random and have your participants race to see who can scan it beforehand.
2. Attendance Sheet with QR Code
The issue with webinars is that consumers can connect and then leave their gadgets turned on without paying attention to the event. What you can do is use a QR code to check the attendance of the attendees at random.
Show them the image to scan it and fill out a form. You can tell when they scanned a QR code using dynamic QR codes. This assures that everyone completed the form only when you flashed it and not at any other time.
This is useful if you are a lecturer. It is one method of ensuring that no student cheats their way into your session.
3. QR Code Immersive Realities
During a presentation, you must maintain a consistent tempo. While this allows you to complete your webinar, it also means that your audience will find it difficult to follow. They may even fall behind.
That is not what you desire. Your goal is to ensure that they fully comprehend the message and purpose of your discussion.
You can provide a solution to this quandary by using QR codes. Use a variety of graphics, each with reference to your webinar, so that your audience can examine your materials at their own leisure.
You can even make the entire debate more immersive by using a QR code generator with logo to create QR codes that include audio and movies.
4. Use QR Codes to Send Downloadable Documents
If you want to allow your participants to download content, such as extra references, it can be time-consuming for them to copy the URL link you're about to display. Make it easier for them by converting your materials into QR codes using a PDF QR code.
By making it simple to access your documents, you ensure that your audience takes the time to read them. It also helps you to proceed with your discussion at a more consistent pace, rather than frequently stopping to pander to them.
Conclusion: 
QR codes, as simple as they appear, bring new ideas to the table. It improves the interactivity, immersion, and conduciveness of your webinar.
Because QR codes bring new ideas to the table, having a successful webcast event is just a scan away, attracting more participants to learn more about your course.
Vanex Group's Superior Exchange Rates Surpass Traditional Banks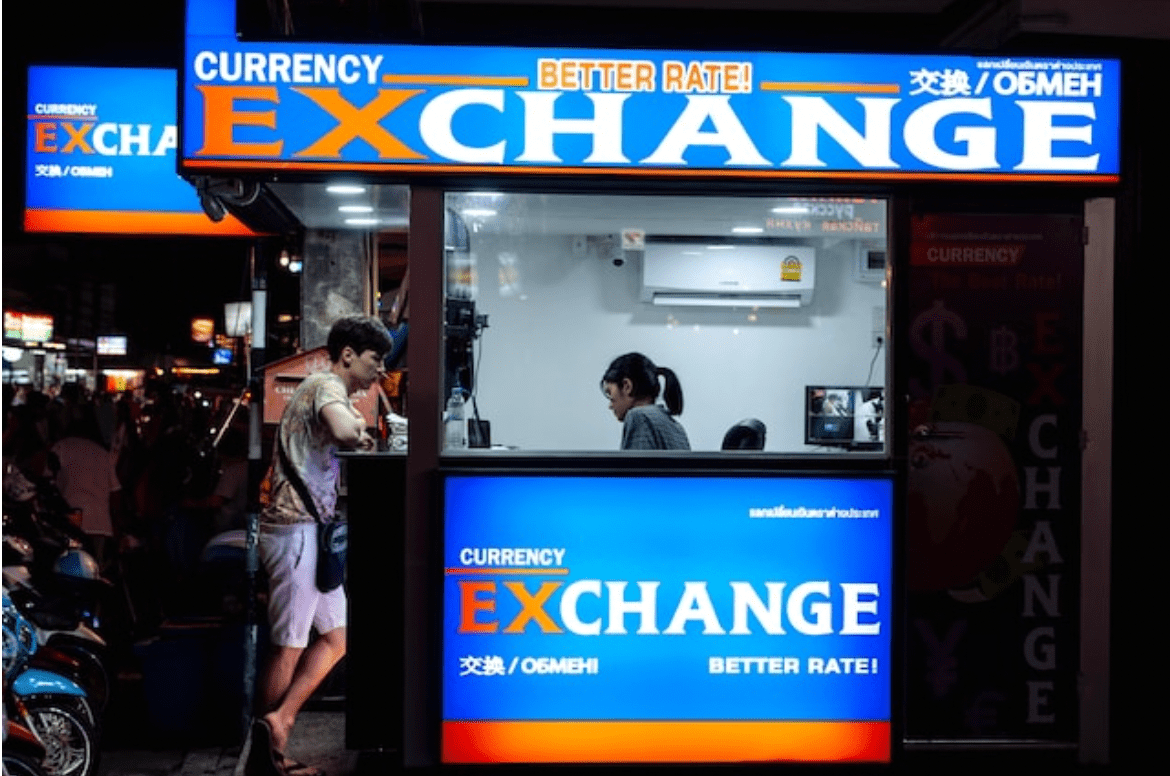 Acquiring the highest possible rates for foreign exchange is a top priority for both people and organizations. Traditional banks are no longer the only choice for currency conversion as the financial landscape changes. Enter Vanex Group, a pioneer in the money service sector that offers exchange rates that surpass traditional banks and many services that have revolutionized the industry.
Vanex Group has quickly become the go-to option for individuals looking for the best exchange rates thanks to its track record and dedication to customer satisfaction. Vanex Group, Western Canada's top private foreign exchange firm, has challenged the status quo by providing better ways to exchange currencies than the conventional banking route.
Traditional banks sometimes burden customers with unfavorable rates and hidden fees, but Vanex Group stands out for its dedication to openness. Every financial transaction is a step toward maximizing value thanks to the company's favorable and competitive exchange rates, well-known for saving clients thousands of dollars annually. Individuals and companies may feel secure knowing their hard-earned money is being exchanged at rates that put their financial well-being first by choosing Vanex Group.
The proficiency of Vanex Group in the foreign exchange market is the foundation for its commitment to offering better rates. The organization navigates the complexities of conversion rates to give customers a clear advantage. It is supported by a team of financial specialists with an in-depth understanding of international currencies. By ensuring that currency swaps are carried out at the most advantageous times, this economic prowess translates into real advantages for clients, further increasing the value of their transactions.
The variety of services offered by Vanex Group offers unmatched ease and competitive exchange rates. The organization makes it easy for people and businesses to conduct worldwide commerce by emphasizing rapid, secure, and safe money transfers. Vanex Group's customer-centric strategy guarantees that the procedure is quick, dependable, and stress-free, whether shipping money across continents or enabling currency transactions related to travel.
Vanex Group's dedication to innovation is another noteworthy aspect of its products and services. The company's user-friendly mobile application and internet platform give customers the power to track real-time pricing and start transactions whenever convenient. The way currency exchange is done has been revolutionized by this technological integration, which saves time and encourages a more knowledgeable and empowered clientele.
The commitment of Vanex Group to offering lower prices extends beyond specific customers. The organization advances its competitive advantages to corporate partners looking to maximize their international trade initiatives with wholesale currency solutions designed for businesses. Vanex Group helps to improve profit margins and facilitate strategic expansion by enabling firms to buy or sell significant volumes of foreign currency at wholesale prices.
In conclusion, Vanex Group's innovative strategy for offering exchange rates surpassing conventional banks is a game-changer for both consumers and companies. The business provides a more beneficial route for currency exchange by adhering to transparency standards, having a thorough understanding of finance, and using cutting-edge technology, ensuring each transaction is a step toward financial empowerment and success. Vanex Group is a leader in the field of foreign exchange for individuals looking to get the most out of their currency exchanges and optimize value.