Kevin Kellogg, The Man With A Vision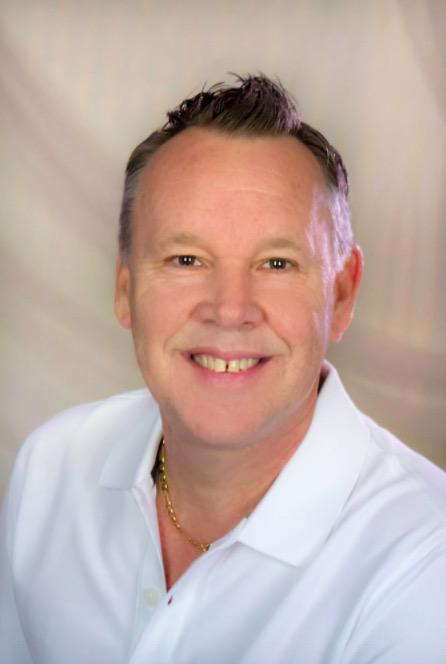 Nothing is unstoppable like a vision accompanied by a God-given determination to succeed, and Kevin Kellogg is consistently proving this point. At the age of 13, he already had a clear view of what his future should look like, and he put every ounce of his energy into reaching his goals. His first was to pay for his own car by the time he was 16, and he immediately set out to make that a reality. From mowing lawns and pulling weeds to painting houses, Kevin did every odd job he could get his hands on, living by a lesson that his father had taught him: "If you're going to do something, do it right. Always look at your work when you're done and make sure you didn't miss anything. Your work has your name on it."
With this in mind, Kevin plunged into early entrepreneurship. His exceptional work soon drew the attention of a local rental owner known as "Mr. Music". Although Mr. Music was simply looking for Kevin to mow his lawn, it didn't take long before Kevin was doing all sorts of maintenance on Mr. Music's rentals. Through this time, a firm bond formed between the two of them, and Mr. Music soon became a huge part of Kevin's life. The gentleman not only taught Kevin how to drive, but also how to properly care for his properties.
Thanks to odd jobs, a large amount of them for Mr. Music, Kevin was able to buy and restore his first car by the time he was 16, just like he had planned. Although he experienced satisfaction from a completed mission, he immediately began work on a new goal. Kevin wanted financial freedom. If he needed something, he didn't want money to be an issue. Knowing already that it would be a long road, he started working at the local Publix supermarket while he was still in school, and, after graduation, turned this opportunity into a full time commitment. But it wasn't enough that he was working for wages, Kevin knew he wanted to do more. He was an exemplary worker, and became a natural candidate for management positions. By the time he was 21, he was working as 2nd Assistant Manager, and, not long after, was promoted to Assistant Manager. Still, Kevin continued to push forward, aspiring to take on full store management. He strived to learn every aspect of the business in every department. In a short time, Kevin received the promotion he had worked for, and became the youngest store manager in the district. As always, Kevin put his heart into his new position. Refusing to be anything but the best, he consistently enrolled in professional and personal development courses. His achievements quickly began to stack up, and, by the time he retired from store management after 27 years of service, he had opened and organized two new stores for Publix, and was featured in multiple publications discussing the difference he had made in those around him. From coaching and mentoring store associates to serving on the boards of charities, Kevin truly made a difference.
Although he was overseeing approximately $17 million in annual sales and 150 support staff, Kevin knew he wasn't done. His time working for Mr. Music had put a fire into him for real estate, and he hadn't abandoned the thought of one day working in the field. When he retired from store management, it wasn't to relax, it was to pursue his long term plan of a real estate career.
During the next two years, though, troubles arose for Kevin Kellogg. Just as he was looking to begin this new chapter in his life, the stock market crashed, and, along with it, the housing market. In spite of these events, Kevin didn't focus on how hard it could be to start in a bad market, he focused on his vision. He knew that when things are at the bottom, there's only one direction they can go: up. So he began climbing. Along with beginning his education, he took on a full time job at Merit Electronics, where he put his management skills to use once again. While spending his days at the store and taking real estate courses, he also began working as a real estate sales associate during weekends and evenings. During his first, very busy year, Kevin managed to help Merit Electronics achieve ISO 9001:2008 compliance, as well as successfully close five real estate transactions.
Part of Kevin's plan was to work at several different real estate organizations so he could learn varying approaches to the real estate business. During the next few years, along with his continued full time position at Merit Electronics, Kevin worked in multiple different real estate offices, and closed 4 to 5 transactions per year. It was at this time that a local broker approached Kevin with a job offer, and he gratefully accepted.
Kevin, as always, excelled. He was given ten properties to manage, which he grew to thirty within the year. He consistently brought in clients and finalized transactions, but his vision wasn't quite fulfilled yet. This point was driven home one day, when, after he had closed four real estate deals in a single month, the owner of his company said, "Good job, Kellogg, now go and get me some more." Although it was meant to be encouraging, it solidified in Kevin that he couldn't be happy working for someone else. He needed to start his own company.
In 2013, Kevin met Ramona, his future wife. Their first date consisted of sitting on a beach and discussing their values and visions, and they immediately began to formulate a plan for starting their own realty company. Ramona said, "Tell you what, you do the deals, and I'll do the paperwork."
Ten months later they were married, and had begun work on Logical Choice Realty Group. Kevin was constantly educating himself and taking classes while also working tirelessly to build their new company. He began to enroll other business members to manage investments and rental properties as well as real estate sales, and, in 2016, quit working for other offices. He was finally set to focus on his own dream. During their first full year of business – 2017 – LCRG closed 17 real estate transactions and was managing over 100 investment properties, and they are currently still growing. Even now, as a successful business owner and an author of a bestselling book, Kevin truly believes that the best is yet to come, and he won't stop working until he's achieved exactly what he sees as the best in both professional and personal life. This, no doubt, is obvious to his clients, who receive only the best in customer service, and, just as importantly, investment and real estate options that are devised exactly the same way Kevin lived his whole life: with a will to make a difference in the lives around him, a definite vision, and a plan to make success happen.
Logical Choice Realty Group has a passion for their community, and loves serving and giving back. They are heavily involved in charity groups and humanitarian efforts, and believe in investing in children, who are the future.
To learn more about the accomplishments of this exceptional man and his company, visit: https://kevinlkellogg.com
For more information on Logical Choice Realty Group, visit the company website:
Interview with Omar Choudhury: The 22-Year-Old Million Dollar Business Growth Expert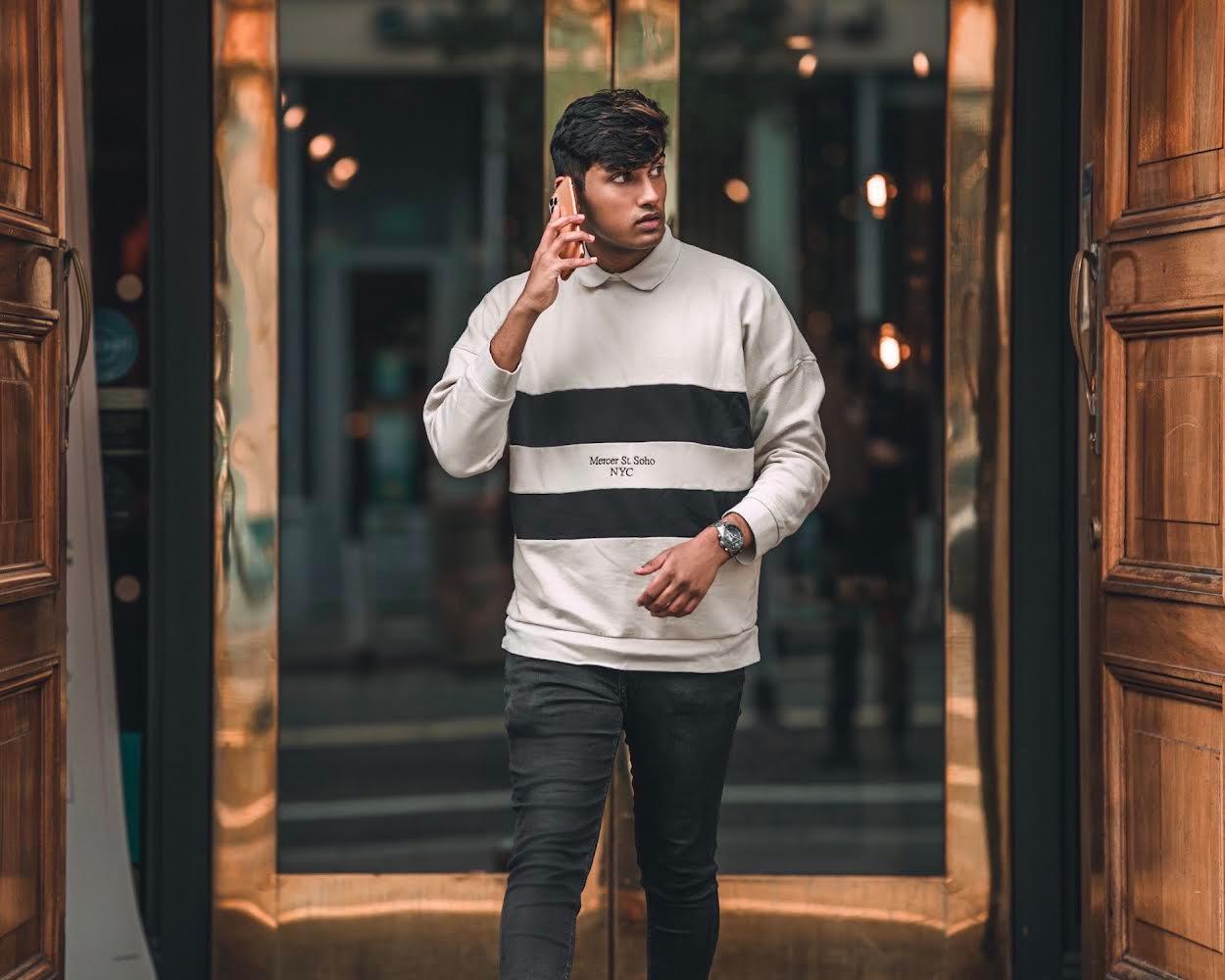 Many people dream to build a million-dollar company, but only a few achieve it. Omar Choudhury aka "Omar Connects," built his first million-dollar agency seven months from starting. Now a business growth and marketing pro, Choudhury has gone on to build multiple million-dollar companies and has been a go-to advisor for many well-known entrepreneurs, businesses, and investors.
How Did You Do It?
Having generated millions of dollars for his first agency, Omar began to consult other 7-9+ figure entrepreneurs on their social media branding and growth strategies. From talking with these high-net-worth individuals, Omar realized that their mindset was completely different from the clients who were scared to even invest $1K into his service.
 So he sought after the highest ticket service he could sell and formed Connects Clout – The top media and PR consulting agency for the world's elite entrepreneurs, businesses, and influencers. With their inside information and connections, Connects is able to help these individuals create the top 1% of social media pages. 
What Keeps are You Going?
Despite being known for his work ethic, Omar's internal values and morals are what often made him stand out in the marketplace. A man of God, and with his main goal in life to ensure his Mother is taken care of in his early twenties, Omar has inspired many others to look outside of just making money for themselves and start to do things for their soul. 

Omar plans to build a charity in the future, and plans to speak on more live stages inspiring others to live their life to the fullest.
If you are looking to scale your brand or invest in highly profitable online companies, message Omar on Facebook or Instagram @OmarConnects.