How DJ Devious Remix Reached the Streaming Charts on Apple Podcasts Worldwide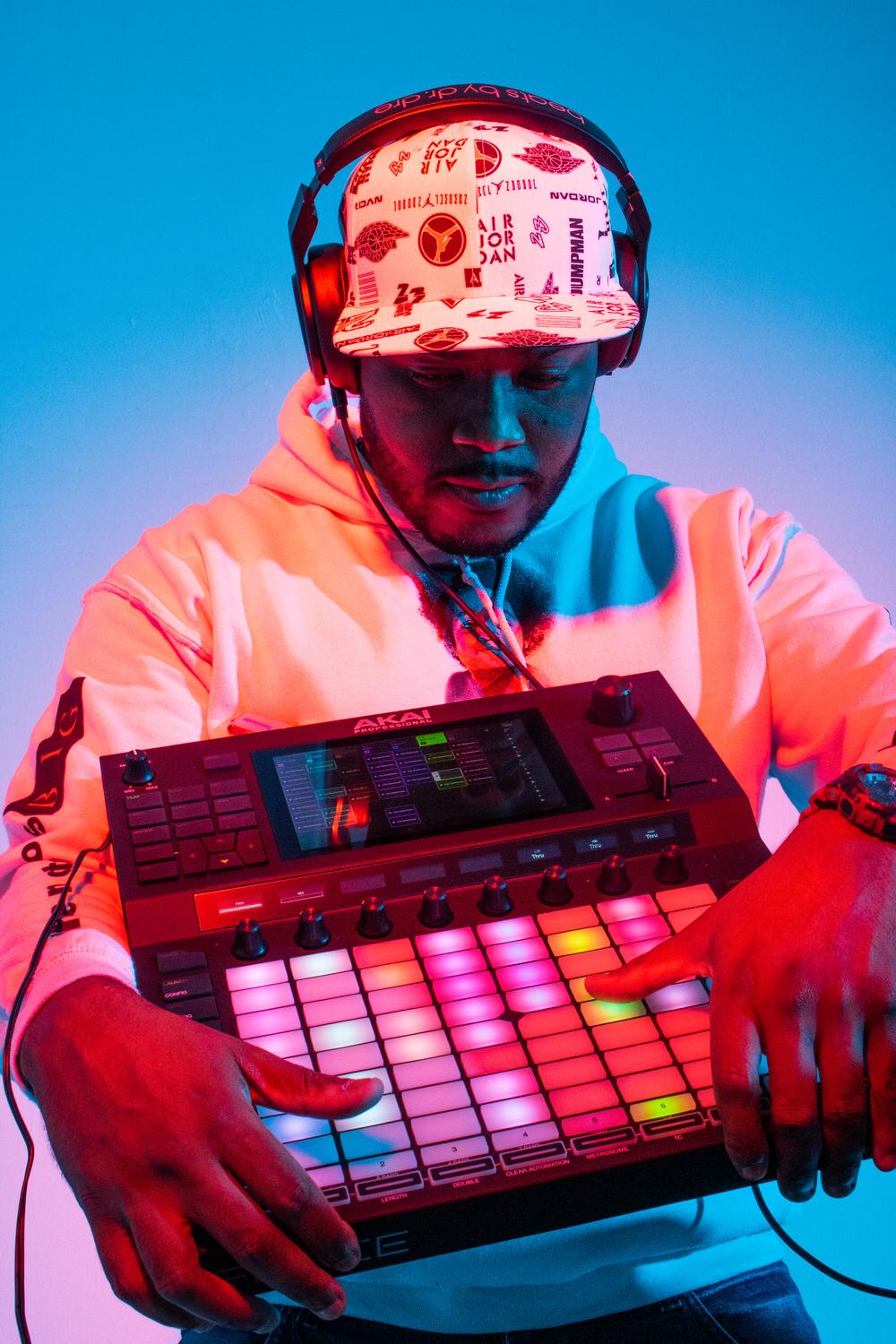 Hello music lovers! Did you know that an individual in the music industry must be very dedicated and hardworking to reach the industry's top levels? DJ Devious Remix is one such name who rose to the heights of worldwide fame with his outstanding music remixes, mash-ups and podcasts. He started his worldwide Podcast in August 2020. He is admired for his ability to remix a unique hip-hop tune to a Reggae or Afrobeats version. DJ Devious Remix is also making a huge buzz for his diversified Afrobeats Mixes titled "In Da Jungle" in Ghana and Nigeria. He plays in clubs and private parties while also producing his original remixes known as "Blends or Mash-ups" and uploading live mixes – once he gets a hold onto them.
Being in this profession of music has given him a lot of expertise as it is not easy to reach the top of Apple's Podcast in almost 20 countries in a matter of months. DJ  Devious Remix has become a household name and got many countries in Africa, South America and Asia/Europe. As a DJ, he has earned respect and a huge fan following in:
* Chile
* Ghana
* Albania
* Nigeria
* Panama
* Armenia
* Namibia
* Bulgaria
* Uruguay
* Barbados
* Honduras
* Indonesia
* Dominica
* Zimbabwe
* Kazakhstan
* The Gambia
* El Salvador
* Papua New Guinea
Besides Apple's Podcast, his music is found in:
* Mixcloud
* Audiomack
* SoundCloud
* Google Podcast
* Owltail Podcast
* Tune In Podcast
* Pod Play Podcast
* YouTube
Titled as "Devious Remix Blends and Mixes".
This list merely builds on to the amount of prosperity the Afrobeat DJ has received.
Afrobeat Mixes that DJ Devious Remix has created not only attracts many people, but it has also blessed him with a huge fan following across the globe. His Afrobeats mix under the title "In Da Jungle" has broken all records of success worldwide. When asked about his inspiration, not only the afrobeat but also his career as a DJ overall, he said that he inspires DJ Premier, Quest Love, DJ Jazzy Jeff, DJ Clue, Gary Vaynerchuck Timbaland. He plans to continue to expand his talent globally and become a platinum producer.
After receiving such groundbreaking success on his Afrobeats creative blends, DJ Devious Remix's mixes were co-signed by eminent Afrobeats artists: L.A.X and Eltee Skhillz as they promoted the DJ's music to their own fan bases. Due to this, DJ Devious Remix's own fan base increased exponentially in a matter of months.
In these advanced times, people are very picky while supporting a specific artist because if they do, they are all in. Fans are an artist's best marketers. However, it is very important to produce something that the producer likes while keeping their own identity intact. Many artists are not able to have that balance and the ones that do, are winning this game. DJ Devious Remix successfully poises the ability to keep a hold of both which is one of the reasons for his growth in the industry. Not to forget his commitment, as mentioned above. Even after receiving fame, the DJ pursues growth in his genre and topics related to his career instead of letting the fame get to his head. That is also a quality to be admired.
Also, one of the things that stand out about DJ Devious Remix is that popularity is not his goal. He knows that popularity and money are merely by-products of him improving and working on his passion and skills. Therefore, he preferred sharing his story on podcasts rather than on platforms searching for attention. The DJ wants respect over fame and he got it. On top of that, he received love and became an inspiration for thousands of people. He is a living example who proves hard work and commitment takes us a long way.
Now, let us discuss what the DJ is doing and have been doing.
Public places are mostly closed or are allowing a minimum of people to participate. When recently asked, DJ Devious Remix replied that during COVID-19, just like most DJ's and other professions, he was out of work from the resident Pub Bar he usually mixed at, along with a Brewery. Moreover, he also mixed as one of the three selected DJ's for silent disco parties. However, these days, he could only take advantage of so much free time by working on his craft and staying focused so he wouldn't get discouraged. He took that opportunity to work on numerous remix blends and mixes. Plus, he can also utilize this time to work on his digital platforms and connect with many more fans of his work online. He had mentioned that he was able to channel his energy and downtime to take his talent and audience to the next level due to which he has recently gained popularity on Apple Podcasts. By putting in his blood, sweat and tears, and personalizing his remixes according to his audience's preferences, the DJ has stolen many hearts. It shows how even the pandemic cannot stop a person from growing and achieving their dreams.
Besides collaborating with Ryan Verneuille on the popular radio show called "The Ryan Show", DJ Devious Remix is known for regularly upgrading his various fans and colossal list of supporters on social media. But when he shared his most recent Remix Blend titled: Lights, Camera, Action by the legendary hip hop artist Mr Cheeks, this exciting and ancient school vibe mix caught the attention of Mr Ryan who promptly reached out to DJ Devious Remix in asking for collaboration to discharge this remix on their radio appear.
While announcing the news, DJ Devious Remix says, "After posting my release on my Instagram feed the Host and president Ryan Verneuille approached me. He told me he checked out the remix on my YouTube channel and thought the Remix Blend was on fire."
All in all, the DJ's commitment is to discover more information around the culture behind the distinctive sub-genres of music since he accepts that it may be a never-ending look. He looks to form unique and different remixes that have never been invented or discovered.
The fundamental features of community festivals' social implications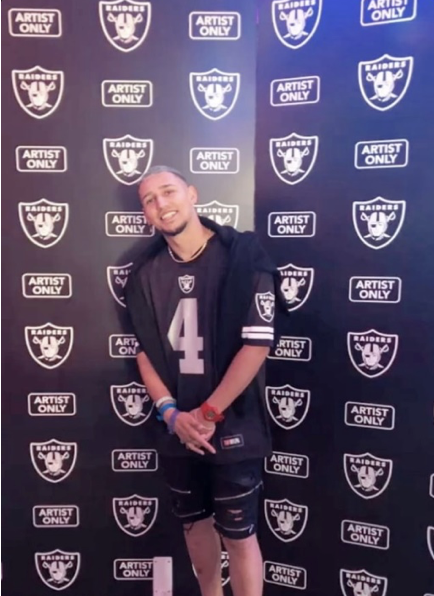 Music's power is an extraordinarily vital and unique instrument that improves the human experience. When combined with a social gathering of individuals from all walks of life who have come to appreciate this art, it creates a force unlike any other. Music allows people to imagine their lives and evoke powerful memories. Music is integral to cultural gatherings, festivals, and belief systems. Sound and rhythm patterns provide a unique insight into an individual's thoughts on current culture, subcultures, and societal concerns. Community festivals allow people of a community to engage in socialization, entertainment, and the formation of social networks, all of which can contribute to the promotion of community cohesiveness and the development of social capital within a community. 
In addition to bringing people of all colors, races, and ethnicities together, these festivals also play a pivotal role in promoting upcoming artists in the music industry. Festivals have long been one of the most prolific venues for promoting new music and exposing listeners to contemporary artists. The absence of festivals and venues has significantly hampered fresh content and talent exposure. Music is vital during festivals because it creates an instant link among those who attend. Festival music speaks to our human yearning to connect, and music is a means of self-expression that transcends all language borders. Picking up performances at smaller or local music festivals is a terrific method for new performers to get into the live music scene. 
Cultura Fest Las Vegas is organized by Alexis Lopez, CEO of artist-only entertainment in Las Vegas. The first large Latino Music Festival in the heart of Las Vegas, bringing together some of the top Latin artists from across the world to play on one stage, which includes some of the most prominent Latino Artists performing various types of music genres such as Regional Mexicana, Banda, Mariachi, and Reggaeton to create a first-time Latino music festival in the heart of Las Vegas. By reshaping live entertainment into an economic engine for growth and commerce and challenging humanity to live by its highest ideals, festivals have revolutionized the live music industry and become a crucial source of income for the music business. They also celebrate both the power of the individual and the collective masses. 
The upcoming festival to send shockwaves
The festival is scheduled to take place in 2023. With over 20 artists and ten of the biggest Latin DJs and music producers on the stage, bringing Latin Culture together, various Latin food from different cultures, games, contests, and giveaways for all guests to eat and dance the night away.
Cultura Fest will feature Latin music genres such as Reggaeton, Dembow, Mariachi, Corridos, and Banda Regional Mexicana.
Becky G, Dalex, Jowell & Randy, Blessed, Ryan Castro, Luis R Conriquez, Fuerza Reguida, Enigma Norteno, Junior H, Rickstarr, Mr. Fernandez, Christian Nava, Eslabón Armado, Eladio Carrión, Lunay, Sech, Lyanno, Mora, and many more will be confirmed as headliners in 2023.
Through his music promotion venture, Alexis intends to introduce Cultura Fest to other big cities such as Los Angeles, Texas, Chicago, and Miami. 
Introducing new artists to the audience
Alexis works as an A/R in the Latino business with numerous artists and frequently forges new ties amongst artists of various genres. Introducing numerous artists merging both cultures to be able to develop the new sounds of Latin Music, such as Grupo Firme from the Mexican Group and Jay Wheeler from reggaetón.
 About Alexis Lopez
 After suffering three ACL knee injuries, Alexis Lopez decided to hang up his boots and see what the future held for him. Alexis transitioned into music management, working with artists and DJs, and has worked for famous names in the music industry, such as Christian Nava, Rickstarr Baby, and Payso. Lopez has succeeded in every element of his life, and the new chapter of his life was no exception. Alexis Lopez knocked on many doors in his early days and was successful throughout his life. He has completed several missions. Lopez is now taking multiple Artists to South America, Central America, and Canada, such as Grupo Firme, Dos Carnales, Wisin & Yandel, Steve Aoki, Jay Wheeler, Oscar Maydon, Becky G, Luis R Conriquez, and many more Latino artists.