How does Karan Oberoi stay in shape? | Fitness Interview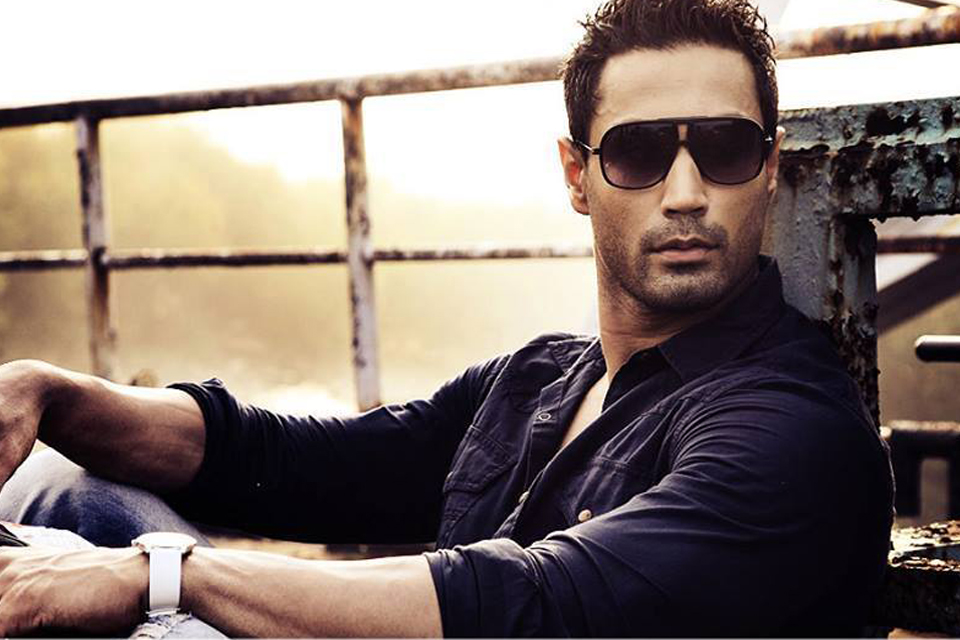 Amid this lockdown wellness and fitness is taking a whole new meaning while we all are forced to stay back our home and still remain fit. The pandemic that has led to a lockdown in many parts of the country has hit the fitness centers both big or small and it's quite evident that gyms are not going to open soon. What does that mean? Yes, we all need to learn and understand different ways to stay in shape while being at home. All those people who were quite regular at the gym are facing the biggest concern of finding the equipment at home leading them frustrated for not being able to meet their fitness goals. Amid all this we had a word with 'India's top male model'; Karan Oberoi 'KO' on how to keep ourselves fit and achieve our fitness goals. Karan Oberoi 'KO' is both a fashion and a fitness model has also graced the cover of leading fitness magazines in India such as Men's Health.
Michelle Langton – What fitness regime do you follow?

Karan Oberoi 'KO' – I keep changing my fitness routine be that diet or workout so that my body doesn't get used to it and also so that the routine does not become monotonous.

Before the lockdown happened, this is what I followed: For three days in a week, I would go to the gym and do weight training, cardio and stretching. For the other three days, I would go for a run in the morning along with some body weight training and abs workout. I keep one day for rest.
Michelle – What's the longest duration you have remained without exercising? Has this lockdown affected the routine?
KO – I can't cut off myself from exercising or running. In last one decade I have never missed my work out for even a single day because I believe, even if you are super busy it's all about keeping the workout short yet intense therefore taking out time every day. Because working out is a priority as other things in life are like sleeping and eating food. I was in Delhi when this lockdown occurred. I didn't have single dumbbell back at my place to help me with workout. Every day since the lockdown I work out for 45 mins doing intense training that includes push ups for different muscle groups, stand ups, on spot jumps and short sprints at my home terrace.
Michelle – Do you believe in following diets?

KO – Yes, in fact it's all in your diet. 70 percent depends what you eat that contributes in how you look. Looking fit doesn't restrict to having muscles. When we talk about diet, it's about eating food that are high in nutrition value. Discarding junk, eating wholesome food, green vegetables and citrus fruits in your diet. I think during this lockdown eating vegetables and avoiding junk has been easy for everyone as junk isn't easily available.
Michelle – What is Model Karan Oberoi's fitness mantra?

KO – Fitness is a lifestyle for me that revolves around eating right and being consistent with my workout routine. Eat right! Workout Right! And sleep right!!!
Michelle – Any fitness advice you have for aspiring fitness models or anyone who wants to have body like a male model?

KO – To have a body like a male model, it requires patience. Don't go for short cuts. Slowly and gradually you will see the changes in your body and enjoy the journey. Keep a track of your workout, analyse what is working for your body and what is not. The trick lies in keep changing the workout routine as well as your diet. Eating right, working out everyday and sleeping for at least 8 hours can help you fetch best results. It is also imperative to stay away from all sort of addictions as they not only hamper the stamina but also takes away the charm.
Michelle – What is your daily diet routine?
KO – My daily diet includes high nutrition value foods, green leafy veggies and citrus fruits. But yes, while I am shooting this is following diet routine that helps me to look lean and muscular
Breakfast: His breakfast includes 6-7 white eggs, 4 slices of brown bread toast or porridge, some fruits such as apple and banana and one scoop of protein shake.
Lunch: spinach or boiled vegetables and one cup brown rice or quinoa and one piece of chicken breast.
Evening: Glass of orange juice with 6 eggs white or Protein Bar (when egg whites not available)
Dinner: Two slices of steamed fish and green raw salad. His dinner includes soup, salads, and veggies quite often.
Takes one scoop protein shake before sleeping.
Michelle – How do you stay motivated?
KO – The current times have been depressing for everyone, but being focussed is the key. I take it as a challenge and give myself daily/weekly goals, achieving these on regular basis feels like an achievement and hence motivates me to keep working out and eating right. Since I am at home, my mom keeps luring me with her new recipes, she tries to keep it healthy for me to stay fit but sometimes she goes overboard with her love resulting, me giving extra workout goals to self the next day.
Michelle – How are you spending your days during this lockdown period?
KO – I usually spend my day sleeping and working out. First half usually passes by helping the family do the chores, sanitising the house, groceries. In the free time, I listen to motivation videos on YouTube, listen to music, binge watch on Netflix. Some days the time flies and some days it stands still.
Unlocking the Vault: Finding the Best Bonuses from the Most Trusted Casino Providers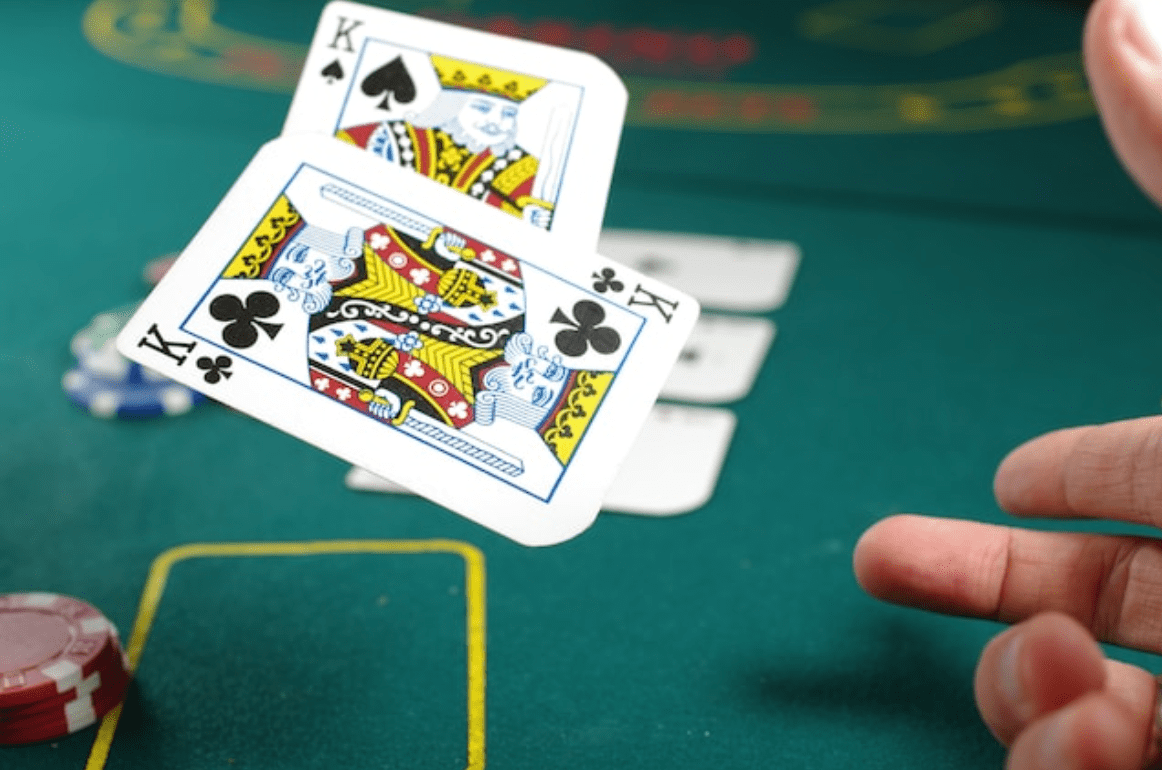 The online gambling world is like a treasure trove, full of riches waiting to be unlocked by savvy players. But with so many casino providers offering enticing bonuses, it can be overwhelming to sift through them all to find the gems. That's where BonusFinder comes in – a swashbuckling crew of experts on a quest to help players unlock the vault of the best bonuses from the most trusted casino providers.
Led by the fearless Riku Vihreäsaari, a professional poker player and gambling expert, BonusFinder sets sail to discover the most reputable casino providers worldwide. With their extensive knowledge of the online gambling industry and years of experience, they know how to separate real treasure from fool's gold.
But finding the best bonuses is only half the battle – BonusFinder is dedicated to helping players make the most of their newfound riches. With their in-depth reviews of each provider, players can learn everything from payment methods to payout times and beyond. And with their expert analysis of each bonus offer, players can be sure they're getting the most bang for their buck.
So, whether you're a seasoned player or a newcomer to online gambling, BonusFinder is the crew you want as you navigate the choppy waters of casino bonuses. With their unwavering commitment to legitimacy and trust, you can be sure that the treasures they help you discover will be worth their weight in gold. Set sail with BonusFinder today and unlock the vault to the best bonuses from the most trusted casino providers.
So, feel free to venture out and try new online casinos with the best bonuses. With BonusFinder, you can feel confident that you are playing with the most trusted providers in the industry. Take advantage of these bonuses and unlock the vault of online gaming possibilities.
Michael Jordan once said, "I can accept failure; everyone fails at something. But I can't accept not trying." Why not give it a try and unlock the vault of online gaming possibilities? With BonusFinder by your side, you can rest assured that you are playing with the best bonuses from the most trusted casino providers. So take a chance, and see what big winnings await you.
Here are four key takeaways from this article that readers can keep in mind:
Take advantage of the bonuses: Online casinos offer various bonuses to attract new players and retain existing ones. By carefully researching and comparing these bonuses, players can maximize their value and get the most out of their online gambling experience.
Look for reputable providers: With so many online casinos out there, it's important to do your due diligence and choose a trustworthy and reliable provider. Look for casinos licensed and regulated by reputable authorities and with a solid reputation for fair play and timely payouts.
Understand the terms and conditions: Before you sign up for a bonus or start playing at an online casino, ensure you understand the applicable terms and conditions. This includes things like wagering requirements, minimum deposits, and maximum payouts. By reading the fine print, you can avoid any unpleasant surprises.
Keep it fun and responsible: Finally, it's important to remember that online gambling should always be a fun pastime, not a way to make money or solve financial problems. Set a budget for yourself and stick to it, and only chase losses or bet what you can afford. With the right mindset and a little luck, online gambling can be a thrilling and rewarding experience.
As the famous gambling proverb goes, "The best bet you can make is on yourself." By following these tips and taking a responsible approach to online gambling, players can unlock the vault of exciting bonuses and trusted providers and enjoy all the thrills and excitement that the world of online casinos has to offer.