How Does the Quality Sleep Affect Your Mental Wellbeing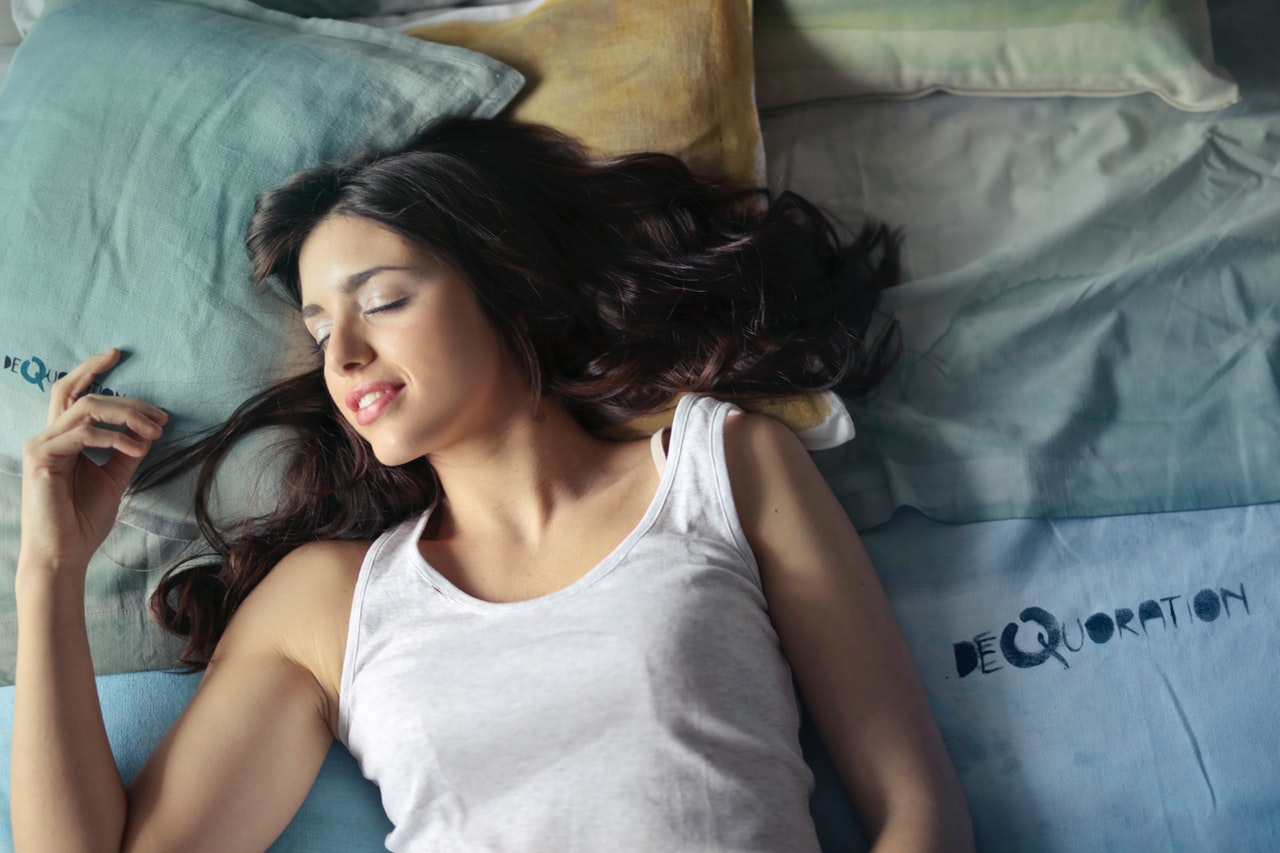 As you might have noticed, poor quality sleep has immediate adverse effects after pulling an all-nighter or when someone wakes you up before your alarm goes off. However, besides feeling groggy and out of it, did you know that not sleeping well can cause or exacerbate mental health issues? 
Taking care of your mental health should be a priority. Mental health being a priority is why you have to ensure your sleep quality doesn't get compromised. And for that, one of the best things is the Cake Delta 8 Disposable. Cake is a well-known brand, and its Delta 8 disposables are safe, last for hours and come at an attractive price.
Depression
For a long time, depression was known to be what causes you not to get enough sleep, but recent studies show that sleep deprivation can lead to depression. For example, a meta-analysis from 2011 with data from 21 studies found that your chances of getting depression double if you have insomnia.
Suffering from chronic sleep deprivation, which means getting poor quality sleep over long periods, is now known for changing a chemical called serotonin in your brain. The serotonin in your brain is the chemical responsible for keeping you happier when it's at normal levels. Should these levels drop, you risk getting depression. 
ADHD
If you've had ADHD since childhood, whether or not you were diagnosed with it, you might find it harder to fall asleep when you grow older. Unfortunately, the opposite is also true, and research has shown that it's possible to develop ADHD later if your sleep patterns are regularly disturbed over the years.
Researchers found through sleep restriction experiments that getting poor sleep can worsen ADHD symptoms. That can cause you to get more impulsive, over-active, and inattentive than usual. Additionally, a study that involved children with ADHD showed a decline in the intensity of symptoms after the kids' sleep patterns got restored to normal levels.
Anxiety
According to the American Academy of Sleep Medicine, you need to get a minimum of seven hours of sleep every day to avoid mental health issues like anxiety. Dr. Julia Kogan, a sleep and stress psychology specialist, says your body produces higher cortisol levels when you're getting enough sleep.
Cortisol is a chemical that's usually connected with stress as it's responsible for worsening digestive problems and headaches to make you feel exhausted or anxious. In addition, sleep deprivation intensifies activity in the regions of your brain correlated to anxiety, as stated in a 2013 study in The Journal of Neuroscience.
PTSD
A 2019 meta-analysis and systematic review said that your chances of developing an anxiety disorder like PTSD multiply by three if you have insomnia. Other studies saw people who experience sleep disruptions being at risk of getting PTSD more quickly than people who sleep healthily. Losing out on REM sleep was the prominent factor in increasing this risk.
REM sleep and other stages of sleep are crucial in helping you understand that the stimuli you experience in an unpleasant setting can be harmless. The Biological Psychiatry: Cognitive Neuroscience and Neuroimaging journal has a study that showed how losing sleep hampers the brain's function that makes you forget bad memories.
Psychosis
Researchers say if you lie awake in bed often instead of sleeping, the longer you do this, the higher your chances of losing a sense of reality rise. Some of the symptoms you must look out for before the situation worsens include intensifying hallucinations and hazy or racing thoughts. 
Psychosis symptoms are now understood to amplify the longer you stay awake and usually start with simple sensory misjudgments. The good news is that if you find yourself with psychosis symptoms due to not sleeping enough, returning your sleep patterns to healthy levels can cure these.
Bipolar disorder 
A study published in the British Journal of Psychiatry in September 2017 found that sleep deprivation can trigger manic episodes in people with bipolar disorder. Additionally, when you're experiencing a manic episode, you could feel like you don't need sleep as you'll feel extraordinarily energized or alert. 
A study in the Translational Psychiatry journal that singled out healthy people found a link between poor sleep and bipolar disorder risk. While this study doesn't mean you'll get bipolar disorder by not sleeping enough, it does give us enough reason to want to prevent that possibility. 
Conclusion
You can avoid developing or making many mental health conditions worse by simply spending more time asleep. However, just sleeping may not always be easy. So look for ways to curb abnormal sleeping patterns and contact your doctor should you think you have a sleep disorder.
Hardwood Staircase Flooring: Pros, Cons, and Benefits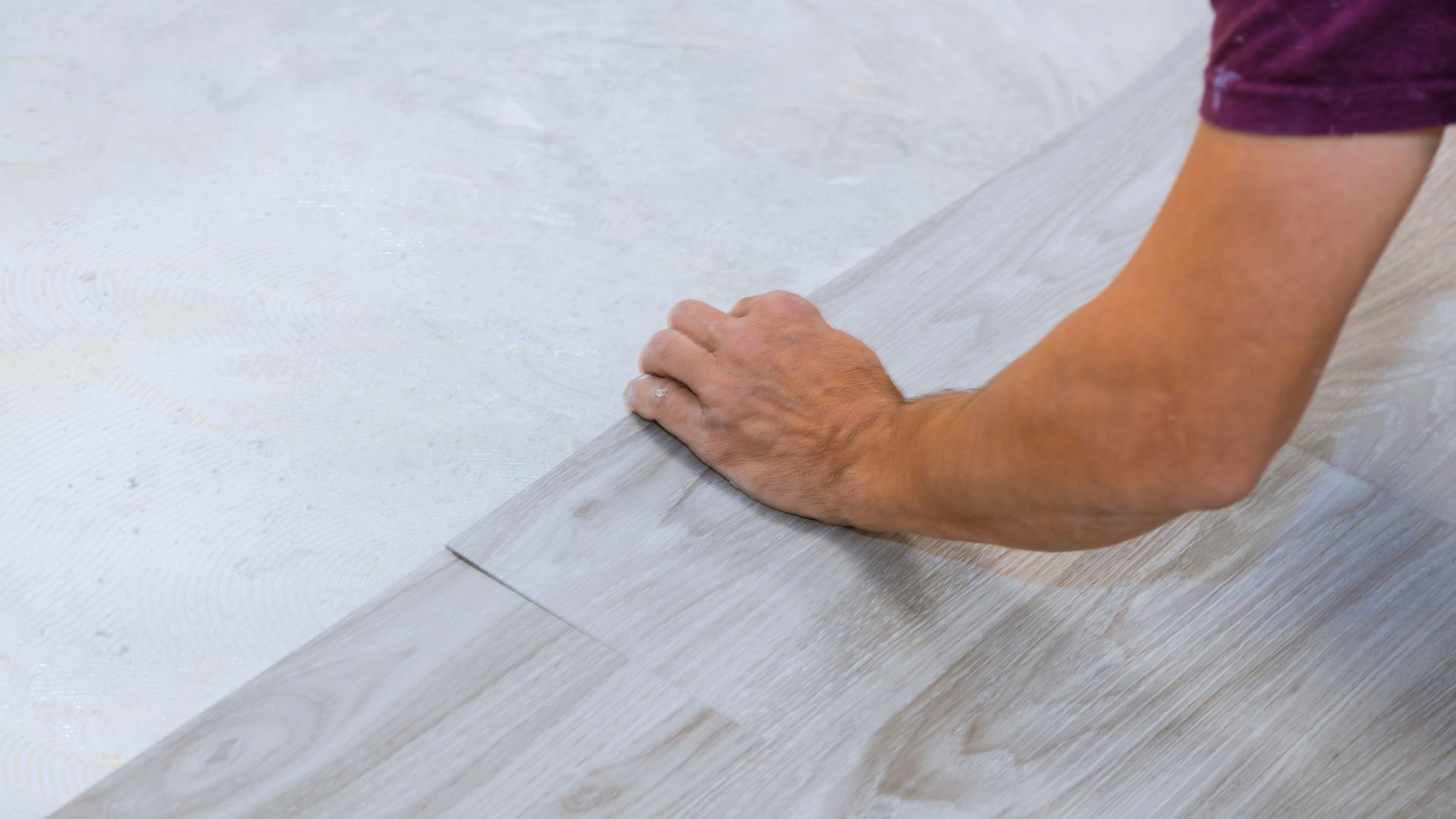 In the world of home design and aesthetics, stairs play an important but often overlooked role. Unfortunately, many homeowners unknowingly underestimate the untapped potential of stairs as essential design elements. In addition to their practical purpose, stairs can be turned into elements that add elegance and style to a home. Among the various materials used for staircases, hardwood is consistently favoured and versatile. It not only emphasizes visual appeal but also provides practical benefits. In this article, we will take an in-depth look at hardwood flooring on stairs, exploring its many benefits, unique features, and essential factors that deserve close attention.
The Allure of Hardwood: 10 Resounding Reasons to Consider
Before we delve into the particularities that make hardwood a quintessential choice for staircases, it's significant to preface that every material brings its own set of attributes to the table. However, hardwood stands out as an amalgamation of versatility, enduring grace, and pragmatic efficiency. In the following sections, we dissect the manifold reasons that could make hardwood the pièce de résistance of your home, synthesizing elegance and utility in a singular, memorable way.
1. The Intersection of Aesthetics and Practicality
The material you choose for your staircase isn't just a matter of function; it's a declaration of style. Hardwood, with its intrinsic elegance and an array of utilitarian benefits, delivers a package that's hard to ignore or beat.
2. Refinishing: A Second Life
Think about your staircase as a long-term investment. Over time, the rigours of daily use will manifest in scuffs, dents, and general wear. Hardwood offers an elegant solution—refinishing. This process restores your staircase to its former glory, allowing for a sustainable approach to interior decor.
3. The Majesty of Grain Patterns
Hardwood is not a monolith. The unique grain patterns that distinguish one type of wood from another can add significant nuance to your staircase. They allow for a deeply customized aesthetic that can either complement your existing decor or serve as a contrast to create an entirely new design language within your home.
4. An Investment in Timelessness and Home Value
Hardwood's timeless appeal is a well-established fact. What's less discussed is how this quality can translate into a tangible financial benefit. A hardwood staircase can significantly elevate the overall value of your property, making it a wise investment for the future.
5. Maintenance Ease
In the bustle of modern life, who has the time for laborious maintenance routines? Hardwood staircases, with their minimal upkeep requirements, fit comfortably into busy lifestyles. A simple sweep and an occasional mop will keep them shining for yea harbour
6. The Health Dividend
A carpeted staircase might look inviting, but it can be a hotbed for allergens and pathogens. In contrast, the smooth surface of hardwood is less likely to harbour these unwelcome guests, making it a more health-conscious choice, particularly for households with children or those susceptible to allergies.
7. Versatility in Design and Safety
Adding a runner or tread rug can instantly mitigate concerns about noise or slippage on a hardwood staircase. This dual-function approach means that you don't have to sacrifice aesthetics for safety.
8. Eco-Friendly Credentials
In an age increasingly defined by environmental consciousness, the natural origins of hardwood make it an environmentally friendly choice. While it's essential to source responsibly to ensure sustainability, the inherent eco-friendly nature of wood offers a win-win situation.
9. Durability Par Excellence
A well-crafted hardwood staircase can withstand years of heavy traffic without losing its aesthetic or functional edge. Its remarkable durability promises not just longevity, but also sustained quality.
10. Weight and Structural Integrity
While often robust and substantial, specific hardwoods like Douglas fir and pine strike an essential balance between strength and weight, making them ideal for complex staircase structures.
Pros and Cons of Hardwood flooring
No decision, especially one as enduring as the choice of material for your staircase, should be made lightly. While hardwood offers a plethora of advantages, it's not devoid of its own set of quirks and considerations. Whether you're enamoured by the visual feast that is a hardwood staircase or you're still straddling the fence of decision-making, a balanced understanding of both its virtues and limitations can illuminate your path. So, let's unfurl the tapestry of pros and cons to help you make a well-considered choice.
Pros:
One of hardwood's standout features is its minimal maintenance requirement. Unlike carpeting or other soft flooring materials that may require periodic deep cleaning, hardwood only needs occasional dusting or mopping. This ease of maintenance saves both time and long-term cleaning costs.
Hardwood is like a chameleon in the design world; it can adapt to almost any setting or aesthetic preference. Whether your home leans more towards a rustic charm or modern minimalism, hardwood can be finished and stained to match the mood.
For households with allergy concerns, hardwood is a godsend. Its solid, non-porous surface is hostile to dust mites, allergens, and other pathogens that could cause health problems. It's much easier to clean and sanitize, ensuring a healthier living environment.
A hardwood staircase is not just a design choice; it's an investment. Homes with hardwood features often have higher resale values. Over time, as other materials age and deteriorate, hardwood retains its timeless allure, thereby adding to the long-term value of your property.
Provided that you're sourcing from responsible vendors, hardwood is a renewable resource. Its production has a lower carbon footprint compared to other flooring materials like tiles or carpet. Plus, old hardwood can typically be recycled or repurposed, minimizing waste.
It's not just about how long something lasts, but also about how well it lasts. Hardwood is inherently durable, capable of withstanding heavy foot traffic and the wear and tear of daily life without losing its aesthetic appeal.
Wide Range of Stylistic Options
Hardwood comes in various species, grains, and finishes, allowing for an enormous range of stylistic options. From the rich, dark hues of walnut to the lighter tones of birch or oak, you can customize your staircase to match your specific aesthetic tastes and needs.
Cons:
May Require Safety Adaptations
Hardwood is a beautiful but slippery material, especially when wet. If you have small children or elderly family members, or if you're just generally concerned about safety, you may need to invest in additional safety features like anti-slip treads or stair runners.
The upfront cost of installing a hardwood staircase can be higher than other material options like carpet or laminate. This initial expenditure, however, should be weighed against the long-term benefits, both aesthetic and financial, that hardwood offers.
Specific Household Conditions May Necessitate Extra Considerations
While hardwood is mostly durable, it can be sensitive to fluctuations in temperature and humidity. Homes in particularly dry or humid climates may require humidifiers or dehumidifiers to maintain the wood's integrity over the long term. Also, if you have pets with claws, be prepared for some inevitable scratching.
Conclusion
Choosing a staircase material is not a decision to be taken lightly; it's an integral element that functions both practically and aesthetically within your home. Hardwood offers an attractive package of aesthetic versatility, long-term value, minimal maintenance, and health benefits. Consult your local specialists to ensure your hardwood staircase not only captures your aesthetic vision but also endures over time.