4 Fun Summer Activities Your Whole Family Will Enjoy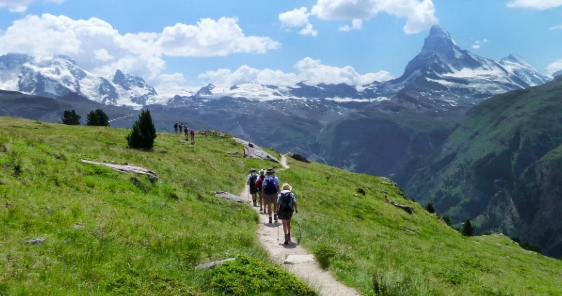 Summer is right around the corner and that means spending quality time with friends and family. Whether you already have some traditions in place or you're looking for new ideas, here's a list of several adventures and activities you may want to try this summer. 
Water sports
When was the last time you and your family headed out on the water for a day of wakeboarding, water skiing, or tubing? Make this summer your time to explore some watersports.
When you already have a boat, it's pretty affordable to get your own water sports equipment and try new things. For instance, you may want to explore stand-up paddleboards or kneeboards. You could also get a new innertube for towing multiple people at once.
Don't have a boat? No problem. There are many locations where you can rent a boat and the type of water sports equipment you'd like to try. Look around online and find a place that rents equipment for boating. If they don't have what you need, ask for a reference.
If you're feeling adventurous and don't have younger kids, you might want to head out to a spot where you can learn to kitesurf.
Whatever water adventure you choose, make sure everyone is wearing a life vest, even your pets, and take a basic water safety course if you haven't already.
Backyard giant toss games
Have you ever seen those giant bean bags, horseshoes, or discs designed to be thrown across the yard? Each game is a little different, but these types of games are fun for the whole family, even little ones.
One of the best games is bean bag tic-tac-toe. With this game, you have to toss a giant bean bag onto a giant tic-tac-toe game board in the right spot. It's a fun twist on a simple game.
There are tons of other backyard toss games you can play with your family, including lawn darts (the safe version of the game), horseshoes (plastic or bean bag style for younger kids), and disc golf.
Croquet
Croquet is a somewhat involved game to play, but the act of playing is simple enough that it might be of interest to kids, even if they don't understand the details. Otherwise, croquet is an excellent game to play with friends, a spouse, or older children.
The goal in a game of croquet is to make both of your balls hit a peg after hitting them through a series of hoops in a specific order. For instance, there are five hoops that are all facing different yet specific directions. Each ball has to go through each hoop two times in a specific order. 
Then, each ball has to move backward through each hoop in the opposite order, at which point the objective becomes to hit a peg. When a ball hits the peg, it's removed from the game, and the first person to hit the peg with both balls wins.
Here are the basic rules for playing croquet and a video showing the gameplay if you're not familiar. It may not be everyone's cup of tea, but it's relaxed enough that it can be enjoyed by a group of friends.
A slip 'n slide
You can't have a fun summer without a slip 'n slide in the backyard! Even when it's not that hot out, it's a fun way to pass the time.
There are so many different styles to choose from today, from simple tarp-like slides to slides with a pool at one end. Some slip 'n slides are even padded and come with inflatable kickboards to make the ride a little more enjoyable.
On really hot days, the best slip 'n slides are the ones that spray water everywhere and cool you down from every direction.
Enjoy this summer with new activities 
Don't let this summer be stale and boring. Bring your friends and family together to enjoy each other's company with some new activities. Make this summer fun, whether you set up some games in your backyard, go out on the water, or just hang out in the house and talk. 
What's most important is that you spend time with the people you love.
Sustainable Animal Management Practices for Small Farms: Minimizing Environmental Impact and Maximizing Profits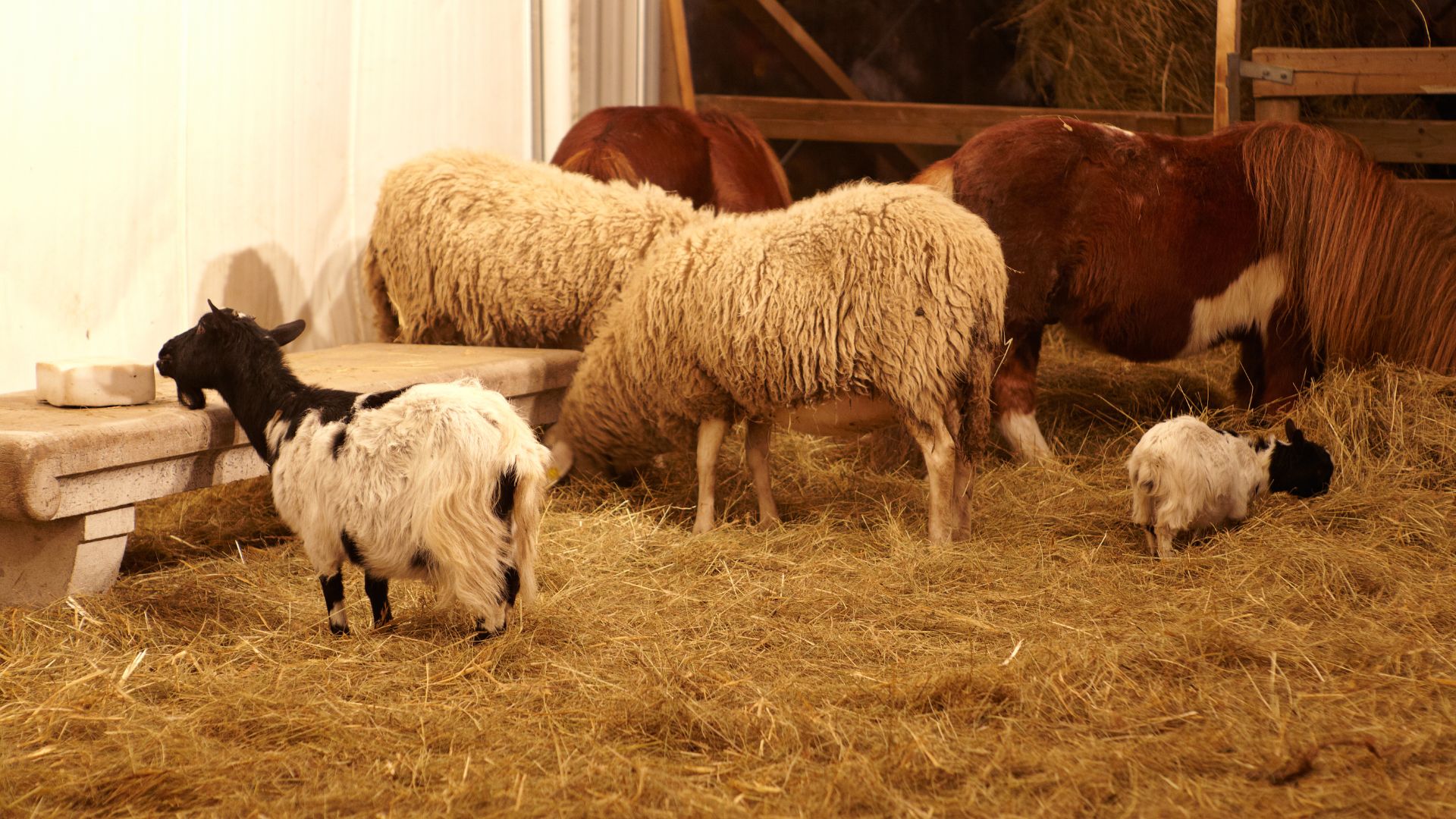 Small farms play a vital role in our food system, providing locally-grown produce and meat to communities across the country. However, these farms face challenges in terms of sustainable animal management, as they may lack the resources and infrastructure of larger operations. In this article, we will discuss some sustainable animal management practices that small farms can adopt to minimize their environmental impact and maximize their profits.
Implementing a Rotational Grazing System
One issue that small farms may face is managing the waste produced by their livestock. Manure and other by-products can contribute to air and water pollution if not properly managed. One strategy for addressing this issue is to implement a rotational grazing system. This involves dividing a pasture into several smaller sections and rotating the livestock between them. This allows the animals to graze on fresh grass while also allowing the grass to recover and reducing the amount of manure in any one area. The benefits of this system include improved soil health, increased biodiversity, and reduced need for chemical fertilizers.
Using Natural Remedies and Preventative Measures
Another sustainable animal management practice for small farms is to use natural remedies and preventative measures to reduce the need for antibiotics and other medications. For example, probiotics and essential oils can be used to promote gut health in livestock, while natural fly repellents can help keep pests at bay. This not only reduces the use of antibiotics and other chemicals but can also improve the overall health and well-being of the animals. Moreover, animals that are raised naturally and without the use of antibiotics or growth hormones may fetch higher prices in the market.
Investing in Efficient Infrastructure
In terms of infrastructure, small farms can benefit from investing in equipment and facilities that are designed to be efficient and low impact. For example, a cattle gate system can be used to manage the movement of livestock between pastures without the need for manual labor. This system involves a series of gates and fences that can be opened and closed remotely, allowing the farmer to easily move the animals to different areas of the farm. This reduces the amount of time and energy required to manage the livestock, while also minimizing the risk of injury to both the animals and the farmer. Similarly, investing in solar-powered water pumps, energy-efficient lighting, and eco-friendly insulation can help reduce the farm's energy costs and carbon footprint.
Collaborating with Other Farmers
Small farmers can also benefit from networking with other farmers and industry professionals to share knowledge and resources. This can include attending workshops and conferences, joining farmer networks and associations, and connecting with other farmers online. By working together and sharing ideas, small farmers can learn from each other and develop sustainable animal management practices that are tailored to their specific needs and resources. Moreover, collaborating with other farmers can help small farms gain access to new markets, shared resources such as equipment, and increased bargaining power with suppliers and buyers.
Conclusion
In conclusion, sustainable animal management practices are crucial for small farms to minimize their environmental impact and maximize their profits. By implementing strategies such as rotational grazing, natural remedies, efficient infrastructure, and networking with other farmers, small farms can thrive while also contributing to a more sustainable and resilient food system. And with tools like the cattle gate system, small farmers can manage their livestock with ease and efficiency, allowing them to focus on what really matters: growing healthy, happy animals and producing high-quality, locally grown food.