4 Fun Summer Activities Your Whole Family Will Enjoy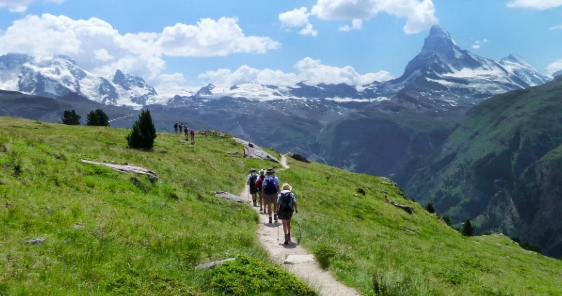 Summer is right around the corner and that means spending quality time with friends and family. Whether you already have some traditions in place or you're looking for new ideas, here's a list of several adventures and activities you may want to try this summer. 
Water sports
When was the last time you and your family headed out on the water for a day of wakeboarding, water skiing, or tubing? Make this summer your time to explore some watersports.
When you already have a boat, it's pretty affordable to get your own water sports equipment and try new things. For instance, you may want to explore stand-up paddleboards or kneeboards. You could also get a new innertube for towing multiple people at once.
Don't have a boat? No problem. There are many locations where you can rent a boat and the type of water sports equipment you'd like to try. Look around online and find a place that rents equipment for boating. If they don't have what you need, ask for a reference.
If you're feeling adventurous and don't have younger kids, you might want to head out to a spot where you can learn to kitesurf.
Whatever water adventure you choose, make sure everyone is wearing a life vest, even your pets, and take a basic water safety course if you haven't already.
Backyard giant toss games
Have you ever seen those giant bean bags, horseshoes, or discs designed to be thrown across the yard? Each game is a little different, but these types of games are fun for the whole family, even little ones.
One of the best games is bean bag tic-tac-toe. With this game, you have to toss a giant bean bag onto a giant tic-tac-toe game board in the right spot. It's a fun twist on a simple game.
There are tons of other backyard toss games you can play with your family, including lawn darts (the safe version of the game), horseshoes (plastic or bean bag style for younger kids), and disc golf.
Croquet
Croquet is a somewhat involved game to play, but the act of playing is simple enough that it might be of interest to kids, even if they don't understand the details. Otherwise, croquet is an excellent game to play with friends, a spouse, or older children.
The goal in a game of croquet is to make both of your balls hit a peg after hitting them through a series of hoops in a specific order. For instance, there are five hoops that are all facing different yet specific directions. Each ball has to go through each hoop two times in a specific order. 
Then, each ball has to move backward through each hoop in the opposite order, at which point the objective becomes to hit a peg. When a ball hits the peg, it's removed from the game, and the first person to hit the peg with both balls wins.
Here are the basic rules for playing croquet and a video showing the gameplay if you're not familiar. It may not be everyone's cup of tea, but it's relaxed enough that it can be enjoyed by a group of friends.
A slip 'n slide
You can't have a fun summer without a slip 'n slide in the backyard! Even when it's not that hot out, it's a fun way to pass the time.
There are so many different styles to choose from today, from simple tarp-like slides to slides with a pool at one end. Some slip 'n slides are even padded and come with inflatable kickboards to make the ride a little more enjoyable.
On really hot days, the best slip 'n slides are the ones that spray water everywhere and cool you down from every direction.
Enjoy this summer with new activities 
Don't let this summer be stale and boring. Bring your friends and family together to enjoy each other's company with some new activities. Make this summer fun, whether you set up some games in your backyard, go out on the water, or just hang out in the house and talk. 
What's most important is that you spend time with the people you love.
5 Dangerous Leading Causes of Pedestrian Injuries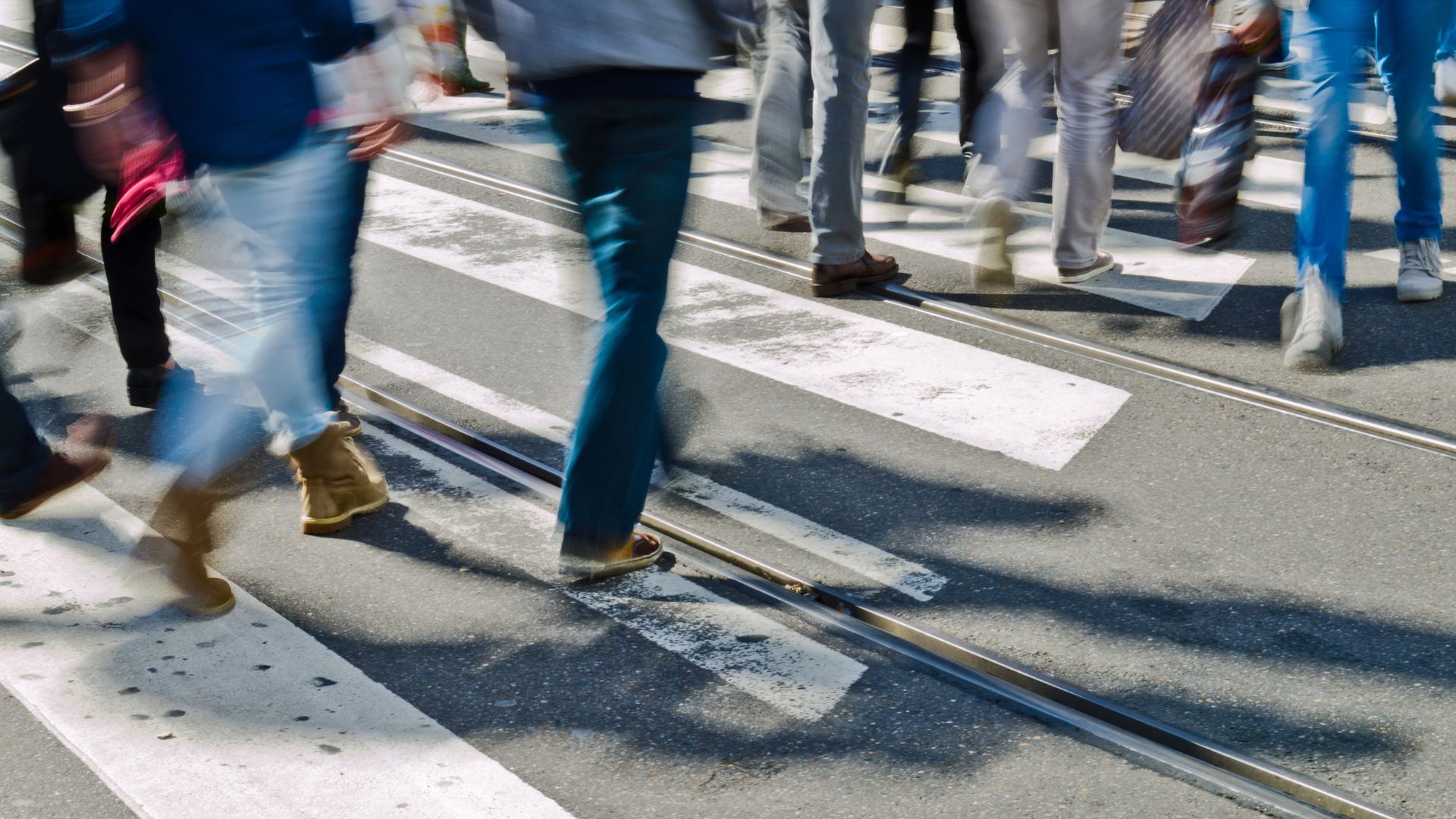 The public sphere is filled with thousands upon thousands of pedestrians, especially in crowded cities. While being out in public is typically perfectly safe, some actions can put you into dangerous situations and legally sketchy territory. By understanding the types of actions that lead to pedestrian accidents, you can do your best to effectively avoid them. To assist you, here are five of the most dangerous leading causes of pedestrian injuries: 
1. Substance Abuse
Intoxication can lead people to do dangerous things and can make us unaware of the environment around us. Every day, intoxicated individuals find themselves either harming someone, or themselves, through a pedestrian accident. You'll walk less safely, and have poor judgment when intoxicated, so you're more likely to ignore traffic rules, and go onto properties that are shut off and unsafe. If you or a loved one have been injured in a pedestrian accident due to an intoxicated individual's actions, you should contact a personal injury lawyer immediately. For those suffering from addiction and abuse issues, there is help out there that can guide you through defeating your addiction cycle. 
2. Being on the Road
Being a pedestrian on a roadway is incredibly dangerous. You should stay off the roadways at all times unless you are using a legal and clearly-marked crossing. Otherwise, you put yourself, and everyone else on the road, at risk. Being considerate, and staying aware of your surroundings, is crucial, after all. Not only is being on the roadways as a walking pedestrian illegal, but it can cause you to suffer serious bodily harm. Even at slow speeds, being hit by a vehicle can cause immense, life-changing injuries (and even death). No matter what situation you're in, you should steer clear of the roadways if you're not in a vehicle. 
3. Improper Crossings
Part of staying safe as a pedestrian is following the traffic laws that are set up to protect you. When you're at a crosswalk or some other type of crossing area, you need to follow signs and signals perfectly. Even if you think you can get across the road before any vehicle comes, you may be misjudging how much time you actually have. Not only will you be putting drivers in a hazardous scenario (along with yourself), but if you're improperly crossing, you'll be breaking the law. Jaywalking is often seen as no big deal, but there's a reason it's against the law. You're causing chaos that's preventable, and which can put yourself and others at risk of serious injury. 
4. Poor Visibility 
You've likely noticed that nearly every public space that you'd want to be in is properly lit. There's a reason for that. Poorly lit public areas are a major safety risk, and people who are harmed due to a poorly lit public space can sometimes bring litigation against the property owner. When a space is not properly lit, it makes pedestrians targets for criminals and makes it difficult for pedestrians to see where they're going. A lack of visibility greatly increases the chance of slip and fall accidents, as well as other dangerous happenings. Staying in well-lit public areas will help keep you safe from accidents, and people who would harm you if given the chance. 
5. Reckless Behavior 
There are few actions pedestrians can engage in that are as devastating and potentially dangerous as general reckless behavior. Running, fighting, and other forms of being belligerent in public spaces can cause huge disruptions and even injuries. Additionally, this type of disruptive, aggressive conduct is against the law in many states. These laws are set up to prevent unstable or aggressive individuals from creating a toxic or threatening atmosphere in public spaces. It's always important to treat your environment, and fellow human beings with respect, after all. By acting appropriately, and even-headed, you're also able to understand your immediate surroundings more effectively, which helps protect you from any dangerous behavior from fellow pedestrians. 
Keep Public Spaces Safe
By avoiding these five types of disruptive and dangerous behavior, you can do your part to keep our country safe. When you're injured through the reckless or illegal actions of another person, a quality pedestrian accident lawyer can help you find the justice and restitution that you deserve. Meanwhile, you must behave in a way that keeps other members of the public feeling safe, secure, and at peace. Doing so will help keep you out of trouble, and prevent you from suffering serious injuries in a pedestrian accident.