The One Percent Movement Founder: 6 Questions We Need To Ask Ourselves To Keep Creating Impact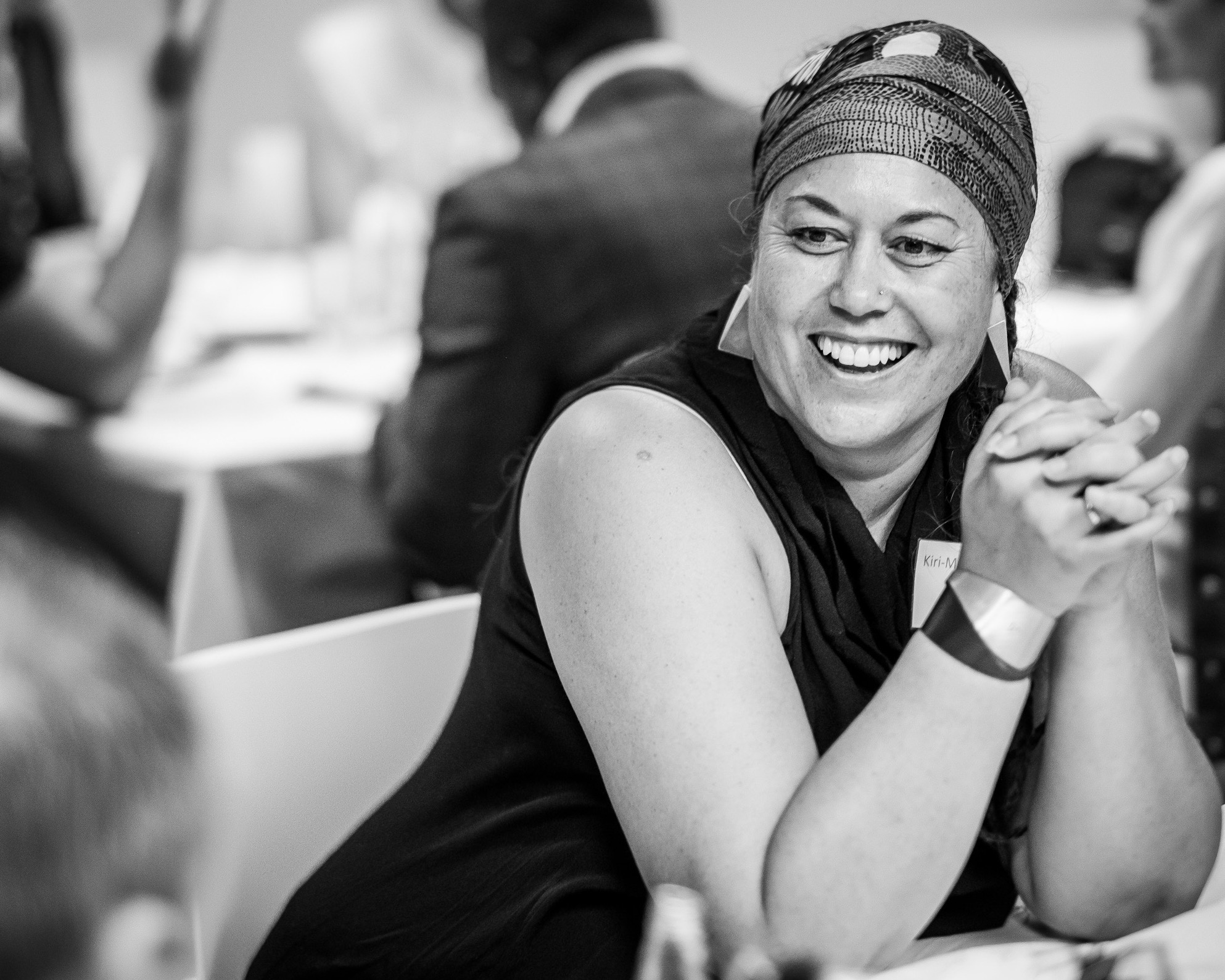 How do we measure success? Often, the most successful technological, scientific and artistic innovations are measured based on the number of people they're able to impact. The ability to scale is what we call it in business terms. 
Now turns to the question of how we can create scale throughout all our lives?
It's not as complicated as one may think. When people think about making an impact, they think of influencers championing obscure and large projects. As ambitious as someone may be, it's not hard to feel small when you're looking at the world through a comparative lens. The truth is, the only way you're ever going to start making an impact is if you make the conscious decision to start now. Not only so, but dedicating your life to making small movements of shifting the dial forward by 1%. All it takes in retrospect is becoming better by 1% every day, to achieve a growth of 37% by the end of the year, according to James Clear, author of Atomic Habits.
Impact starts with our individual growth. If we're committed to owning our decisions in a way that benefits humanity at large, then we are making an impact that will add value. You might not be able to assess your impact on the world based on immediate, tangible results, but the impact goes beyond what you can see on the surface. Think of the brightest legends in the world, Shakespeare, Picasso, Einstein…etc. The commonality they share is that they've all acquired fame at the same time—when they died.
Their contribution wasn't for fame but it's the micromovements they produced in their lifetimes that translated into a big cultural shift for later generations.
This is exactly the type of momentum Kiri-Maree Moore, CEO, and founder of Decision Velocity Global wants every person to move towards. "Leaving a legacy where these footprints will add value to those who follow," she says. Kiri-Maree Moore is a speaker, advisor, investor, and serial entrepreneur who founded Decision Velocity Global and the One Percent Movement to give a platform to leaders around the world.
She shares the six questions we have to start asking ourselves if we want to create an impact.
Am I adding value?
As simple as physics, every action we take bears a consequence. We can choose to turn in to our calling or turn away from it. For example, if we feel limited by our circumstances we can choose to improve ourselves through education. But if we choose to focus on our limitations, we will always remain stagnant.
No matter how small it appears to be, any amount of progress gives you a bigger leap of confidence to proceed to the next step. "Every time you're making a decision, you're either adding value to humanity or taking it away, so ask yourself this: Am I adding value?" Kiri-Maree says.
She believes that a cultural shift will begin when everyone recognizes their ability to contribute, even in the smallest forms. If everyone participates, then the dial will start to move forward. 
What are the patterns that are going to be the most effective?
We're trained from a young age to have a fixed mindset on many things. However, this deviates us from being curious and finding other pathways that can result in more effective success. For example, many entrepreneurs have reengineered their thought patterns to find solutions to problems that no one else had. 
"It's hard to disrupt the pattern to what you know," Kiri-Maree says. "It's how you've always done it, and you don't know what you don't know but when you do there needs to be  ownership." In order for change to occur, we need to disrupt patterns. It's not about going against the status quo, rather it's about finding a different way to do things that allow us to narrow the gap between problem and solution.
Do I want to be the same tomorrow as I am today?
It can be overwhelming thinking about how we can "become" this person we want to be overnight, or even within a couple of months. Setting goals for personal growth is important, but measuring ourselves based on how we haven't met the final outcome is counterproductive. It diminishes our confidence and motivation. Instead, we should focus on setting micro-goals every day. How can I be better than I was yesterday? This could simply be learning one new thing every day. 
Growth is incremental and as Kiri-Maree puts it, "Growth is what it means for you. All I care about is if you're shifting the dial forward. Everyone is called to play at a different level." 
Everyone can make the conscious decision to shift the dial forward, but it requires a degree of effort and awareness in our daily life.
If I wasn't band-aiding, what could I be doing?
As humans, we're drawn to instant gratification. We prefer to avoid pain and reap the rewards. However, growth can have a direct correlation with the uncomfortable.
Most people rely on band-aids, or quick-fix solutions to ease the discomfort they're going through. Ask yourself this: Instead of deflecting or covering up the problem you're facing, how can I identify patterns that lead to this issue, and try to rewire those patterns to produce a different outcome?
Every outcome is a consequence of patterns. If we have a sleep deprivation problem, it could be we've developed patterns from staying up late, thus impacting our overall ability to make meaningful contributions throughout the day. The result might be more irritation towards our family and colleagues, and producing lower quality work, but we tend to use coffee or stronger stimulants as a temporary, band-aid solution. But what people don't realize is the use of short-term fixes decreases the chance of us actually rewiring our patterns to the results we want. A true solution to our sleep issue is to ditch the coffee and rewire our sleeping patterns. This same analogy can be applied to different problems we're trying to overcome.
How do I prepare for the worst?
Our reaction to things has a large impact on our resilience. If we want a greater impact but we lack resilience, it's hard for us to follow through on required actions when there are obstacles. Thus, preparation and having the tools to deal with hardship is quintessential for entrepreneurs.
Kiri-Maree suggests having strategies readily to develop tools that can help you navigate the challenges when faced with the uncomfortable. She's a big believer in building human intelligence (HI).
When we work on building the muscle of human intelligence, we disrupt old patterns and engage with curiosity in a new approach. Drawing data in the form of insights, experience, and results, using this to disrupt patterns to strategically take action coming to an effective and sustainable outcome.  Through this process, any data added is to make better decisions, thus, building the muscle of HI. Knowledge of patterns helps us to make decisions that are resilient enough to deal with the worst-case scenario, it makes the everyday hurdles appear diminished.
How can I learn from others?
 A great way we can make an impact is by opening ourselves to perspectives where we learn from the wisdom of others. There is a source of endless curiosity for the individual willing to ask better questions, engage with anyone and know how to access the vast amount of knowledge out there in the world.
The point is, you don't have to be friends with a Nobel prize winner or Oprah Winfrey to become wiser. In fact, just through connection with other humans, you can learn to see perspectives that you didn't see before. This is accelerated when we're able to master our human intelligence.
As demonstrated by Kiri-Maree, she brought strangers on a regular basis to her show The Decision Table to interview. "I wanted to role model I could bring anyone on to The Decision Table and know both my guest and I can always learn something from each other.  And it is as simple as a conversation," she says. If we stopped viewing the world as a competitive place, and choose to collaborate with different distinctions at the table, then we might actually move forward.
" Create space to learn from others that are willing to continue to evolve," Kiri-Maree says. "The greater capacity you have to learn to be flexible at doing this as an individual who is a  part of the collective, the better chance you have at gaining a seat at the table."
Conclusion
The process to become an effective leader is not this grandiose scheme for the future. It starts with everyday people, who choose to make everyday decisions a priority. The concept of shifting the dial forward by 1% is a proactive way we can get people to take ownership of our contribution back to humanity at scale. It helps to know that it's not just all about me, but at the end of the day, it's about more people who can think beyond themselves to achieve impact in collaboration through growth that adds value to the rest of the human race.
5 Dangerous Leading Causes of Pedestrian Injuries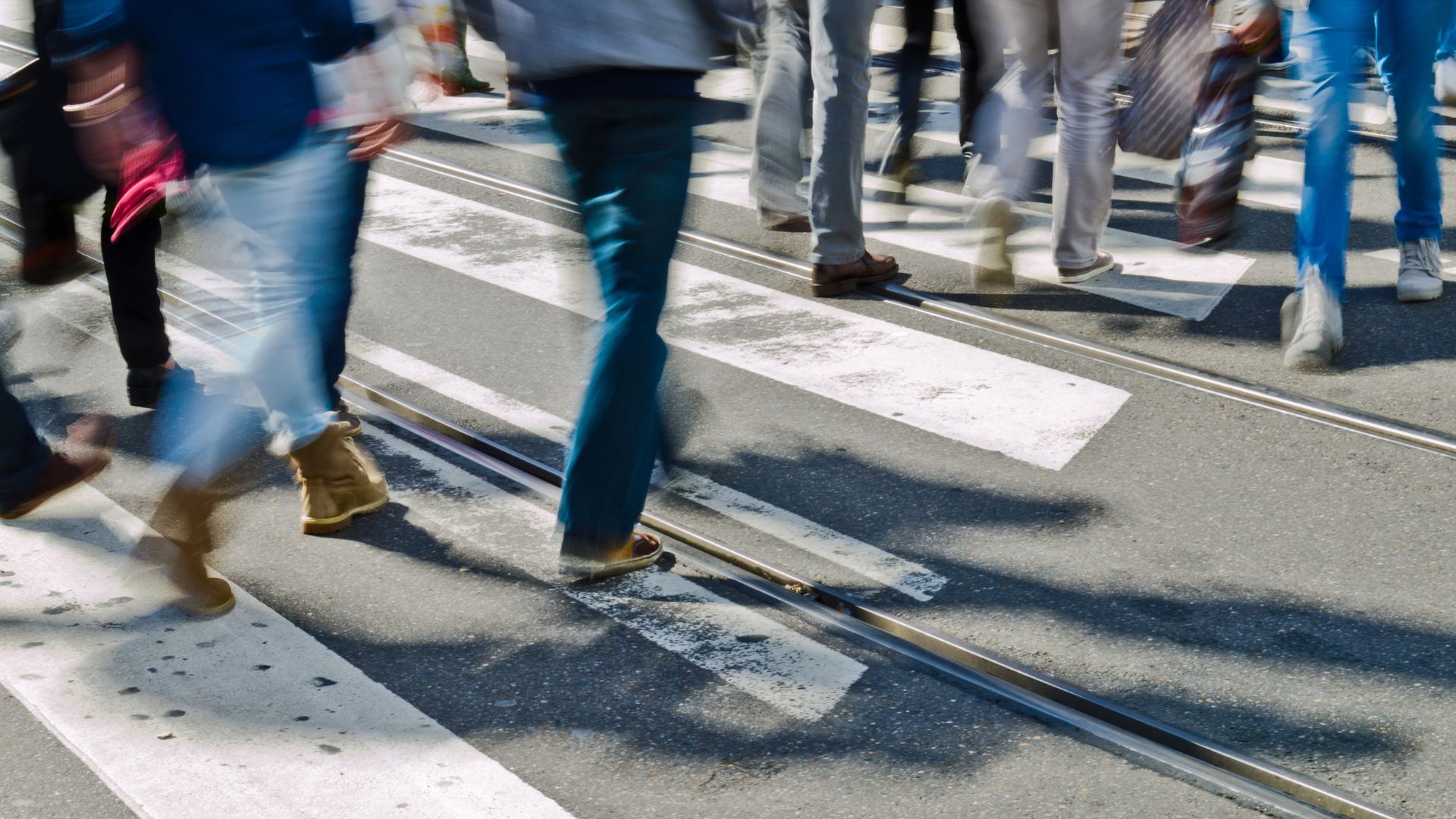 The public sphere is filled with thousands upon thousands of pedestrians, especially in crowded cities. While being out in public is typically perfectly safe, some actions can put you into dangerous situations and legally sketchy territory. By understanding the types of actions that lead to pedestrian accidents, you can do your best to effectively avoid them. To assist you, here are five of the most dangerous leading causes of pedestrian injuries: 
1. Substance Abuse
Intoxication can lead people to do dangerous things and can make us unaware of the environment around us. Every day, intoxicated individuals find themselves either harming someone, or themselves, through a pedestrian accident. You'll walk less safely, and have poor judgment when intoxicated, so you're more likely to ignore traffic rules, and go onto properties that are shut off and unsafe. If you or a loved one have been injured in a pedestrian accident due to an intoxicated individual's actions, you should contact a personal injury lawyer immediately. For those suffering from addiction and abuse issues, there is help out there that can guide you through defeating your addiction cycle. 
2. Being on the Road
Being a pedestrian on a roadway is incredibly dangerous. You should stay off the roadways at all times unless you are using a legal and clearly-marked crossing. Otherwise, you put yourself, and everyone else on the road, at risk. Being considerate, and staying aware of your surroundings, is crucial, after all. Not only is being on the roadways as a walking pedestrian illegal, but it can cause you to suffer serious bodily harm. Even at slow speeds, being hit by a vehicle can cause immense, life-changing injuries (and even death). No matter what situation you're in, you should steer clear of the roadways if you're not in a vehicle. 
3. Improper Crossings
Part of staying safe as a pedestrian is following the traffic laws that are set up to protect you. When you're at a crosswalk or some other type of crossing area, you need to follow signs and signals perfectly. Even if you think you can get across the road before any vehicle comes, you may be misjudging how much time you actually have. Not only will you be putting drivers in a hazardous scenario (along with yourself), but if you're improperly crossing, you'll be breaking the law. Jaywalking is often seen as no big deal, but there's a reason it's against the law. You're causing chaos that's preventable, and which can put yourself and others at risk of serious injury. 
4. Poor Visibility 
You've likely noticed that nearly every public space that you'd want to be in is properly lit. There's a reason for that. Poorly lit public areas are a major safety risk, and people who are harmed due to a poorly lit public space can sometimes bring litigation against the property owner. When a space is not properly lit, it makes pedestrians targets for criminals and makes it difficult for pedestrians to see where they're going. A lack of visibility greatly increases the chance of slip and fall accidents, as well as other dangerous happenings. Staying in well-lit public areas will help keep you safe from accidents, and people who would harm you if given the chance. 
5. Reckless Behavior 
There are few actions pedestrians can engage in that are as devastating and potentially dangerous as general reckless behavior. Running, fighting, and other forms of being belligerent in public spaces can cause huge disruptions and even injuries. Additionally, this type of disruptive, aggressive conduct is against the law in many states. These laws are set up to prevent unstable or aggressive individuals from creating a toxic or threatening atmosphere in public spaces. It's always important to treat your environment, and fellow human beings with respect, after all. By acting appropriately, and even-headed, you're also able to understand your immediate surroundings more effectively, which helps protect you from any dangerous behavior from fellow pedestrians. 
Keep Public Spaces Safe
By avoiding these five types of disruptive and dangerous behavior, you can do your part to keep our country safe. When you're injured through the reckless or illegal actions of another person, a quality pedestrian accident lawyer can help you find the justice and restitution that you deserve. Meanwhile, you must behave in a way that keeps other members of the public feeling safe, secure, and at peace. Doing so will help keep you out of trouble, and prevent you from suffering serious injuries in a pedestrian accident.