The One Percent Movement Founder: 6 Questions We Need To Ask Ourselves To Keep Creating Impact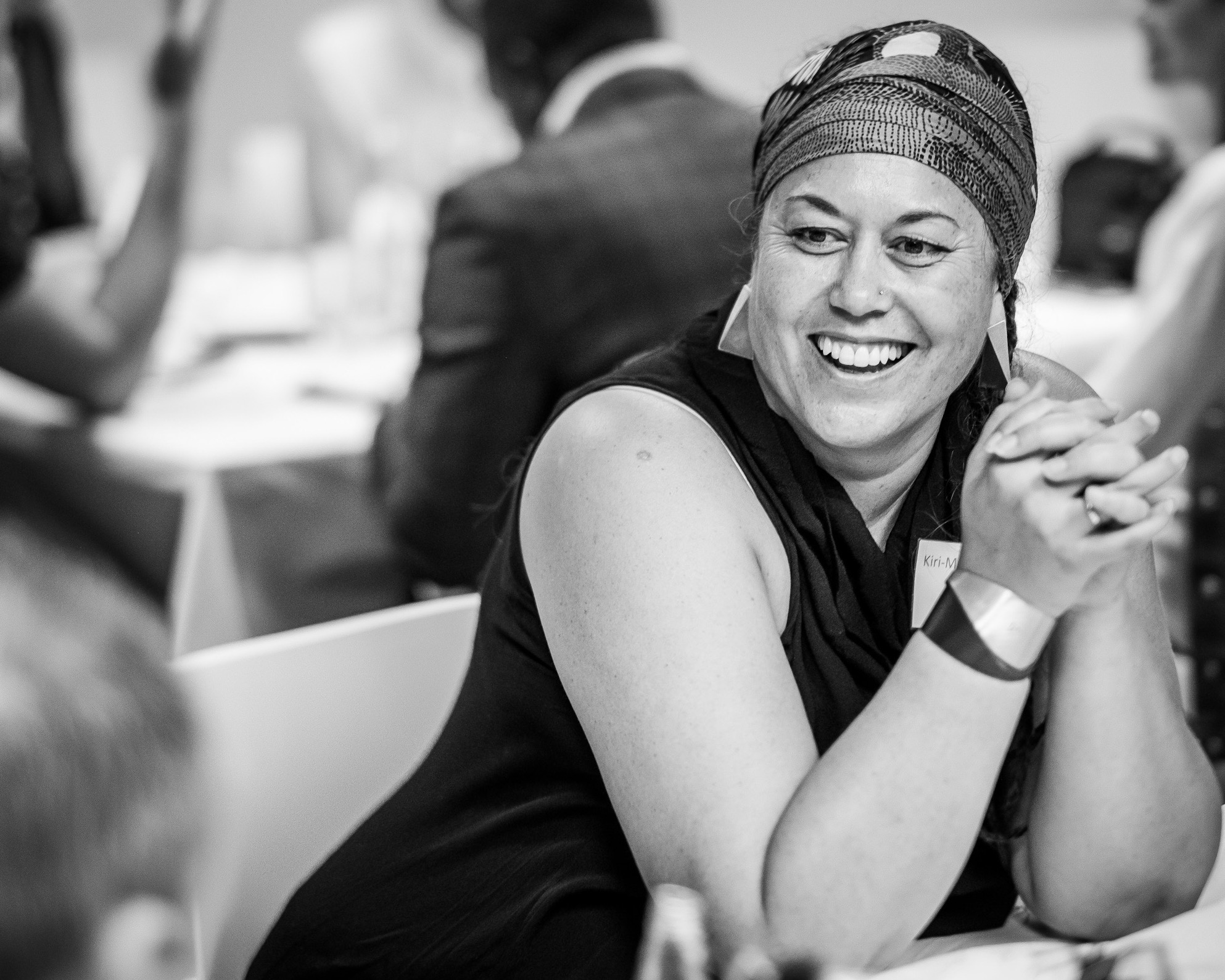 How do we measure success? Often, the most successful technological, scientific and artistic innovations are measured based on the number of people they're able to impact. The ability to scale is what we call it in business terms. 
Now turns to the question of how we can create scale throughout all our lives?
It's not as complicated as one may think. When people think about making an impact, they think of influencers championing obscure and large projects. As ambitious as someone may be, it's not hard to feel small when you're looking at the world through a comparative lens. The truth is, the only way you're ever going to start making an impact is if you make the conscious decision to start now. Not only so, but dedicating your life to making small movements of shifting the dial forward by 1%. All it takes in retrospect is becoming better by 1% every day, to achieve a growth of 37% by the end of the year, according to James Clear, author of Atomic Habits.
Impact starts with our individual growth. If we're committed to owning our decisions in a way that benefits humanity at large, then we are making an impact that will add value. You might not be able to assess your impact on the world based on immediate, tangible results, but the impact goes beyond what you can see on the surface. Think of the brightest legends in the world, Shakespeare, Picasso, Einstein…etc. The commonality they share is that they've all acquired fame at the same time—when they died.
Their contribution wasn't for fame but it's the micromovements they produced in their lifetimes that translated into a big cultural shift for later generations.
This is exactly the type of momentum Kiri-Maree Moore, CEO, and founder of Decision Velocity Global wants every person to move towards. "Leaving a legacy where these footprints will add value to those who follow," she says. Kiri-Maree Moore is a speaker, advisor, investor, and serial entrepreneur who founded Decision Velocity Global and the One Percent Movement to give a platform to leaders around the world.
She shares the six questions we have to start asking ourselves if we want to create an impact.
Am I adding value?
As simple as physics, every action we take bears a consequence. We can choose to turn in to our calling or turn away from it. For example, if we feel limited by our circumstances we can choose to improve ourselves through education. But if we choose to focus on our limitations, we will always remain stagnant.
No matter how small it appears to be, any amount of progress gives you a bigger leap of confidence to proceed to the next step. "Every time you're making a decision, you're either adding value to humanity or taking it away, so ask yourself this: Am I adding value?" Kiri-Maree says.
She believes that a cultural shift will begin when everyone recognizes their ability to contribute, even in the smallest forms. If everyone participates, then the dial will start to move forward. 
What are the patterns that are going to be the most effective?
We're trained from a young age to have a fixed mindset on many things. However, this deviates us from being curious and finding other pathways that can result in more effective success. For example, many entrepreneurs have reengineered their thought patterns to find solutions to problems that no one else had. 
"It's hard to disrupt the pattern to what you know," Kiri-Maree says. "It's how you've always done it, and you don't know what you don't know but when you do there needs to be  ownership." In order for change to occur, we need to disrupt patterns. It's not about going against the status quo, rather it's about finding a different way to do things that allow us to narrow the gap between problem and solution.
Do I want to be the same tomorrow as I am today?
It can be overwhelming thinking about how we can "become" this person we want to be overnight, or even within a couple of months. Setting goals for personal growth is important, but measuring ourselves based on how we haven't met the final outcome is counterproductive. It diminishes our confidence and motivation. Instead, we should focus on setting micro-goals every day. How can I be better than I was yesterday? This could simply be learning one new thing every day. 
Growth is incremental and as Kiri-Maree puts it, "Growth is what it means for you. All I care about is if you're shifting the dial forward. Everyone is called to play at a different level." 
Everyone can make the conscious decision to shift the dial forward, but it requires a degree of effort and awareness in our daily life.
If I wasn't band-aiding, what could I be doing?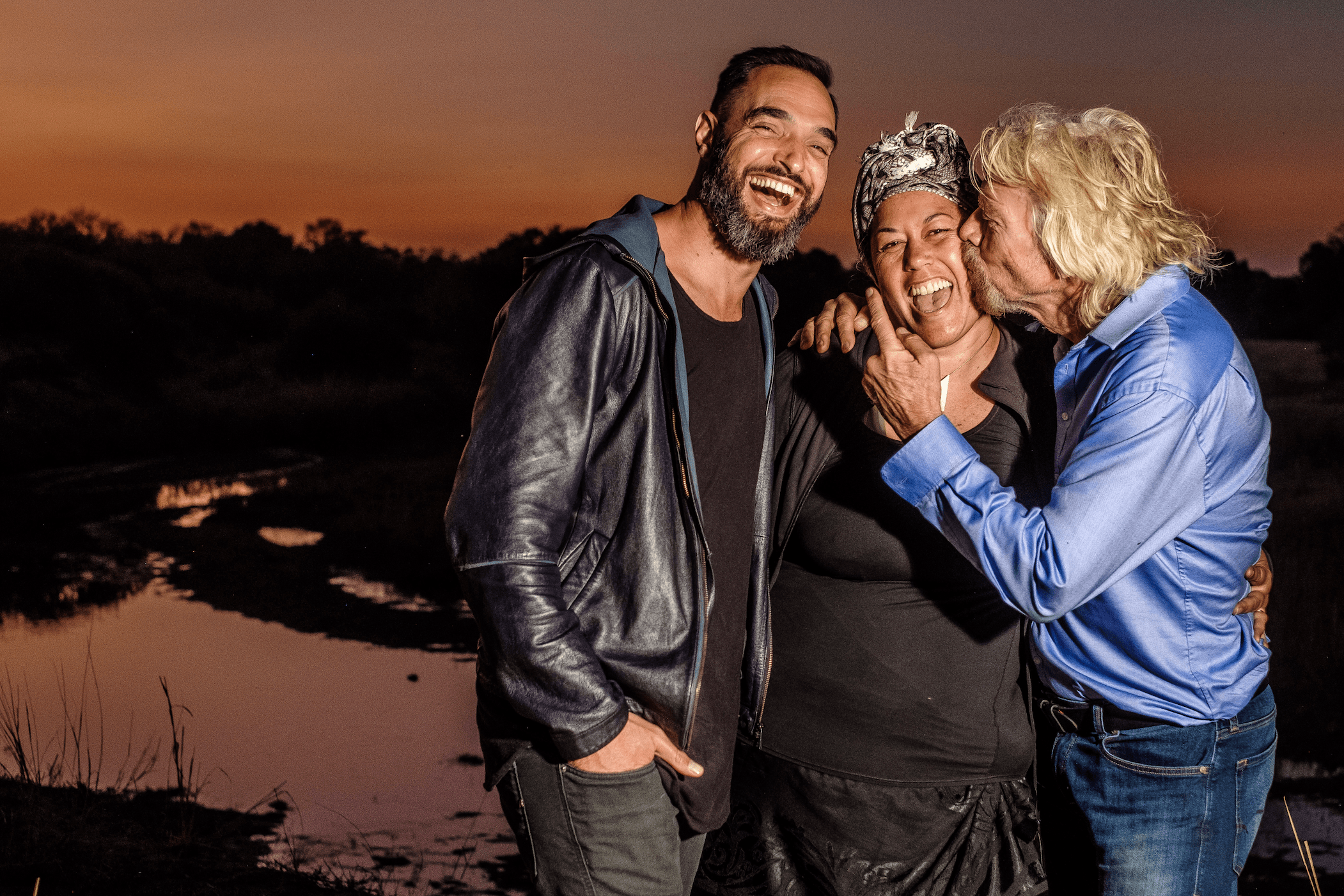 As humans, we're drawn to instant gratification. We prefer to avoid pain and reap the rewards. However, growth can have a direct correlation with the uncomfortable.
Most people rely on band-aids, or quick-fix solutions to ease the discomfort they're going through. Ask yourself this: Instead of deflecting or covering up the problem you're facing, how can I identify patterns that lead to this issue, and try to rewire those patterns to produce a different outcome?
Every outcome is a consequence of patterns. If we have a sleep deprivation problem, it could be we've developed patterns from staying up late, thus impacting our overall ability to make meaningful contributions throughout the day. The result might be more irritation towards our family and colleagues, and producing lower quality work, but we tend to use coffee or stronger stimulants as a temporary, band-aid solution. But what people don't realize is the use of short-term fixes decreases the chance of us actually rewiring our patterns to the results we want. A true solution to our sleep issue is to ditch the coffee and rewire our sleeping patterns. This same analogy can be applied to different problems we're trying to overcome.
How do I prepare for the worst?
Our reaction to things has a large impact on our resilience. If we want a greater impact but we lack resilience, it's hard for us to follow through on required actions when there are obstacles. Thus, preparation and having the tools to deal with hardship is quintessential for entrepreneurs.
Kiri-Maree suggests having strategies readily to develop tools that can help you navigate the challenges when faced with the uncomfortable. She's a big believer in building human intelligence (HI).
When we work on building the muscle of human intelligence, we disrupt old patterns and engage with curiosity in a new approach. Drawing data in the form of insights, experience, and results, using this to disrupt patterns to strategically take action coming to an effective and sustainable outcome.  Through this process, any data added is to make better decisions, thus, building the muscle of HI. Knowledge of patterns helps us to make decisions that are resilient enough to deal with the worst-case scenario, it makes the everyday hurdles appear diminished.
How can I learn from others?
 A great way we can make an impact is by opening ourselves to perspectives where we learn from the wisdom of others. There is a source of endless curiosity for the individual willing to ask better questions, engage with anyone and know how to access the vast amount of knowledge out there in the world.
The point is, you don't have to be friends with a Nobel prize winner or Oprah Winfrey to become wiser. In fact, just through connection with other humans, you can learn to see perspectives that you didn't see before. This is accelerated when we're able to master our human intelligence.
As demonstrated by Kiri-Maree, she brought strangers on a regular basis to her show The Decision Table to interview. "I wanted to role model I could bring anyone on to The Decision Table and know both my guest and I can always learn something from each other.  And it is as simple as a conversation," she says. If we stopped viewing the world as a competitive place, and choose to collaborate with different distinctions at the table, then we might actually move forward.
" Create space to learn from others that are willing to continue to evolve," Kiri-Maree says. "The greater capacity you have to learn to be flexible at doing this as an individual who is a  part of the collective, the better chance you have at gaining a seat at the table."
Conclusion
The process to become an effective leader is not this grandiose scheme for the future. It starts with everyday people, who choose to make everyday decisions a priority. The concept of shifting the dial forward by 1% is a proactive way we can get people to take ownership of our contribution back to humanity at scale. It helps to know that it's not just all about me, but at the end of the day, it's about more people who can think beyond themselves to achieve impact in collaboration through growth that adds value to the rest of the human race.
Sustainable Animal Management Practices for Small Farms: Minimizing Environmental Impact and Maximizing Profits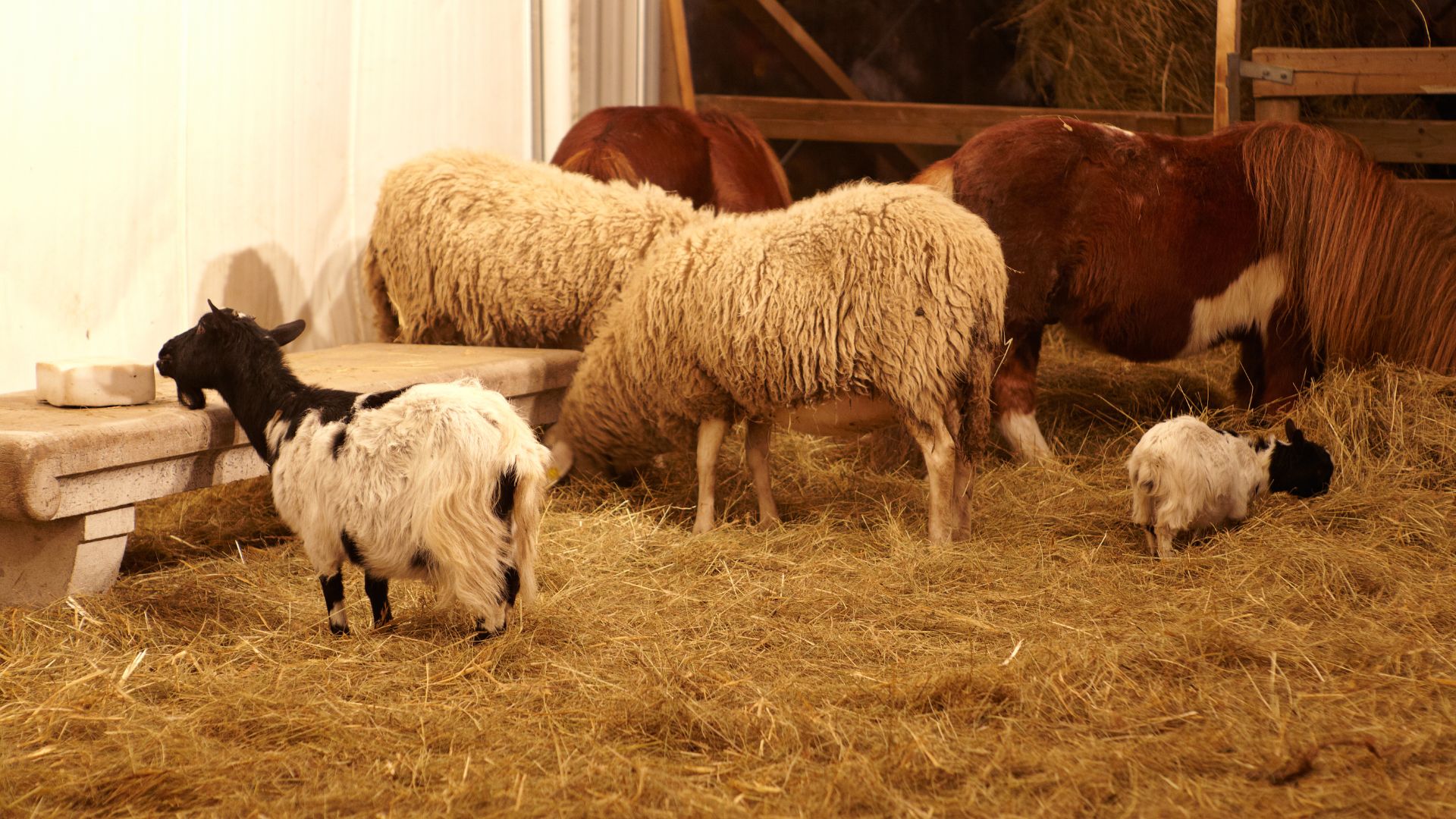 Small farms play a vital role in our food system, providing locally-grown produce and meat to communities across the country. However, these farms face challenges in terms of sustainable animal management, as they may lack the resources and infrastructure of larger operations. In this article, we will discuss some sustainable animal management practices that small farms can adopt to minimize their environmental impact and maximize their profits.
Implementing a Rotational Grazing System
One issue that small farms may face is managing the waste produced by their livestock. Manure and other by-products can contribute to air and water pollution if not properly managed. One strategy for addressing this issue is to implement a rotational grazing system. This involves dividing a pasture into several smaller sections and rotating the livestock between them. This allows the animals to graze on fresh grass while also allowing the grass to recover and reducing the amount of manure in any one area. The benefits of this system include improved soil health, increased biodiversity, and reduced need for chemical fertilizers.
Using Natural Remedies and Preventative Measures
Another sustainable animal management practice for small farms is to use natural remedies and preventative measures to reduce the need for antibiotics and other medications. For example, probiotics and essential oils can be used to promote gut health in livestock, while natural fly repellents can help keep pests at bay. This not only reduces the use of antibiotics and other chemicals but can also improve the overall health and well-being of the animals. Moreover, animals that are raised naturally and without the use of antibiotics or growth hormones may fetch higher prices in the market.
Investing in Efficient Infrastructure
In terms of infrastructure, small farms can benefit from investing in equipment and facilities that are designed to be efficient and low impact. For example, a cattle gate system can be used to manage the movement of livestock between pastures without the need for manual labor. This system involves a series of gates and fences that can be opened and closed remotely, allowing the farmer to easily move the animals to different areas of the farm. This reduces the amount of time and energy required to manage the livestock, while also minimizing the risk of injury to both the animals and the farmer. Similarly, investing in solar-powered water pumps, energy-efficient lighting, and eco-friendly insulation can help reduce the farm's energy costs and carbon footprint.
Collaborating with Other Farmers
Small farmers can also benefit from networking with other farmers and industry professionals to share knowledge and resources. This can include attending workshops and conferences, joining farmer networks and associations, and connecting with other farmers online. By working together and sharing ideas, small farmers can learn from each other and develop sustainable animal management practices that are tailored to their specific needs and resources. Moreover, collaborating with other farmers can help small farms gain access to new markets, shared resources such as equipment, and increased bargaining power with suppliers and buyers.
Conclusion
In conclusion, sustainable animal management practices are crucial for small farms to minimize their environmental impact and maximize their profits. By implementing strategies such as rotational grazing, natural remedies, efficient infrastructure, and networking with other farmers, small farms can thrive while also contributing to a more sustainable and resilient food system. And with tools like the cattle gate system, small farmers can manage their livestock with ease and efficiency, allowing them to focus on what really matters: growing healthy, happy animals and producing high-quality, locally grown food.