Insider's Look Ashlynn Skyy: A Self-Made Social Media Star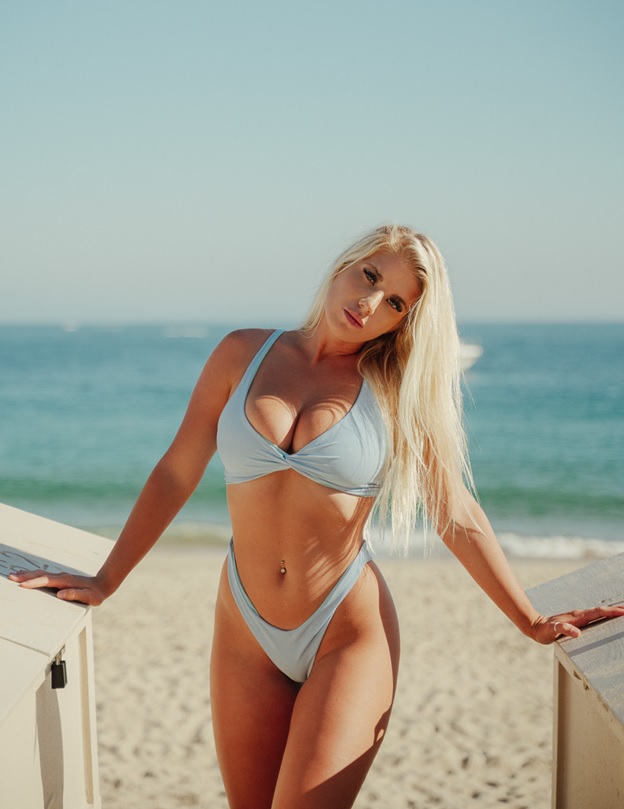 Ashlynn, like every 26 year old girl, was constantly enthralled by the charm of Instagram as she built her way through her early twenties and navigated her way through the world. The first time she encountered social media was as a child, and it was a completely new experience for her. Ashlynn Skyy did not realize that one day she was going to have this career and passion, but it ended up being the case.
 Ashlynn Skyy is passionate about bikini modeling, which she absolutely adores. While many of us think that becoming a model can be accomplished with just a pretty face, Skyy proved that there are many skills involved in achieving this. The world of modeling is a professional one, and a lot of hard work goes into making sure that it is recognized by those who employ models.
A person must work hard to reach the goals they have set for themselves in life, just as they would in any other profession. As a result of dedication and sincerity, this requires going above and beyond what is expected.
Ashlynn is distinguished from the rest of the models in the industry by her genuineness, honesty, and trustworthiness. Although she may have been hurt in the industry and became a fool by many people, Ashlynn's mantra remains the same: to act with kindness and honesty no matter what.
In order to complete the decision to relocate far from all the comforts and familiarity of home, friends, and family, to move to a place that has a brighter future, one must devote themselves to their job and make everything worthwhile. Skyy possesses all of those qualities without a doubt.
She moved to Newport Beach after leaving her home in the Inland Empire.
Like many other models in the industry, she loves to tan. According to her, during bikini shoots the body is given a natural look that gives natural effects.
One of the challenges she faces in the industry is being compared to every other model. Due to the fact that every individual is different, each individual can be considered unique in their own way.
"I am one of a kind, there isn't one other person in the world exactly like me." She stated.
 Ashley has decided to become a bikini model and has put in all the effort required to be the best. In order to maintain a healthy body, Skyy consumes the right diet, exercises when necessary, and drinks plenty of water so that she can give her best performance in front of the camera.
As a bikini model, Skyy follows an extremely strict regime and makes sure she indulges barely at all to stay fit. While staying away from your favorite food is a big sacrifice, her commitment is evident in her photo shoot where she looks phenomenal in a bikini, just like any top model would.
Ashlynn's perfect body tone makes her one of the best options for any brand trying to showcase their bikini products in an aesthetic fashion.
It is difficult to become one of these bikini models, which is why they perform a very difficult job. The reason that it is so challenging for most people is that it is basically living without the food they love, and doing workouts they despise with all their hearts. But nothing is all that matters in the end, right?
In Ashlynn's portfolio it is evident that she has the type of model portfolio that should make any model hiring agency want to consider her. We are certain that she is going to be the one bikini model you have been looking for to represent your brand!
For more information:
Twitter @ashlynnnskyyy
TikTok @ashlynnskyy
Instagram @ashlynnskyy
What You Should Keep in Mind When Renting an Apartment?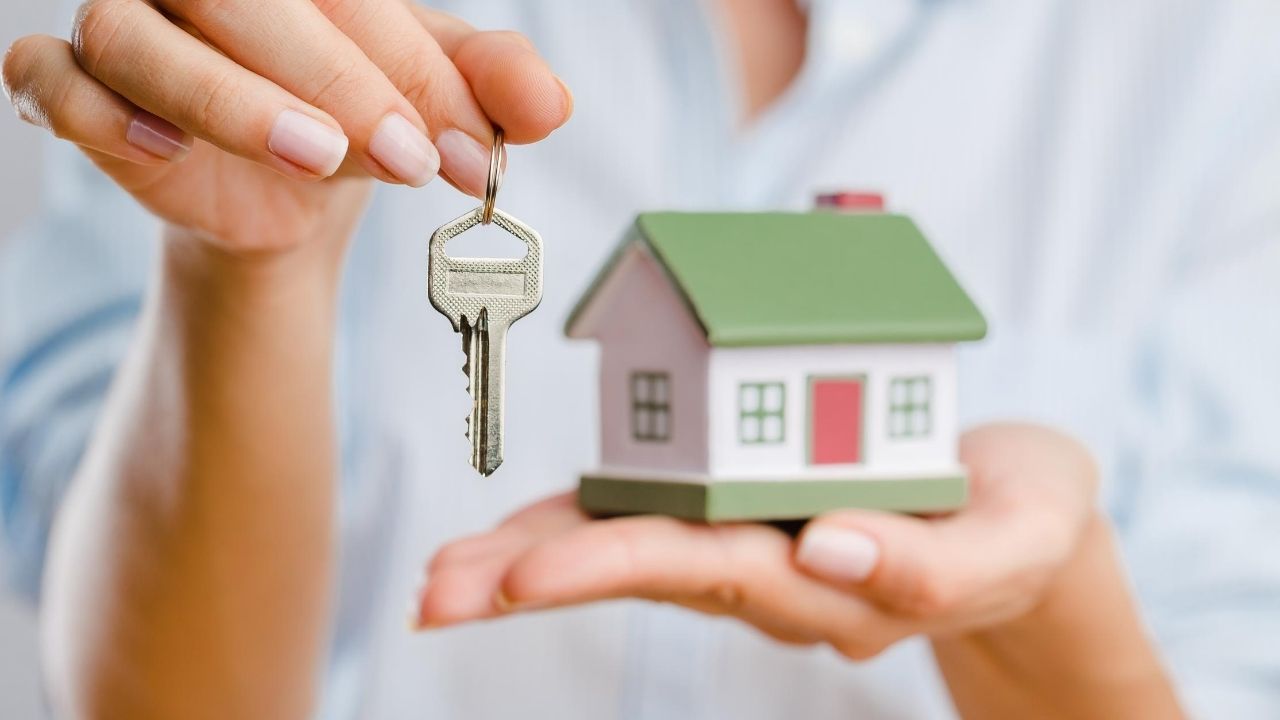 One of the first things you should keep in mind when renting an apartment is what the application process will entail. Many landlords and property management will require specific information from potential tenants, such as proof of income, rental history, and personal references. Some may even request your social security number to run a credit check. Be prepared for a fee, which may surprise you if it's your first time renting an apartment. Therefore, you should apply for only those apartments you're interested in living in.
Do I have to pay for utilities?
Some leases require tenants to pay for utilities, while others do not. Utility bills can vary depending on the type of property, age, and individual metering for each unit. Before renting an apartment, make sure the landlord transfers utilities to your name. If you do not transfer them on time, the landlord may end up with the utility bill and need to recoup the costs. Make sure you have a backup plan in case the landlord cancels your service.
To set up your utilities, contact your utility provider directly. Most utilities accept payments online, but some require a phone call or a physical address. You can find their contact information in your lease. Ideally, you contact these companies several weeks before moving in to get your utilities set up. If you find that you have to pay the bills before moving in, contact the utility provider ahead of time and request a plan for the period of your stay.
Utilities vary depending on whether your landlord will cover the costs. Some landlords choose to cover all utilities, while others charge only a portion of them. In such cases, utilities must be included in the rental payment, and the landlord will estimate the costs. If you are renting a single-family home, your landlord may be willing to cover utilities. If you have a small property with a backyard cottage, you will likely need to pay for the electricity and gas, and this is not something you should worry about, because your landlord won't be able to charge you more.
Do I need renters insurance?
If you're thinking of pet-friendly apartments for rent in Sacramento, the question may be: Do I need renters insurance? In many cases, you don't. Your landlord's insurance covers damages to their property, but not yours. Renters insurance protects your possessions from damages and liability claims. Plus, you won't have to pay the landlord's insurance if you get into an accident. And it's cheaper than you might think – some renters end up paying virtually nothing at all.
The answer to the question "Do I need renters insurance when renting an apartment?" will depend on a few factors, such as your home's value and location. A policy with a high deductible will be more expensive, so you should calculate the total value of your personal belongings beforehand. A low deductible will save you money if you need to claim. Moreover, having a policy protects you financially even if someone breaks into your apartment. Getting renters insurance gives you peace of mind if anything should happen.
Renters insurance protects you financially as well as your physical possessions. In case of a fire or burglary, it will pay to replace your belongings. And if your belongings get stolen, your insurance will reimburse you for them, which is a great benefit. You can even get renters insurance when traveling, and use the coverage to cover any additional living expenses. It's cheap, and it protects your finances as well as your personal belongings.
Do I need a rental reference letter?
When renting an apartment, you may be asked to provide a rental reference letter. A landlord may request that you provide one to verify your reliability. The letter is not intended to be a character study, but rather a statement of your reliability as a tenant. If you do not have a landlord reference letter, you can request a letter from a landlord in your area who can provide one.
Choosing personal references is a personal choice, but it is important to choose the right people to provide them. Avoid family members or close friends because they may have skewed views of your character. Use people from your work experience to give unbiased references. A good personal reference shows the landlord your character, and a bad one could cost you the apartment. Make sure to get a reference letter from a landlord who knows you well and trusts you.
You must ensure that your rental reference letter is a positive one. If a previous landlord has a bad record, you should decline to write a rental reference letter. In this case, you should include any red flags in a positive tone, and conclude the letter with a positive recommendation for your former tenant. This will make you stand out in the rental market. Ensure that your landlord is honest and professional in the letter. It will help you if you write a positive reference letter for a former tenant.