"Mike the Connect," AKA Mike Alexander has Gained Legend Status for Connecting Artists with Opportunity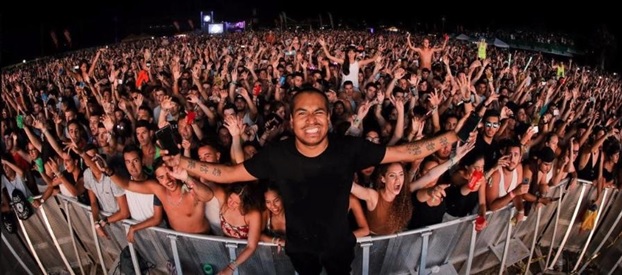 What is the one thing Steve Aoki and Floyd Mayweather have in common? Aside from their relentless ability to remain in the spotlight, these two women have both worked with the same tireless entrepreneur and industry connector: Michael Alexander AKA "Mike the Connect." An entrepreneur and entertainment industry specialist by trade, Mike has dedicated his life to connecting the entertainment world's brightest stars with sponsorships, events, and one another. While Mike gained most of his success behind the scenes in the entertainment industry, his unique ability to connect with others has quickly catapulted him into a spotlight of his own.
During his 10 years in the entertainment industry, Mike has traveled to over 70 countries as a full-time entrepreneur. Having made the essential connections that could possibly help expand a brand or audience, Mike has worked behind the scenes with names like Steve Aoki and Floyd Mayweather. Mike's Instagram account depicts him backstage with Justin Bieber, handling Elon Musk's flamethrower, and boarding a private jet for a client. 
The role of the industry's go-to connector isn't all fun and flamethrowers, and Mike regularly encounters serious obstacles when trying to connect with new artists: "One of the biggest obstacles is making an artist feel comfortable enough to trust that my best interests are always my highest priority." A lot of artists are taken advantage of and find it hard to believe that I am trying to help them grow their business and their brand."
Mike believes that the best way to gain the trust of his clients is to put in hard work and produce results. Mike prefers to put his nose to the grindstone and start producing results right away, rather than talking big or flashing shiny deals before potential partners. Mike's work ethic, combined with his seemingly innate ability to unite even the most dissimilar strands of humanity in the entertainment business, has allowed him to form relationships with many of the world's biggest stars.
Mike's words reflect his work ethic perfectly when asked what advice he would give to those interested in following his career path. "My advice for anyone that may be trying to enter the entertainment business, is to do your research on every angle of the business so that you truly understand what you're diving into," says Mike. "A whole lot of people think that this business is just hanging around with celebs, partying, and traveling the world, but it's not as easy as it seems. You will be putting in a lot of long work days, especially when you are touring, and you have to be prepared for that non-stop aspect of the job."
Of all people in the entertainment business, Mike the Connect knows what it means to work long days on tour. Mike currently works alongside names like Steve Aoki, who has broken the Guinness World Record for most days spent touring five years in a row. While touring the world may seem like the experience of a lifetime, Mike knows that every day on the road is grueling work both for the artist and those around him. Mike has to stay one step ahead at all times, understanding the local music scene and keeping up to date with all industry trends.
In the midst of the current pandemic, however, even Aoki's tours have slammed to a halt. As Mike puts it, "a lot of touring and events are on pause at the moment, but that doesn't mean that I stop connecting. Instead of touring, I'm shifting my focus to connecting artists with other artists, helping them produce some incredible projects together while the world is on pause. My hope is that these collaborations allow musicians to bounce back even faster after COVID-19, showcasing big names and bringing new artists into the mainstream."
In other words, not even coronavirus has slowed Mike the Connect down as he continues to connect artists the world over. Although Mike may not appear on stage next to Aoki or in the ring with Mayweather, his expertise and connections allow such artists and athletes to take the spotlight and share their talent with the world. Alongside Mike, the next generation of artists and athletes is ready to take the spotlight with his help. 
Looking for more behind-the-scenes content from your favorite artists? 
Follow Mike the Connect on Instagram and Twitter for the latest news and exclusive backstage clips.
What You Should Keep in Mind When Renting an Apartment?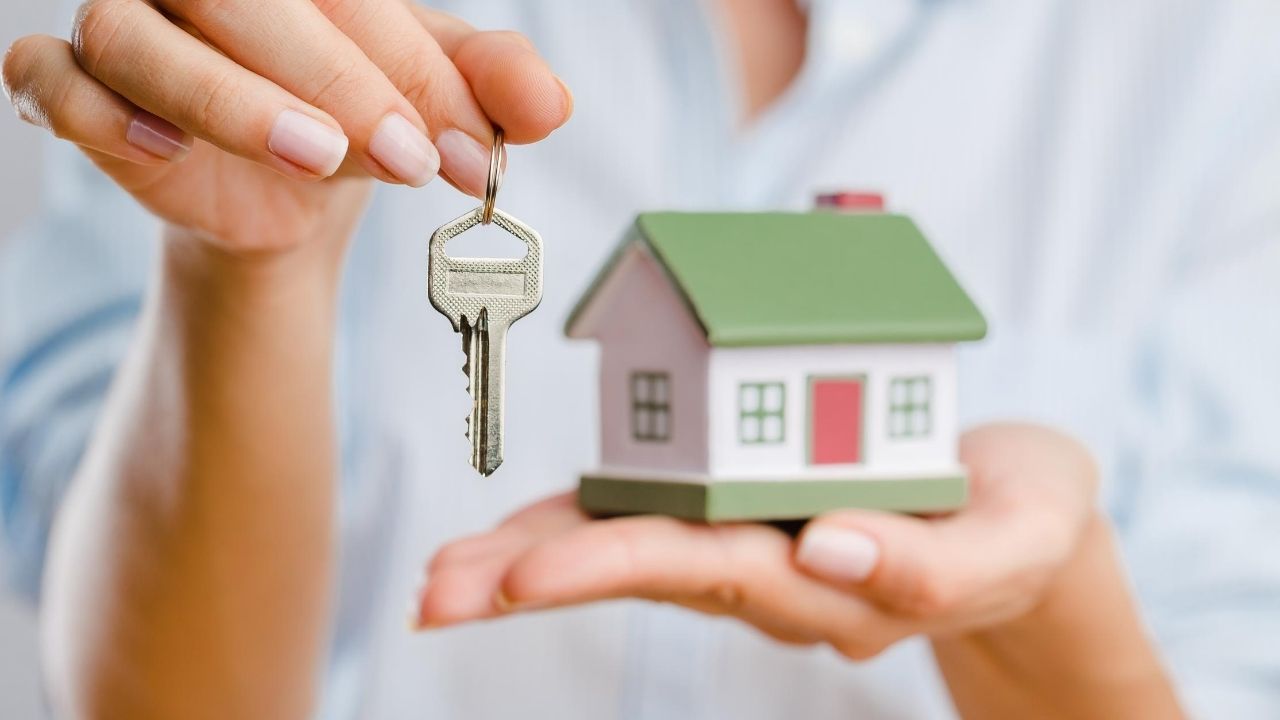 One of the first things you should keep in mind when renting an apartment is what the application process will entail. Many landlords and property management will require specific information from potential tenants, such as proof of income, rental history, and personal references. Some may even request your social security number to run a credit check. Be prepared for a fee, which may surprise you if it's your first time renting an apartment. Therefore, you should apply for only those apartments you're interested in living in.
Do I have to pay for utilities?
Some leases require tenants to pay for utilities, while others do not. Utility bills can vary depending on the type of property, age, and individual metering for each unit. Before renting an apartment, make sure the landlord transfers utilities to your name. If you do not transfer them on time, the landlord may end up with the utility bill and need to recoup the costs. Make sure you have a backup plan in case the landlord cancels your service.
To set up your utilities, contact your utility provider directly. Most utilities accept payments online, but some require a phone call or a physical address. You can find their contact information in your lease. Ideally, you contact these companies several weeks before moving in to get your utilities set up. If you find that you have to pay the bills before moving in, contact the utility provider ahead of time and request a plan for the period of your stay.
Utilities vary depending on whether your landlord will cover the costs. Some landlords choose to cover all utilities, while others charge only a portion of them. In such cases, utilities must be included in the rental payment, and the landlord will estimate the costs. If you are renting a single-family home, your landlord may be willing to cover utilities. If you have a small property with a backyard cottage, you will likely need to pay for the electricity and gas, and this is not something you should worry about, because your landlord won't be able to charge you more.
Do I need renters insurance?
If you're thinking of pet-friendly apartments for rent in Sacramento, the question may be: Do I need renters insurance? In many cases, you don't. Your landlord's insurance covers damages to their property, but not yours. Renters insurance protects your possessions from damages and liability claims. Plus, you won't have to pay the landlord's insurance if you get into an accident. And it's cheaper than you might think – some renters end up paying virtually nothing at all.
The answer to the question "Do I need renters insurance when renting an apartment?" will depend on a few factors, such as your home's value and location. A policy with a high deductible will be more expensive, so you should calculate the total value of your personal belongings beforehand. A low deductible will save you money if you need to claim. Moreover, having a policy protects you financially even if someone breaks into your apartment. Getting renters insurance gives you peace of mind if anything should happen.
Renters insurance protects you financially as well as your physical possessions. In case of a fire or burglary, it will pay to replace your belongings. And if your belongings get stolen, your insurance will reimburse you for them, which is a great benefit. You can even get renters insurance when traveling, and use the coverage to cover any additional living expenses. It's cheap, and it protects your finances as well as your personal belongings.
Do I need a rental reference letter?
When renting an apartment, you may be asked to provide a rental reference letter. A landlord may request that you provide one to verify your reliability. The letter is not intended to be a character study, but rather a statement of your reliability as a tenant. If you do not have a landlord reference letter, you can request a letter from a landlord in your area who can provide one.
Choosing personal references is a personal choice, but it is important to choose the right people to provide them. Avoid family members or close friends because they may have skewed views of your character. Use people from your work experience to give unbiased references. A good personal reference shows the landlord your character, and a bad one could cost you the apartment. Make sure to get a reference letter from a landlord who knows you well and trusts you.
You must ensure that your rental reference letter is a positive one. If a previous landlord has a bad record, you should decline to write a rental reference letter. In this case, you should include any red flags in a positive tone, and conclude the letter with a positive recommendation for your former tenant. This will make you stand out in the rental market. Ensure that your landlord is honest and professional in the letter. It will help you if you write a positive reference letter for a former tenant.