How High Net Worth Entrepreneurs Protect Their Business and Personal Wealth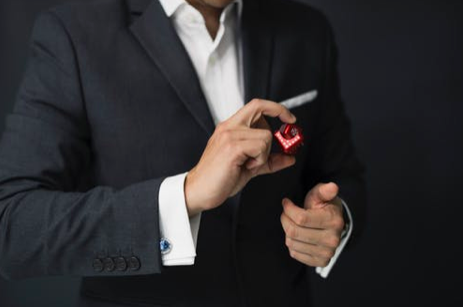 They say your health is your wealth and that proves to be very true but your wealth is your wealth also, and as a high-earning small business owner, you need to do everything you can to protect it. According to a recent report, it was revealed that small business owners have a lot of their business' net worth connected to their business… In doing that, it's detrimental that you take every necessary step to protect your business and your personal wealth but according to the report, there aren't too many business owners taking those necessary steps to protect either.
As a small business owner, the very first step you can take in protecting your business is, at least, investing in business insurance for protection against potential business threats… this is especially important if you're in the business of providing a service or giving advice. If so, you're going to need a business insurance policy that protects against negligence as well as any other potential damages. Obtaining business insurance is the first and foremost part of protecting your business.
Just look at  24-year-old millionaire entrepreneur Abdelkader Bachr… He shares advice on how to become a top digital marketer, but do you think he's sharing his knowledge without being protected by an air-tight business insurance policy? Absolutely not. You can best believe he's done everything in his power to protect all of his wealth and assets.
There are, of course, other ways to protect your business and personal wealth but running a business is very tedious and time-consuming, which could mean that you simply forgot to call that lawyer back… you're not intentionally neglecting your wealth but as you notice your business starting to quickly grow, that should be a huge sign for you to "up the ante" on making sure your business and personal wealth are protected.
Do you know how many small businesses have been victims of fraud? Millions. According to the FTC, over 1.4 million fraud reports were collected last year and in 2018, of all the small businesses that reported fraud, they lost $1.48 billion.
The fact that you're a high-earning small business owner means that the last thing you need or want to be worrying about is fraud and how thieves can get you for all you've got… the only thing you need to be worrying about is how to make your vacation as luxurious as possible!
In knowing those stats, doesn't that make you want to go back and take a more detailed glance at how well you're protecting your business and personal wealth? If you need a few pointers on how to give yourself some peace of mind over the protection of your business and personal wealth, take a look at some of these actionable moves.
Establish Business Credit
For so long all you hear is how credit is bad and it just puts people in more and more debt… that may be partially true but even in that statement, it's all about how you use credit. If you're an irresponsible borrower, then yes, it will only drown you further and further into debt. But from a business perspective, credit can be one of the best things you can do for your business.
Because we've been told for so many years to "use cash if you have it" without realizing the beauty in credit. Not utilizing business credit cards and loans to grow your business are one of the biggest mistakes a small business owner can do, actually.  And you don't want to just use it in the beginning stages either… you want to use all throughout the growth and expansion of your business.
There are so many small business owners who are going into debt personally from using personal assets and being reliant on their own personal credit health to support their business. By establishing business credit, it's going to safely separate your personal credit history from your business credit history, and that's what's going to keep your personal assets safe… you want to always keep personal and business transactions separate as much as possible.
Look at Outside Investment Opportunities
As a small business owner, your business is your baby (so to say) and you've invested a sizable amount of money into it and plan on continuing to invest in it… Well, that's perfectly fine but have you ever considered investing outside of your business?
Think of it like this… if you told your financial advisor that you wanted to invest all of your assets into a single stock, they would highly advise you not to do that because you'd be putting your entire personal wealth at risk of being lost. By only investing in your business, you're doing the same exact thing to your personal wealth as well.
To keep your personal wealth safe, you first want to get with a financial advisor to discuss the investment options you have and which ones would be a better fit for you. Things like stocks, real estate, and structured notes are all great investment opportunities. To take your protection even further, you can invest a sizable percentage into disability and life insurance to protect your family from any type of financial hardships in the event that you're not able to work for an unplanned extended amount of time.
Ensure Financial Security With a Buy-Sell Agreement
This is the part of business that most business owners don't want to think about. It's actually one of the most important protection plans you can have for your business, your family, and yourself. In the event that you die or become permanently disabled, have you thought of who will run the business next and where the money will go?
You may not have thought that far ahead but a buy-sell agreement is something that's better to go on and get set up while you're able to do it. This type of agreement will not only provide protection to your business and personal wealth but it will also give you peace of mind in knowing that your business and family will be financially taken care of in your incapacitation or death.
Fitness Dating Brand, FITFCK, Expand Into Influencer Management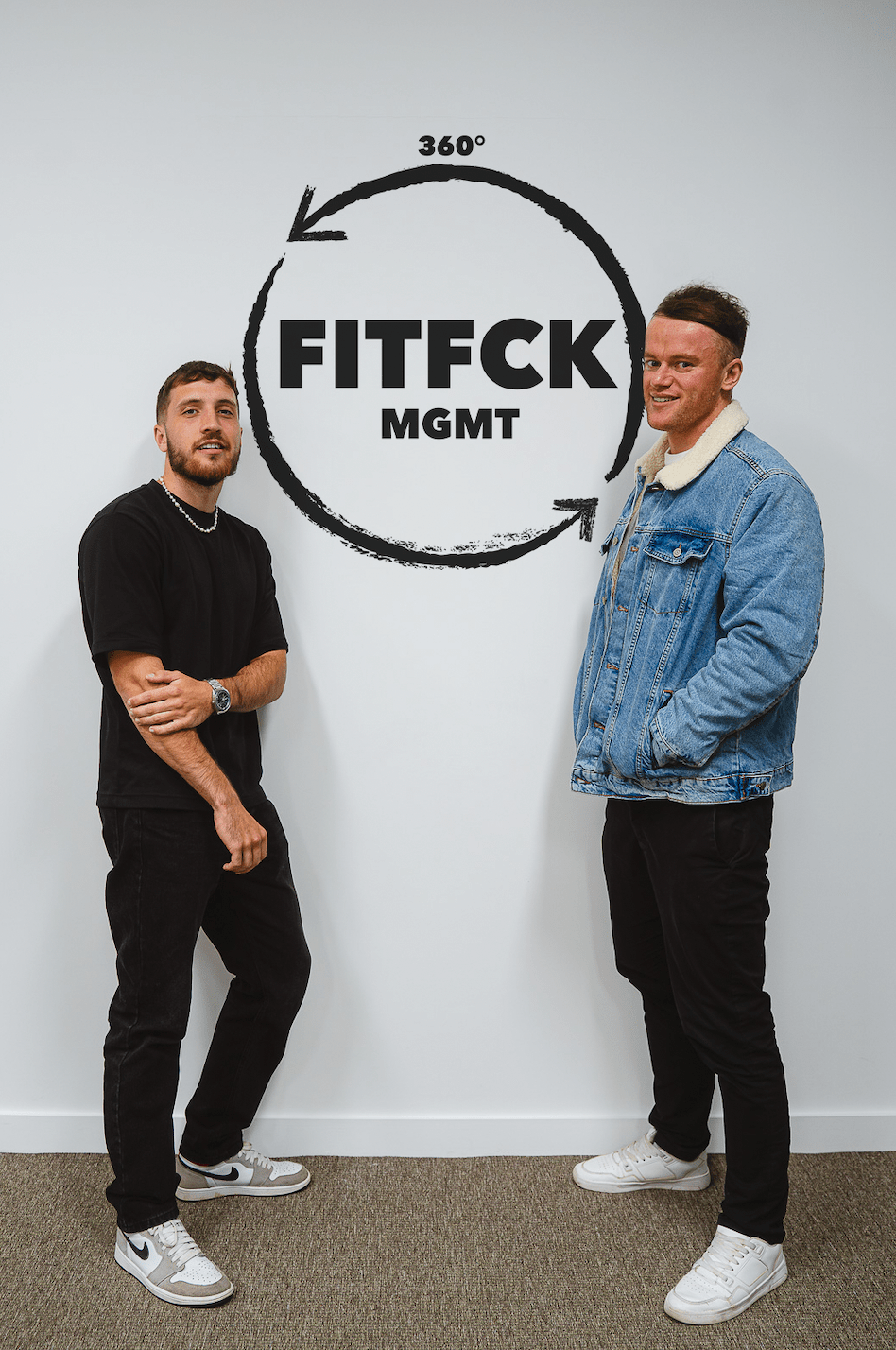 Fitness dating brand, FITFCK, recently announced the launch of their management company "FITFCK MGMT". The company, which recently announced the launch of its £5m A Round investment raise is looking to expand on their brand growth by offering content creators of all niches and brands a full 360 lifestyle management service.
Rebranded in March 2022, the recently featured BBC News company has emerged as the leading brand for gym goers that are looking to make new connections – whether through IRL fitness dating events or online dating experiences. To accompany its strong digital product suite, FITFCK is now developing a series of consumer products to further enhance their brand power, with the most recent being a holistic management company for content creators and brands.
FITFCK Founder and UK Government Enterprise Advisor, Jamie says: "Having worked closely with content creators for the last eighteen months since our relaunch, this addition made nothing but complete sense to me. As a management service, you should be looking at improving all angles of your clients life – not just quick brand deals for a few quid. We are looking to offer a 360 lifestyle approach where we assist our clients with everything from their income, branding, business advisory, PR, legalities and more – all under the FITFCK brand umbrella."
To continue its ruthless chase of becoming the largest omni-channel community for dating, relationships, casual meets and friendships, FITFCK will be looking to embed the management service into members of their ever growing community which already includes a number of high profile content creators.
The first creator to be signed under the label is Santino Valentino, a fitness content creator boasting over 70,000 followers across platforms. Valentino states; "I have known Jamie for a few months now and have felt nothing but constant support from himself and the rest of the FITFCK team. Having seen where they have taken the brand in such a short space of time, I am hoping they can do the same for me. I am really looking forward to seeing where we can take this whilst learning under Jamie and Callum simultaneously"
FITFCK MGMT athlete manager Callum Roberts added: "At the core of every FITFCK movement is the care we have for our community. This ethos is something that we will be looking to reflect in the management company. Hyper-focused care for our clients where they know they feel valued and at ease with us. We are not looking to just improve our client's income, we are looking to improve their lifestyle"
If you are looking to work with FITFCK MGMT, you can contact the team at support@fitfck.co.uk for more information.