How I Went From a Wheelchair to a 6-figure Online Business From Home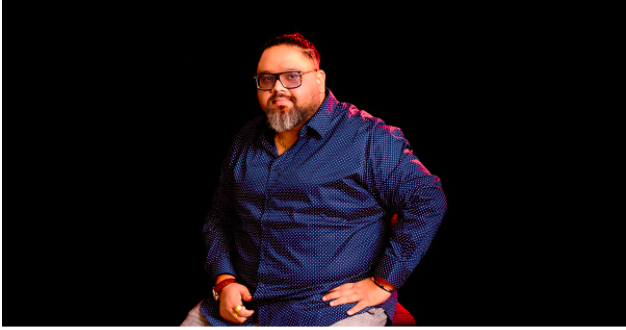 Online and home-based businesses have become an influential alternative to the destabilized jobs market triggered by the rolling closures of the global pandemic.
When the option of working from home when the freedom of movement disappeared, savvy and hard-working entrepreneurs have been quick to embrace ways to make money online.
Australian online business entrepreneur Jaikishaan Sharma – the CEO of Sharmaatricks – believes the first thing to tackle when taking on a new form of business is to change the prevailing mindset that no longer holds significance.
"Our clients are people who want to take control and improve their lives and have real freedom to create their businesses. Staying motivated, being optimistic, and developing a mindset that is not trapped by outdated thinking is a priority," Jaikishaan said.
The entrepreneur knows a thing or two about changing a mindset and facing down life-altering changes. Jaikishaan turned his own life around from being unemployed and wheelchair-bound for three years to not only walking but also becoming deeply entrenched as a leader in an 83,000-strong community of people building dynamic online businesses.
'You Will Never Walk Again'
"After being told I may never walk again, I had to rethink everything in my life. I committed to making a profound mindset change to embrace high motivation, be goal-driven, and take on a series of lifestyle changes. Then I took my first steps both physically but also toward creating a home-based business through the online space. This business serves hard-working parents and others who want to run successful businesses from their home as a full-time career or even as a sideline while parenting," he said.
Sharmaatricks is an educational resource that helps budding entrepreneurs to market creatively on social media platforms, develop and build businesses by attracting high-quality traffic as well as how to leverage pre-built tools such as automated email campaigns.
The operation also aims to connect home-based individuals into social media-based networks that have endless professional opportunities. These are networks where members are all involved in homegrown businesses using accessible and bespoke tools plus layers of informative tutorials, videos, and resources.
"When I finally took my first step in 2019 in front of the same doctors who told me I may never walk again, I decided to share my journey with everyone and wrote my first free guide on How to Change Your Mind. I also started Online Business Coaching where I helped hardworking people to start their own online businesses. The aim was to support them to work from home and make full-time to part-time income online," Jaikishaan said.
Building A Community
One of the foundations of Jaikishaan's business model is to further develop the progressive and powerful community of web-based business people who are running lucrative operations grounded in his business systems and strategies, including wisdom sharing and implementing emotional intelligence.
"The purpose of this is to bring people in my community to spread digital space business thinking and build online entrepreneurs who are striving to run their online brands with modern strategies. We already have an amazing community of like-minded people all with one goal: to see each other succeed, and this can grow vigorously," he said.
Sharmaatricks caught the interest of Forbes – America's leading business magazine – that penned stories about his strategies. His philosophy and methods appeared in features about some of the world's most interesting celebrities including actor Jim Carrey who fought depression and had grown up in a family that struggled with parental unemployment and debilitating health issues. 
Forbes also aligned Jaikishaan's business values with those of legendary stockbroker, master public speaker, and the best-selling author of The Wolf of Wall Street, Jordan Belfort. It was Belfort who coined the adage that 'successful people are 100 percent convinced that they are masters of their destiny. They're not creatures of circumstance, they create circumstance.' 
Jaikishaan is a long-time admirer of the American success coach and best-selling self-help author and motivational speaker Tony Robbins, British author, former monk, and popular podcaster Jay Shetty as well as the millionaire sales trainer Grant Cardone. He believes that being part of the rat race dissuades people from leaping into entrepreneurship.
"Being on the workday treadmill can instill fear and overwhelm that strips many people of their innate drive to create their own business. Also, having to focus on one job all day every day can cause a lack of direction that may hold people back from taking that first step to making money online," he said.
He believes that online businesses deliver unique rewards which include low overheads and high margins, a 24/7 automated cycle, access to global markets as well as massive income and growth potentials. There is also the priceless bonus of time freedom and the ability to work anywhere in the world or become one of those vaunted species of businessperson – the digital nomad.
"More and more people are realizing that one of the best ways to build true wealth, enjoy real freedom, and to wake up every day feeling in full control of their life, is to start their own online business. I have gone from a wheelchair to my dream chair in a few short years. There are so many reasons why one should start digital businesses," said Jaikishaan, who works from his home in Melbourne, Australia.
One common and potent fear among potential online entrepreneurs is an ingrained terror of technology and the speed at which it changes.
"Many people are convinced that making money online requires a Ph.D. in coding. They have little confidence in their ability to manage online techniques and strategies.
'Setting up online is not technical at all these days. We have created our platform to include training that is available all day every day so when people need help it is a click of a mouse away. All our community has to do is to watch the appropriate video, follow the instructions and implement the system. It is as easy as that. No one has to disappear down a rabbit hole searching for a fix or further reading on a specific subject because it is readily available," he added.
While information overwhelm is not unusual when exploring anything online, Jaikishaan recommends sticking with one program to prevent suffocating in endless blogs and courses with conflicting messages.
Another driving force supporting a move to online business is how the pandemic has illustrated a lack of job security. Some businesses quickly died while others thrived.
Among the biggest winners of the Covid crises have been online brands that require no physical contact as illustrated by Amazon's Jeff Bezos whose wealth has grown exponentially. 
"The concept of job security was exposed as an illusion. People were laid off or furloughed and businesses collapsed. Governments even in the richest countries cannot afford to support these losses.
"The pandemic made it clearer than ever before that people must harness their passion into an enterprise and the smartest avenue with the lowest start-up costs and highest margins is online. Traditional jobs and income – even from property investments that may now be devoid of tenants and unable to pay for themselves  – are no longer reliable," he said.
Kristi Ronning, Beautifully Portraying 'Love, Knows No Bounds'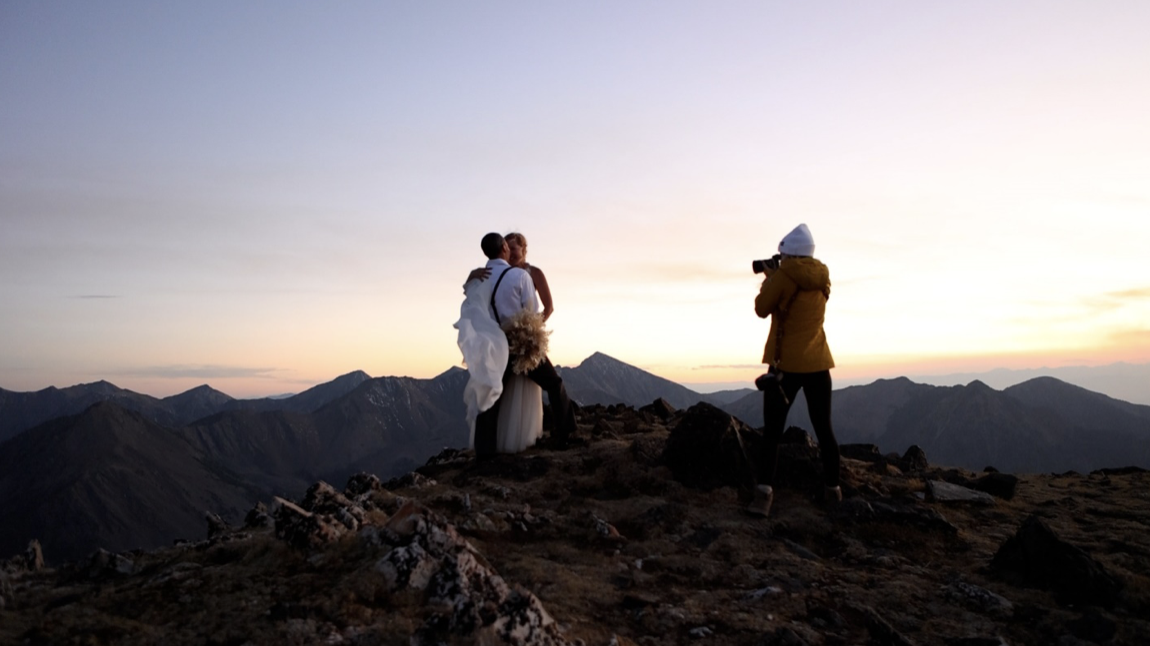 If your concept of eloping includes sneaking away at night, or heading to your dream place, think again. Small, highly mobile weddings have grown by leaps and bounds over the past five years. Fueled by mind-blowing posts on Pinterest, Instagram, and beyond, a growing number of young couples are trading in churches and banquet halls. 
With the pandemic disrupting thousands of weddings, the shift to small elopements is growing faster. An elopement containing just the couple and a few guests is comparatively safer and a far less stressful way for marriage than calling relatives, friends and many other guests.
In order to provide you with ethereal and magical photography for your wedding, Kristi Ronning founded Opal and Ox. Ronning is an American Elopement photographer, recognized for her mountain-top portraits. In addition, she features breathtaking landscapes with an aesthetic sense. 
Born on July 30, 1991, and raised in Pine Island, Minnesota, Ronning is the youngest of her siblings. She was born to Kathy Shafer and Jeff Ronning. From a very young age, she loved capturing photographs of her surroundings. As a kid, she loved dancing and taking theater classes. When Ronning entered second grade, her mother was thoughtful enough to gift her a disposable camera, which quickly turned into a digital one. From that point onwards, she has never put her camera down. Her passion drove her to become a professional photographer at the age of nineteen. 
After getting married to her husband, Ralphie, the two opened a photography and videography service-providing company named Opal and Ox. The couple has been quite successful in covering weddings worldwide since 2012. 
She has kept Opal & Ox services very admirable. According to her, life is all about exploring new adventures, this is what she, along with her husband, has been doing, and the reason for creating Opal & Ox is to lend their support to those who want to discover their love in an aesthetic style. Furthermore, the couple strongly believes that photography and videography flow together perfectly. This is why Ronning has been capturing emotions, energy, joys, and memories through the lens of her camera. 
She firmly thinks that whether it's weddings and elopements, family photo sessions, senior portraits, or newborn photos, she knows how to capture the moments. Opal & Ox has been telling stories together through film and photos since almost 15 years. The journey has been quite memorable and displays Ronning's love for photography in a nutshell. 
In her early years of photography, she covered conventional weddings. Upon moving to Montana, she began pioneering the mountain-top elopement wedding style that has been made famous by social media platforms. 
Ronning loves to incorporate fun fashion pieces into natural landscapes. Being completely self-taught, she quickly became one of the most prominent elopement photographers in the world. Now, people all across the world admire her work. However, she is best known for climbing mountain peaks with couples and documenting their marriage at an elevation of over 10,000 feet. Currently living in Montana, she shoots on a Hasselblad 907x medium format digital camera.
In 2020, Ronning was featured on the cover of Montana bride magazine, volumes 18 & 19, for capturing an epic three days shoot in the mountains. The magazine did a 9-page spread about the 3-day overnight hike in the mountains outside Yellowstone National Park. 
Ronning's future endeavors include launching her first photography book and filming a documentary following her life and career in the mountains. Her determination made her capable enough that in 2022, she was featured in Rocky Mountain Bride magazine. Being a woman, she has never given up on her dreams. Her continuous efforts and life-long achievements can be a true inspiration for all young female photographers out there.