How I Went From a Wheelchair to a 6-figure Online Business From Home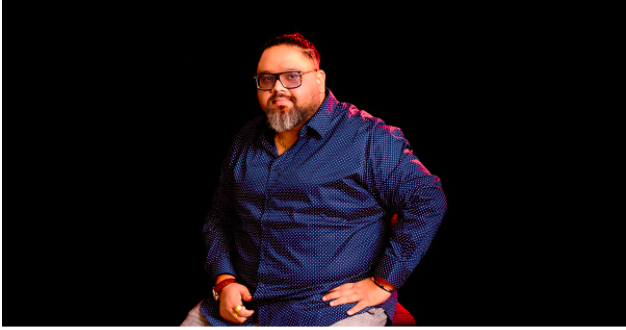 Online and home-based businesses have become an influential alternative to the destabilized jobs market triggered by the rolling closures of the global pandemic.
When the option of working from home when the freedom of movement disappeared, savvy and hard-working entrepreneurs have been quick to embrace ways to make money online.
Australian online business entrepreneur Jaikishaan Sharma – the CEO of Sharmaatricks – believes the first thing to tackle when taking on a new form of business is to change the prevailing mindset that no longer holds significance.
"Our clients are people who want to take control and improve their lives and have real freedom to create their businesses. Staying motivated, being optimistic, and developing a mindset that is not trapped by outdated thinking is a priority," Jaikishaan said.
The entrepreneur knows a thing or two about changing a mindset and facing down life-altering changes. Jaikishaan turned his own life around from being unemployed and wheelchair-bound for three years to not only walking but also becoming deeply entrenched as a leader in an 83,000-strong community of people building dynamic online businesses.
'You Will Never Walk Again'
"After being told I may never walk again, I had to rethink everything in my life. I committed to making a profound mindset change to embrace high motivation, be goal-driven, and take on a series of lifestyle changes. Then I took my first steps both physically but also toward creating a home-based business through the online space. This business serves hard-working parents and others who want to run successful businesses from their home as a full-time career or even as a sideline while parenting," he said.
Sharmaatricks is an educational resource that helps budding entrepreneurs to market creatively on social media platforms, develop and build businesses by attracting high-quality traffic as well as how to leverage pre-built tools such as automated email campaigns.
The operation also aims to connect home-based individuals into social media-based networks that have endless professional opportunities. These are networks where members are all involved in homegrown businesses using accessible and bespoke tools plus layers of informative tutorials, videos, and resources.
"When I finally took my first step in 2019 in front of the same doctors who told me I may never walk again, I decided to share my journey with everyone and wrote my first free guide on How to Change Your Mind. I also started Online Business Coaching where I helped hardworking people to start their own online businesses. The aim was to support them to work from home and make full-time to part-time income online," Jaikishaan said.
Building A Community
One of the foundations of Jaikishaan's business model is to further develop the progressive and powerful community of web-based business people who are running lucrative operations grounded in his business systems and strategies, including wisdom sharing and implementing emotional intelligence.
"The purpose of this is to bring people in my community to spread digital space business thinking and build online entrepreneurs who are striving to run their online brands with modern strategies. We already have an amazing community of like-minded people all with one goal: to see each other succeed, and this can grow vigorously," he said.
Sharmaatricks caught the interest of Forbes – America's leading business magazine – that penned stories about his strategies. His philosophy and methods appeared in features about some of the world's most interesting celebrities including actor Jim Carrey who fought depression and had grown up in a family that struggled with parental unemployment and debilitating health issues. 
Forbes also aligned Jaikishaan's business values with those of legendary stockbroker, master public speaker, and the best-selling author of The Wolf of Wall Street, Jordan Belfort. It was Belfort who coined the adage that 'successful people are 100 percent convinced that they are masters of their destiny. They're not creatures of circumstance, they create circumstance.' 
Jaikishaan is a long-time admirer of the American success coach and best-selling self-help author and motivational speaker Tony Robbins, British author, former monk, and popular podcaster Jay Shetty as well as the millionaire sales trainer Grant Cardone. He believes that being part of the rat race dissuades people from leaping into entrepreneurship.
"Being on the workday treadmill can instill fear and overwhelm that strips many people of their innate drive to create their own business. Also, having to focus on one job all day every day can cause a lack of direction that may hold people back from taking that first step to making money online," he said.
He believes that online businesses deliver unique rewards which include low overheads and high margins, a 24/7 automated cycle, access to global markets as well as massive income and growth potentials. There is also the priceless bonus of time freedom and the ability to work anywhere in the world or become one of those vaunted species of businessperson – the digital nomad.
"More and more people are realizing that one of the best ways to build true wealth, enjoy real freedom, and to wake up every day feeling in full control of their life, is to start their own online business. I have gone from a wheelchair to my dream chair in a few short years. There are so many reasons why one should start digital businesses," said Jaikishaan, who works from his home in Melbourne, Australia.
One common and potent fear among potential online entrepreneurs is an ingrained terror of technology and the speed at which it changes.
"Many people are convinced that making money online requires a Ph.D. in coding. They have little confidence in their ability to manage online techniques and strategies.
'Setting up online is not technical at all these days. We have created our platform to include training that is available all day every day so when people need help it is a click of a mouse away. All our community has to do is to watch the appropriate video, follow the instructions and implement the system. It is as easy as that. No one has to disappear down a rabbit hole searching for a fix or further reading on a specific subject because it is readily available," he added.
While information overwhelm is not unusual when exploring anything online, Jaikishaan recommends sticking with one program to prevent suffocating in endless blogs and courses with conflicting messages.
Another driving force supporting a move to online business is how the pandemic has illustrated a lack of job security. Some businesses quickly died while others thrived.
Among the biggest winners of the Covid crises have been online brands that require no physical contact as illustrated by Amazon's Jeff Bezos whose wealth has grown exponentially. 
"The concept of job security was exposed as an illusion. People were laid off or furloughed and businesses collapsed. Governments even in the richest countries cannot afford to support these losses.
"The pandemic made it clearer than ever before that people must harness their passion into an enterprise and the smartest avenue with the lowest start-up costs and highest margins is online. Traditional jobs and income – even from property investments that may now be devoid of tenants and unable to pay for themselves  – are no longer reliable," he said.
Why Healing Yourself is the Gateway to Helping Your Clients Heal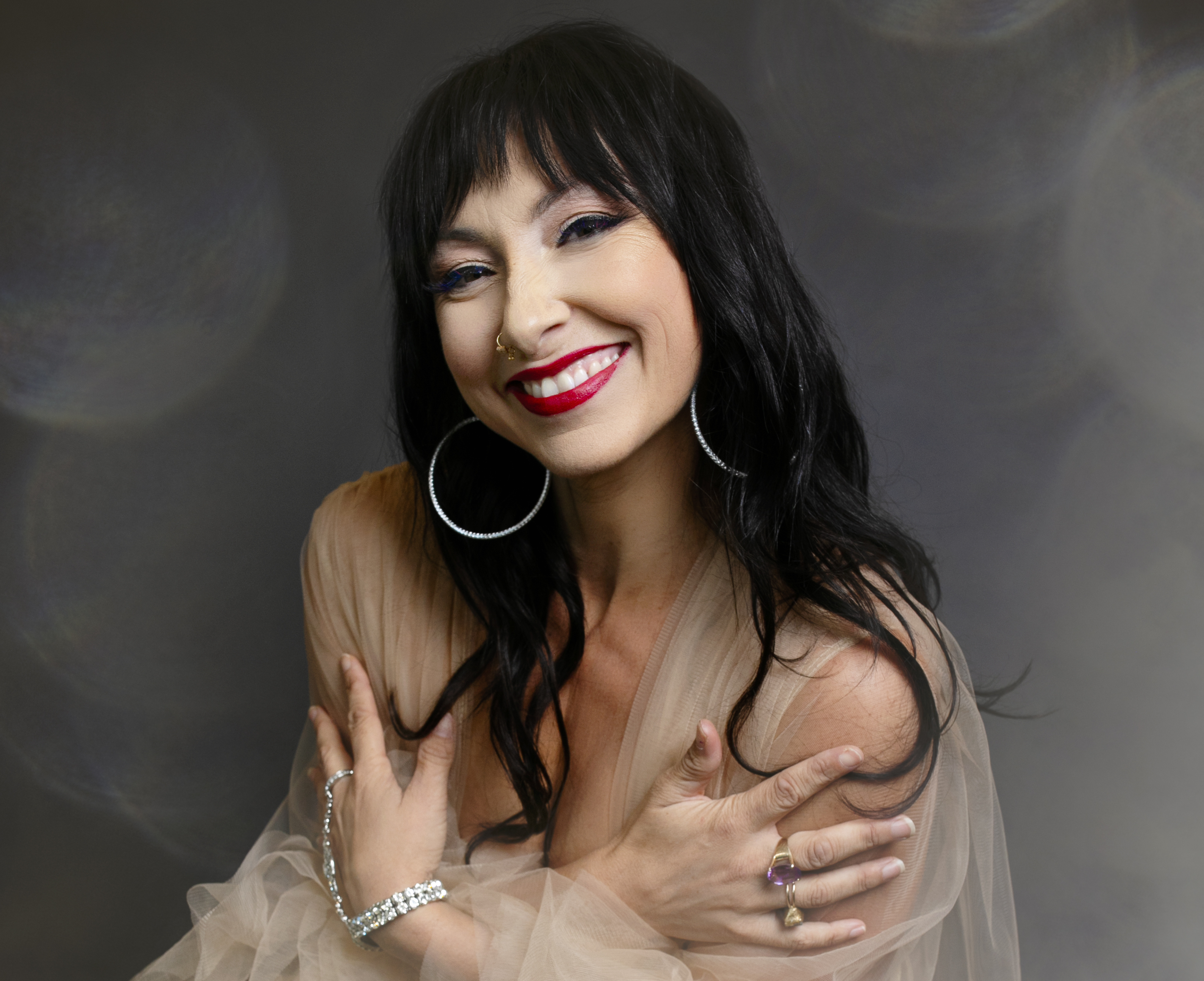 In an old play based on Greek mythology, there's a poignant chorus that talks about how physicians should best know how to heal their own illnesses. It goes like this: 
"You have suffered sorrow and humiliation. You have lost your wits and have gone astray; and, like an unskilled doctor, fallen ill. You lose heart and cannot discover by which remedies to cure your own disease."
In the olden days, society shared a strong notion that those who are capable of helping others to heal must be capable of healing themselves as well. Today, people might be the same. Not many are so inclined to see a skin specialist whose skin suffers terribly, for example. 
And while this ideology might seem a little unforgiving, it persists. 
Doctors and those who specialize in helping others heal are at a high risk of ignoring their own struggles in favor of their work. This can be due to their personalities or the public's expectation that they're meant to have everything together as professionals who provide aid for others. 
This also applies to those who help others heal emotionally or spiritually.
And no one knows this better than Robin Rivera.
Channeling One's Life Experiences to Guide Others to Exponential Healing
Spiritual healer Robin Rivera believes in embracing one's past hurts and taking the difficult — but important — journey towards healing. She founded Robin Rivera Global to help people heal through holistic and shamanic techniques. 
Today, she also helps fellow spiritual coaches to reach others. 
"It's all about liberation… I want to liberate as many people as I can to greater and greater states of love and freedom. And this really comes from a place in me that is driven by freedom and liberation," she said. 
As someone who deals so frequently with the art of helping people heal emotionally and spiritually, one might expect her to be someone who's always had it together from the start.
But this is far from the reality. 
Robin Rivera didn't have a peaceful childhood. Her family was well-versed with child abuse for generations. And although Robin recognizes that her parents brought her up as well as they could, she still knew what violence was from a tender age.
"At 5 years old, I had decided that all I had was myself," she recalled. 
Robin got into the habit of alcohol and substance abuse at the age of eleven. It was not long after when she became suicidal. It got to a point where Child Protective Services had to step in. 
After that, Rivera frequented the system. And it wasn't smooth sailing from there, either. She underwent more abuse, collected more experiences to add to her traumatic past. Her parents eventually sent her to a boarding school in Mexico, where they hoped she would get the help she needed. But in that school, the students were locked in for over a year. 
Rivera recounted her experience in that school. It was shut down for child abuse shortly after she left. However, she realized that this difficult experience taught her how to survive, how to persist even when the odds were stacked against her.
Robin Rivera's Rocky Journey in Search of Healing
Rivera eventually survived the ordeals of her childhood. But when she matured as an adult, she still struggled to find her way. 
Her past experiences taught her to survive, sure. But all the support, safety, and guidance she lacked growing up came back to haunt her. She found herself treading precariously over the edge, searching for a way to find her balance. 
"All I had was emotional baggage and trauma that I began to unlock and look at powerfully," Robin explained about her past. 
Having been kicked out of her home at 17, she needed to support herself. She delved into the world of exotic dancing and more substance and alcohol abuse. She was also employed as an escort. 
The trigger that got her out of that lifestyle came in the form of a terrifying experience. 
Rivera somehow found herself under the grips of a human trafficker. She eventually began to sense that something was off about the way they operated. 
"I didn't know what was going on," she said. "But I knew I was very confused and that these were dangerous people."
She did the only thing she could do: she ran. She was only 23 when she accepted help from her ex-boyfriend. After some time, when she decided to leave him to return to her parents, she found out she was pregnant. 
Love and the Pivotal Role it Plays in Healing
For someone who went through so much at such a young age, Robin's pregnancy might have seemed like an impossible situation.
But Rivera recognizes her pregnancy as the pivotal turning point in her life. 
As Robin described in an interview: "I wanted to be a good woman for this innocent child, and that gave me the power to do things I thought were nearly impossible."
She decided that she needed to change her life if she wanted to make a home for her child. She got herself a Bachelor of Arts in Social Welfare from UC Berkeley and went on to obtain a Master's in consciousness and transformative studies. Rivera also spent her time and energy volunteering with the anti-human trafficking movement.
Rivera's current specialization in spiritual healing stems from her training with the Chicana Latina Foundation. There, she met a shamanic therapist who made her realize her worth. She was told that she wasn't broken; instead, she was spiritually gifted.
"Those words shook me to the core, and that was when I got to see with my eyes and feel with my heart what was possible," Rivera said. "I delved into a lot of research on shamanic and holistic healing. And not long after, I created a business out of it."
Flawed, or Relatable and Human?
Today, Rivera dedicates her time to aid others who struggle with their own trauma. Her journey down the path of healing has brought her eventual success; Robin Rivera Global now rakes in multiple six figures. 
And while Rivera is a spiritual healer, this lesson possibly applies to everyone whose job it is to uplift, cure, or support others in their physical, mental, emotional, or spiritual infirmities.
"At the core of what I do is I'm trying to create beauty out of my suffering," Rivera explained. 
And perhaps, that is the best anybody can do. To help others is a noble thing, but we often forget that we cannot do so if we ourselves are burnt out. It's like pouring water out of an empty kettle: it just won't work, no matter how hard you try. 
Rivera turned her flaws into something her clients can relate to, something that makes her human. Maybe those who make a career out of the art of healing are called to do the same.