Requirements and Criteria for Different Types of Residence in Cyprus
Cyprus has been famous as a welcoming country for international investors. If you prefer to live in Cyprus, as a non-resident, you should first apply for a residency permit. As per the new regulations, people purchasing property in Cyprus are legally allowed to acquire a residence permit. Because Cyprus is an EU member, European residents do not need to apply for the permit, but non-European residents definitely need to apply for the residence permit. However, there are two choices available- temporary residence in Cyprus and permanent residence in Cyprus.
Temporary Residence Cyprus
The non-European citizens who want to apply for temporary residence Cyprus should file an application with the Civil Registry as well as the Migration department and the residence license will be with a validity of one to four years. To get a residence permit, you should submit the following documents:
Passport

Your bank statement copy

Documents to prove income

Four passport size pictures

Copy of the contract of property acquisition

Health insurance

Deposit of EUR 550
Permanent Residence Cyprus
The non-European citizens who want to apply for permanent residence Cyprus should prove that they can earn for themselves and their spouse and kids and if they have been in Cyprus for 5 consistent years. There are some basic requirements for permanent residence permits in Cyprus:
The person should have a bank account in Cyprus bank, a real estate contract and a yearly earning of at least EUR 9,600 for every individual member of the family.

Or, the person should be interested in setting up a company here.

Or, the person should want to open a business sub-division in Cyprus with a minimum capital of EUR 255,000.

Or, the person should be employed in Cyprus
The documents needed for a permanent residence permit in Cyprus are:
Your passport

Copy of the contract of property acquisition

Copy of the payment made to the seller

Bank statement copy

Documents to prove income

Four passport-size pictures

Guarantee letter from your Cyprian bank
Long-term residence permit
Non-European citizens can get a long-term residence permit if they have lived in Cyprus for 5 years consistently. It is valid for five years and will get renewed. Documents needed for the permit are:
Copy of the contract of the purchased or leased property

Passport

Bank statement

Proofs of payment done in the last 5 years for tax returns

Certificate offered by the tax authorities
Why should you shift to Cyprus in 2021?
Cyprus is a European destination open for all foreign citizens and investors. Those who are planning to move to Cyprus can apply for any permit they want through simple procedures.
If you wish to apply for Cypriot residency, then you can rely on us. At Fine Life Limassol, we work on behalf of our clients to file for their residency applications. We offer a high success rate and a consistent customer-centric method. So, what are you waiting for? Be it temporary residence Cyprus or permanent residence Cyprus, we will handle it all for you.
Why Healing Yourself is the Gateway to Helping Your Clients Heal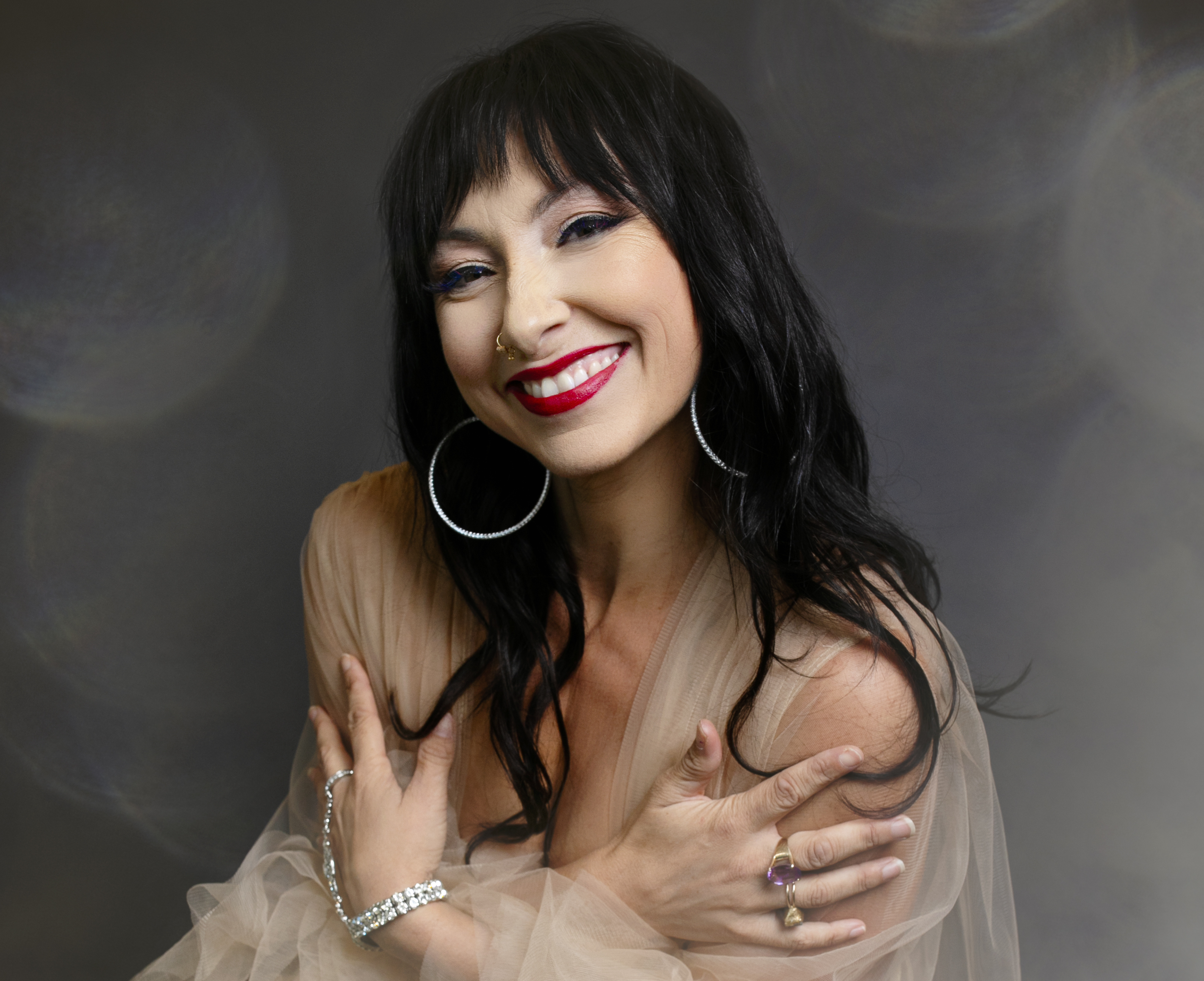 In an old play based on Greek mythology, there's a poignant chorus that talks about how physicians should best know how to heal their own illnesses. It goes like this: 
"You have suffered sorrow and humiliation. You have lost your wits and have gone astray; and, like an unskilled doctor, fallen ill. You lose heart and cannot discover by which remedies to cure your own disease."
In the olden days, society shared a strong notion that those who are capable of helping others to heal must be capable of healing themselves as well. Today, people might be the same. Not many are so inclined to see a skin specialist whose skin suffers terribly, for example. 
And while this ideology might seem a little unforgiving, it persists. 
Doctors and those who specialize in helping others heal are at a high risk of ignoring their own struggles in favor of their work. This can be due to their personalities or the public's expectation that they're meant to have everything together as professionals who provide aid for others. 
This also applies to those who help others heal emotionally or spiritually.
And no one knows this better than Robin Rivera.
Channeling One's Life Experiences to Guide Others to Exponential Healing
Spiritual healer Robin Rivera believes in embracing one's past hurts and taking the difficult — but important — journey towards healing. She founded Robin Rivera Global to help people heal through holistic and shamanic techniques. 
Today, she also helps fellow spiritual coaches to reach others. 
"It's all about liberation… I want to liberate as many people as I can to greater and greater states of love and freedom. And this really comes from a place in me that is driven by freedom and liberation," she said. 
As someone who deals so frequently with the art of helping people heal emotionally and spiritually, one might expect her to be someone who's always had it together from the start.
But this is far from the reality. 
Robin Rivera didn't have a peaceful childhood. Her family was well-versed with child abuse for generations. And although Robin recognizes that her parents brought her up as well as they could, she still knew what violence was from a tender age.
"At 5 years old, I had decided that all I had was myself," she recalled. 
Robin got into the habit of alcohol and substance abuse at the age of eleven. It was not long after when she became suicidal. It got to a point where Child Protective Services had to step in. 
After that, Rivera frequented the system. And it wasn't smooth sailing from there, either. She underwent more abuse, collected more experiences to add to her traumatic past. Her parents eventually sent her to a boarding school in Mexico, where they hoped she would get the help she needed. But in that school, the students were locked in for over a year. 
Rivera recounted her experience in that school. It was shut down for child abuse shortly after she left. However, she realized that this difficult experience taught her how to survive, how to persist even when the odds were stacked against her.
Robin Rivera's Rocky Journey in Search of Healing
Rivera eventually survived the ordeals of her childhood. But when she matured as an adult, she still struggled to find her way. 
Her past experiences taught her to survive, sure. But all the support, safety, and guidance she lacked growing up came back to haunt her. She found herself treading precariously over the edge, searching for a way to find her balance. 
"All I had was emotional baggage and trauma that I began to unlock and look at powerfully," Robin explained about her past. 
Having been kicked out of her home at 17, she needed to support herself. She delved into the world of exotic dancing and more substance and alcohol abuse. She was also employed as an escort. 
The trigger that got her out of that lifestyle came in the form of a terrifying experience. 
Rivera somehow found herself under the grips of a human trafficker. She eventually began to sense that something was off about the way they operated. 
"I didn't know what was going on," she said. "But I knew I was very confused and that these were dangerous people."
She did the only thing she could do: she ran. She was only 23 when she accepted help from her ex-boyfriend. After some time, when she decided to leave him to return to her parents, she found out she was pregnant. 
Love and the Pivotal Role it Plays in Healing
For someone who went through so much at such a young age, Robin's pregnancy might have seemed like an impossible situation.
But Rivera recognizes her pregnancy as the pivotal turning point in her life. 
As Robin described in an interview: "I wanted to be a good woman for this innocent child, and that gave me the power to do things I thought were nearly impossible."
She decided that she needed to change her life if she wanted to make a home for her child. She got herself a Bachelor of Arts in Social Welfare from UC Berkeley and went on to obtain a Master's in consciousness and transformative studies. Rivera also spent her time and energy volunteering with the anti-human trafficking movement.
Rivera's current specialization in spiritual healing stems from her training with the Chicana Latina Foundation. There, she met a shamanic therapist who made her realize her worth. She was told that she wasn't broken; instead, she was spiritually gifted.
"Those words shook me to the core, and that was when I got to see with my eyes and feel with my heart what was possible," Rivera said. "I delved into a lot of research on shamanic and holistic healing. And not long after, I created a business out of it."
Flawed, or Relatable and Human?
Today, Rivera dedicates her time to aid others who struggle with their own trauma. Her journey down the path of healing has brought her eventual success; Robin Rivera Global now rakes in multiple six figures. 
And while Rivera is a spiritual healer, this lesson possibly applies to everyone whose job it is to uplift, cure, or support others in their physical, mental, emotional, or spiritual infirmities.
"At the core of what I do is I'm trying to create beauty out of my suffering," Rivera explained. 
And perhaps, that is the best anybody can do. To help others is a noble thing, but we often forget that we cannot do so if we ourselves are burnt out. It's like pouring water out of an empty kettle: it just won't work, no matter how hard you try. 
Rivera turned her flaws into something her clients can relate to, something that makes her human. Maybe those who make a career out of the art of healing are called to do the same.