Requirements and Criteria for Different Types of Residence in Cyprus
Cyprus has been famous as a welcoming country for international investors. If you prefer to live in Cyprus, as a non-resident, you should first apply for a residency permit. As per the new regulations, people purchasing property in Cyprus are legally allowed to acquire a residence permit. Because Cyprus is an EU member, European residents do not need to apply for the permit, but non-European residents definitely need to apply for the residence permit. However, there are two choices available- temporary residence in Cyprus and permanent residence in Cyprus.
Temporary Residence Cyprus
The non-European citizens who want to apply for temporary residence Cyprus should file an application with the Civil Registry as well as the Migration department and the residence license will be with a validity of one to four years. To get a residence permit, you should submit the following documents:
Passport

Your bank statement copy

Documents to prove income

Four passport size pictures

Copy of the contract of property acquisition

Health insurance

Deposit of EUR 550
Permanent Residence Cyprus
The non-European citizens who want to apply for permanent residence Cyprus should prove that they can earn for themselves and their spouse and kids and if they have been in Cyprus for 5 consistent years. There are some basic requirements for permanent residence permits in Cyprus:
The person should have a bank account in Cyprus bank, a real estate contract and a yearly earning of at least EUR 9,600 for every individual member of the family.

Or, the person should be interested in setting up a company here.

Or, the person should want to open a business sub-division in Cyprus with a minimum capital of EUR 255,000.

Or, the person should be employed in Cyprus
The documents needed for a permanent residence permit in Cyprus are:
Your passport

Copy of the contract of property acquisition

Copy of the payment made to the seller

Bank statement copy

Documents to prove income

Four passport-size pictures

Guarantee letter from your Cyprian bank
Long-term residence permit
Non-European citizens can get a long-term residence permit if they have lived in Cyprus for 5 years consistently. It is valid for five years and will get renewed. Documents needed for the permit are:
Copy of the contract of the purchased or leased property

Passport

Bank statement

Proofs of payment done in the last 5 years for tax returns

Certificate offered by the tax authorities
Why should you shift to Cyprus in 2021?
Cyprus is a European destination open for all foreign citizens and investors. Those who are planning to move to Cyprus can apply for any permit they want through simple procedures.
If you wish to apply for Cypriot residency, then you can rely on us. At Fine Life Limassol, we work on behalf of our clients to file for their residency applications. We offer a high success rate and a consistent customer-centric method. So, what are you waiting for? Be it temporary residence Cyprus or permanent residence Cyprus, we will handle it all for you.
Types of Damages You Can Recover after a Car Accident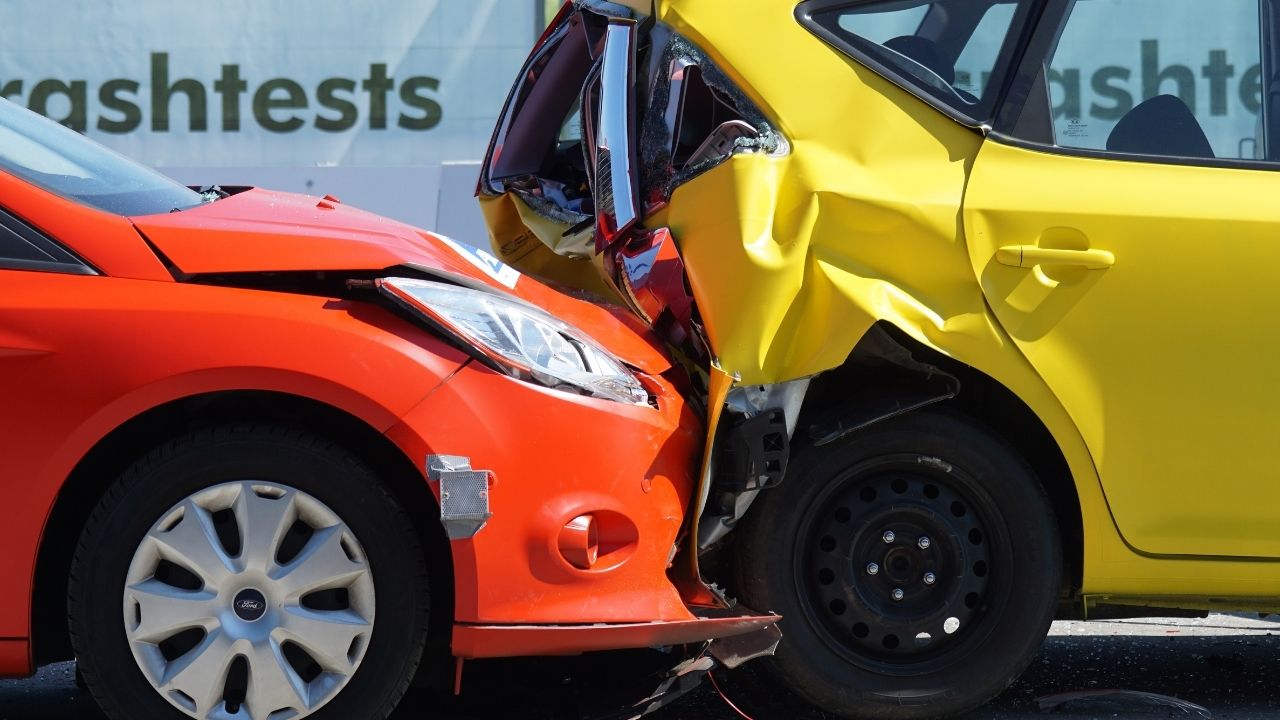 Getting into a car accident can be an extremely traumatic experience. But when you're faced with the reality of painful and costly medical procedures, loss of income, and property damages, it can be especially difficult to recover both emotionally and financially.
If you've been seriously injured in the accident, there are many types of damages you can claim by filing a personal injury lawsuit. We'll cover three types of damages you can recover following a car accident so that you can quickly get back on your feet and take charge of your life.
Lost Wages
A car accident can leave you in a terrible position financially and may you even cause you to lose your ability to earn as a result of your physical injuries, the time you've had to spend in a hospital, and other such factors.
To claim compensation after a car accident for lost wages, you need to provide proof of the injuries you've suffered that have impaired your ability to earn and proof of income from your employer as well. The jury will take factors like your age, skills, occupation, experience, and lifetime work expectancy into consideration before deciding the verdict.
Medical Costs
The injuries can be as minor as a few bruises or as severe as paralysis and some other form of permanent disability. It's also important to note that some injuries may not show symptoms right away and require medical attention later on in your life. That's why you must go through an intensive medical examination immediately after getting into a car accident if you've been injured.
Pain and Suffering
You may also seek damages for the pain and suffering the accident has caused you. Pain and suffering can be legally defined as physical or mental distress.
Recovery for this type of damage depends on the nature of the injury, the severity of the pain you've suffered, and any future distress that can be directly associated with the injury. Pain and suffering may also include emotional damages like anxiety and stress that have stemmed from the incident.
Navigating the complex legal system can be a stressful and confusing process, particularly when insurance companies exploit victims who lack the benefit of legal representation for an auto accident. By hiring an experienced attorney to represent your legal and financial interests, you can obtain the peace of mind that your right to recovery is aggressively safeguarded.
The Benefits of Hiring an Accident Attorney after a Car Accident
Many personal injury cases, such as those involving commercial vehicles or motorcycles, may require more intensive legal maneuvering that not all law firms are equipped to handle. An experienced car accident lawyer will provide you with the legal resources to build a compelling claim, because they will be committed to securing the strongest financial compensation package available by law. If you have a valid case, an attorney will help you find proper medical treatment to ensure your concerns are addressed and eliminate unscrupulous insurance tactics aimed at minimizing, stalling, or denying your claim.
Avoiding Insurance Traps & Pitfalls After A Car Accident
It is important for personal injury victims to understand that insurance companies will attempt to resolve the incident with minimal financial liability.
An experienced injury firm will make every effort to negotiate a fair settlement outside of court to avoid a lengthy and costly litigation process; however, if an insurance company fails to resolve the issue in a fair and reasonable manner, a law firm should be prepared to take your case to trial to fight on your behalf.
Bottom Line
If you wish to seek compensation for these damages in a personal injury lawsuit, it's necessary for you to enlist the help of a legal professional. Get in touch with a personal injury attorney near you so they can help you collect evidence and negotiate recovery for all the damages you've experienced after the incident.