How to Make Your Name as a DJ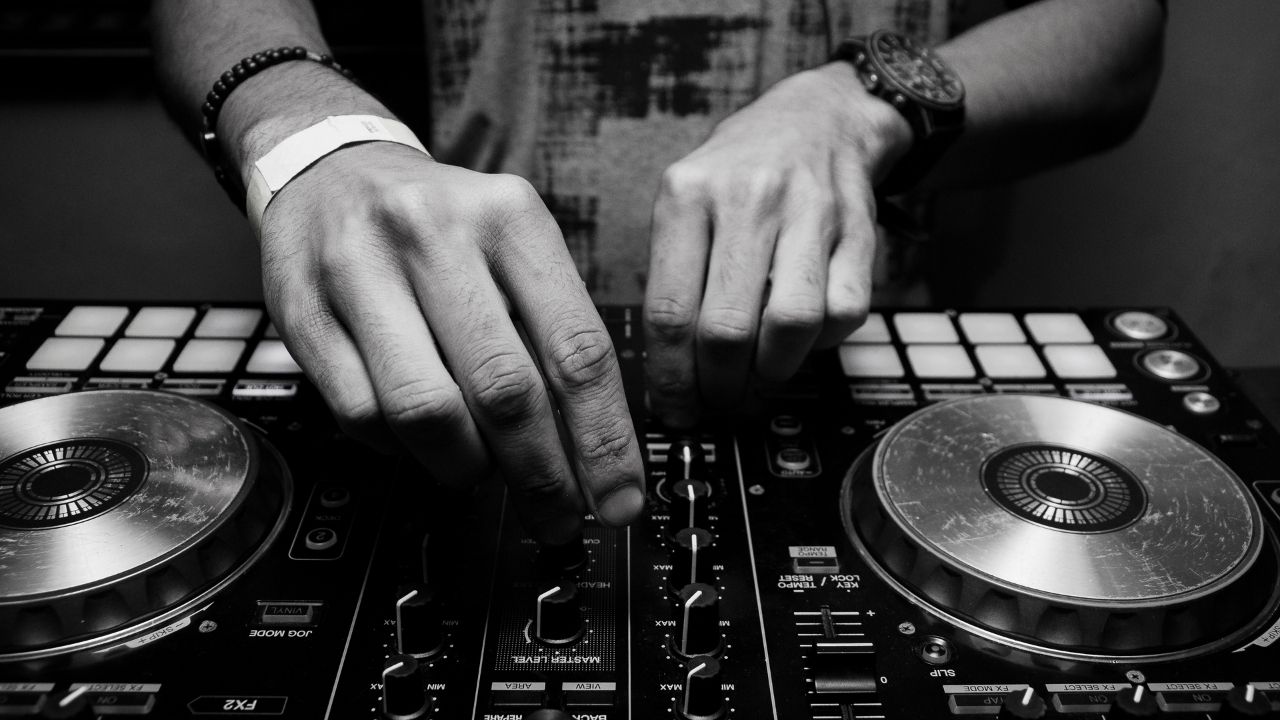 Great DJs set the mood for a party or in the club and keep everyone entertained. While many people might think that DJs only play music, there is a lot more that goes into the role that ensures people think of you when they think of great DJs. If you are thinking of becoming a DJ and do not know where to start and how to become popular, here is a guide on the things you need to concentrate on.
Love Music
It is almost impossible to become a great DJ if you do not like music. Your career and the rest of your life or career will revolve around music and so you should love it if this is the path you would like to follow. Your love for music will manifest as passion and your audience will feel this passion when you play. If you do not love music and are not enthusiastic about it, your crowd will feel it, and you might not be able to gain the support and following that is required to become a well-known and successful DJ.
Learn the Basics
Before you can start thinking about your DJing career, you should learn the basics. Learning the basics will give you the skills you need to DJ, and these skills are crucial before you can actually start working with other DJs, recording mixes, or trying to land a gig.
The basics you need to learn include mixing, song selection, software selection, technical and interpersonal skills as well the techniques you need to know to entertain an audience or client. To learn more about how to DJ, you can refer to the detailed guide created by Pirate. Pirate offer DJs access to professional equipment and practice stations, whether they are learning how to DJ or just want to improve their skills. Pirate also offer musicians affordable spaces to write, record, and produce their own records.
Build a Decent Music Collection
DJs are known for the music they play and how they play it. It is therefore important to take your time to build a decent music collection before you start playing for a crowd. Try to collect high-quality mp3s and lossless audio because these tracks will sound better when you play them.
If you have a favorite genre of music, as most people do, try not to lean too heavily into it unless you want to be known as the DJ who plays that genre of music. When getting started, it is important to curate music from as many genres as possible because you will be playing in different venues and for different audiences. Having a diverse collection of different music genres will help in these situations.
Produce Your Own Music
Many DJs are opting to stand out by producing their own music. Technology has come so far that it is now easy for anyone to create their own music. You can choose to create original beats and samples, or to remake and remix some of the music that is already available.
If you decide to go with the latter, remake and remix songs that people are already familiar with so you have a better response when you play them. If you cannot or do not know how to produce high-quality music, you can always seek the services of a ghost producer. These producers produce music that other DJs end up owning and playing as their own creations.
Work with Other DJs
No one is born a DJ and no one becomes a well-known DJ. It takes a lot of practice to become a good DJ even after learning how to DJ. Also, if no one ever gives you a chance, it will be difficult to break into the industry on your own. Working with other more experienced DJs can help you massively as it can help you understand what DJing is all about and give you the experience you need.
Volunteering to work with other DJs is a great way to learn how everything in a DJ set works and to experience how it feels playing in front of a crowd. You can volunteer to do a one-hour set before the crowd becomes too large or even to set up the DJing equipment so you know how everything works together.
Leverage Social Media and Other Online Platforms
Practice as often as you can and once you feel you have adequate skills, create a one-hour mix. The mic can showcase your skills playing different genres or your technical DJing skills. Once the mix is recorded, it is time to upload it. First, upload it privately so your friends and colleagues get to listen to it first. Take any criticism and create another mix trying to improve on the first.
Once you are happy with your iteration, put it online for people to listen to and maybe download. Try to upload your mix on as many platforms as possible. DJs have a massive advantage today in that there are numerous platforms where they can upload their mixes to have a wide reach.
Stay Social
In the age of social media, no one can ignore it as a marketing and promotional medium. Use platforms like Twitter, Facebook, and Instagram to not only showcase your skills but also interact with your fans. Try as much as you can to build a loyal audience who would be happy to hear you play when you get a gig.
Network
Even if you have worked with other DJs in the past or have a large online following, it is still important to network. Interact with promoters, music lovers, and hype men to see if they can get your name out there. Do not shy away from advice and criticism and don't feel embarrassed about asking for a guest spot. Many DJs are perfectly okay with letting other DJs play as long as they have the skills, or they do not have to put their reputations on the line.
Becoming a successful DJ is a lot of work. However, once you master the skills, all that is left is to keep improving and to get your name out there. Fortunately, there are so many ways, avenues, and platforms DJs can use to get their name out there today.
5 Dangerous Leading Causes of Pedestrian Injuries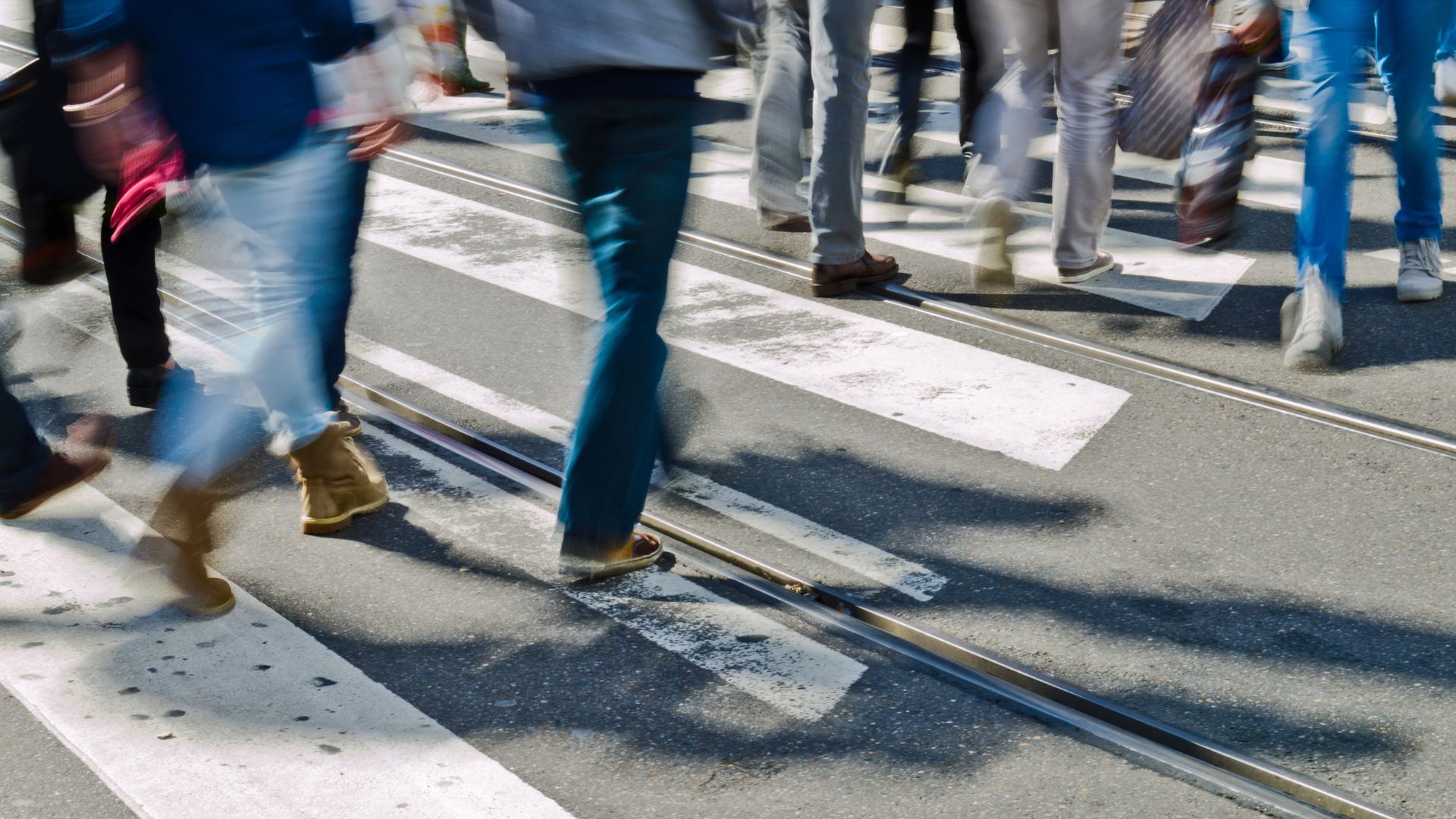 The public sphere is filled with thousands upon thousands of pedestrians, especially in crowded cities. While being out in public is typically perfectly safe, some actions can put you into dangerous situations and legally sketchy territory. By understanding the types of actions that lead to pedestrian accidents, you can do your best to effectively avoid them. To assist you, here are five of the most dangerous leading causes of pedestrian injuries: 
1. Substance Abuse
Intoxication can lead people to do dangerous things and can make us unaware of the environment around us. Every day, intoxicated individuals find themselves either harming someone, or themselves, through a pedestrian accident. You'll walk less safely, and have poor judgment when intoxicated, so you're more likely to ignore traffic rules, and go onto properties that are shut off and unsafe. If you or a loved one have been injured in a pedestrian accident due to an intoxicated individual's actions, you should contact a personal injury lawyer immediately. For those suffering from addiction and abuse issues, there is help out there that can guide you through defeating your addiction cycle. 
2. Being on the Road
Being a pedestrian on a roadway is incredibly dangerous. You should stay off the roadways at all times unless you are using a legal and clearly-marked crossing. Otherwise, you put yourself, and everyone else on the road, at risk. Being considerate, and staying aware of your surroundings, is crucial, after all. Not only is being on the roadways as a walking pedestrian illegal, but it can cause you to suffer serious bodily harm. Even at slow speeds, being hit by a vehicle can cause immense, life-changing injuries (and even death). No matter what situation you're in, you should steer clear of the roadways if you're not in a vehicle. 
3. Improper Crossings
Part of staying safe as a pedestrian is following the traffic laws that are set up to protect you. When you're at a crosswalk or some other type of crossing area, you need to follow signs and signals perfectly. Even if you think you can get across the road before any vehicle comes, you may be misjudging how much time you actually have. Not only will you be putting drivers in a hazardous scenario (along with yourself), but if you're improperly crossing, you'll be breaking the law. Jaywalking is often seen as no big deal, but there's a reason it's against the law. You're causing chaos that's preventable, and which can put yourself and others at risk of serious injury. 
4. Poor Visibility 
You've likely noticed that nearly every public space that you'd want to be in is properly lit. There's a reason for that. Poorly lit public areas are a major safety risk, and people who are harmed due to a poorly lit public space can sometimes bring litigation against the property owner. When a space is not properly lit, it makes pedestrians targets for criminals and makes it difficult for pedestrians to see where they're going. A lack of visibility greatly increases the chance of slip and fall accidents, as well as other dangerous happenings. Staying in well-lit public areas will help keep you safe from accidents, and people who would harm you if given the chance. 
5. Reckless Behavior 
There are few actions pedestrians can engage in that are as devastating and potentially dangerous as general reckless behavior. Running, fighting, and other forms of being belligerent in public spaces can cause huge disruptions and even injuries. Additionally, this type of disruptive, aggressive conduct is against the law in many states. These laws are set up to prevent unstable or aggressive individuals from creating a toxic or threatening atmosphere in public spaces. It's always important to treat your environment, and fellow human beings with respect, after all. By acting appropriately, and even-headed, you're also able to understand your immediate surroundings more effectively, which helps protect you from any dangerous behavior from fellow pedestrians. 
Keep Public Spaces Safe
By avoiding these five types of disruptive and dangerous behavior, you can do your part to keep our country safe. When you're injured through the reckless or illegal actions of another person, a quality pedestrian accident lawyer can help you find the justice and restitution that you deserve. Meanwhile, you must behave in a way that keeps other members of the public feeling safe, secure, and at peace. Doing so will help keep you out of trouble, and prevent you from suffering serious injuries in a pedestrian accident.