How Justin Townsend aka Big Smokey is Ready to Retire at 33 Years Old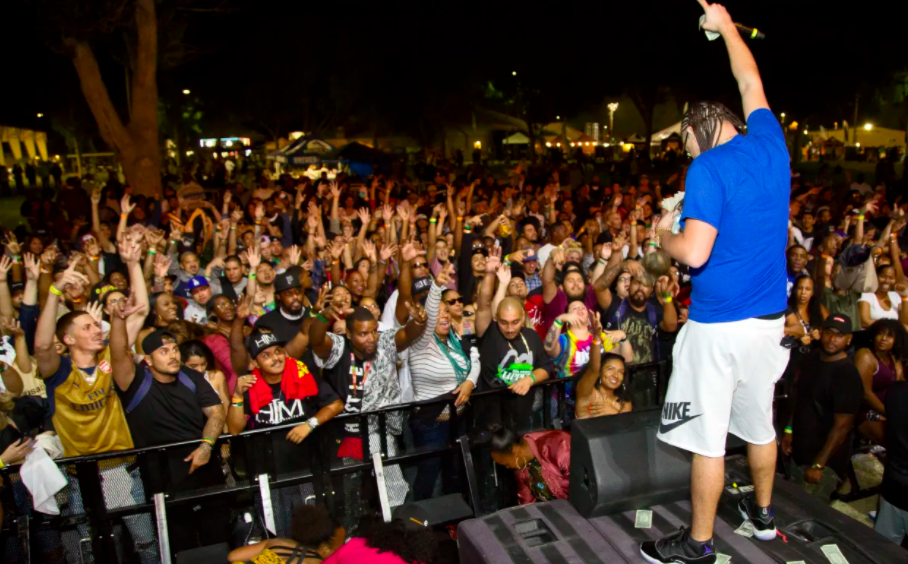 At 33 years old, many people are just starting families, purchasing first homes, or still just figuring out what's going to work out for them. For entrepreneur Justin Townsend, 33 looks like traveling the world, spending time with his three kids, and waking up every morning on his own time; not to the sound of an alarm.
It seems like Justin Townsend, AKA "Big Smokey", has been dipping his hands into any industry he feels like, and finding success anywhere he looks. He started strong by pioneering a hyper-successful cannabis company, and now owns some of the biggest brands in the industry. He then created his clothing brand Loud Packs Clothing, which has seen celebrity endorsement and great success.
Nowadays you can find him coaching his kids' sports teams; however, the business doesn't stop there. Justin is beginning to start a record label under the name Big Smokey Productions. While that's still in the early stages, his chain of BBQ restaurants is in full swing. Who knows what Big Smokey will bring to the table next?
You can find Justin on Instagram here: https://www.instagram.com/loudpacksjay/?hl=en
Analysis Paralysis: Determining How to Analyze Your Trading Decisions
One of the most crucial parts of the process of being a day trader is the analysis, it is the part of the process that informs decision making for day traders regardless of what kind of trading they're involved in, and it stands as one of the three main pillars of success. Thomas Yin details the two main ways in which analysis is handled in his book, Trading Secrets, explaining that both forms have different benefits and drawbacks and details how each function regarding trade.
The first type of analysis is fundamental analysis, which involves tracking the news and numbers. Fundamental analysis is a numbers game at heart. It's tracking those numbers such as revenue, earnings, and profit and tracking ratios and using them to make predictions about future shifts in the market. Yin states that fundamental analysis isn't necessarily the best way to track changes as it can be right; it's merely a matter of when it's right and when it isn't. Therein lies the problem, the ability to be right is good, but it is almost as if you're guessing when the fundamental analysis will work out in your favor.
The second type of analysis is technical analysis; Yin discusses that this kind of analysis leans into the idea of trade psychology. Technical analysis deals with tracking the fear and greed and using that to pinpoint and determine where and when the market will shift and by how much. Technical analysis works on the principle of looking at both historical and current price movements in the market to predict the future price movements and determine the existing trade conditions.
Unlike the fundamental analysis, technical analysis uses all past and current market information as a determining factor in how the market behaves and moves. In terms of the analysis, there is a great deal of visual representation in the form of charts and graphs that depict the information, trends, and future predictions easily, and while it might come off as complicated, it is quite the opposite. Yin makes a clear assurance otherwise, stating, "If technical analysis is complicated and hard, it will not work." This kind of analysis must be kept simple to function appropriately as otherwise, it will cause more harm than good, but when it's done right and kept simple, the probabilities tend to err more on the side of success for winning trades.
As a systematic market analysis is paramount to success in the market, understanding both of these forms of analysis is key to understanding how to succeed. The logistics of each form of analysis resides on the fact that analysis in the market is systematic. It isn't merely one analysis, and then it's done. It must be done systematically to keep up with the market trends and keep the success going. Mastering the market analysis is a deal-breaking element of success in the market, and learning it can lead to great success or tragic failure.