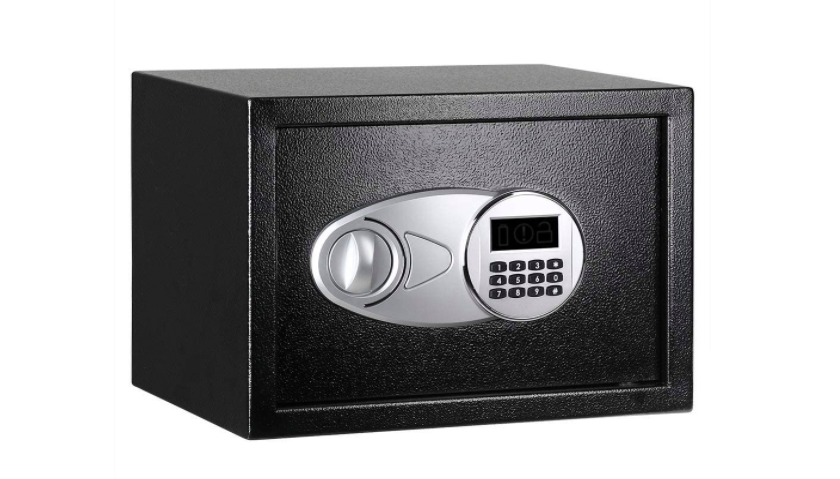 Making sure that your valuables are safe at home is very important and there are different ways to make this happen. Home safes are one of the ways to protect valuable items from theft, destruction by water, destruction from fire, and other unpredictable events. With so many options to choose from, it's not easy to know where to start because some of your belongings are much more valuable than others. If you want to invest or improve your home security, consider the following tips when thinking of buying a home safe.
Not as Safe as You Think
Storing cash, gold, jewellery, or important documents in a home safe may not be a very safe choice after all. Firstly, some small home safes that are said to be fireproof are actually fire-resistant.
Besides, most home safes undergo 30 minutes of testing. 
Industry experts say a room will burn for about 20 minutes in a house fire, which is why it is recommended that you buy a 30-minute fire safe for your valuables. But what happens when the fire burns at a very high temperature and for longer than 30 minutes? You stand a very good chance of losing the contents of the safe.
Also, the mere presence of a safe at home can be an invitation for thieves. Besides, the average home safes are not so large that they cannot be easily stolen by someone who knows that the safe exists.
What You Buy is What You Get
Getting serious about home security is the first concrete step in keeping your valuables safe. The next step is choosing the right safe for your needs. If you search online, the selection can quickly overwhelm you. There are dozens of options, each one looking similar to the other and all sporting similar features. With all of these similarities, choosing the right safe can be difficult. However, one important thing to keep in mind is to beware of "microwave safe". This is an English term for safes that can be opened as easily as a kitchen appliance, so it practically does not provide protection against theft. Sometimes, a simple blow from a hammer is enough to break the safe open. In some cases, you can open a safe with a correctly bent paperclip. While you may not be able to tell them apart, except for the price, burglars with a well-trained eye will know when they see it. While a really expensive safe does not necessarily mean the most security, a really cheap safe may be no different from a metal cabinet.
Are Wall Safes a Good Idea?
Wall safes are wonderful little safes that can be hidden and do not take up much space, but they have a significant number of restrictions in terms of resistance to burglary and fire. Wall safes are usually made of thin metal, and they are not the best place to store large amounts of cash, high-quality jewellery, or precious metals. There is no need for a burglar to break the safe with heavy tools because the walls can simply be breached to remove the safe completely intact. Keeping prescription drugs away from children, family members, or employees is basically what a wall safe is good for. It's possible that it may protect a few valuables that are not so valuable. Of course, high-quality jewellery can be stored for very short periods, provided that an alarm system is installed and used to monitor your home.
Safe Cash Rating
Cash can be one of the items that you want to keep in your home safe. However, make sure to have home and contents covered if you intend to keep large amounts of cash in your home safe. You should also check your policy paperwork to find out what the cash rating is for your specific safe. The cash rating refers to the amount of money that the insurance company can cover for you in the safe.
Home safes' cash ratings typically start at $1,000 in cash and can reach $100,000. However, it is not recommended that you keep this much money in a cash safe unless you have other security features in place. If you also want to store jewellery in the safe, you can multiply the safe cash rating by 10. This is the limit most insurance companies will allow. For example, if your safe has cash worth $1,000, you can store jewellery and other valuables up to $10,000. It is also important to remember that your home safe must be professionally installed and assembled to meet the requirements of most insurance companies. This is a factor that is taken into account for any claim for damages or theft.
Do I Really Need a Safe at Home?
Protecting valuable items is always a wise idea. There are so many things that can go wrong. From accidents to floods, fires, and theft, one way to keep the things you value is to place them in a home safe that is within reach and that you can keep an eye on. Unless you have a strong home insurance policy, home security system, and other home protection in place, it may not be a very good idea to keep very expensive items in a home safe. Where you have valuables you don't use often, it may be a better idea to rent a safety deposit box in the bank and store them there.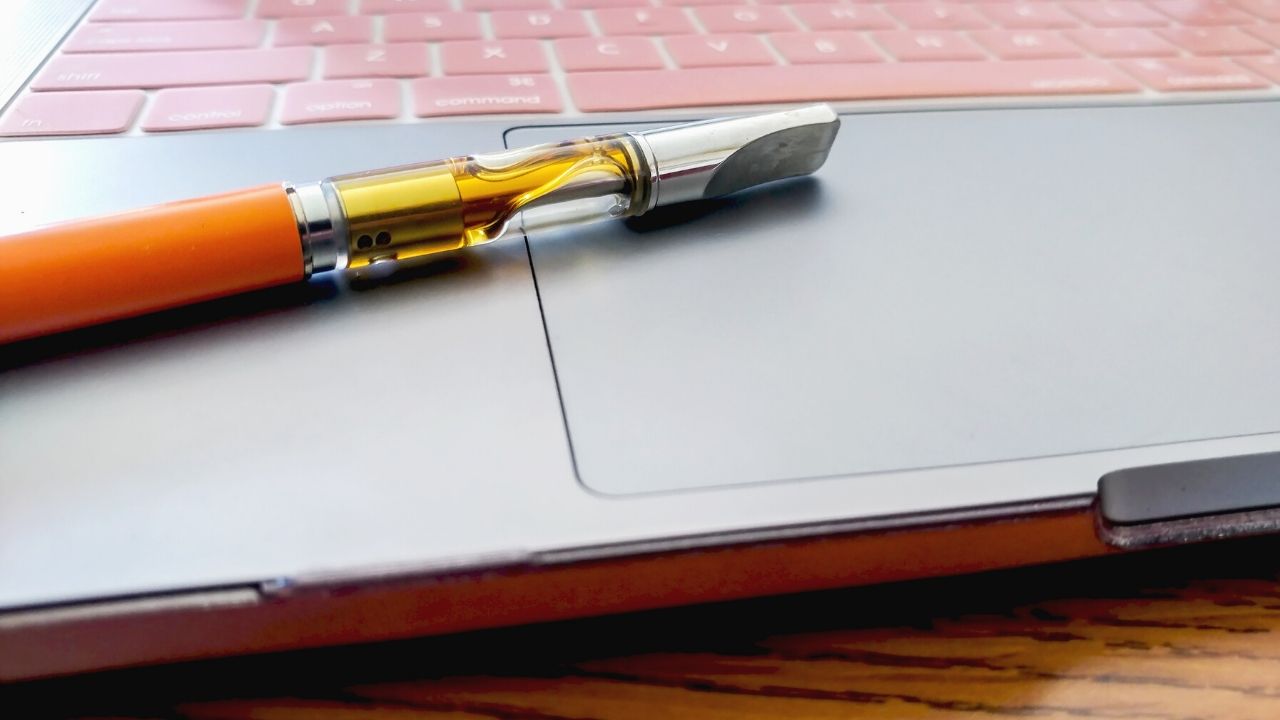 Vape pens come in cylindrical shapes and distinct styles. When vape pens came out in the 2000s, it was considered innovative to have a huge battery inside and the microchip being inside the battery. Today's vape pens have many advanced and latest features inside them. Latest vape pens have features that are found in third generation mods to equip the outdated-fashioned devices with today's vaping technology power. Vape pens are used mostly by teenagers who are new to vaping. Because these are portable and easy to carry, vape pens are sold in huge numbers every year.
So let's find out about four distinct types of vapes pens.
Tube Mods
Tube mods are very portable to use. They can fit right into your pocket. A tube mod is easy to fill and very simply used. It just makes you think as if you are smoking a real cigarette. It just has one button to press which makes it very easy to use. The use of sub-ohm tanks in it are sufficient to address your nicotine cravings. Tube mods have very few features to worry about when adjusting them.
Fixed voltage vapes
All vape pens in start had fixed voltage which could not be altered. These vapes have a consistent voltage output. There is no need to play with the settings since it only comes with one option. Just fire the button and enjoy it.
Variable temperature vapes
These vape pens automatically adjust the power output which depends on the temperature chosen by the user. It does so by automatically adapting to the resistance of the coil to eradicate any dry hits. Variable temperature feature has been implemented on the outdated styled vapes too. Not all vape pens have this feature. It is easy to use, available almost everywhere.
Variable voltage vapes
These vapes are the most bought ones. They have a feature that allows you to control the voltage, thus altering the flavor intensity and the smoke cloud. Older models of vapes also make use of this feature but on less powerful batteries. Today's variable voltage vape pens operate on powerful batteries. You can play around with this vape by increasing and decreasing the voltage over and over again.
Are vape pens good for you?
As we know everything has it's own pros and cons. Vape pens are user friendly. They are portable and easy to adjust and use almost everywhere.  They come in a huge variety of colors and sizes for you to pick up your favorite combination. They have a more pronounced flavor with a very significant amount of smoke cloud production. You can adjust the amount of smoke if you have the variable voltage vape.
On the other hand, vape pens have short battery life and could be having device issues as well like loose buttons or battery leakage, etc.
Vape pens are affordable for everyone and give you a very good vaping experience. If you are planning to get your first vape pen, you can buy it at Slickvapes.