Is 2020 the Year eSports Become Mainstream?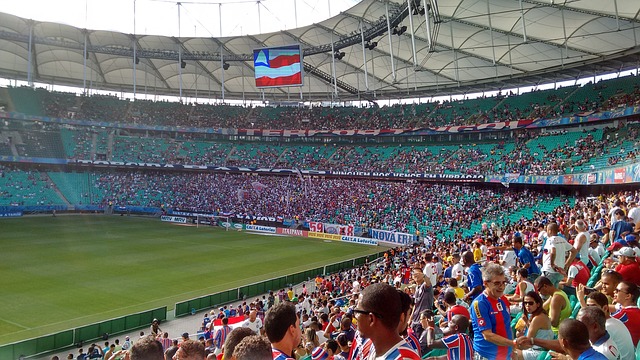 The sporting world as we know it is currently upside down due to the Coronavirus pandemic. We are seeing many events cancelled, suspended, have a date change and various other issues.
With little else to watch, place a bet on and enjoy, many people are beginning to take an interest in eSports. Many people are looking for ways to keep their mind busy, some are turning to games while others are learning about new things such as eSports.
The eSports industry has been around for many years, but against other sports it has always struggled to attract a consistently big audience. Despite that, it has turned into a big industry, with the best players winning millions each year from big events.
We find ourselves in a situation where eSports can take a prominent role right now, can those who run the industry take advantage of that? Will 2020 be the year that eSports becomes mainstream?
How to Keep New Fans on Board
This is the biggest task ahead of those who play major roles in the running of eSports. People are watching now because there is little else to watch and get excited about.
When programming and the sports world returns to normal, how do you keep these people interested in eSports, either instead of what they did before or alongside it?
There needs to be people right now coming up with ideas and innovative ways in which they can make eSports appeal to the masses and continue to look exciting.
We have seen people watch, and some of them are betting, now it is the turn of those in charge to make these people stick around, doing whatever it takes for that to happen.
eSports as a Betting Platform
With no sports currently taking place, betting numbers are down massively. Those who are missing betting are looking elsewhere and one thing they can bet on is the eSports events that we currently have taking place.
These are offering a lifeline to both bookmakers and punters at the moment, giving the bookmakers something to market and the punters something to watch and bet on. Many eSports bookies will offer sign up bonuses to players who join them, so now is a great time to join in the fun.
With players able to play remotely from their own home and the ability to use the internet to link up with any other player around the world, eSports should never need to stop during this pandemic.
More events have been created, and bookmakers are even offering new betting markets for their customers to use. Everything is being done right now to provide a top quality betting service around eSports.
Does eSports Need TV?
The answer to this is probably no, it doesn't need TV to thrive. We are all becoming accustomed to watching sports in very different ways, from using bookmakers who stream events to buying PPV streams online.
While a big TV deal would of course be excellent for eSports, it won't be the one thing that takes the industry into the mainstream. This will happen regardless of any TV deal being in place, if indeed it does happen at all.
Fans of eSports are all likely to be interested in gaming, with many playing online themselves. This means they will already have devices and fast internet, both of which allow you to watch online.
If fans are equipped already, there is no need to have a TV deal to give them the ability to watch live, they already have that.
Whether the eSports industry does go mainstream or not is something we will have to wait on. However, it doesn't need TV like some other sports do, so that won't be the deciding factor.
Samuel Leeds Buys Shares In Property Tribes; Says He Wants To Make It Better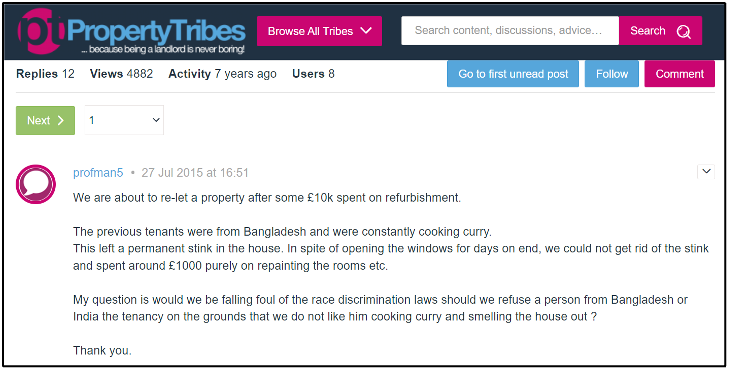 People in UK property circles may be familiar with the very public dispute between former MTV presenter, property investor, and community manager of the company Property Tribes, Vanessa Warwick, & property investment trainer and owner of the company 'Property Investors', Samuel Leeds; as Leeds has accused Warwick of assisting with racism and discrimination against ethnic minority tenants. In recent news, Samuel Leeds was reported to have bought a 35% share of the company Property Tribes, making him officially now a person of significant control at Property Tribes.
Warwick established Property Tribes to accumulate wisdom from various property owners and landlords to create a place of guidance for people in the industry to do business better. According to the company,
"We wanted to create a free use, safe, and agenda-free place for landlords to get information from a "hive mind", not a singularity, so that they could learn and grow their property business."

However, in one of his recent videos, Samuel Leeds pointed out blatant support of racism in some of the advice coming from Warwick herself. As one of the landlords asks on the forum – if they would be implicated by the race discrimination laws in the UK for refusing tenancy to Bangladeshi families as the landlord is not fond of the smell of their staple food, curry; Vanessa Warwick herself is seen advising against mentioning the reason for said refusal, thus averting the legal repercussions altogether.
In the video, Leeds points out several more situations where Warwick has behaved in a racist manner. In fact, she has become a new advisor on the panel of the UK's Property Redress Scheme and has been under criticism in their forum as well for supporting discrimination against ethnic minorities.
Warwick also expressed strong disapproval of Leeds as a property trainer citing the reason that his students came from the "vulnerable" demographic. Leeds called out the racist mindset in this reasoning, as in reality, his students predominantly come from ethnic minorities and don't fall in the "vulnerable" category. He began drawing attention to the issue over his YouTube channel and his website, and ended up facing severe disparagement from Warwick and her followers. Leeds finally sued Warwick for defamation and she brought a counter lawsuit for six-figure damages.
In an attempt to put an end to the battle once and for all, Samuel Leeds reports to have bought a share, 35% to be exact, of the company, Property Tribes. Even though he is only a minority shareholder and will have limited control, Leeds believes he can make a difference in "cleaning up the company" and reduce racism in the forum.
He jokingly adds,
"Because they trolled me, I wanted to at least get paid… Like Michael Jackson did to Eminem."
Leeds pledges that any money he makes off this transaction will be donated to charitable organisations that tackle racism and online bullying. In addition, Leeds will donate an extra £50,000 to organisations that fight hatred in the UK. With this move, he is determined to take a strong stand against all discriminations in the property sector or any other industry.