Top 5 Mind Reader Games of 2020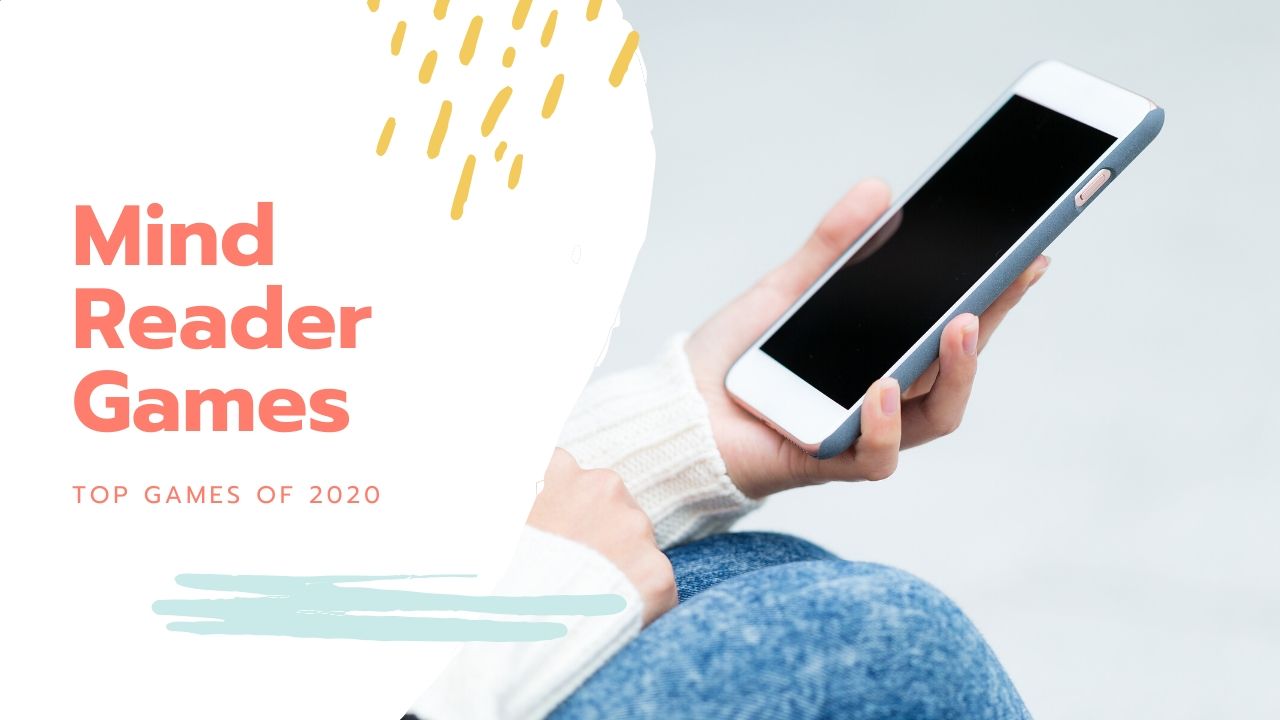 If you tell us that you don't like to be decoded, you'd be lying to yourself. Everyone likes a surprise prediction once in a while. A mind reader game works in coordination with the algorithm fed in its code to generate predictions about the thoughts in your mind. And all of this, without asking you directly about it. How mind reader game works, is a question that will be answered in the sections of this article. So, keep reading to know more. Who knows when you'd be the star of the group conversation by flaunting this newly gained information?
It doesn't take much to get familiar with the process of playing a mind reader game on android or iOS. These games are also available online on different websites, but their interface isn't as advanced as the ones in android. Whether you chose to select a visually appealing game or the one that appeals your brain, all of them satisfy the basic purpose of reading your mind. Just some better than the other. So, how would you choose the best game out of the pool of options available? To make this decision, you must first understand the working of these games. Once you know the mechanism, filtering the good ones will be a cakewalk for you. Let's get into it.
How does mind reader game work?
A mind reader game online or offline isn't restricted to your mobile phones or any other gadget. Its dimensions have reached the reality of the world since the past hundreds of years. Magicians have been using logic and science to trick people into believing that they are reading the words in their mind. But that is rarely the case. The mind readers and magicians have revealed some of their many secrets that open the doors to a new world. In this world, we explore more about the logic behind these tricks and thus, believe that they aren't that hard to decode.
Once you understand the way these games work, creating such games will be easy for you. The people in your group will be amazed by your skills and you will be the star of conversations in no time. So, without further ado, let's get on to the details.
Top mind reader games like Akinator, use the format of asking 20 questions before guessing the character or the person you were thinking of. These games are strategically created to guess your character by asking a question relating to them.
You can also play this game at house parties with a group of your friends, and surprise them with your mind reading tricks. The basic secret to the decoding of the character is in the brain of the mind reader.
You must logically ask the questions, starting off with the general ones to isolate the specific group of characters that the person might be thinking of.
For example, the person is thinking of their mother. Start by asking simple questions like is your character famous? Are they from the film industry? Does your character personally know you? Is the character related to you by blood?
In this way, you can narrow down the list of prospects while guessing the name of the character. By the ned of 20 questions, you will certainly know the character that the person was thinking of. If you don't, you might have to brush up your logical side.
Similarly, mathematical games follow a basic structure that always results in one number.
If the mathematical skills of your friend are average enough, they will always come to one conclusion and you will know the answer to that.
One such example of a trick begins with asking your friend to choose a number between 1 to 10.
When the number is chosen, ask them to double it and add 10. Further, ask them to half the number and subtract its result with the original number.
No matter the number which your friend chooses, the answer will always be 5.
Top 5 Mind Reader games of 2020
Now that you know the trick behind the mind reader games, it will be tough to deceive you. However, this list mentions a couple of games that have the power to surprise you. Be it for a moment or two, you will enjoy playing these games during your leisure time.
As mentioned in the Google Play details, Akinator has to be played by more than 2 million people, making it the most famous android mind reader game. It works on the format of 20 questions which begins by asking you to think of a character before answering the questions.
This application by Just Imagine Studios does more than just read your mind. A couple of mind reader games inside this application come with elaborate detail. With this detail, the makers provide an explanation of the tricks used to obtain the results. So, in addition to the surprise factor and mind reading tricks, your knowledge about the topic is also refreshed.
This mind reader game by Manu Jayaprakash is available for Android users. In this mathematical game, the application will display the number you choose by the end of the game. All the effort you need to take is of choosing 2 numbers.
Mind Reader (Card Magic Trick)
All you need to do is pick a card. The game is as simple as that. When you choose a card from the deck, remember the one you chose. The game will display the card in your mind, without asking you explicitly about it. Amazing, right? JSplash Apps developed this Mind Reader application which is available for android users. To download this game, click on the link here from your android phones.
The last one on this list is Magical Mind Reader application. Available for Android users, Eren Alp developed this game. This trick involves a user selecting any 2 digit number (From 10 to 99). All you need to do is select one and the application will ask you a couple of questions. As a result of the test, it will display the number you chose. As simple as that.
Los Angeles Rapper King Musa Releases New Project "A Superstar"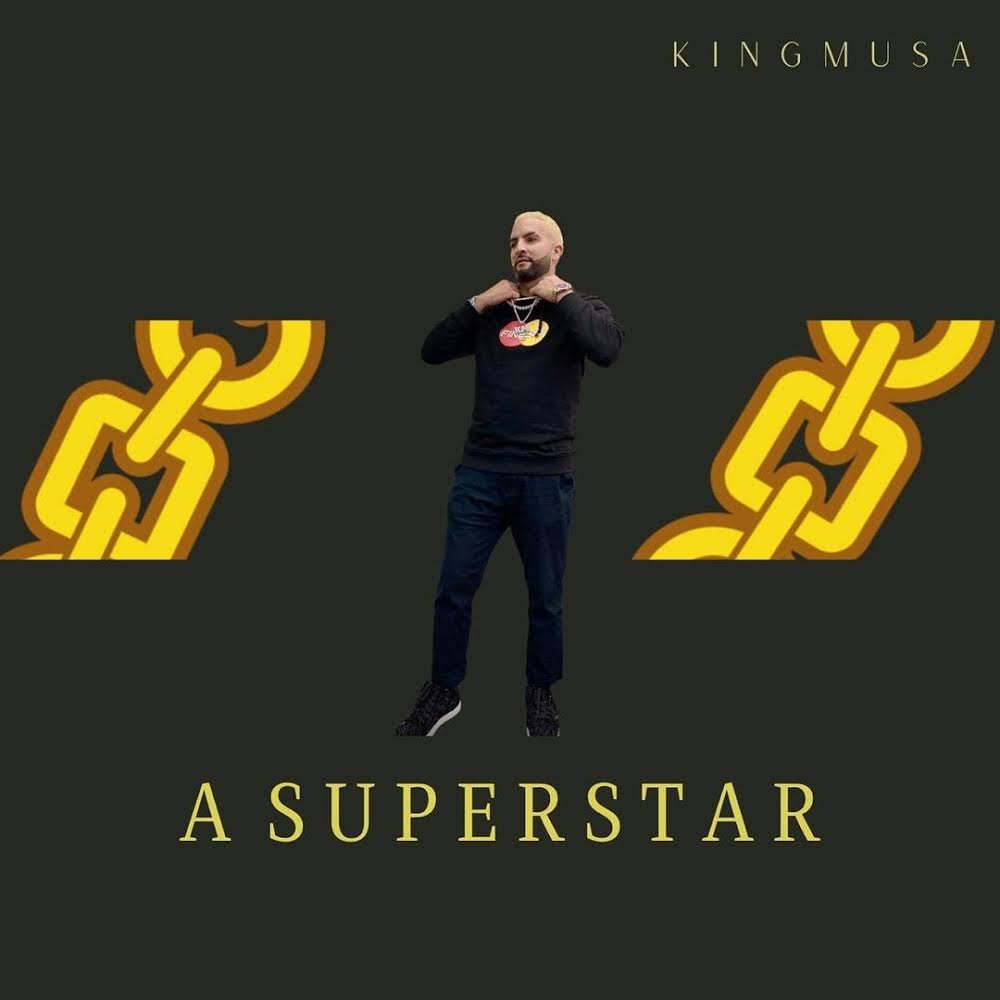 "It ain't where I've been, but where I'm bout to go!" – King Musa
Born to Egyptian migrants, King Musa was raised in the rough Mar Vista Gardens Projects in Los Angeles. His parents, seeking a better life, escaped poverty in Egypt and moved to LA to provide opportunities for their loved ones.  Seeking a distraction  from the challenges of his neighborhood, Musa fell in love with the game of basketball and became skilled, eventually playing high school at Venice High, college at Cal State Northridge from year and semi-professional for the San Diego Surf Basketball Club of the American Basketball Association (ABA) from year 2013-2014 season. After finishing his career, Musa transitioned into the corporate world. While working in the business world, he began to elevate but quickly realized he was working full-time as a professional yet seeking something greater. That "something greater" turned out to be music, and Musa has dived in full force by recording and dropping his first project called No Nights Off in 2015.  He went on tour performing at icon venues such as the House of Blues in LA. He quickly manifested a unique sound, infusing the culture of his Egyptian heritage and Los Angeles upbringing into a modern sound perfectly constructed for turning up and having a good time.    
While Los Angeles, CA rapper King Musa dedicates late nights and early mornings on his future, his unique career path differentiates him from a large sector of the hip-hop scene. The former basketball player turned successful entrepreneur made a sharp turn in his career trajectory and shifted focus from the corporate industry to the music industry. With a special blend of LA swag and international flavor, Musa's style reaches wide, and he looks to share that sound in his 2020 single, You & Me. Most recently he has cracked over 15 thousand streams on his hit single called 'Want it All.' Now he doubles back with a 6 track LP titled "A Superstar" which features MB Salone, and RogWill to name a few.
Combine his energetic sound with his unbridled passion and unique journey to becoming a recording artist, and King Musa has the foundation to become an international star and an icon in the music game.  He is immensely inspired; he won't stop or give up until he creates music that inspires, influences, and has a positive creative impact on the world, respectively. That is his biggest focus, and as he often quotes, "… where the focus is, the results will flow".
For more on King Musa, follow his instagram at https://www.instagram.com/kingmusaofficial/
Listen to 'A Superstar' here: https://g.co/kgs/UEzY1U