How Supplements Can Relieve Joint Pain In Dogs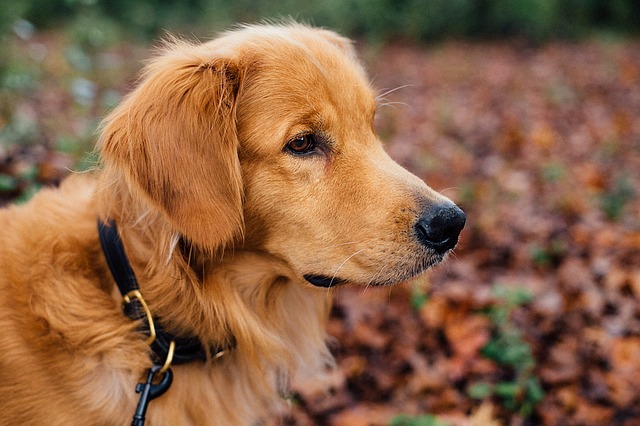 In this day and age, where intensive agriculture and farming practices along with environmental pollution have depleted the layer of fertile topsoil, our food supply contains fewer vitamins and minerals compared to previous decades.
More and more people are learning about the potential benefits of supplementing their diet with targeted supplements based on different nutritional deficiencies. Pet parents are also beginning to recognize the importance of pet vitamins and supplements in order to maintain general health and wellbeing, to slow down the aging process, or to improve certain health problems.
Best types of supplements for your dog
The most fundamental categories of pet supplements include those for gastrointestinal (GI) tract health, liver detoxification, kidney health, joint health, and skin and coat health.
If you are feeding your dog a high-quality commercial food, chances are the most important vitamins and minerals are already in there. In the case of a homemade diet, it is best to work closely with your vet to balance the best homemade diet with the lacking vitamins and minerals, balance the phosphorus to calcium ratio as well as essential fatty acid balance. Adequate amounts of whole food sources of zinc, iodine, manganese, copper, selenium, vitamin A. E, and D are crucial.
Some dogs benefit from added supplements targeting specific organ systems, such as joint support in the form of glucosamine and chondroitin, green-lipped mussel, which decreases inflammation acting as an NSAID without harmful side effects. They are a rich source of glycosaminoglycans (GAGs). An important GAG found in green-lipped mussels is chondroitin sulfate, which helps with arthritis pain.
Omega-3 fatty acids contain the anti-inflammatory EPA and DHA which help the cardiovascular system, brain, skin, and coat, and it helps maintain a healthy immune system.
The GI system is vastly supported by a healthy microbiome. Any pet can benefit from a probiotic blend designed for dogs. A healthy gut flora means a strong immune system because more than 70% of the immune system resides in the gut. Digestive enzyme supplements help increase nutrient absorption from meals, combats anxiety, clear skin, and better mental focus and memory being the main benefits.
Coenzyme Q10 is a powerful antioxidant produced in the body naturally, but its production decreases dramatically with age. Supplementing with CoQ10 is extremely important for the heart, as well as cell growth and maintenance.
Milk thistle is a plant and its active part is silymarin that has been used for 2000 years by humans for its beneficial properties, mainly for helping liver problems. Dogs can benefit from silymarin supplements too, given in adequate doses, depending on the size of the dog. Silymarin helps with liver detoxification, diabetes, pancreas problems, Intestinal Bowel Disease (IBD), and adrenal gland malfunctioning (Cushing's disease).
Superfoods such as spirulina, astaxanthin, turmeric root are also beneficial, helping maintain the body's homeostasis.
Raw honey, best from a local source, can also be a natural and powerful remedy. Local raw honey can relieve skin allergies, which are quite common in our day. Manuka honey from New Zealand can soothe irritated sore throats and coughs. Raw honey can help heal minor topical wounds sooner. Also, honey is an excellent remedy in soothing an upset stomach, since it has natural antibacterial properties. 
Any dog can benefit from a boost of vitamins and minerals helping obtain a robust immune system and reducing the risks of getting a disease, accelerating recovery time after an illness, and promoting graceful aging. The right dosages for your pet can be discussed in detail with your preferred vet doctor.
Impacting Lives Will Always Come First – Avi Grondin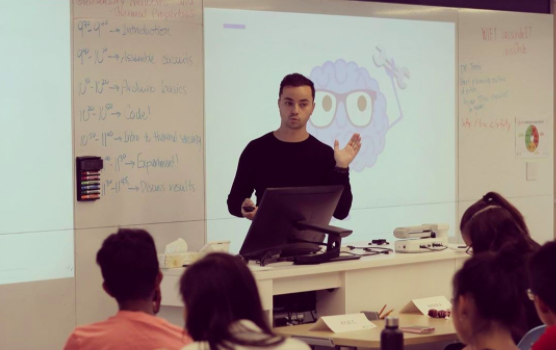 The purpose of human existence is to help other people reach their fullest potential in life. We are created unique, with varying degrees of light and awesomeness, to help others become better versions of themselves while we become ours. Avi Grondin, CEO of Variance Marketing, believes that human existence has grown over the centuries because humans became so good that they gave others the license to become better.
Avi Grondin has had speaking opportunities at the TedX stage in Canada and has been featured in some of the country's top business magazines, continually speaks of impact as the core of every social purpose. Avi reiterates that there is a need for every person to recalibrate their minds to become more impactful and more human-centric in their dealings. For Avi, the moment we shift our work's focus from being rich and accumulating wealth to impacting lives and changing the narratives of those around us, we become better humans and make way more money in the process. And the world is better for it.
In his TedX speech, Avi said that he has learned from his mother and his clients that creating positive impacts has ripple effects. The effects spread to different people at different times. There are too many people whose sole aim of doing business is to make money. While this is good, Avi points out; it isn't sustainable. It doesn't meet the core requirement of our purpose.
Avi will never agree that making profits comes before making an impact. He agrees that businesses should make money. What he disagrees on, he said during one of his speeches, is for the money-making process to trump the impact-delivering.
"Whenever I speak to people, young or old, I feel good, somewhat fulfilled. You know why?" Avi asks his audience. "It is because I know that I am impacting lives, helping people see the light in themselves, helping them get better," he says.
 Avi is a serial entrepreneur with years of experience growing businesses. His marketing agency, Variance Marketing, has been at the forefront of helping many small and big companies make the most of their marketing. Avi says he offers value and makes an impact through his company when he creates and delivers marketing strategies to his clients.
'The work that I do as a marketer is impactful. While many may see it as making sales, it goes beyond that. We not only improve sales; we also help the customers with the valuable content necessary to nurture their prospects. It is a win-win situation for all parties involved," Avi says.
Avi is also delving into the retail cannabis space and sees his new dispensary chain, ModernDay Cannabis, as another way he can impact people's lives. 
"For every tree we buy, we plant trees," Avi said about his new cannabis business. The savvy businessman, 24, has made it his life's work always to give back, and make an impact with whatever he does. It is still about making the world better."
To follow Avi Grondin's journey and get first-hand info, click his covers on Instagram, facebook and LinkedIn today!