How Supplements Can Relieve Joint Pain In Dogs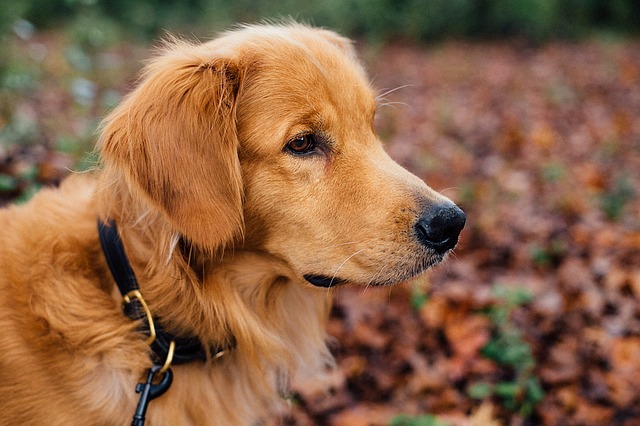 In this day and age, where intensive agriculture and farming practices along with environmental pollution have depleted the layer of fertile topsoil, our food supply contains fewer vitamins and minerals compared to previous decades.
As a dog's parent, it is your responsibility to care for its health and happiness. There are many aspects to consider when thinking about your pet's health and all of them are essential. Preventing issues can be an excellent start. Therefore, investing in reliable dog health insurance, attending regular vet visits, and choosing the right food can help you avoid problems in the long run. When it comes to choosing the right dog food, there are many aspects you need to take into account.
More and more people are learning about the potential benefits of supplementing their diet with targeted supplements based on different nutritional deficiencies. Pet parents are also beginning to recognize the importance of pet vitamins and supplements in order to maintain general health and wellbeing, to slow down the aging process, or to improve certain health problems.
Best types of supplements for your dog
The most fundamental categories of pet supplements include those for gastrointestinal (GI) tract health, liver detoxification, kidney health, joint health, and skin and coat health.
If you are feeding your dog a high-quality commercial food, chances are the most important vitamins and minerals are already in there. In the case of a homemade diet, it is best to work closely with your vet to balance the best homemade diet with the lacking vitamins and minerals, balance the phosphorus to calcium ratio as well as essential fatty acid balance. Adequate amounts of whole food sources of zinc, iodine, manganese, copper, selenium, vitamin A. E, and D are crucial.
Some dogs benefit from added supplements targeting specific organ systems, such as joint support in the form of glucosamine and chondroitin, green-lipped mussel, which decreases inflammation acting as an NSAID without harmful side effects. They are a rich source of glycosaminoglycans (GAGs). An important GAG found in green-lipped mussels is chondroitin sulfate, which helps with arthritis pain.
Omega-3 fatty acids contain the anti-inflammatory EPA and DHA which help the cardiovascular system, brain, skin, and coat, and it helps maintain a healthy immune system.
The GI system is vastly supported by a healthy microbiome. Any pet can benefit from a probiotic blend designed for dogs. A healthy gut flora means a strong immune system because more than 70% of the immune system resides in the gut. Digestive enzyme supplements help increase nutrient absorption from meals, combats anxiety, clear skin, and better mental focus and memory being the main benefits.
Coenzyme Q10 is a powerful antioxidant produced in the body naturally, but its production decreases dramatically with age. Supplementing with CoQ10 is extremely important for the heart, as well as cell growth and maintenance.
Milk thistle is a plant and its active part is silymarin that has been used for 2000 years by humans for its beneficial properties, mainly for helping liver problems. Dogs can benefit from silymarin supplements too, given in adequate doses, depending on the size of the dog. Silymarin helps with liver detoxification, diabetes, pancreas problems, Intestinal Bowel Disease (IBD), and adrenal gland malfunctioning (Cushing's disease).
Superfoods such as spirulina, astaxanthin, turmeric root are also beneficial, helping maintain the body's homeostasis.
Raw honey, best from a local source, can also be a natural and powerful remedy. Local raw honey can relieve skin allergies, which are quite common in our day. Manuka honey from New Zealand can soothe irritated sore throats and coughs. Raw honey can help heal minor topical wounds sooner. Also, honey is an excellent remedy in soothing an upset stomach, since it has natural antibacterial properties.
Any dog can benefit from a boost of vitamins and minerals helping obtain a robust immune system and reducing the risks of getting a disease, accelerating recovery time after an illness, and promoting graceful aging. The right dosages for your pet can be discussed in detail with your preferred vet doctor.
Top 6 Investments for Your Child's Future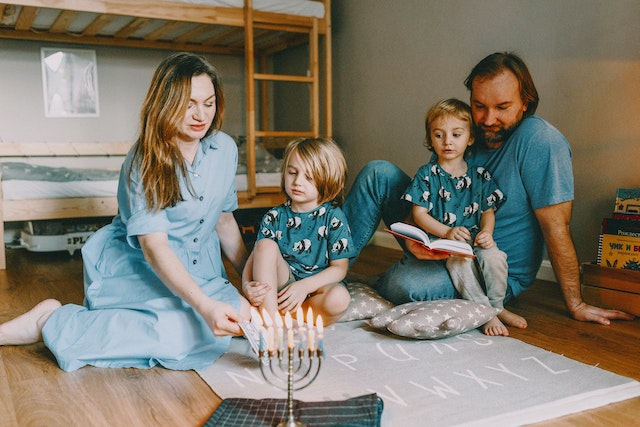 If you're looking to give your child a head start in life, there's no better way than investing in their future with some wise choices. From saving for a college education to teaching them the importance of financial literacy, there are plenty of ways to help them gain the skills they need for successful adulthood. Here are six great investments you can make now that will provide dividends in the future:
Financial Literacy 
Financial literacy is a critical skill that will remain valuable for life, and you should start teaching your child as early as possible. Not only can this help them understand basic concepts such as budgeting, saving, and responsible spending habits, but it can also increase their confidence when dealing with their finances. Encourage your children to save a portion of the money they receive, and show them how to make smart investments, such as opening up a savings account.
Positive Role Models 
The people your kids look up greatly influence their lives, especially during their formative years. That's why it's crucial to be a good role model and surround them with positive role models who embody values such as honesty, hard work, and integrity which your children can learn from or aspire to emulate. This includes friends, family members, teachers, and mentors. Exposing your children to such people can help them broaden their horizons and see the world differently.
A Good Education 
Investing in your child's educational journey from elementary school to college will open doors to careers and opportunities they may not have had before. To save your child from the debt  that comes with post-secondary education in Canada, start early and put into an RESP (Registered Education Savings Plan). This is a special type of investment account specifically designed to save for college expenses. It is essential to understand the structure and features of the plan and how it works to maximize your savings.
Quality Family Time
Set aside family time and special activities such as cooking, playing board games, or taking nature walks. This allows your children to bond with each other and explore the world around them. Investing in quality family time will provide endless opportunities for growth, learning, and development, setting your children up for a bright future. Spending time with your little ones will also create lasting memories that will stay with them forever. It will also teach them valuable skills such as communication and conflict resolution. 
Life Insurance 
Investing in life insurance ensures your child's future financial security. Not only will it protect them in case something unexpected happens, but it can also be used as an investment tool if you opt for the right policy. With the right plan, you can maximize the money your child will receive by providing them with a secure financial future should anything happen to you or your partner.
Mental Health Support 
Life isn't always easy; sometimes, your kids need extra help navigating life's journey's ups and downs. Mental health support takes many forms, from therapy sessions with psychologists or psychiatrists to mindfulness techniques like meditation. Supporting children during difficult times allows them to process emotions more effectively so they are better prepared for adulthood when life throws curveballs. With the rise of mental health issues in today's society, it is vital to invest in your child's mental health and ensure they have the right support system.
These are just a few top investments you can make for your child's future. Whatever strategies you choose, remember that each has its benefits, from immediate gratification to long-term financial security. Investing in your child's future will give them the skills and resources they need to live a successful, fulfilling life.