How To Avoid Cryptocurrency Scams On Instagram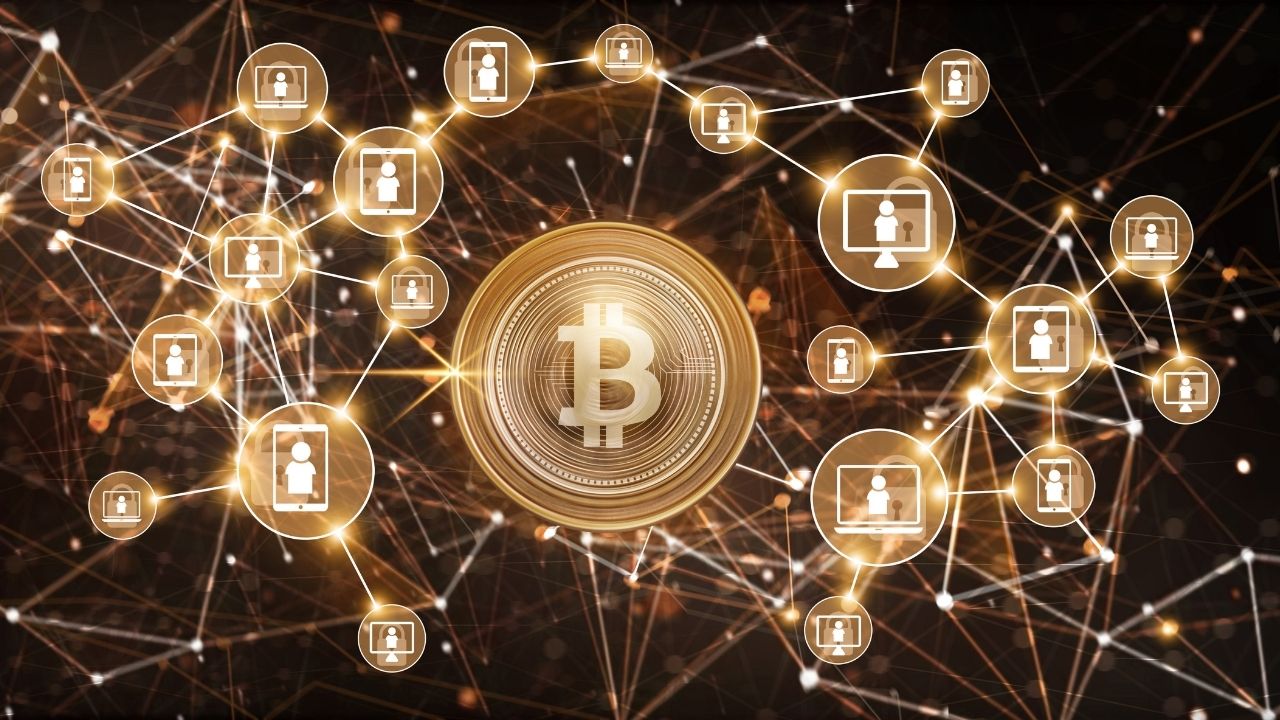 In general, scams, Ponzi schemes, and fraudulent activities in decentralized financial and blockchain technology are not new occurrences. Over the years, there are have been classic instances when crypto scams have been carried out successfully. Furthermore, Ponzi schemes still make a huge amount of money on blockchain activities.
According to CipherTrace reports, cybercriminals were able to siphon away over $4billion from cryptocurrency users and exchanges in 2019 alone. One of the earliest crypto scams was carried out through a hack on Mt. Gox, the world's leading bitcoin exchange at the time. Despite handling over 70% of the world's bitcoin transactions in 2013, the exchange platform suspended trading, shut down its website, and filed for bankruptcy a year later because of crypto fraud. The exchange platform announced that over 800,000 bitcoins belonging to customers were missing.
Following these prominent cryptocurrency scams, one wave of fraud that is becoming more popular in recent times is crypto scams on Instagram. "Crypto Instagram" is becoming a thing, and frauds tend to easily use these mediums to perpetuate their scam agendas. For instance, a Coindesk report shows that over 1.3 million Instagram posts using #Coinbase, to advertise crypto schemes that do not relate with Coinbase company.
You tend to wonder how these heists were successfully carried out, despite the anonymity that crypto token provides to its users and owners. In this article, you will find essential ways to help you detect and avoid crypto scams on Instagram, and they can apply to similar social networks as well. Let's briefly discuss some actionable tips:
Avoid Fake Crypto Accounts:

Recently, there has been an increase in the emergence of fake crypto accounts on Instagram. The reason is not far-fetched, as the crypto market is rapidly and more people are looking to get involved in the system. This gives an avenue for fake crypto accounts to take advantage of ignorant traders and investors. Typically, these fake accounts will attract traders and investors by offering exciting deals like free cryptocurrencies, competitive prices, low exchange fees, and the likes. 
To avoid being scammed, you must look up the identity of the accounts, read some reviews in the comment section and carry out other background checks to be very sure of the authenticity of the accounts.
Avoid Crypto Payments on Instagram:

One of the major issues with crypto transactions on Instagram is that they don't have chargebacks. This means it is impossible to reverse any payments made. Therefore, you must be on the lookout for the methods of payments offered by the seller. If the vendor only allows payment in cryptocurrency, try to find an alternative means of payment, or avoid the contract. 

Recognize Malwares:

Scammers, on Instagram as well, use malware to carry out crypto fraud, and if proper care is not taken, you can easily fall victim. This type of scam operates when the malware hijacks your clipboard data, if you click on it, and you will directly send your funds or coins to the scammers. Therefore, you must be careful of the type of links you access on your devices.

Beware of Instagram Ponzi Schemes:

The Ponzi scheme is a pyramid scheme of a business model that pays members based on how many new members that they refer and enroll. This becomes an issue because when no new members join, the pyramid crashes. The best way to avoid this is to stay clear of groups that provide these services because it will come crashing down in no time.

Fake Giveaways:

It is common for fake crypto investors on IG to announce giveaways and promos. They will offer free cash prizes, a huge amount of crypto assets, and so on if you follow certain instructions. This may seem easy to detect, but it may be difficult for new crypto traders and investors. However, most of these promos are fake and will lead to a loss of investments. It is best to avoid them.

Pump and Dump Schemes:

Sometimes, these Instagram crypto scammers buy a new altcoin and push the agenda to you that it will do multiple returns on investments. As soon as the investment begins, the new coin will increase in prices, but they quickly sell off and make profits when this happens. This results in a dump on new investors. 
You should know the type of coin before you trade and invest in them. Also, check for more realistic pictures and available images on the seller's handle. This will put your crypto investments on the safe side and avoid scams.
Make Payments with Credit or Debit Cards:

When carrying out crypto transactions on IG, this method of payment seems safe because chargebacks do not apply to crypto and fiat currencies due to the blockchain's irreversibility. Therefore, you will be on the safe side when doing your crypto dealings on Instagram.
In all, crypto trading and investment are not immune to criminal activities carried out by perpetrators. you must be vigilant enough to observe any fraudulent dealings in your transactions online. Report and flag any IG handle that carries out any suspicious activity.
Introducing Bitcoin Questions: The AI-Powered Platform for All Your Bitcoin Inquiries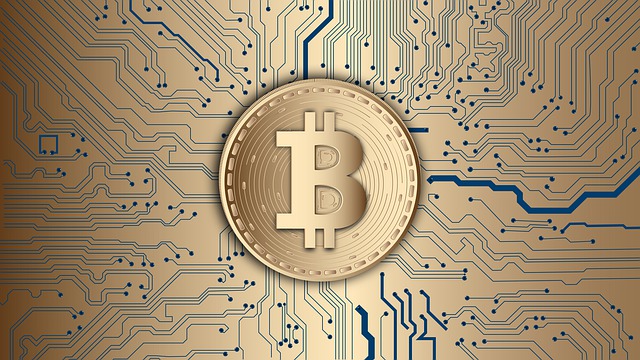 As Bitcoin gains traction in the global economy, the need for a comprehensive and accessible source of information on the world's leading cryptocurrency becomes increasingly evident. Enter Bitcoin Questions, the ultimate destination for all inquiries related to Bitcoin. Powered by state-of-the-art artificial intelligence technology, this platform provides accurate and reliable answers to a wide range of questions about the fascinating world of Bitcoin. In this article, we will explore the features and benefits that make Bitcoin Questions an invaluable resource for everyone, from beginners to seasoned cryptocurrency enthusiasts.
A Cutting-Edge AI-Powered Platform for Bitcoin Information
Navigating the complex landscape of Bitcoin can be challenging, especially for those who are new to the field. To address this issue, Bitcoin Questions harnesses the power of advanced AI technology to deliver precise and up-to-date information on various aspects of Bitcoin. Here's a closer look at what you can expect from this innovative platform:
Instant Answers: Whether you have a general question about Bitcoin or a specific inquiry about transactions, wallets, or mining, Bitcoin Questions has you covered. Simply type your question into the search bar, and the platform's AI algorithms will instantly provide you with a clear, concise, and accurate answer.
Comprehensive Knowledge Base: The platform's AI draws from a vast and continually updated knowledge base, ensuring that users receive the most current and relevant information on any Bitcoin-related topic. From understanding basic concepts to exploring advanced trading strategies, Bitcoin Questions serves as an invaluable resource for users at all levels of expertise.
User-Friendly Interface: Bitcoin Questions boasts a clean, intuitive interface designed to facilitate seamless user experience. The platform's straightforward layout allows users to find the information they seek quickly and efficiently, eliminating the need to sift through multiple resources or navigate complex websites.
Tailored Recommendations: As you interact with the platform, the AI technology learns from your queries and preferences, allowing it to provide personalized recommendations for further reading or exploration. This adaptive learning process ensures that users receive the most relevant information based on their individual needs and interests.
Expert-Verified Content: While the AI technology underpinning Bitcoin Questions is incredibly powerful, the platform's creators understand the importance of human expertise. To ensure the highest level of accuracy and reliability, a team of cryptocurrency experts routinely reviews and verifies the content generated by the AI algorithms.
Dynamic Updates: The world of cryptocurrencies is in a constant state of flux, with new developments, trends, and regulations emerging regularly. Bitcoin Questions' AI technology is designed to stay ahead of the curve, continuously updating its knowledge base to reflect the latest information and insights in the Bitcoin space.
Global Accessibility: Bitcoin Questions is available 24/7 and accessible from anywhere in the world, making it an ideal resource for users across different time zones and geographical locations. The platform's commitment to inclusivity and accessibility ensures that anyone with an interest in Bitcoin can access reliable information when they need it.
Privacy and Security: In an age where online privacy and security are paramount, Bitcoin Questions takes these concerns seriously. The platform employs robust security measures to protect user data and ensure a safe and private browsing experience.
Conclusion
Bitcoin Questions stands out as a groundbreaking platform that harnesses the power of AI technology to provide users with accurate, reliable, and up-to-date information on all aspects of Bitcoin. Its user-friendly design, personalized recommendations, and expert-verified content make it an indispensable resource for anyone looking to explore and understand the complex world of cryptocurrencies. With Bitcoin Questions, you can confidently embark on your journey into the exciting realm of Bitcoin, armed with the knowledge and insights you need to succeed.