How To Avoid Cryptocurrency Scams On Instagram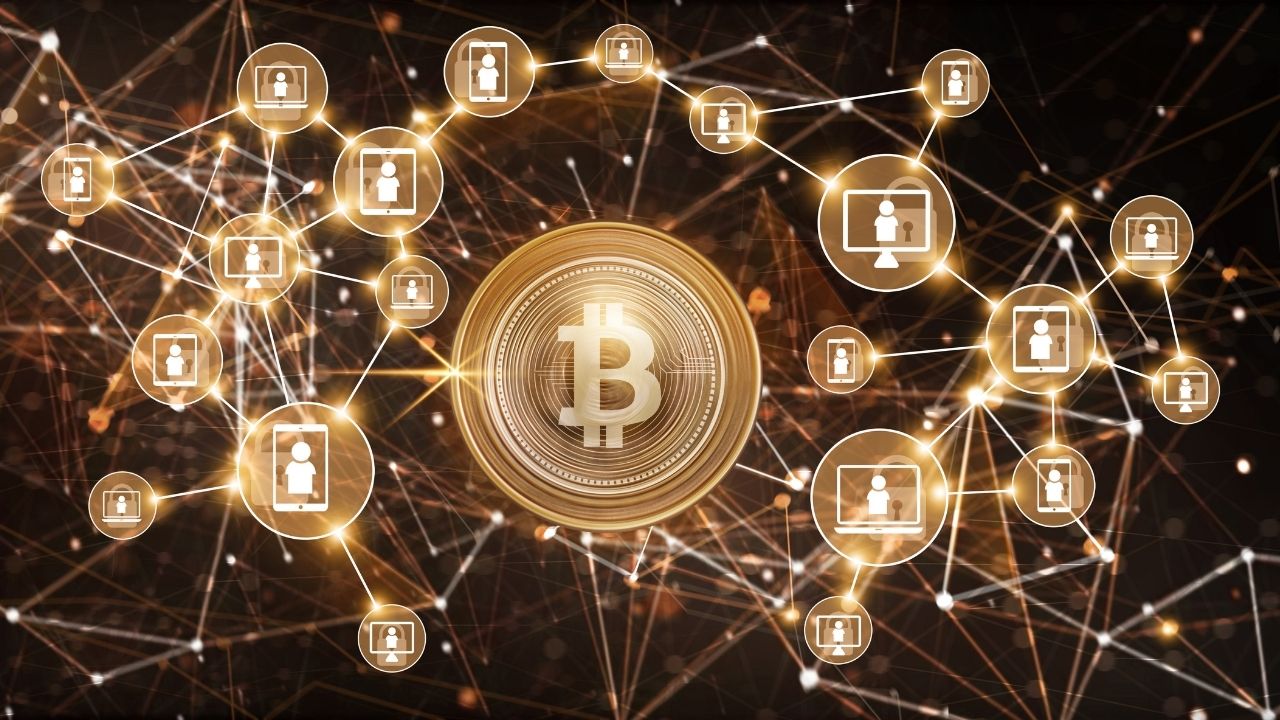 In general, scams, Ponzi schemes, and fraudulent activities in decentralized financial and blockchain technology are not new occurrences. Over the years, there are have been classic instances when crypto scams have been carried out successfully. Furthermore, Ponzi schemes still make a huge amount of money on blockchain activities.
According to CipherTrace reports, cybercriminals were able to siphon away over $4billion from cryptocurrency users and exchanges in 2019 alone. One of the earliest crypto scams was carried out through a hack on Mt. Gox, the world's leading bitcoin exchange at the time. Despite handling over 70% of the world's bitcoin transactions in 2013, the exchange platform suspended trading, shut down its website, and filed for bankruptcy a year later because of crypto fraud. The exchange platform announced that over 800,000 bitcoins belonging to customers were missing.
Following these prominent cryptocurrency scams, one wave of fraud that is becoming more popular in recent times is crypto scams on Instagram. "Crypto Instagram" is becoming a thing, and frauds tend to easily use these mediums to perpetuate their scam agendas. For instance, a Coindesk report shows that over 1.3 million Instagram posts using #Coinbase, to advertise crypto schemes that do not relate with Coinbase company.
You tend to wonder how these heists were successfully carried out, despite the anonymity that crypto token provides to its users and owners. In this article, you will find essential ways to help you detect and avoid crypto scams on Instagram, and they can apply to similar social networks as well. Let's briefly discuss some actionable tips:
Avoid Fake Crypto Accounts:

Recently, there has been an increase in the emergence of fake crypto accounts on Instagram. The reason is not far-fetched, as the crypto market is rapidly and more people are looking to get involved in the system. This gives an avenue for fake crypto accounts to take advantage of ignorant traders and investors. Typically, these fake accounts will attract traders and investors by offering exciting deals like free cryptocurrencies, competitive prices, low exchange fees, and the likes. 
To avoid being scammed, you must look up the identity of the accounts, read some reviews in the comment section and carry out other background checks to be very sure of the authenticity of the accounts.
Avoid Crypto Payments on Instagram:

One of the major issues with crypto transactions on Instagram is that they don't have chargebacks. This means it is impossible to reverse any payments made. Therefore, you must be on the lookout for the methods of payments offered by the seller. If the vendor only allows payment in cryptocurrency, try to find an alternative means of payment, or avoid the contract. 

Recognize Malwares:

Scammers, on Instagram as well, use malware to carry out crypto fraud, and if proper care is not taken, you can easily fall victim. This type of scam operates when the malware hijacks your clipboard data, if you click on it, and you will directly send your funds or coins to the scammers. Therefore, you must be careful of the type of links you access on your devices.

Beware of Instagram Ponzi Schemes:

The Ponzi scheme is a pyramid scheme of a business model that pays members based on how many new members that they refer and enroll. This becomes an issue because when no new members join, the pyramid crashes. The best way to avoid this is to stay clear of groups that provide these services because it will come crashing down in no time.

Fake Giveaways:

It is common for fake crypto investors on IG to announce giveaways and promos. They will offer free cash prizes, a huge amount of crypto assets, and so on if you follow certain instructions. This may seem easy to detect, but it may be difficult for new crypto traders and investors. However, most of these promos are fake and will lead to a loss of investments. It is best to avoid them.

Pump and Dump Schemes:

Sometimes, these Instagram crypto scammers buy a new altcoin and push the agenda to you that it will do multiple returns on investments. As soon as the investment begins, the new coin will increase in prices, but they quickly sell off and make profits when this happens. This results in a dump on new investors. 
You should know the type of coin before you trade and invest in them. Also, check for more realistic pictures and available images on the seller's handle. This will put your crypto investments on the safe side and avoid scams.
Make Payments with Credit or Debit Cards:

When carrying out crypto transactions on IG, this method of payment seems safe because chargebacks do not apply to crypto and fiat currencies due to the blockchain's irreversibility. Therefore, you will be on the safe side when doing your crypto dealings on Instagram.
In all, crypto trading and investment are not immune to criminal activities carried out by perpetrators. you must be vigilant enough to observe any fraudulent dealings in your transactions online. Report and flag any IG handle that carries out any suspicious activity.
Global Crypto Market Cap Threatens to Break Below Current 2022 Lows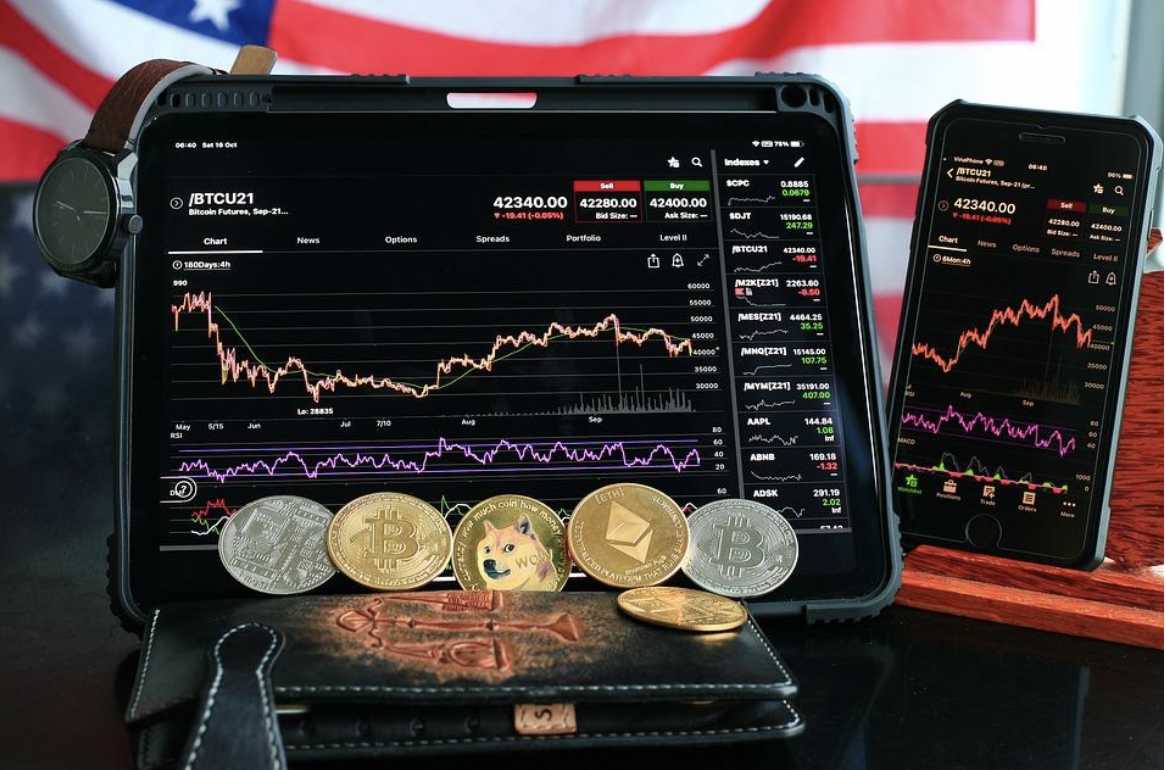 The global cryptocurrency market capitalization topped during the first half of November 2021, and since then it has been on a one-way ride towards the downside. With the entire market currently trading at approximately 35% below all-time highs, many traders are now wondering whether the sellers are already exhausted, meaning that an upward shift is due in the near future, or whether the bear market still has room to go. 
In such a challenging environment, trading or investing in crypto is tricky, making it difficult for traders/investors to time the market correctly, and spot key support/resistance areas on the chart. All of the variables that drove valuations higher between 2020-2021 (fiscal/monetary stimulus, weaker fiat currencies, and appetite for riskier assets) have reversed, leaving bulls stumbling for the exit. 
Bitcoin weakens below $40k 
Speaking of Bitcoin, the $38,000 area is regarded as key support, which might be one of the reasons why the price is still trading around it. The late-March 2022 rally failed to gather pace and now BTC finds itself trading close to the yearly lows. 
Things are not looking encouraging, not just because Bitcoin lost 40% from its peak, but also based on the market share. During broad crypto selling, the BTC market dominance increased in past cycles. It doesn't seem to be the case now, as the figure has stabilized around 42% since mid-2021. Investors want to keep a diversified exposure even during a downturn, and this is a clear signal that Bitcoin's safe-haven status is weakening. 
Major altcoins not showing signs of strength
Anyone who is just beginning to learn how to trade cryptocurrencies should know that this is an environment where caution is advised. Bitcoin aside, things are not looking very good for the altcoins sector as well. Based on the opening price at the beginning of 2022, Ethereum is down 24%, Binance Coin -26% and other tokens such as Solana are posting losses above 50%. 
There this might not be the time for buy and hold, considering that valuations might be even more attractive in the future. It is possible, however, to take advantage of what retail brokerages are offering in terms of crypto trading benefits. With derivatives based on cryptocurrencies, short-selling is a viable option, making it possible to take advantage of bearish conditions. 
Inflation and broad risk appetite
Rising inflation around the world set a chain of events in motion, and these events are clearly not in favor of crypto bulls. Central banks are forced to step in and normalize monetary policies in developed countries, for price increases to diminish towards their target of around 2%. 
Additionally, fiscal spending is taking a few steps back, as governments need to pay higher interest on new debt or refinancing operations. During a time of rising prices, private and institutional investors need to make concessions and prioritize spending. 
In such an environment, the interest in volatile assets such as crypto is very low, which explains the lack of momentum. For the time being, global capitalization is trading around $1.72 trillion and threatens to break below the 2022 low of $1.64 trillion. Until the global economy receives a new round of stimulus, there appears to be little hope for a strong bounce back to a bull run.