How To Avoid Cryptocurrency Scams On Instagram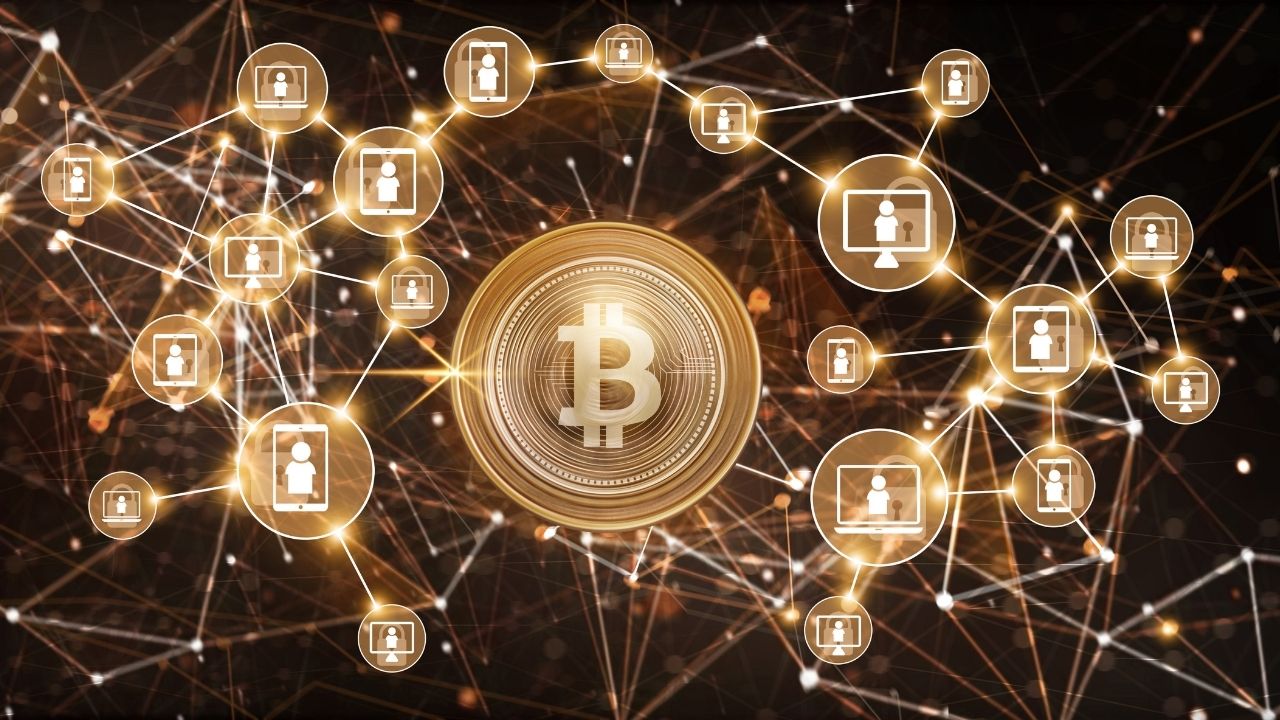 In general, scams, Ponzi schemes, and fraudulent activities in decentralized financial and blockchain technology are not new occurrences. Over the years, there are have been classic instances when crypto scams have been carried out successfully. Furthermore, Ponzi schemes still make a huge amount of money on blockchain activities.
According to CipherTrace reports, cybercriminals were able to siphon away over $4billion from cryptocurrency users and exchanges in 2019 alone. One of the earliest crypto scams was carried out through a hack on Mt. Gox, the world's leading bitcoin exchange at the time. Despite handling over 70% of the world's bitcoin transactions in 2013, the exchange platform suspended trading, shut down its website, and filed for bankruptcy a year later because of crypto fraud. The exchange platform announced that over 800,000 bitcoins belonging to customers were missing.
Following these prominent cryptocurrency scams, one wave of fraud that is becoming more popular in recent times is crypto scams on Instagram. "Crypto Instagram" is becoming a thing, and frauds tend to easily use these mediums to perpetuate their scam agendas. For instance, a Coindesk report shows that over 1.3 million Instagram posts using #Coinbase, to advertise crypto schemes that do not relate with Coinbase company.
You tend to wonder how these heists were successfully carried out, despite the anonymity that crypto token provides to its users and owners. In this article, you will find essential ways to help you detect and avoid crypto scams on Instagram, and they can apply to similar social networks as well. Let's briefly discuss some actionable tips:
Avoid Fake Crypto Accounts:

Recently, there has been an increase in the emergence of fake crypto accounts on Instagram. The reason is not far-fetched, as the crypto market is rapidly and more people are looking to get involved in the system. This gives an avenue for fake crypto accounts to take advantage of ignorant traders and investors. Typically, these fake accounts will attract traders and investors by offering exciting deals like free cryptocurrencies, competitive prices, low exchange fees, and the likes. 
To avoid being scammed, you must look up the identity of the accounts, read some reviews in the comment section and carry out other background checks to be very sure of the authenticity of the accounts.
Avoid Crypto Payments on Instagram:

One of the major issues with crypto transactions on Instagram is that they don't have chargebacks. This means it is impossible to reverse any payments made. Therefore, you must be on the lookout for the methods of payments offered by the seller. If the vendor only allows payment in cryptocurrency, try to find an alternative means of payment, or avoid the contract. 

Recognize Malwares:

Scammers, on Instagram as well, use malware to carry out crypto fraud, and if proper care is not taken, you can easily fall victim. This type of scam operates when the malware hijacks your clipboard data, if you click on it, and you will directly send your funds or coins to the scammers. Therefore, you must be careful of the type of links you access on your devices.

Beware of Instagram Ponzi Schemes:

The Ponzi scheme is a pyramid scheme of a business model that pays members based on how many new members that they refer and enroll. This becomes an issue because when no new members join, the pyramid crashes. The best way to avoid this is to stay clear of groups that provide these services because it will come crashing down in no time.

Fake Giveaways:

It is common for fake crypto investors on IG to announce giveaways and promos. They will offer free cash prizes, a huge amount of crypto assets, and so on if you follow certain instructions. This may seem easy to detect, but it may be difficult for new crypto traders and investors. However, most of these promos are fake and will lead to a loss of investments. It is best to avoid them.

Pump and Dump Schemes:

Sometimes, these Instagram crypto scammers buy a new altcoin and push the agenda to you that it will do multiple returns on investments. As soon as the investment begins, the new coin will increase in prices, but they quickly sell off and make profits when this happens. This results in a dump on new investors. 
You should know the type of coin before you trade and invest in them. Also, check for more realistic pictures and available images on the seller's handle. This will put your crypto investments on the safe side and avoid scams.
Make Payments with Credit or Debit Cards:

When carrying out crypto transactions on IG, this method of payment seems safe because chargebacks do not apply to crypto and fiat currencies due to the blockchain's irreversibility. Therefore, you will be on the safe side when doing your crypto dealings on Instagram.
In all, crypto trading and investment are not immune to criminal activities carried out by perpetrators. you must be vigilant enough to observe any fraudulent dealings in your transactions online. Report and flag any IG handle that carries out any suspicious activity.
Eric Crews: Pioneering Climate Change Mitigation Technology with Design Desk Inc.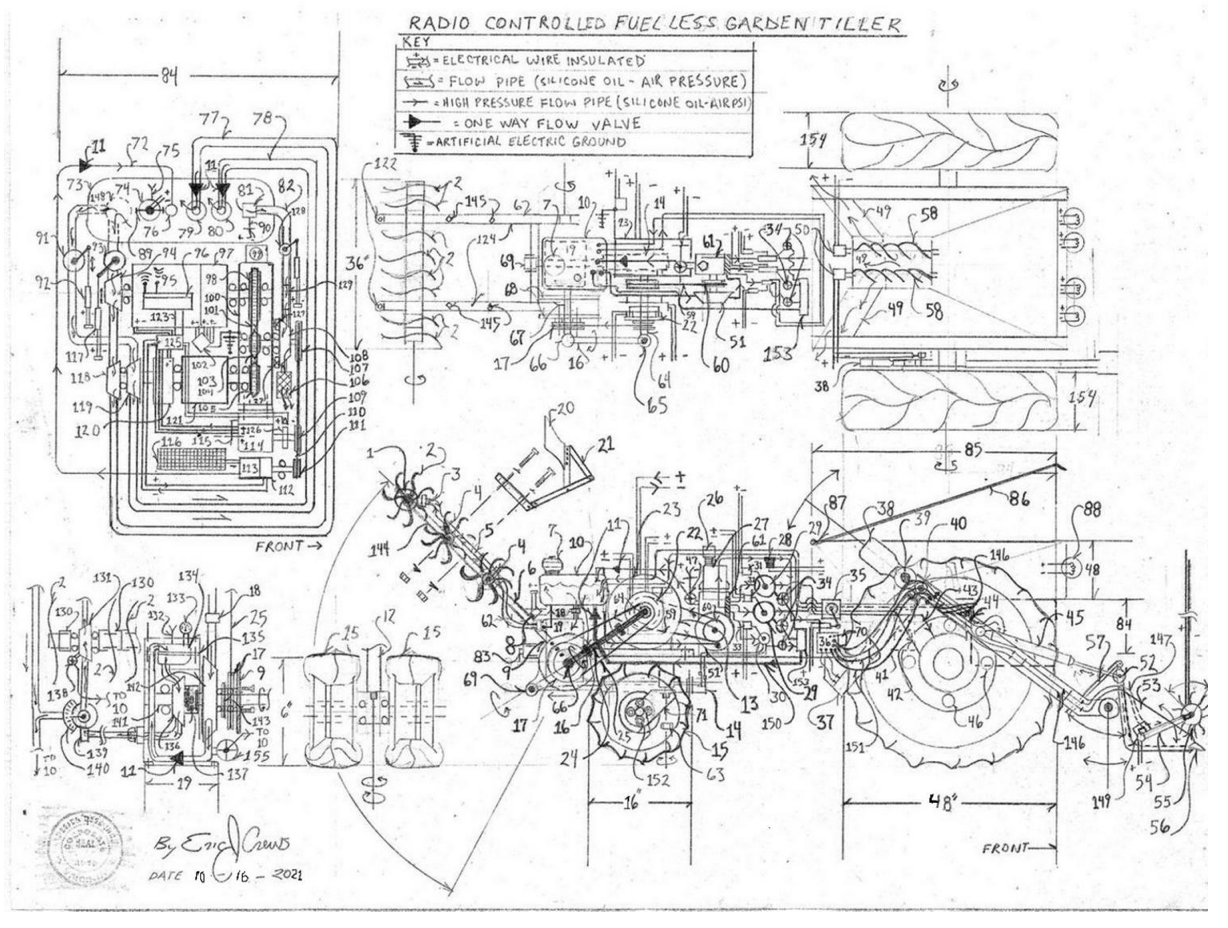 Climate change, an urgent and pressing global issue, demands visionary leaders who are willing to push the boundaries of innovation to find effective solutions. Eric Crews, the founder and driving force behind Design Desk Inc., is one such visionary entrepreneur who has dedicated his career to addressing environmental challenges and creating groundbreaking Climate Change Mitigation Technology. Through the lens of applied physics and innovative design principles, Crews and his company have revolutionized the fields of clean energy, sustainable transportation, and environmental protection.
The Visionary Entrepreneur
Eric Crews' journey in the realm of climate change mitigation technology began with a profound recognition of the urgency of addressing environmental challenges. Long before many fully grasped the implications of climate change, Crews understood that the earth was facing a critical juncture. He was driven by a deep conviction that technological advancements could be a powerful tool in combating the devastating effects of climate change.
Crews' visionary approach is rooted in the belief that we must embrace innovation to drive sustainable development and mitigate the environmental impacts that threaten our planet. He is not content with the status quo and consistently seeks to push the boundaries of what is possible through applied physics and a deep understanding of compound systems.
A Deep Understanding of Applied Physics
Eric Crews' journey as a climate change mitigation visionary is inseparable from his profound understanding of applied physics. Applied physics involves the practical application of the principles of physics to create tangible solutions. Crews' ability to harness these principles and utilize them to tackle a myriad of environmental challenges has set him apart as a true pioneer in the field.
His commitment to addressing climate change is evident in the way he utilizes physics to develop products and systems that address key environmental concerns. These include but are not limited to energy production, water purification, air pollution reduction, and sustainable transportation solutions. By employing the fundamental laws of physics, Crews has managed to make considerable strides in improving the world's environmental health.
Innovative Solutions for a Better World
One of the core principles driving Eric Crews and Design Desk Inc. is the belief that the protection of the public and the environment is not just a moral obligation but also good for business. This philosophy aligns with the growing awareness that sustainable and environmentally friendly solutions are not only ethical but also financially viable in the long run.
The approach taken by Design Desk Inc. is unique in that it focuses on solving real-world environmental problems that disrupt and endanger the public. This involves addressing issues related to natural disasters, loss of life, and property damage, which are increasingly prevalent due to climate change. Eric Crews' vision has led to the development of solutions that not only mitigate these problems but also provide sustainable alternatives for the future.
The Birth of Design Desk Inc.
Design Desk Inc. was founded in 2010 and has spent several years in relentless pursuit of logic reduction and innovative thinking. The company's primary goal has been to conceive over-unity power production systems. Over-unity power production refers to systems that produce more energy than is initially invested, effectively challenging the traditional laws of energy conservation.
Design Desk Inc.'s focus on over-unity power production is a testament to Eric Crews' unwavering commitment to creating groundbreaking technologies. These technologies have the potential to reshape the way we generate and use energy, significantly reducing our reliance on fossil fuels and decreasing greenhouse gas emissions, which are the primary drivers of climate change.
Revolutionizing Clean Energy
Clean energy is at the forefront of the battle against climate change, and Eric Crews and Design Desk Inc. have made significant contributions to this field. Their innovative solutions in clean energy production not only reduce the environmental impact but also increase efficiency. By conceiving over-unity power production systems, they have unlocked new possibilities for generating electricity in a more sustainable and cost-effective manner.
One of their most noteworthy innovations is the application of advanced materials and design principles in solar panels and wind turbines. These technologies, with higher energy conversion efficiency, have the potential to make renewable energy sources more accessible and affordable for a broader range of consumers. This approach aligns with Crews' vision of making clean energy solutions available to everyone, contributing to a more sustainable future.
Pressurized Hydraulics and Inclined Gear Systems
One of the key technologies employed by Design Desk Inc. involves pressurized hydraulics combined with inclined gear systems. This system utilizes " counteracting upon" mechanical resistance within the gear system and electrical generator, effectively nullifying it by utilizing stored air pressure within a pneumatic pressure containment vessel.
This tilting motion allows for the generation of angular momentum, which is then harvested as electrical energy. This harvested energy is reintroduced back into the system to drive a cyclical "retained" work capacity."
Sustainable Transportation Solutions
In addition to their remarkable work in clean energy, Design Desk Inc. has also ventured into the field of sustainable transportation. Eric Crews recognizes that transportation is a significant contributor to greenhouse gas emissions, and addressing this issue is essential for mitigating climate change. His visionary approach extends to the creation of sustainable transportation solutions that are both efficient and eco-friendly.
One of their pioneering projects is the development of electric vehicles (EVs) that integrate cutting-edge battery technology with regenerative braking systems. These advancements result in EVs that offer a longer driving range and shorter charging times, making electric vehicles a more practical choice for a broader audience. By making sustainable transportation options more accessible, Crews and his team are contributing to a reduction in the carbon footprint of the global transportation sector.
Environmental Protection through Innovation
Beyond clean energy and sustainable transportation, Eric Crews and Design Desk Inc. are deeply committed to addressing environmental protection challenges. Their portfolio of solutions extends to areas such as air pollution reduction, water purification, and disaster response technologies.
One notable example is their work in air pollution reduction, where they have developed innovative air purification systems for both industrial and urban settings. These systems use advanced filtration and chemical processes to remove harmful pollutants from the air, contributing to cleaner and healthier environments for communities around the world.
Their expertise in water purification technologies has also led to the creation of compact and efficient systems that provide safe drinking water in regions with limited access to clean water sources. This technology has the potential to improve the quality of life for millions of people, particularly in developing regions where waterborne diseases are a significant concern.
A Vision for the Future
Eric Crews and Design Desk Inc.'s innovative approach to climate change mitigation technology goes beyond just addressing the symptoms of the problem; it seeks to address the root causes. Their commitment to harnessing the power of applied physics, logic reduction, and innovative design principles reflects a vision of a world where sustainability and environmental protection are not just buzzwords but central pillars of our society.
The urgency of climate change necessitates bold, visionary leaders who are willing to invest time, effort, and resources in developing groundbreaking solutions. Crews' dedication to this cause, as evident through the work of Design Desk Inc., is a testament to the transformative potential of human ingenuity. With over a decade of experience and numerous innovative solutions, Eric Crews and his team are leading the way in the fight against climate change.
Eric Crews, the visionary entrepreneur behind Design Desk Inc., has become a formidable force in the ongoing battle against climate change. His deep understanding of applied physics and compound systems, combined with an unwavering commitment to addressing environmental challenges, has led to groundbreaking advancements in Climate Change Mitigation Technology. 
From clean energy to sustainable transportation and environmental protection, Crews and his team are pioneering innovative solutions that promise a more sustainable and environmentally conscious future. With their dedication to pushing the boundaries of what is possible, Design Desk Inc. is helping to drive positive change in a world that desperately needs it. Eric Crews' visionary approach reminds us that the fight against climate change is a battle worth fighting, and innovative solutions are the key to a more sustainable and prosperous future.