How To Choose The Perfect Gaming Smartphone For You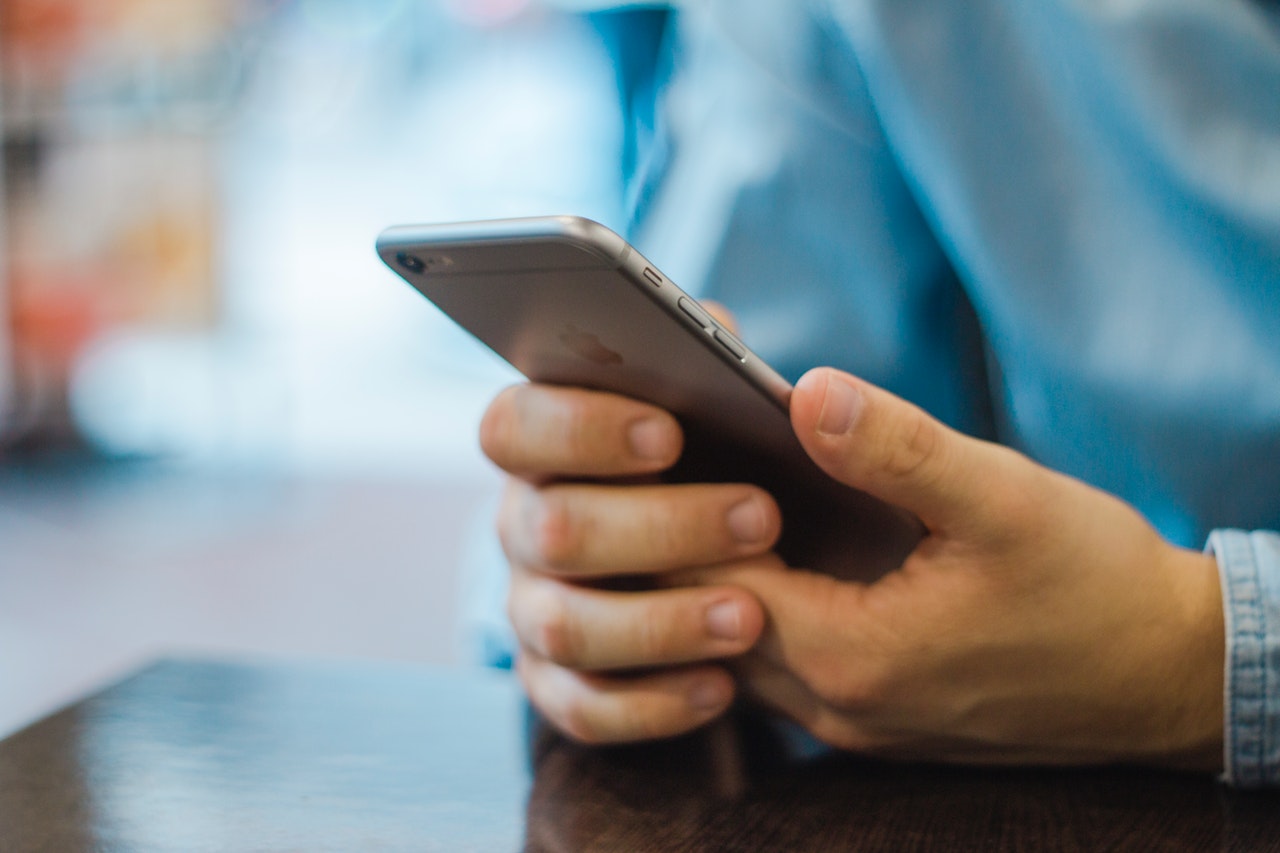 Most people buy their smartphones for various reasons. Some want a smartphone for calls and messaging and for social media use. Others take the camera's specs and the quality into consideration, as they want their smartphone for photography and videography use, primarily. On the other hand, a lot of people use their smartphones to play mobile games.
The term "gaming" when it comes to smartphones does not have a constant definition. It could mean playing games from the most casual of levels such as playing fun games to pass the time to play games as a form of entertainment and with real money involved (usually through online casino apps under licensed operators with fast payouts), to playing competitive games with graphics and gameplay mechanics.
Technically speaking, all smartphones can be considered gaming smartphones. The only difference that makes people differ in the decision on which smartphone to take is in the level of gaming the smartphone can handle. Some can only handle the most basic and simplest apps and games, while other smartphones that are built specifically for heavier gaming, and some are built dedicated to gaming itself.
Depending on the kind of gamer that you are, here are the best tips in getting the perfect gaming smartphone for you.
The Casual Gamer
Are you simply playing mobile games to help pass the time? If you are just into playing mobile games such as the likes of "Candy Crush," "Temple Run," or other puzzle games? If your answer is yes, then you are a simple casual gamer.
For you, any smartphone will do. Even entry-level models have a decent chipset and at least 2 to 3GB worth of RAM and at least 32 GB of internal storage. These basic specs should get you through the most casual of gaming. The size and the quality of your display do not matter much. Even the built-in GPUB of your device is not something that you should worry about for this level of gaming, as all GPUs on this level can handle the simplest and most basic games.
Just get any of the most popular entry-level smartphones, and you are all good to start with your casual gaming journey.
The Mid-level Gamer
This is for the gamer who loves playing games other than the casual one but does not put too much importance into having the "best" gaming experience on a smartphone. For example, they may be into game genres such as MOBA (or massive online battle arena), battle royale shooters, and online RPGs but are not that much inclined to have the best and highest settings when playing.
Since these games already require better CPU and GPU, it is always ideal for getting a smartphone sporting a MediaTek or Qualcomm Snapdragon chipset that is not older than 2015. At least 4GB worth of RAM and 64GB of internal storage should have the phone smoothly handle the tasks of running the games you want to play. A bigger display is also ideal here, so you would make a good choice going for at least 6 inches screen size.
The Hard Gamer
If you are a hard gamer, then you are the kind of gamer that plays the top titles and the most popular genres in the best settings possible, and you want to have the best mobile gaming experience as possible. This means the best display quality with the highest refresh rate, the latest on chipset and GPU, and even the biggest RAM and internal storage available today.
For hard gamers, they can opt to go with most flagship or upper mid-range phones, or if they have the budget for it, special gaming phones that are made specifically for mobile gamers.
EaseUS – Faster and Effective Data Recovery Tool for All Data Loss Conditions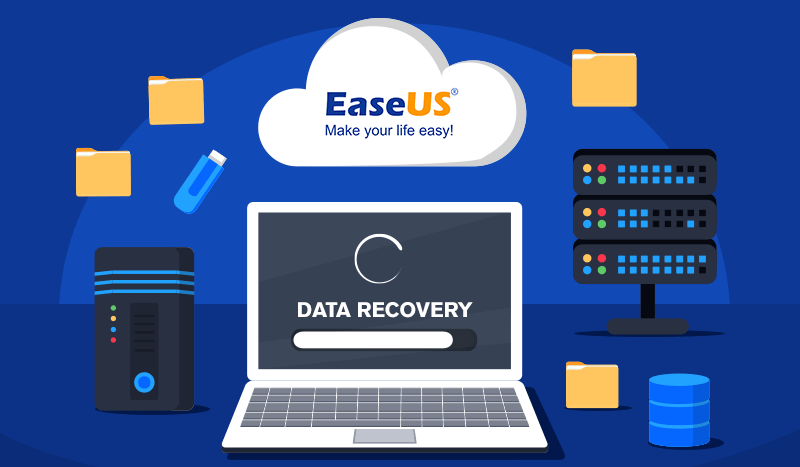 Have you deleted your photos, videos and other content unintentionally? Have you faced the severe issues such as partition deletion or even system crashes? In such situations, losing your data can prove to be a huge annoyance and something you would not want to ever happen to you. Good and reliable data recovery software can prove to be one of the exciting choices ever.
If you are checking out the options for the most reliable and trustworthy data recovery software, EaseUS Free Data Recovery Software should double up as one of the perfect choices ever.
EaseUS Data Recovery Wizard – A sneak peek
EaseUS Data Recovery Wizard does provide you access to a simple and easy to follow options for recovering your deleted files. The software can handle a wide range o options for recovering the data such as accidentally deleted files, memory cards that have unintentionally been formatted, or even those files that might have been removed.
Support for more than 1000 different file formats is what makes it one of the most reliable options you should pick for the best data recovery possible. In fact, the software just goes beyond the simple recovery process. It can even efficiently repair the corrupted files such as JPEGs, MP4, and MOV files. However, you would not find it supporting the RAW files.
Some of the features that EaseUS Data Recovery Wizard provides you access
The software does provide you access to a great degree of efficiency when it comes to recovering the files. Some of the essential features that EaseUS Data Recovery Wizard provides you access to can include
It provides you access to a perfect SD card recovery. A single click SD card recovery can effectively provide you access to recovering the files in a single click operation. An efficient and faster recovery proves provides you with a truly enhanced experience ever.

The free data recovery software option provided by the tool further improve your experience and provide you with a far better performance efficiency. Although a little limited, the faster data recovery solutions offered by the tool further make it a great product ever.

A safer and secure means of recovering your data can definitely prove to be one of the excellent options ever. It can help you get access to a complete data recovery to the fullest ever extent.

Compatibility with Windows and Mac operating systems would be what provides you access to a far better degree of efficiency. You would ideally not face any compatibility issues when it comes to recovering your data.
Why should you go with the EaseUS Data Recovery Wizard?
There are several situations where you would want to go with the EaseUS Data Recovery Wizard. The primary purpose of opting for the data recovery software would be to recover your lost data. The difficult situations such as hard disk damage or other serious conditions can be the typical conditions under which you would want to opt for the best data recovery options ever.
A few situations that would recommend the use of EaseUS Data recovery wizard can include
You have lost your important data. No matter whether the data deletion has been accidental, intentional or even due to a system crash, the EaseUS Data Recovery Wizard can prove to be extremely effective and efficient.

It does support a wide range of file formats, and that should be one of the strongest factors in its favour. It retains the original tree structure when recovering your files which can be a great option when recovering the data files of your apps and programs.

Storage media recovery tool option offered by the EaseUS Data Recovery Wizard is what would make it one of the strongest and versatile data recovery options. The software can recover data without hassles on a wide range of storage media – both external and internal.

Data loss due to virus attacks can be one of the best reasons for opting for the EaseUS data recovery wizard. Most of the data recovery tools fail to recover the data corrupted due to virus attack. Still, EaseUS Data Recovery Wizard has been found to be extremely effective in recovering such data loss more effectively.
The Closing Thoughts
EaseUS Data recovery tool does offer you access to an excellent and high-end user interface. The file size of the software is considerably lesser, and that is precisely what makes it one of the reliable software tools. The simple to use scan, select and recover option offered by the software definitely makes it an extremely reliable solution ever.