How to Clean your FR Clothing?
FR or Fire Resistant clothes are those which reduce damages during any fire accidents. FR clothing is always mistaken to be made of fireproof material, but it is never so. However, with days, more and more resistant materials are used for making these clothes for both men and women. One can have a look at these in detail at www.froutlet.com. These are mainly worn by workers deployed in inflammable sites and the same.
FR clothes are not very sensitive in nature. They can mainly be treated as any normal clothing and do not actually need very careful and instructed washing or drying. There are a few and simple directions that need to be maintained all through. These are the following:
Washing:
During washing FR garments these points needed to be kept in mind:
Always wash your FR garments separately. Do not wash them with other clothes ever or else the resistant property of the clothes will reduce with each wash. A different cleaning with prevent the clothes from getting in contact with any chemical substance.

Since washing causes abrasion and streaking it is advisable to turn out the clothes while giving in the washer. This extends the longevity of the clothes. In some cases, it may be applicable but in most cases, this keeps the clothes in good condition.

Firstly, never wash the garments in excessively hot water this affects the material heavily. Always set the temperature to either cool or warm. And also try not to leave the garment soaking in the machine longer than the process, this at times spoils the fabric protection character.

Lastly, never think of washing your clothes with any chemical detergent or bleach. This damages the clothes' integrity highly. Also fabric softeners, starch adds to these group. This is one of the main directions needs to be maintained.
Drying:
Among the measures for drying we have,
Do not apply too much heat while drying your FR clothing. This makes the material to shrink. The amount of shrinking depends on the quality of the material. Before drying it is always better to go through the given instructions.

Never make use of fabric sheets in your dryer. Such things always tend to leave a flammable coating in the FR garment which can pose as a threat to its purpose of use.

Try never to over-dry your clothes. There are high chances that this may lead to shrinking of your FR garments.

Make your clothes to go through one cycle of drying. There too check-in between the cycle to see whether your clothes have already been dried within the first few minutes, and drying it over and over again will cause the harm.
Stain Removal:
These are some ways to treat your FR cloth in case of any stain or spill;
Do not leave your stained clothes as it is. Clean or treat them immediately when they get dirty. Because if they are kept for a long period of time with the spills of paints, oils and other solvents they gradually become unusable.

Only in such cases of dirt wet the entire garment with hot water. Apply some laundry or dish detergent to that spot. Leave the garment in that condition for 4-5 minutes and then rinse it off the cloth. Follow the garment instructions to decide the highest limit of heat.

Once again do not use bleach and be informed before dry cleaning your clothes.

Lastly, if the garment is extensively stained then immediately dispose it off.
Conclusion:
These are the main instructions but for any specified details, in any case, always glance over the already given instructions or else, contact the garment manufacturer.
Samuel Leeds Buys Shares In Property Tribes; Says He Wants To Make It Better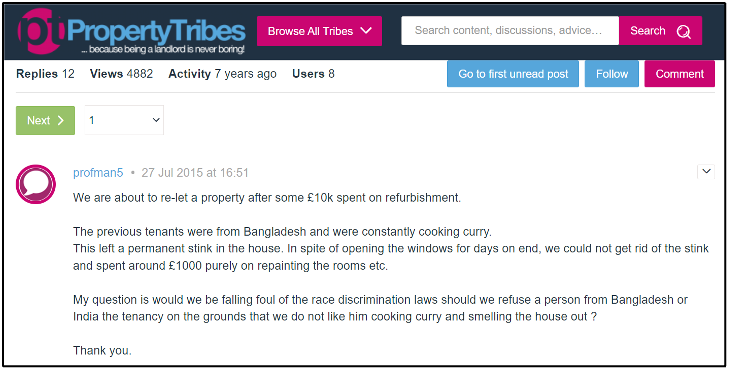 People in UK property circles may be familiar with the very public dispute between former MTV presenter, property investor, and community manager of the company Property Tribes, Vanessa Warwick, & property investment trainer and owner of the company 'Property Investors', Samuel Leeds; as Leeds has accused Warwick of assisting with racism and discrimination against ethnic minority tenants. In recent news, Samuel Leeds was reported to have bought a 35% share of the company Property Tribes, making him officially now a person of significant control at Property Tribes.
Warwick established Property Tribes to accumulate wisdom from various property owners and landlords to create a place of guidance for people in the industry to do business better. According to the company,
"We wanted to create a free use, safe, and agenda-free place for landlords to get information from a "hive mind", not a singularity, so that they could learn and grow their property business."

However, in one of his recent videos, Samuel Leeds pointed out blatant support of racism in some of the advice coming from Warwick herself. As one of the landlords asks on the forum – if they would be implicated by the race discrimination laws in the UK for refusing tenancy to Bangladeshi families as the landlord is not fond of the smell of their staple food, curry; Vanessa Warwick herself is seen advising against mentioning the reason for said refusal, thus averting the legal repercussions altogether.
In the video, Leeds points out several more situations where Warwick has behaved in a racist manner. In fact, she has become a new advisor on the panel of the UK's Property Redress Scheme and has been under criticism in their forum as well for supporting discrimination against ethnic minorities.
Warwick also expressed strong disapproval of Leeds as a property trainer citing the reason that his students came from the "vulnerable" demographic. Leeds called out the racist mindset in this reasoning, as in reality, his students predominantly come from ethnic minorities and don't fall in the "vulnerable" category. He began drawing attention to the issue over his YouTube channel and his website, and ended up facing severe disparagement from Warwick and her followers. Leeds finally sued Warwick for defamation and she brought a counter lawsuit for six-figure damages.
In an attempt to put an end to the battle once and for all, Samuel Leeds reports to have bought a share, 35% to be exact, of the company, Property Tribes. Even though he is only a minority shareholder and will have limited control, Leeds believes he can make a difference in "cleaning up the company" and reduce racism in the forum.
He jokingly adds,
"Because they trolled me, I wanted to at least get paid… Like Michael Jackson did to Eminem."
Leeds pledges that any money he makes off this transaction will be donated to charitable organisations that tackle racism and online bullying. In addition, Leeds will donate an extra £50,000 to organisations that fight hatred in the UK. With this move, he is determined to take a strong stand against all discriminations in the property sector or any other industry.