How to Create Your Own Home Workout Studio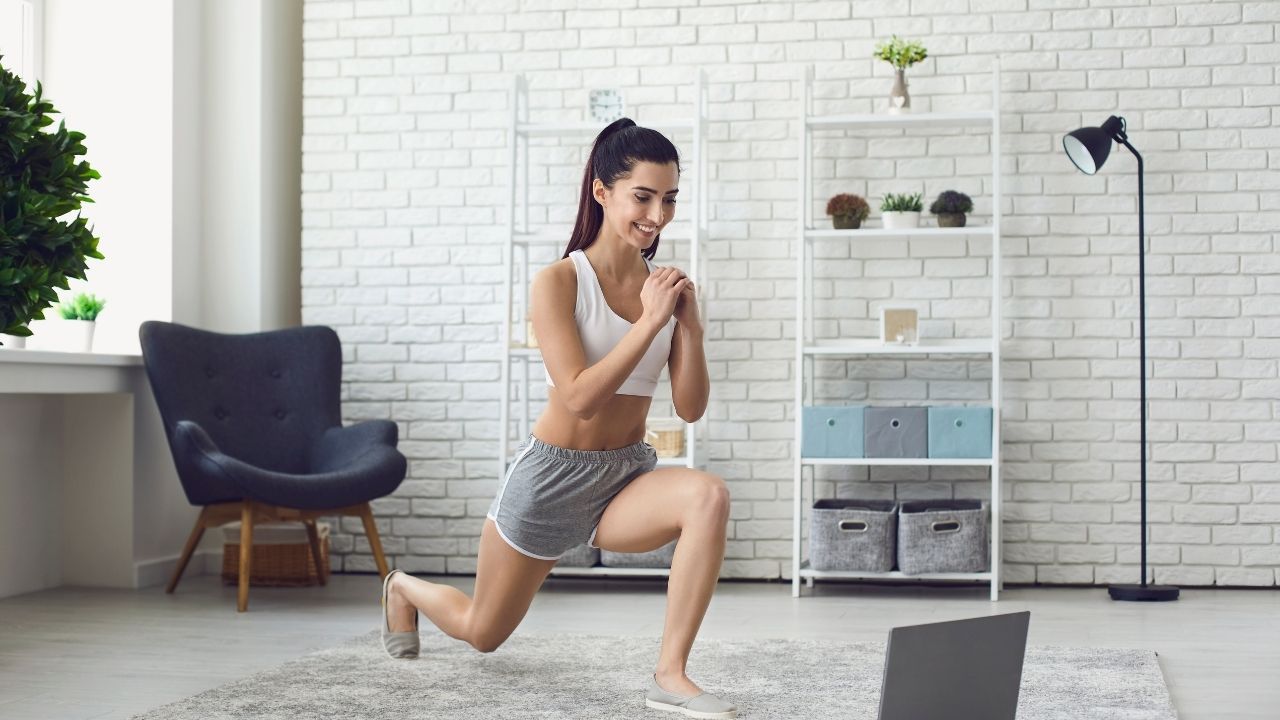 Regular exercisers typically love the outdoors, whether they run, bike, or simply walk outside – but the weather isn't always conducive to exercise. Your local gym offers a perfect indoor workout area, but membership fees can be expensive, crowds can be annoying, and on top of that, it might take 10 minutes or longer just to get there.
That's why so many people are turning inward, looking to create a home workout studio where they can exercise in privacy and comfort. But how can you go about this?
The Location
First, you'll need to think about the location for your workout studio. Technically, any room in your living space can work, but some rooms will be closer to the ideal than others.
Consider:
Vertical space.

Certain exercises are going to require an abundance of vertical space, especially if you're already tall. Standing on a treadmill or an elliptical machine shouldn't introduce the risk of hitting your head on the ceiling. You may also need enough room to do

standing overhead presses

or jumping jacks.

Horizontal space.

You'll also need to plan for horizontal space. Depending on the exercises you're doing, you might want space to walk around – or enough space to include many pieces of equipment.

Proximity to others.

Where is your target room placed in proximity to others? Depending on your objectives, you may want a room that affords you more privacy, or one where your noise won't bother the other occupants of your household.

Unique features.

Miscellaneous other room features also come into play. For example, you may want a window if you like natural light – or you may not want any windows, so you can feel a better sense of privacy.
The Floor
Next, you'll need to think about the floor. The ideal floor for a workout space will be soft, cushioning your body if you're doing floor exercises. It will also serve as a shock absorber, reducing the strain on your joints while simultaneously protecting the structures underneath. Of course, you'll also want to look for something inexpensive, so you don't spend your entire budget on the floor.
Exercise room flooring is designed to give you the best of all possible worlds. It's affordable, cushiony, easy to install, and perfect for protecting your floors (and in some cases, your body).
The Equipment
Once you have the right flooring installed, you'll be able to focus more on the equipment. For the most part, you'll want to invest in the best quality equipment you can afford; cheap equipment may wear out faster, or may be unsafe, making the money you save in the transaction not worth it.
There are many options, including:
Cardio machines.

Various machines exist to help you get a cardiovascular workout. These include things like treadmills, elliptical machines, stationary bikes, and even rowing machines. One is typically ample to give you a good start, but multiple options can also be valuable to keep your workouts feeling fresh.

Dumbbells and barbells.

Dumbbells and barbells. Dumbbells and barbells are versatile, especially if you get an adjustable set of dumbbells, allowing you to lift weight and add resistance to various calisthenic exercises. You can get the hex dumbbells set with rack, this equipment can help your overall workout routine.

Cable machines.

If you have the budget for it, a

cable-based weight machine

can also be valuable, helping you do exercises you can't do with free weights alone.

Miscellaneous extras.

There are dozens of extras to consider as well, including benches, pullup bars, kettlebells, inflatable exercise balls, and specialized equipment for different workout routines.
When you're buying equipment, these tips can help you plan your home gym more effectively:
Set a budget in advance.

Figure out how much money you're willing to spend without impacting your long-term financial health. Once you have this figure, you'll be in a much better position to set priorities.

Understand your personal priorities.

What do you want to achieve when working out? If you know you want to focus on building muscle, for example, weights are going to be more important than cardio equipment.

Consider buying used.

You can often get high-quality machinery and equipment for a reasonable price if you buy used. Just be sure to test the equipment for any flaws or defects before you commit to a purchase.
Leaving Room for Expansion
Few among us can buy and assemble a perfect home workout studio from the outset. Over time, your workout priorities might change. Your old equipment might break down. You might have more money to spend. Or there might be new types of equipment you want to include.
Because of this, it's important to leave room for expansion. Keep an open mind about your next acquisitions, and leave some space in your workout room for a new piece of equipment to come in the future. 
Unlocking the Vault: Finding the Best Bonuses from the Most Trusted Casino Providers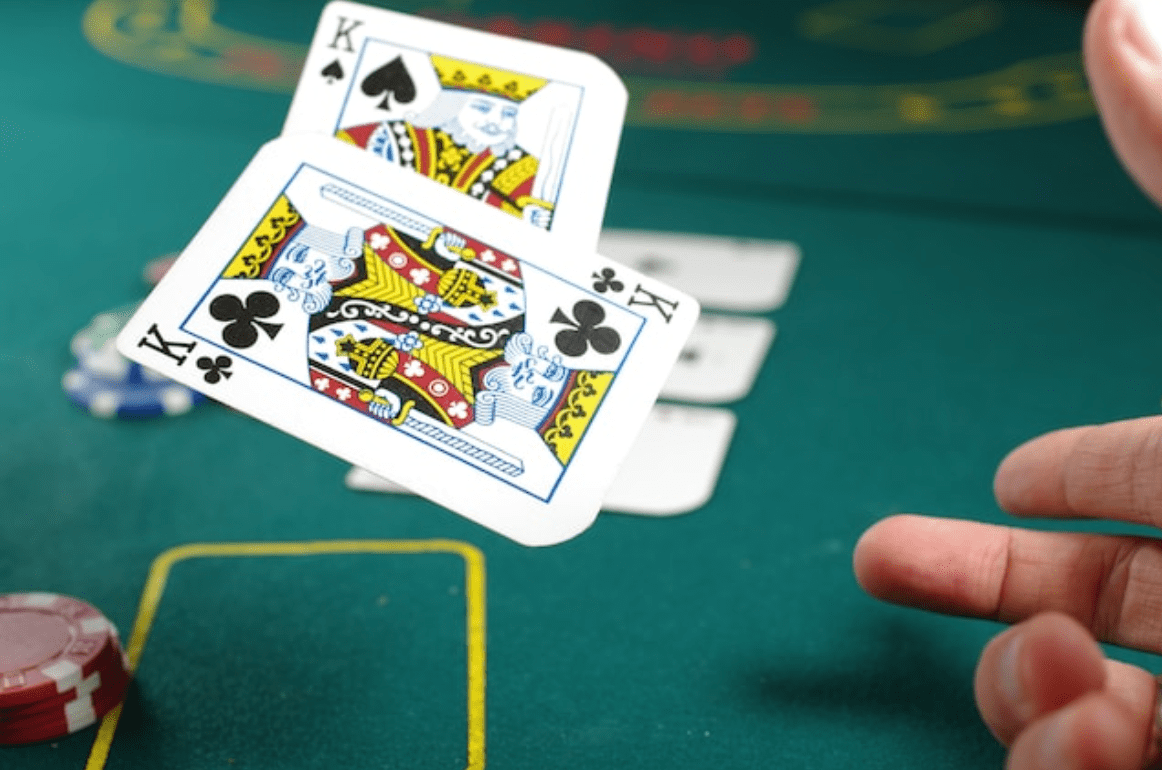 The online gambling world is like a treasure trove, full of riches waiting to be unlocked by savvy players. But with so many casino providers offering enticing bonuses, it can be overwhelming to sift through them all to find the gems. That's where BonusFinder comes in – a swashbuckling crew of experts on a quest to help players unlock the vault of the best bonuses from the most trusted casino providers.
Led by the fearless Riku Vihreäsaari, a professional poker player and gambling expert, BonusFinder sets sail to discover the most reputable casino providers worldwide. With their extensive knowledge of the online gambling industry and years of experience, they know how to separate real treasure from fool's gold.
But finding the best bonuses is only half the battle – BonusFinder is dedicated to helping players make the most of their newfound riches. With their in-depth reviews of each provider, players can learn everything from payment methods to payout times and beyond. And with their expert analysis of each bonus offer, players can be sure they're getting the most bang for their buck.
So, whether you're a seasoned player or a newcomer to online gambling, BonusFinder is the crew you want as you navigate the choppy waters of casino bonuses. With their unwavering commitment to legitimacy and trust, you can be sure that the treasures they help you discover will be worth their weight in gold. Set sail with BonusFinder today and unlock the vault to the best bonuses from the most trusted casino providers.
So, feel free to venture out and try new online casinos with the best bonuses. With BonusFinder, you can feel confident that you are playing with the most trusted providers in the industry. Take advantage of these bonuses and unlock the vault of online gaming possibilities.
Michael Jordan once said, "I can accept failure; everyone fails at something. But I can't accept not trying." Why not give it a try and unlock the vault of online gaming possibilities? With BonusFinder by your side, you can rest assured that you are playing with the best bonuses from the most trusted casino providers. So take a chance, and see what big winnings await you.
Here are four key takeaways from this article that readers can keep in mind:
Take advantage of the bonuses: Online casinos offer various bonuses to attract new players and retain existing ones. By carefully researching and comparing these bonuses, players can maximize their value and get the most out of their online gambling experience.
Look for reputable providers: With so many online casinos out there, it's important to do your due diligence and choose a trustworthy and reliable provider. Look for casinos licensed and regulated by reputable authorities and with a solid reputation for fair play and timely payouts.
Understand the terms and conditions: Before you sign up for a bonus or start playing at an online casino, ensure you understand the applicable terms and conditions. This includes things like wagering requirements, minimum deposits, and maximum payouts. By reading the fine print, you can avoid any unpleasant surprises.
Keep it fun and responsible: Finally, it's important to remember that online gambling should always be a fun pastime, not a way to make money or solve financial problems. Set a budget for yourself and stick to it, and only chase losses or bet what you can afford. With the right mindset and a little luck, online gambling can be a thrilling and rewarding experience.
As the famous gambling proverb goes, "The best bet you can make is on yourself." By following these tips and taking a responsible approach to online gambling, players can unlock the vault of exciting bonuses and trusted providers and enjoy all the thrills and excitement that the world of online casinos has to offer.