Redefining The Office Space with Muge Yalcin

The way we work has changed forever. Before the Coronavirus pandemic, remote working was seen as a luxury, often even regarded with some level of suspicion and disdain as an 'easy days work.' Fast forward to 2021, and most offices have implemented home working as an alternative work mode for employees. Everyday office work is seen as 'outdated' and indicates that a company doesn't seek to accommodate its workers with a more comfortable home/life working balance. 
My name is Muge Yalcin and I am a senior Property manager at Vodafone. My experience has spanned decades and I for one am not surprised by the redefinition of the workplace. I have collated and devised four tips for companies that are seeking to implement a hybrid working pattern for their employees. 
I am devoted to bettering the lives of employees through streamlining repetitive processes and engineering solutions that lead to better outcomes for people and businesses. With 17 years of business experience, I have witnessed many trends within the office environment and know what solutions and strategies help companies develop their work in the digital environment. 
Here are four tips to enhance and create your digital workplace. 
Look into options.
There is a burgeoning demand for digital workplace options to be facilitated for employees in the post-COVID-19 economy. As a result, companies are expected to provide alternative solutions to work that are feasible and comfortable and offer opportunities for collaboration and networking with colleagues.  
Championing employees in the digital workplace is crucial, and this can be achieved through creating platforms and spaces that encourage social interaction. This helps facilitate and foster a team environment in which colleagues still feel connected and a part of a wider team working towards common goals.  
Empower employees and enhance wellbeing. 
Empowering employees in the digital workplace may seem complicated, but attention to proven strategies and careful implementation of such tools can be achieved with positive results. Providing employees with adequate tools and technology to do their job is, first and foremost, a crucial aspect of boosting productivity and morale. This should involve polished and automated digital workspaces, desktop and app virtualization, and file sharing and team collaboration opportunities. Access to support for technical issues also helps appease employees' anxiety about being out of the office and working remotely.
Sir Richard Branson recently has been quoted as stating, "Clients do not come first. Employees come first. If you take care of your employees, they will take care of your clients". 
This sense of service to your employees takes form in the digital workplace by creating digital platforms for collaborations and discussions, focusing on instant messaging tools, which are the preferred mode of contact for many home workers. 
As the digital workplace seems to divide employees by distance, regular communication tools to remind employees of the company vision and goals are welcome in helping to focus teams on a common purpose. Regular, upbeat, and concise communications will help align employees with business goals and ensure engagement and productivity among the team remain high. 
Evolve
No digital workplace should be dormant and unchanging, but rather an evolving platform designed by business intelligence and feedback from users and employees. This business intelligence has seen 'desk booking' apps available for employees who wish to attend the office.  Input from employees will continually expand and modify the digital workplace as different people will want to see other things. This will see a much richer and diverse hybrid workspace that offers inspiration and motivation for all users.
Generating reports and collecting statistics can help provide a clearer picture, portrayed by accurate data representing employee feedback. Enhancing innovation and ensuring the hybrid workplace remains the pulse of employees' inspiration is the goal. A solid commitment to digital transformation sends a clear message to employees that the company is growing and working toward innovation and change. Agility in the digital workplace reflects the need for employees to be agile and develop a commitment to learning and innovation. 
Integrated digital/physical workplace
The digital workplace will evolve and grow into a versatile and varied Centrepoint for employee interaction and business functions. Hybrid workplaces may become the norm in future times and I am offering my leading business advice and solutions for my company that wants to thrive in the new marketplace. Employee and customer satisfaction remain at the forefront of my expertise agenda, and I believe the digital space can become a space that sparks creativity, innovation, and outstanding achievement. 
Why Kareem Hassan believes self-employment is the key to true freedom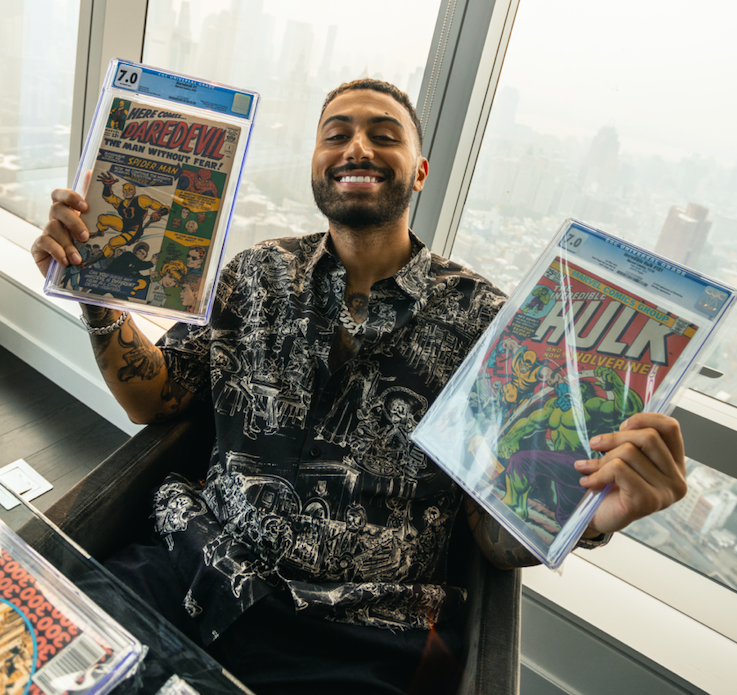 To those working a 9-to-5, self-employment often presents itself as a daunting choice; there is a considerable risk involved but, at the same time, a lot of freedom to be enjoyed. On the other hand, freelancers and entrepreneurs also have to deal with 'clients from hell' at times, making them question whether self-employment was the right choice. According to Kareem Hassan, whatever be your view of being your own boss, you cannot deny the freedom that comes along with it. Here, he explains why he believes self-employment is the key to true freedom.
Kareem Hassan runs a 3D printing service and trades collectibles, which have catapulted him into immeasurable success. From early on, Kareem knew that he wanted to be his own boss; he wasn't cut out for the 9-to-5 grind. Fueled by his passion for entrepreneurship, he began working to create a business where he could truly love and enjoy what he does.
True success to Kareem means freedom, both financial and time. It also means the freedom to be able to share your knowledge with others and to do what you want, when you want. In addition to running his business, Kareem Hassan has also ventured into creating digital art and investing in NFTs. He says that all this would not have been possible had he been working a regular 9-to-5. Instead, he would be stuck doing the same tasks with minimal returns and an even lower growth ceiling.
Another reason why Kareem Hassan vouches for self-employment is that it enables you to retire early. According to Hassan, being your own boss gives you the freedom to stop when you think you've accumulated enough wealth and secured enough investments. Once you achieve what you want and have your financial future secured, you can retire from work and pursue anything you want in life.
When he first got started, Kareem Hassan was not sure where this journey would lead him, but he had a firm conviction to see it to the end. He dropped out of college after two years to take care of his family. He began by investing the little he had in collectibles like comic books, rare items, trading cards, and toys. Seeing an opportunity when the popularity of comic books regained momentum in pop culture, Kareem jumped at it and established his business.
According to Kareem, besides success, freedom is the greatest thing about self-employment. Your time is your most valuable asset, and having time freedom is like having a blank canvas; you can fill it with anything you want and create magic. Knowing this, Kareem Hassan says that he wouldn't trade that freedom for anything. He also points out that self-employment lets you choose the people you surround yourself with and create diverse networks.
Even as he explains these benefits, Kareem Hassan cautions people against assuming that self-employment is the easy way out. In fact, the entrepreneurial journey can be one of the toughest roads to travel, but it is also worth every sleepless night. Moreover, working at something you are passionate about gives you a broader view of everything, making it easier to navigate these challenges.
Despite the challenges of entrepreneurship, Kareem Hassan says that being your own boss is so much better than working for someone else. "When done right, self-employment allows you to live your dream life," he concludes.