Redefining The Office Space with Muge Yalcin

The way we work has changed forever. Before the Coronavirus pandemic, remote working was seen as a luxury, often even regarded with some level of suspicion and disdain as an 'easy days work.' Fast forward to 2021, and most offices have implemented home working as an alternative work mode for employees. Everyday office work is seen as 'outdated' and indicates that a company doesn't seek to accommodate its workers with a more comfortable home/life working balance. 
My name is Muge Yalcin and I am a senior Property manager at Vodafone. My experience has spanned decades and I for one am not surprised by the redefinition of the workplace. I have collated and devised four tips for companies that are seeking to implement a hybrid working pattern for their employees. 
I am devoted to bettering the lives of employees through streamlining repetitive processes and engineering solutions that lead to better outcomes for people and businesses. With 17 years of business experience, I have witnessed many trends within the office environment and know what solutions and strategies help companies develop their work in the digital environment. 
Here are four tips to enhance and create your digital workplace. 
Look into options.
There is a burgeoning demand for digital workplace options to be facilitated for employees in the post-COVID-19 economy. As a result, companies are expected to provide alternative solutions to work that are feasible and comfortable and offer opportunities for collaboration and networking with colleagues.  
Championing employees in the digital workplace is crucial, and this can be achieved through creating platforms and spaces that encourage social interaction. This helps facilitate and foster a team environment in which colleagues still feel connected and a part of a wider team working towards common goals.  
Empower employees and enhance wellbeing. 
Empowering employees in the digital workplace may seem complicated, but attention to proven strategies and careful implementation of such tools can be achieved with positive results. Providing employees with adequate tools and technology to do their job is, first and foremost, a crucial aspect of boosting productivity and morale. This should involve polished and automated digital workspaces, desktop and app virtualization, and file sharing and team collaboration opportunities. Access to support for technical issues also helps appease employees' anxiety about being out of the office and working remotely.
Sir Richard Branson recently has been quoted as stating, "Clients do not come first. Employees come first. If you take care of your employees, they will take care of your clients". 
This sense of service to your employees takes form in the digital workplace by creating digital platforms for collaborations and discussions, focusing on instant messaging tools, which are the preferred mode of contact for many home workers. 
As the digital workplace seems to divide employees by distance, regular communication tools to remind employees of the company vision and goals are welcome in helping to focus teams on a common purpose. Regular, upbeat, and concise communications will help align employees with business goals and ensure engagement and productivity among the team remain high. 
Evolve
No digital workplace should be dormant and unchanging, but rather an evolving platform designed by business intelligence and feedback from users and employees. This business intelligence has seen 'desk booking' apps available for employees who wish to attend the office.  Input from employees will continually expand and modify the digital workplace as different people will want to see other things. This will see a much richer and diverse hybrid workspace that offers inspiration and motivation for all users.
Generating reports and collecting statistics can help provide a clearer picture, portrayed by accurate data representing employee feedback. Enhancing innovation and ensuring the hybrid workplace remains the pulse of employees' inspiration is the goal. A solid commitment to digital transformation sends a clear message to employees that the company is growing and working toward innovation and change. Agility in the digital workplace reflects the need for employees to be agile and develop a commitment to learning and innovation. 
Integrated digital/physical workplace
The digital workplace will evolve and grow into a versatile and varied Centrepoint for employee interaction and business functions. Hybrid workplaces may become the norm in future times and I am offering my leading business advice and solutions for my company that wants to thrive in the new marketplace. Employee and customer satisfaction remain at the forefront of my expertise agenda, and I believe the digital space can become a space that sparks creativity, innovation, and outstanding achievement. 
SPOTLIGHT: Sweet vinyl by DREAMOUR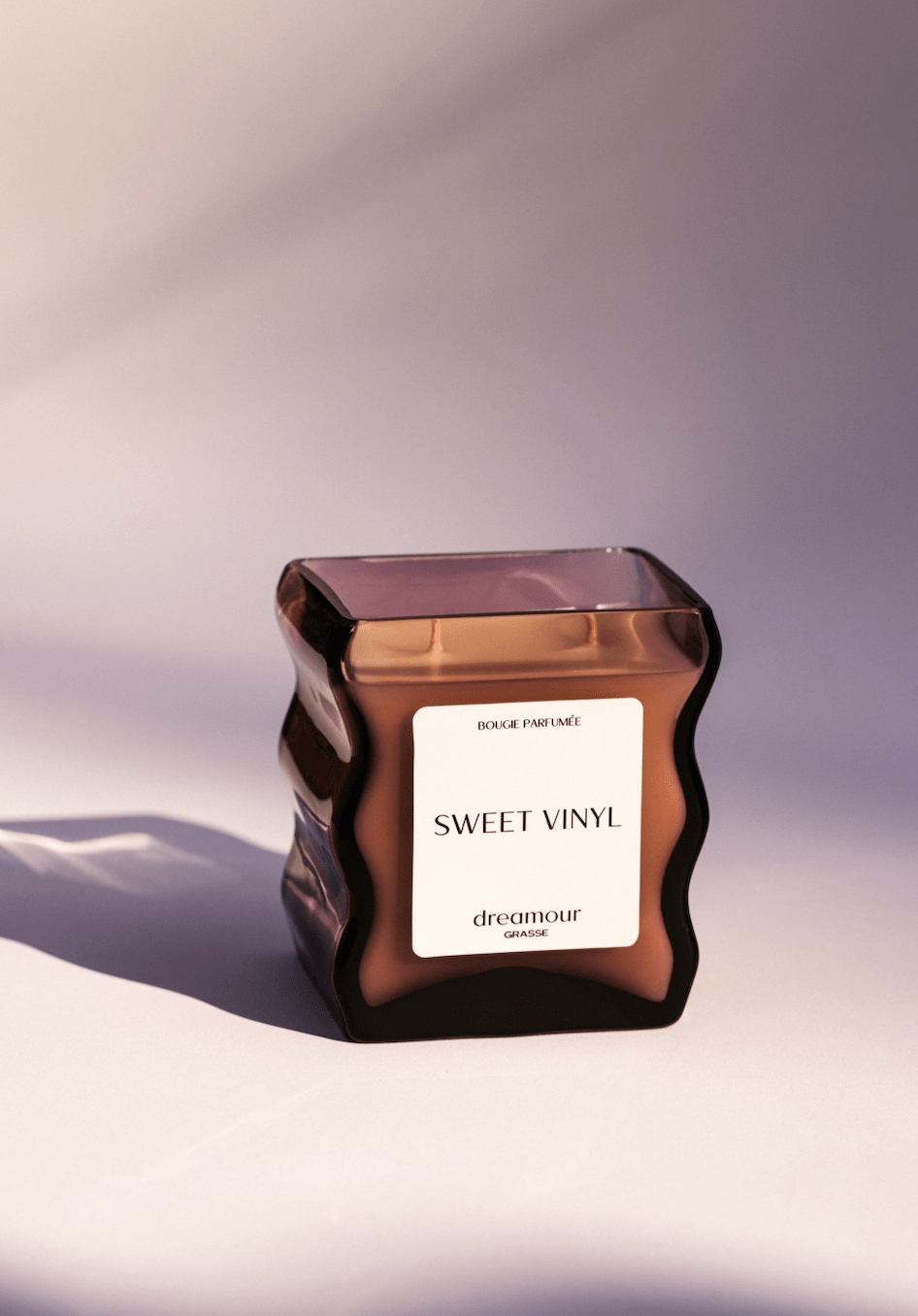 What happens when two immensely talented visionaries come together to create elegance and ingenuity in a sculptural glass fragranced candle? Dreamour. That is the long and short version of how Dreamour was created. Founded by Karissa Rowe and Neal Klotsman in late September 2022, Dreamour was founded with the goal of creating a luxury fragrance brand that operates at the intersection of functional art in the candle market space.
Rowe, a Parsons School of Design graduate, set out to fill the niche of integrating design in the candle marketplace. Unlike most candle vessels that are mass-produced, Dreamour's founders desired to prioritize the artisanal craftsmanship of glass in their production processes of the sculptural glass designs. This resulted in a long timeline of sourcing the globe for talented glass artisans who could transform a sketch into a functional and sophisticated candle vessel. Each and every candle vessel is hand-blown, inherently resulting in a one-of-a-kind product and unique experience for the consumer. These functional fragrant candles also act as a piece of décor due to its sculptural and alluring appearance.
Sweet Vinyl, Dreamour's first candle scent, fills the room with musky & leathery notes combined with earthy notes of vetiver and cypriol, topped with a citrus touch of bergamot and mandarin. The founders worked with master perfumers in Grasse, France, to create a scent that invoked notes of memorable moments, emphasizing high quality ingredients in the fragrances in a soy wax blend. This resulted in candles that consist of clean ingredients, a vegan formula, and is entirely cruelty-free.
It is the personification of the glass blowers' spirit, the heart of Grasse imprisoned in a bottle, and the narrative of two visionaries that sets Dreamour at the top of the candle market pedestal. Dreamour embodies the sophistication and savior-faire French perfumery as a luxury brand, while being a NYC based brand. Dreamour is currently stocked at Patron of the New in New York, along with other major designer luxury known brands. Rowe and Klotsman are currently expanding their production lines and will drop new fragrances and designs in early 2023. Don't expect anything ordinary with Dreamour, as they will continue to bring a unique perspective to the marketplace of home fragrances.
To find out more about Dreamour and their newest releases, you may visit the business's website dreamour.com or follow the company via its Instagram handle @dreamourshop.