Benefits of Resistance Training Kit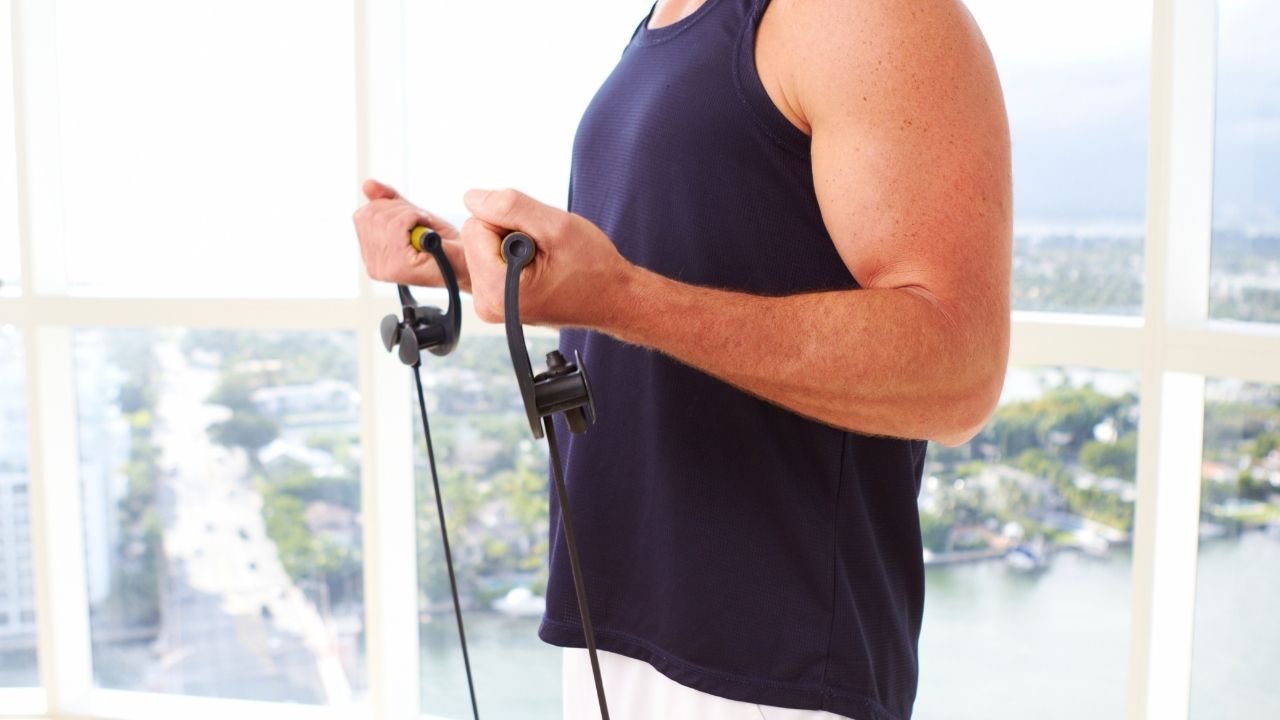 Resistance training kits are recommended for those who wish to exercise in the comfort of their home or like to carry their workouts during travelling. But, their benefits don't end here. There are a lot of advantages to these simple exercising tools such as comfort, convenience, security, effectiveness, and versatility. The more you know about the benefits of the resistance training kit, the more you will be motivated to include them in your exercise regime.
1. Enjoy a cost-effective workout
The kit is a cost-effective include to your home gym equipment. Some of them come with a guided exercise DVD.
2. Easily adaptable for different fitness levels
Resistance bands are available in different resistance levels, right from light, medium to heavy. You can customize the amount of resistance you need during exercise and use it to combine different resistance bands to add to the challenge.
3. Alter familiar exercises
Resistance kit exercises depend on the familiar strength-training movements. For instance, if you stand holding one end of the cord, curl your arm holding the other end, you have swapped your normal dumbbell bicep curl.
4. Exercise for full body
Usually resistance training kits come with recommended exercises for all important muscle group in your body. Standing on one end of the band or circling it around an immobile object for instance, opens several exercise opportunities
5. Have better storage space
If you don't have too much space in your home gym, resistance kits are a perfect option as they need very little storage space. Just hang them on any hook or coil them up and store in a drawer.
6. Exercise even when you are on the road
As they are o portable, you can even exercise while you are travelling. There are a lot of resistance band exercises which can be done even in a hotel room space.
7. Include variations to your workouts
Over time, your muscles adjust to the new exercise regime. It is good to team it up with cross-training with free weights, machines and resistance training kit exercises. Each of the exercises will make your muscle trained in a different way.
8. Exercise safely, even if you are alone
Resistance bands provide strength training without the need of lifting heavy weight by pressurizing your foot or hurting your fingers between weight plates. It makes them perfect for working out when you are not with your personal trainer or exercise partner.
9. Use it with other exercise equipment
Though the resistance kit works amazingly on its own, but when teamed with other exercise equipment, it offers amazing results. Doing bicep curls with a resistance band and dumbbell with offer combined benefits to you.
10. Enjoy an efficient workout session
Though there is a difference between free weight and resistant training kits, both are efficient. While free weights feel heavy on your hands, resistance kits make your muscles work harder. In both cases, your body is working against resistance to offer an efficient muscle workout.
Why Kareem Hassan believes self-employment is the key to true freedom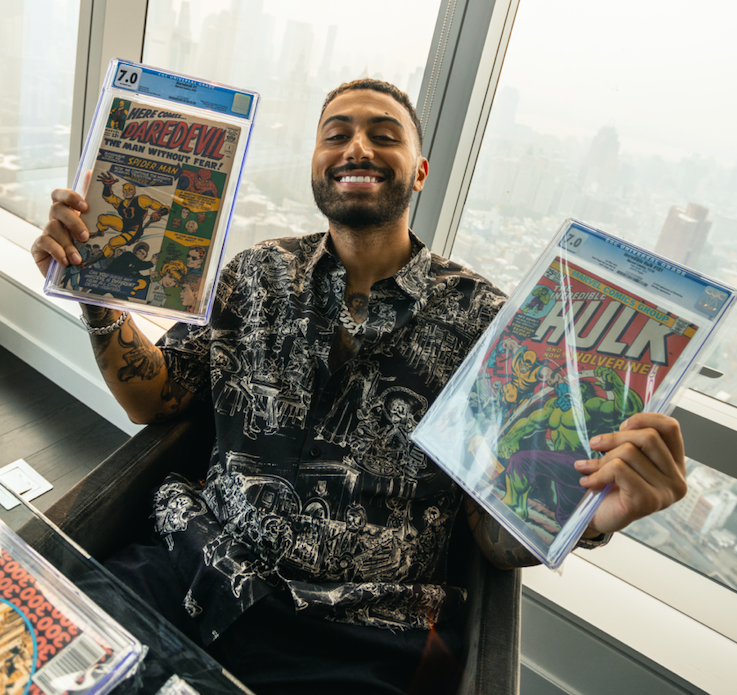 To those working a 9-to-5, self-employment often presents itself as a daunting choice; there is a considerable risk involved but, at the same time, a lot of freedom to be enjoyed. On the other hand, freelancers and entrepreneurs also have to deal with 'clients from hell' at times, making them question whether self-employment was the right choice. According to Kareem Hassan, whatever be your view of being your own boss, you cannot deny the freedom that comes along with it. Here, he explains why he believes self-employment is the key to true freedom.
Kareem Hassan runs a 3D printing service and trades collectibles, which have catapulted him into immeasurable success. From early on, Kareem knew that he wanted to be his own boss; he wasn't cut out for the 9-to-5 grind. Fueled by his passion for entrepreneurship, he began working to create a business where he could truly love and enjoy what he does.
True success to Kareem means freedom, both financial and time. It also means the freedom to be able to share your knowledge with others and to do what you want, when you want. In addition to running his business, Kareem Hassan has also ventured into creating digital art and investing in NFTs. He says that all this would not have been possible had he been working a regular 9-to-5. Instead, he would be stuck doing the same tasks with minimal returns and an even lower growth ceiling.
Another reason why Kareem Hassan vouches for self-employment is that it enables you to retire early. According to Hassan, being your own boss gives you the freedom to stop when you think you've accumulated enough wealth and secured enough investments. Once you achieve what you want and have your financial future secured, you can retire from work and pursue anything you want in life.
When he first got started, Kareem Hassan was not sure where this journey would lead him, but he had a firm conviction to see it to the end. He dropped out of college after two years to take care of his family. He began by investing the little he had in collectibles like comic books, rare items, trading cards, and toys. Seeing an opportunity when the popularity of comic books regained momentum in pop culture, Kareem jumped at it and established his business.
According to Kareem, besides success, freedom is the greatest thing about self-employment. Your time is your most valuable asset, and having time freedom is like having a blank canvas; you can fill it with anything you want and create magic. Knowing this, Kareem Hassan says that he wouldn't trade that freedom for anything. He also points out that self-employment lets you choose the people you surround yourself with and create diverse networks.
Even as he explains these benefits, Kareem Hassan cautions people against assuming that self-employment is the easy way out. In fact, the entrepreneurial journey can be one of the toughest roads to travel, but it is also worth every sleepless night. Moreover, working at something you are passionate about gives you a broader view of everything, making it easier to navigate these challenges.
Despite the challenges of entrepreneurship, Kareem Hassan says that being your own boss is so much better than working for someone else. "When done right, self-employment allows you to live your dream life," he concludes.