Justin J. Allen: The Ability to Find Business Opportunity in Everything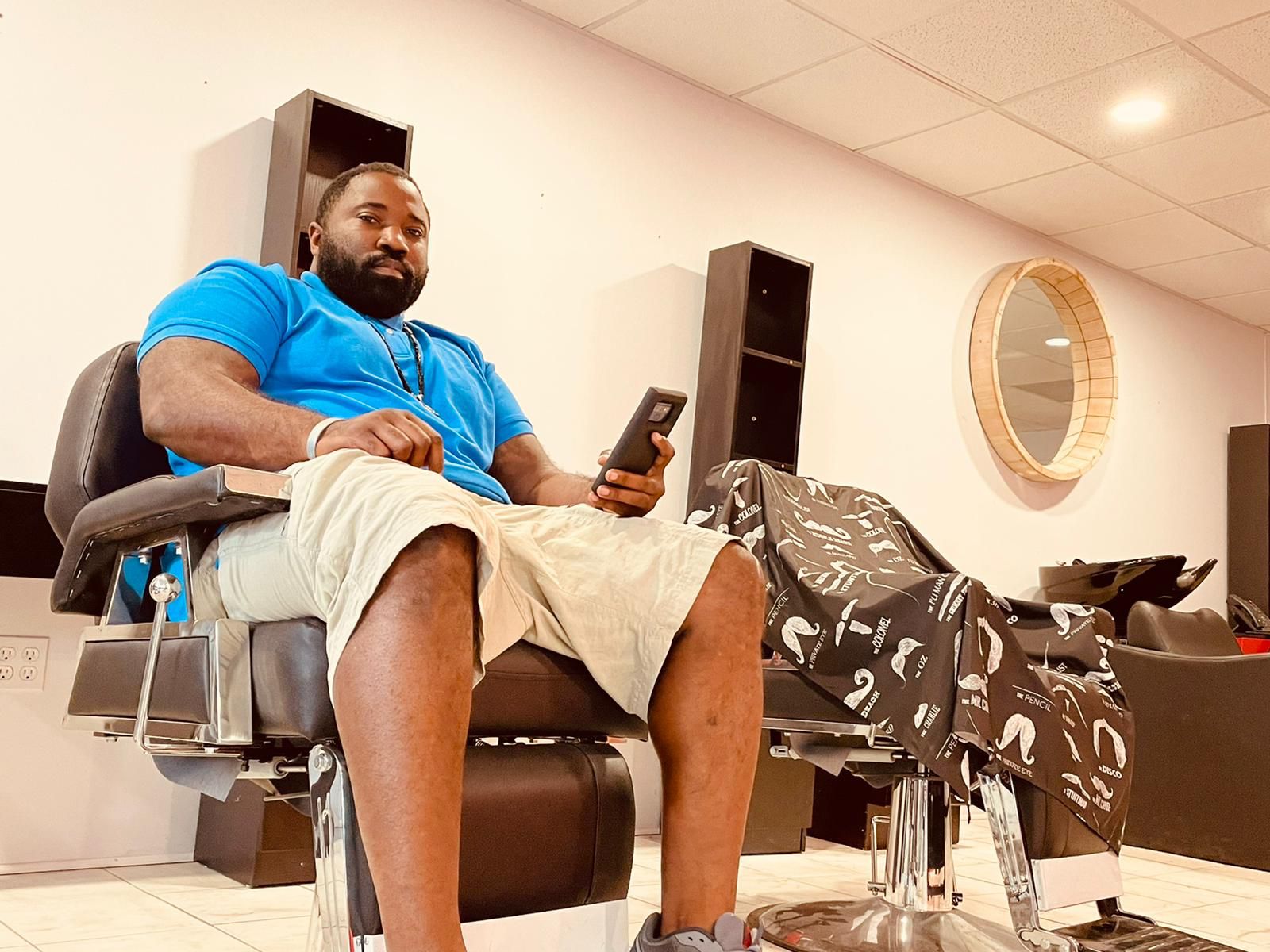 Recently, we had the unexpected pleasure of sitting down with one of our favorite entrepreneurs on the scene today, Justin J. Allen. For those of you just now hearing about Justin, he founded his first LLC back in 2013, in the world of executive security services, and has since managed to build it into an uber-impressive multi-million-dollar company. Not only that, but Allen also now helms a successful sports agency, in the form of DA Method Sports Agency, a related fitness clothing brand, DA Method Apparel (along with his business partners Darryl Wilson & James "AJ" Mason), and is preparing to launch his own barbershop, Premier Cutz, and adjacent bar, the Premier Lounge.
And in our little sit-down, when we asked him what his secret skill was, Justin correctly pointed at the ability to "find business opportunities in everything". And judging from his impressive catalogue of successful business ventures, we can safely say he wasn't kidding. While it's true that the very concept of entrepreneurship speaks of versatility and adaptability, it's still rare to find an entrepreneur with so many successful businesses in so many different areas of work. So, it's fair to assume Allen does indeed possess a sixth sense for sensing business possibilities, one that he's keen on sharing with young entrepreneurs in need of guidance.
According to Allen, he's always been an entrepreneur at heart, though naturally, he too went through his fair share of disappointment, bad jobs, professional conflicts, and so on. And during that time, as well as in the first years of his career as an entrepreneur, he learned the importance of having a role-model. Someone there to guide you and steer you in the right direction. Not tell you where to go, because at the end of the day, being an entrepreneur isn't about that, but rather, about finding your own values and your own path.
That's what Allen is now looking to do for young entrepreneurs in need of a mentor – provide a helping hand, a word of advice, or even some guidance. And while a sixth sense for business opportunities can't really be grown, it can be nurtured and developed, under the careful, watchful eye of an experienced mentor like Allen. It's one thing to realize what businesses have potential and which don't, and it's nothing short of remarkable. Still, that's not all a young entrepreneur will need to succeed in this world. They will also need help identifying what matters to them and finding their true entrepreneurial path.
Now, having established multiple successful businesses of his own, Justin J. Allen is in a place from which he can focus on giving. Naturally, he confided in us, he's still got his eye on his own development and journey as an entrepreneur, but he has also reached a place in his career where he can help other individuals start their own business, and why not multiple businesses, like him. To show them, perhaps, that yes, entrepreneurship is a hard road, but that's one of the things Allen loves best about it.
"Your level of success depends on you and how much work you put in. You can create your own schedule. You can decide what business you want to create; you have the ability to provide opportunities for people, The challenge is to stay current with the times."
The Benefits Of Staff Training And Development In Geriatric Care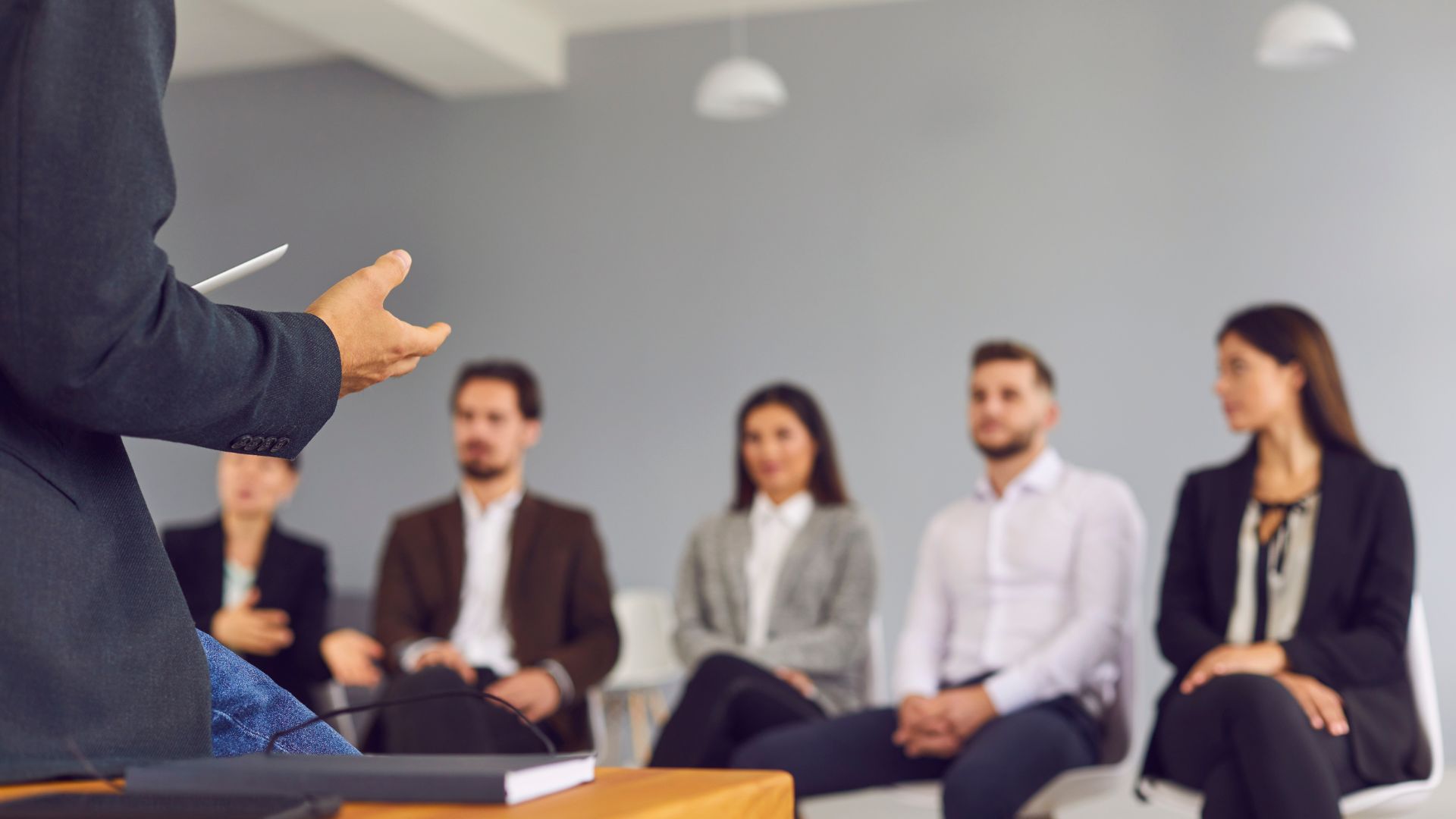 Staff training and development are critical in the senior care industry to ensure high-quality care for elderly patients. As the population ages, the demand for senior care is increasing, and the quality of care provided by staff can significantly affect patients' physical and mental health. Therefore, business owners must invest in staff training and development to ensure optimal patient care and achieve business success. Lisa Winters, New York City, explores the benefits of staff training and development in geriatric care.
Enhance Patient Care
The primary focus of senior care is to provide quality care to elderly patients, and staff training and development contribute to this aspect significantly.
Properly trained staff understand the unique needs of elderly patients, such as medication management, mobility assistance, and specialized therapy. Training ensures staff knows the latest techniques and best practices for geriatric patients.
Staff development also helps employees recognize factors that affect an elder's physical and mental health, enabling them to provide personalized care.
Better Healthcare Outcomes
Proper staff training and development can lead to better healthcare outcomes for seniors. Employees who understand managing chronic health conditions can provide better care and help prevent complications.
Additionally, staff who are trained in fall prevention can reduce the number of falls that occur in the facility, leading to reduced hospitalizations and improved resident health.
Improve Staff Productivity
Training and development allow employees to learn new and refine old skills, making them more productive in their work. Regular training sessions help employees stay updated with new tools or procedures that could help them perform their job more effectively.
Increased productivity eventually translates into better patient care, reduced employee turnover, and improved business operations.
Retain Employees
Staff development programs give employees a sense of career development, vital to retention. Opportunities to advance and broaden their skills through training can motivate employees to stay within the company.
Employers can benefit from reduced staff turnover, improved productivity, and a stable workforce.
Increased Staff Confidence
Training and development can increase employee confidence by providing new skills and knowledge to perform their job correctly.
When properly trained, employees are more willing to take on new responsibilities and more challenging tasks, avoiding mistakes that can lead to poor patient care or safety hazards. Confidence in their abilities improves staff morale, leading to better teamwork and more effective operations.
Improved Communication
Effective communication is crucial in senior care, as employees must work together to meet the needs of residents.
Staff training and development can improve communication skills, helping staff members communicate effectively with residents, families, and coworkers. Improved communication can improve care coordination, increase resident satisfaction, and reduce misunderstandings.
Compliance With Regulations
The geriatric care industry is highly regulated to safeguard patients and the staff. Refresher training on regulatory requirements is essential to avoid violations that could harm patients and result in significant fines.
Training and development around sensitive issues such as patient confidentiality or infection control can also ensure that staff follows the established guidelines, protecting patients from harm.
Reduced Costs
Although investing in staff training and development may seem expensive, it can result in cost savings in the long run when well-trained staff is better equipped to identify potential issues before they become significant problems, reducing the need for expensive interventions.
Improved Reputation
Providing high-quality senior care requires a team of well-trained and knowledgeable staff. When staff are well-trained and developed, this can lead to an improved reputation for the organization providing the care.
Families and seniors are more likely to trust an organization that invests in its staff and provides quality care.
Conclusion
Lisa Winters, New York City, believes staff training and development are central to the success of geriatric care facilities. Investing in employee education can improve patient care and business operations, increase employee retention, higher employee morale, and adherence to regulatory compliance. Business owners should prioritize staff training and development to ensure optimal patient care and provide a supportive work environment.