How to Find the Perfect Work-Life Bag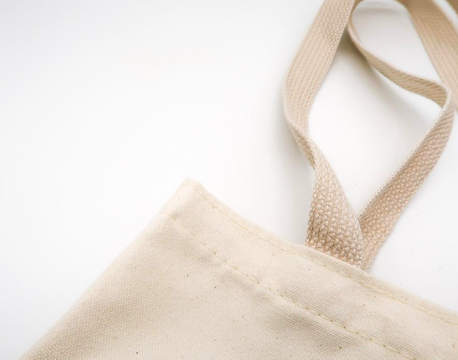 The perfect bag is something that you can take anywhere! Whether you're off to work, a fun weekend or an exciting evening event, you need a bag that can carry all your essentials in an organised fashion, whilst looking great too. The perfect middle point between practical and stylish is a tricky one to locate, but not impossible! You want something that's neutral but not boring, roomy but not oversized, great quality but not ridiculously expensive – the criteria goes on, and on! If you're on the hunt for the mysterious, ever sought after perfect work-life bag, read on! You might just find exactly what you're looking for…
Shape
When it comes to multi functional bags, you need to be a little thoughtful about the shape that you opt for. You might be a die hard fan of a baguette or a micro bag, but these really aren't practical if you're going to be using it for more than just carrying your phone and a small wallet. Consider shapes such as a satchel, tote or even a backpack. These tend to be roomy, protective and organised, making them a much more suitable option for everyday use.
Size
Once you've determined your bags shape, you can think about its size. It's best to opt for something that is medium sized and has the capacity to hold a laptop, notebook and water bottle – these tend to be office essentials, but if your work has different requirements you should prioritise what you're bringing with you to you workplace every day. If your bag doesn't fit your must haves, it won't be as useful as you want it to be!
Material
Your bag's material should be high quality, no matter what avenue you choose to venture down! The most popular choice for day bags is leather, this is because it wears beautifully, is durable, weatherproof and gorgeously soft. Leather really is a fantastic option, but if its not for you there are some other choices to explore. You can opt for polyurethane, wicker, treated paper, resin, beaded – there's something for everyone's tastes! If you're on a tighter budget, canvas bags are beautiful and usually slightly lower cost than alternate options.
Colour
The final, and most fun, part is choosing your bag's colour! Now, stylistic choices are often predetermined by the material that you've opted for, but of course colour changes do have a big effect on the final look. This choice should be governed by your own personal style. Do you love all things colour? If so, a bright tone will probably be the most attractive option for you! Opt for a pop of red, blue or emerald to really make a statement! Maybe you're slightly more toned down? A muted pink, mustard or soft blue is a great day to introduce a little colour without feeling out of your comfort zone. For the neutral lover, your choices are far and wide! You'll find some incredible blacks, dove greys, sands, creams and whites to explore on your bag hunt. As long as you've factored in your own wardrobe, you're unlikely to go wrong!
Organisation
Finally, consider the organisational properties of your work-life bag. You'll want to be bringing different objects with you, taking your from day to night, so be sure that you have access to a couple of compartments, otherwise you risk your bag's interior becoming a bit of a jumbled mess. Fallen in love with a dream bag that's minimal organisation? Not to worry, pick yourself up a few pencil cases and cotton pouches to keep your belongings perfectly organised!
By following these tips for securing the perfect work-life bag, you'll nab yourself a completely winner in no time.
Samuel Leeds Buys Shares In Property Tribes; Says He Wants To Make It Better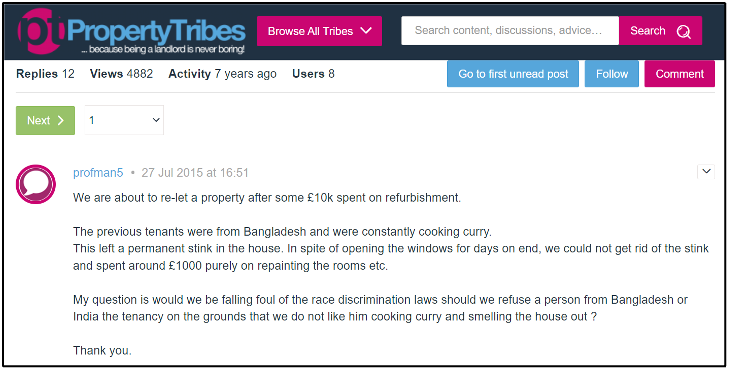 People in UK property circles may be familiar with the very public dispute between former MTV presenter, property investor, and community manager of the company Property Tribes, Vanessa Warwick, & property investment trainer and owner of the company 'Property Investors', Samuel Leeds; as Leeds has accused Warwick of assisting with racism and discrimination against ethnic minority tenants. In recent news, Samuel Leeds was reported to have bought a 35% share of the company Property Tribes, making him officially now a person of significant control at Property Tribes.
Warwick established Property Tribes to accumulate wisdom from various property owners and landlords to create a place of guidance for people in the industry to do business better. According to the company,
"We wanted to create a free use, safe, and agenda-free place for landlords to get information from a "hive mind", not a singularity, so that they could learn and grow their property business."

However, in one of his recent videos, Samuel Leeds pointed out blatant support of racism in some of the advice coming from Warwick herself. As one of the landlords asks on the forum – if they would be implicated by the race discrimination laws in the UK for refusing tenancy to Bangladeshi families as the landlord is not fond of the smell of their staple food, curry; Vanessa Warwick herself is seen advising against mentioning the reason for said refusal, thus averting the legal repercussions altogether.
In the video, Leeds points out several more situations where Warwick has behaved in a racist manner. In fact, she has become a new advisor on the panel of the UK's Property Redress Scheme and has been under criticism in their forum as well for supporting discrimination against ethnic minorities.
Warwick also expressed strong disapproval of Leeds as a property trainer citing the reason that his students came from the "vulnerable" demographic. Leeds called out the racist mindset in this reasoning, as in reality, his students predominantly come from ethnic minorities and don't fall in the "vulnerable" category. He began drawing attention to the issue over his YouTube channel and his website, and ended up facing severe disparagement from Warwick and her followers. Leeds finally sued Warwick for defamation and she brought a counter lawsuit for six-figure damages.
In an attempt to put an end to the battle once and for all, Samuel Leeds reports to have bought a share, 35% to be exact, of the company, Property Tribes. Even though he is only a minority shareholder and will have limited control, Leeds believes he can make a difference in "cleaning up the company" and reduce racism in the forum.
He jokingly adds,
"Because they trolled me, I wanted to at least get paid… Like Michael Jackson did to Eminem."
Leeds pledges that any money he makes off this transaction will be donated to charitable organisations that tackle racism and online bullying. In addition, Leeds will donate an extra £50,000 to organisations that fight hatred in the UK. With this move, he is determined to take a strong stand against all discriminations in the property sector or any other industry.