How to Find the Perfect Work-Life Bag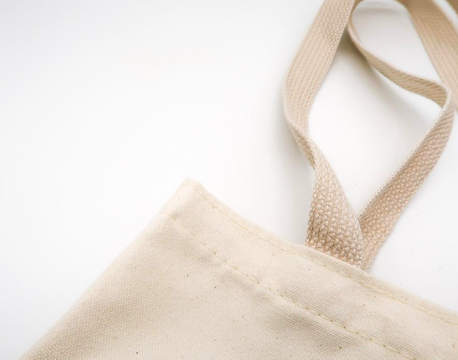 The perfect bag is something that you can take anywhere! Whether you're off to work, a fun weekend or an exciting evening event, you need a bag that can carry all your essentials in an organised fashion, whilst looking great too. The perfect middle point between practical and stylish is a tricky one to locate, but not impossible! You want something that's neutral but not boring, roomy but not oversized, great quality but not ridiculously expensive – the criteria goes on, and on! If you're on the hunt for the mysterious, ever sought after perfect work-life bag, read on! You might just find exactly what you're looking for…
Shape
When it comes to multi functional bags, you need to be a little thoughtful about the shape that you opt for. You might be a die hard fan of a baguette or a micro bag, but these really aren't practical if you're going to be using it for more than just carrying your phone and a small wallet. Consider shapes such as a satchel, tote or even a backpack. These tend to be roomy, protective and organised, making them a much more suitable option for everyday use.
Size
Once you've determined your bags shape, you can think about its size. It's best to opt for something that is medium sized and has the capacity to hold a laptop, notebook and water bottle – these tend to be office essentials, but if your work has different requirements you should prioritise what you're bringing with you to you workplace every day. If your bag doesn't fit your must haves, it won't be as useful as you want it to be!
Material
Your bag's material should be high quality, no matter what avenue you choose to venture down! The most popular choice for day bags is leather, this is because it wears beautifully, is durable, weatherproof and gorgeously soft. Leather really is a fantastic option, but if its not for you there are some other choices to explore. You can opt for polyurethane, wicker, treated paper, resin, beaded – there's something for everyone's tastes! If you're on a tighter budget, canvas bags are beautiful and usually slightly lower cost than alternate options.
Colour
The final, and most fun, part is choosing your bag's colour! Now, stylistic choices are often predetermined by the material that you've opted for, but of course colour changes do have a big effect on the final look. This choice should be governed by your own personal style. Do you love all things colour? If so, a bright tone will probably be the most attractive option for you! Opt for a pop of red, blue or emerald to really make a statement! Maybe you're slightly more toned down? A muted pink, mustard or soft blue is a great day to introduce a little colour without feeling out of your comfort zone. For the neutral lover, your choices are far and wide! You'll find some incredible blacks, dove greys, sands, creams and whites to explore on your bag hunt. As long as you've factored in your own wardrobe, you're unlikely to go wrong!
Organisation
Finally, consider the organisational properties of your work-life bag. You'll want to be bringing different objects with you, taking your from day to night, so be sure that you have access to a couple of compartments, otherwise you risk your bag's interior becoming a bit of a jumbled mess. Fallen in love with a dream bag that's minimal organisation? Not to worry, pick yourself up a few pencil cases and cotton pouches to keep your belongings perfectly organised!
By following these tips for securing the perfect work-life bag, you'll nab yourself a completely winner in no time.
A Closer Look At CBD Vapes: Have You Been Missing Out?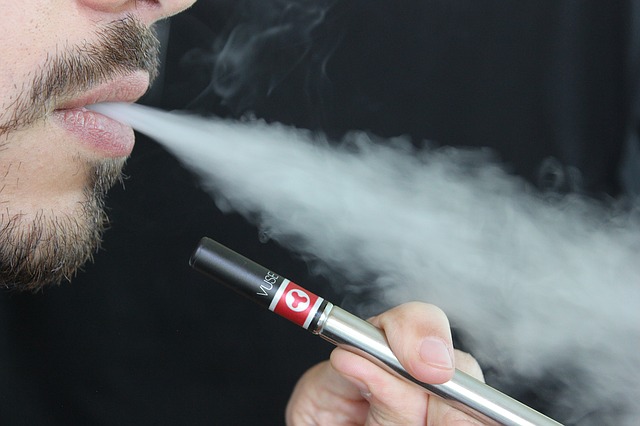 The current climate in America is filled with tension, fear, and anxiety thanks to the global pandemic we're all trying to make it through. Many of us are desperate to go back to our regular routines, but most of the country is on mandatory lockdown. This goes back to those feelings of apprehension, and more importantly, a quick and easy method of relief….CBD vape pens. There has been a lot of speculation surrounding both CBD and vape pens, but today, since we have time, we can dig into the topic. Obviously, some companies put a little more time and effort into their products, and vape pens are no exception. There are some great companies out there! You just have to find them. CBDfx is the safest CBD company that I know of, and I would suggest any of their products, but especially their vape pens! When you order something from them you know that the quality is there because they provide full transparency with the lab results of all the procuts. There are definitely some misconceptions about CBD vape pens so let's take a closer look.
The Basics
There are a variety of different vape pens you can use. You have the option of purchasing a standard 510 universal battery and getting refills of your favorite cartridges to simple screw on and screw off when it's empty. You would have the option of grams and half grams as far as the cartridge is concerned and have to recharge your battery when needed. 
Alternatively, you could opt for a disposable vape pen. This is what a lot of people are gravitating towards due to the convenience of it. The pen comes fully charged and ready to go out of the box and you toss it out when it's done. 
Regardless of which option you choose, you'll get the dose of CBD you're looking for. It's really all about your preference. 
Types Of CBD Oil For Vape Pens
I know most people relate CBD and THC together, and sure, there are some combinations like that, but you don't have to choose that for yourself. When it comes to CBD, you have combinations of CBD/THC, full spectrum CBD, broad spectrum CBD, or CBD isolate. The CBD/THC combination will have some chance of having psychoactive effects depending on the THC content, so steer clear from that if you don't want to get high. 
If you strictly want the effects of CBD you can choose full spectrum, broad spectrum, or CBD isolate. The full spectrum is the whole plant basically crushed into an oil, broad spectrum is the same process except the THC is actually extracted from it so there won't be any trace amounts of THC, and the isolate is just basically 99% pure CBD oil. So, just make sure to pay attention when purchasing a vape pen so you know what you're getting. 
What To Look For In A CBD Company?
Unfortunately, all CBD companies aren't created equally, and you have to do some research. If the company is top notch, they should be very transparent with their ingredients, process, and third party lab reports. When you look at those lab reports (aka certificate of analysis) you will be able to see everything that went into that product and the percentage of that ingredient. If you don't recognize an ingredient just google it because sometimes companies like to use botanical names or maybe you might be stumped by a nasty chemical or toxin you don't recognize. 
How Can CBD Vape Pens Help You?
CBD is helping people deal with a variety of health issues on a daily basis. As I mentioned earlier, many people are feeling stressed out and anxious with everything going on. Vape pens are a reliable and effective way to deal with that anxiety when it creeps up on you. CBD has also been proven to help stabilize mood, improve focus, alleviate aches and pains, relieve arthritis, and much more. I believe everyone could benefit from CBD whether they realize it or not. The best part is that it provides relief pretty quickly because it's going straight into your system so the bioavailability is very high. So, it really comes in handy to keep one in your purse or in the car for any unexpected "bumps in the road", and don't worry, hemp-derived CBD has less than 0.3% THC so it's legal in most states! 
CBD is still the new kid on the block. Still trying to make its way into conversations around the globe, but people are catching on, and people are loving it. When you have something this amazing providing people with an alternative to traditional medicine there will always be opposing opinions, but that's why you form your own and go from there!