How to Maintain a Positive Outlook – Tips by Desiree Popper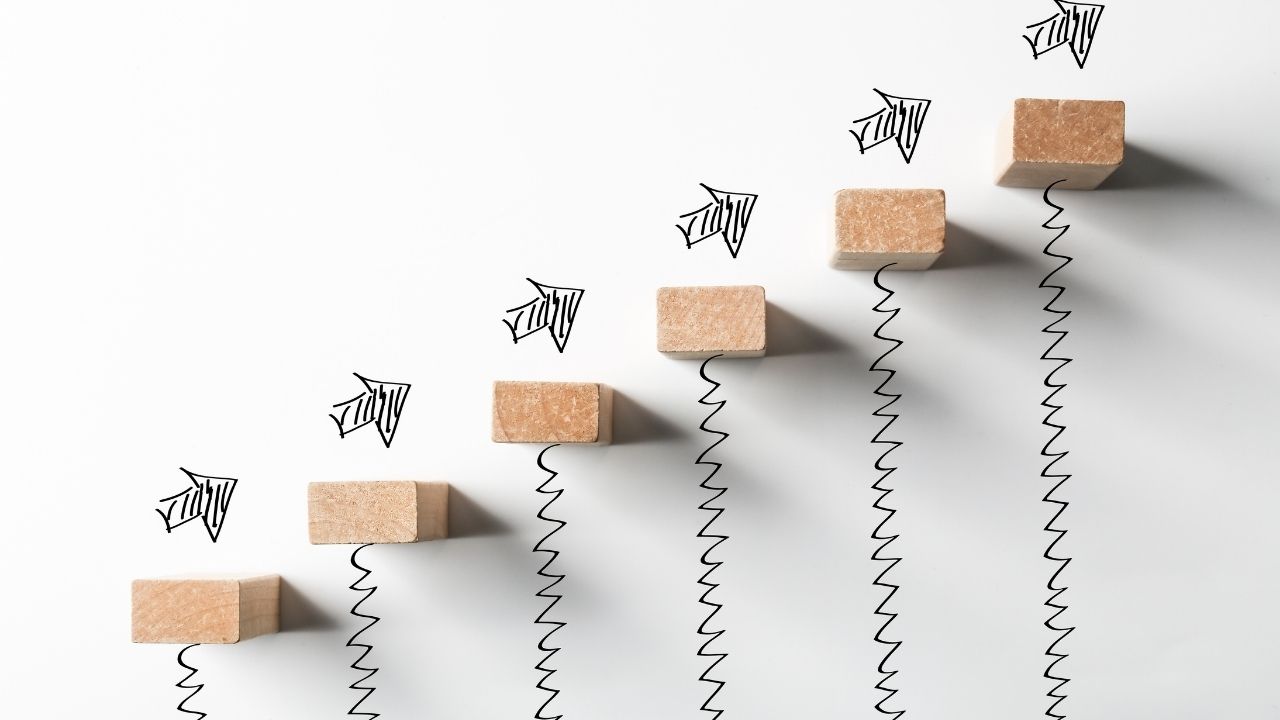 Desiree Popper is an up and coming actress who had a very hard childhood. Growing in Brazil, the family didn't have much to feed and Desiree had to fend for herself most of the time. However, through sheer hard work and perseverance, Desiree managed to rise above and become a popular actress.
She started off as a model and quickly transitioned to acting, and is known for her roles in Let's stay Friends and Mare Fuori. How did she do it? Here's what she had to say.
Do not stay on a problem, find the solution!
When faced with a problem, the best way not to develop negative thoughts is to think about a solution rather than staying focused on it. Going forward and not getting stuck on setbacks allows for positive thinking. And, we must admit, finding a solution is more pleasant than rethinking the problem itself.
Remember that there is always one and that you just have to find it!
Avoid negative language
You are in a negative state of mind if you use language from the same lexical field. You will demoralize yourself if the terms you use don't turn out to be empowering. To stay positive throughout the day, promote encouraging words. Not only will you be in a better frame of mind, but on top of that, you will value yourself and your work more.
Set realistic goals
Setting a realistic goal helps you find motivation and stay positive. Working on a project that gives rise to results brings good vibes. Conversely, setting unattainable goals can quickly turn out to be frustrating. By setting realistic goals, you know that your efforts should, in principle, not be wasted. Seeing them come true will encourage you and boost your motivation and morale.
Stay in a positive atmosphere
To always help you stay in a positive state of mind, the help of those around you can aid you in your quest for peace of mind. Surrounding yourself with people who are themselves artists will tend to create a relationship of mutual aid through the sharing of experiences.
Surround yourself, as much as possible, with positive thinking people who communicate easily. Conversely, hanging out with negative people could have the opposite effect on you… Know how to surround yourself!
Keep a Dose of Good Humor
No matter what situation you may face at work or in your personal life, your primary goal should be to keep your good mood! While it can be difficult under certain circumstances, being successful will take you a big step towards a perfect positive mindset. By remaining calm and composed, you will have a more precise vision of the situation and thus find a solution more easily to a problem. So smile, even in the face of difficulties!
Do not hesitate to get help
Some tasks can be complex to perform. Going after it without any help will only diminish your good mood and, at the same time, your positive state of mind. Running a business doesn't mean having to take it all on your own! Accepting help in certain situations is normal.
SPOTLIGHT: Sweet vinyl by DREAMOUR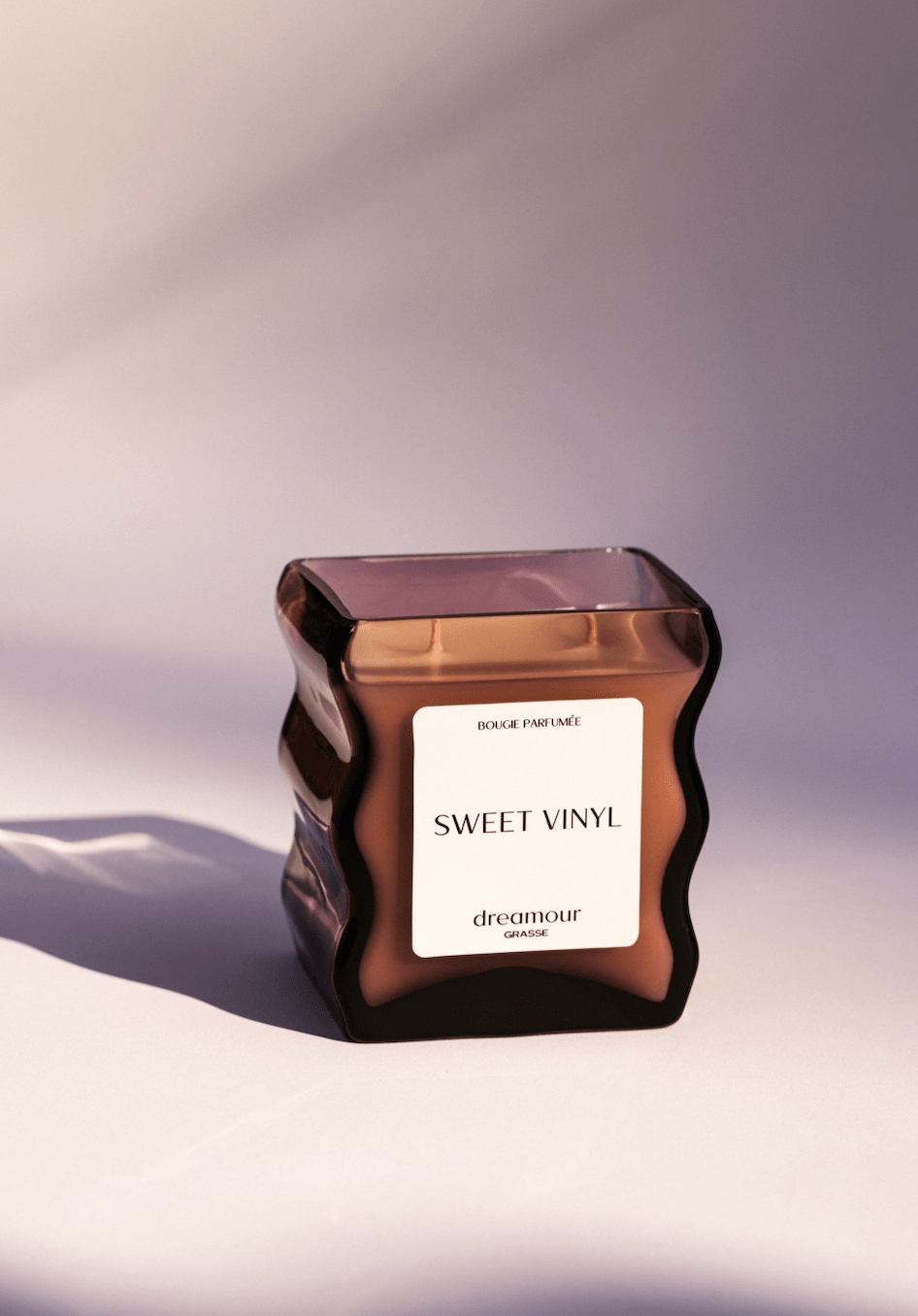 What happens when two immensely talented visionaries come together to create elegance and ingenuity in a sculptural glass fragranced candle? Dreamour. That is the long and short version of how Dreamour was created. Founded by Karissa Rowe and Neal Klotsman in late September 2022, Dreamour was founded with the goal of creating a luxury fragrance brand that operates at the intersection of functional art in the candle market space.
Rowe, a Parsons School of Design graduate, set out to fill the niche of integrating design in the candle marketplace. Unlike most candle vessels that are mass-produced, Dreamour's founders desired to prioritize the artisanal craftsmanship of glass in their production processes of the sculptural glass designs. This resulted in a long timeline of sourcing the globe for talented glass artisans who could transform a sketch into a functional and sophisticated candle vessel. Each and every candle vessel is hand-blown, inherently resulting in a one-of-a-kind product and unique experience for the consumer. These functional fragrant candles also act as a piece of décor due to its sculptural and alluring appearance.
Sweet Vinyl, Dreamour's first candle scent, fills the room with musky & leathery notes combined with earthy notes of vetiver and cypriol, topped with a citrus touch of bergamot and mandarin. The founders worked with master perfumers in Grasse, France, to create a scent that invoked notes of memorable moments, emphasizing high quality ingredients in the fragrances in a soy wax blend. This resulted in candles that consist of clean ingredients, a vegan formula, and is entirely cruelty-free.
It is the personification of the glass blowers' spirit, the heart of Grasse imprisoned in a bottle, and the narrative of two visionaries that sets Dreamour at the top of the candle market pedestal. Dreamour embodies the sophistication and savior-faire French perfumery as a luxury brand, while being a NYC based brand. Dreamour is currently stocked at Patron of the New in New York, along with other major designer luxury known brands. Rowe and Klotsman are currently expanding their production lines and will drop new fragrances and designs in early 2023. Don't expect anything ordinary with Dreamour, as they will continue to bring a unique perspective to the marketplace of home fragrances.
To find out more about Dreamour and their newest releases, you may visit the business's website dreamour.com or follow the company via its Instagram handle @dreamourshop.