In conversation With Bestselling Author Lloyd Pilling Tosoff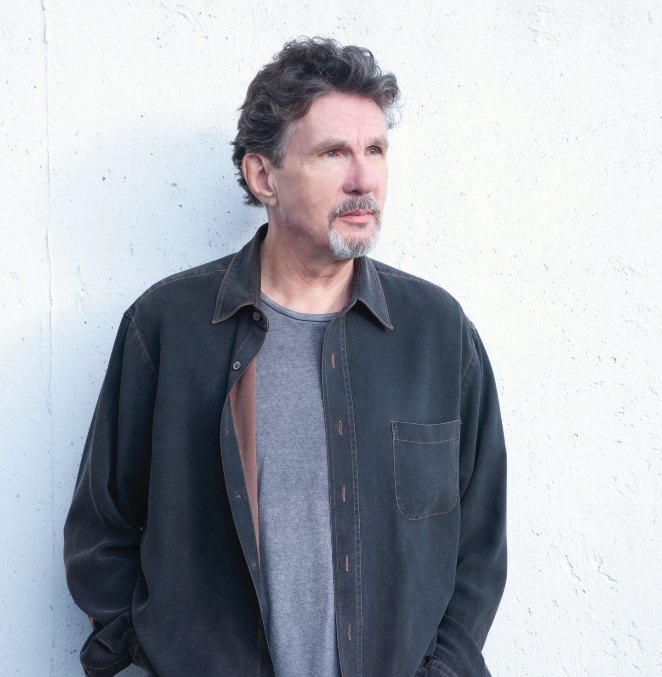 Lloyd Pilling Tosoff books have been a huge hit with readers setting off shockwaves on social media streams, which is not surprise since each and every one is a phenomenal work of literary art. "Children of Pleiades, Rise of the Henge" is a must read this season, and we believe it will hit the bestseller list very soon given the level of excitement it continues to generate.
"Children of Pleiades, Rise of the Henge" is the first book in this two book series, taking readers deep into a fascinating world, one where the children of a sacred bloodline are haunted by a murder perpetrated by an ancestor. The struggle between good and evil plays a very real role in this epic story, which is very much a human drama but it is also teeming with superstition and folklore, including an otherworld of pixies, faeries, angels, and legends of visitations from star men.
Pilling Tosoff takes readers on an epic journey, and recently we caught up with him to learn more about this talented writer, his work and when his next book is coming out.
"Children of Pleiades, Rise of the Henge" is a two-part series, which is quite brilliant, what was it like for you to write a series? What was your biggest challenge, and conversely what was the most fun aspect for you? 
The truth is, it was not intended to be a series. The project started to take shape in 2012 as a historical fiction novel influenced by my writing hero, Ken Follett. After writing several highly descriptive passages such as the following: "Blue shadows cast by trees that lined the beaten dirt path kept a chill in the early morning air as the foliage on low hanging branches lit up golden from the first rays of the rising sun that spilled onto the forest floor. The reddish tint of the treefall carpeted the ground between massive trunks of ancient oak trees and filled his nostrils with a pleasing musty smell. Tiny bluebells perfumed the air with a delicate fragrance, hanging their curved tepals as if bowing in reverence to the sun. The glory of the morning made Gwain's heart soar with the joy of being alive." I soon realized that there is only one Ken Follett, and I was going down a rabbit hole that would lead to nowhere. I retained the idea of an ancient historical theme but decided to make it a human story of murder, lust, jealousy, envy, and the gamut of earthly emotions set against the background of superstition, folklore and legend that stirred the hearts of the people of Briton at the time. Over a period of several years, while writing a few other novels, the project became very lengthy, so I decided to cut it in half and make it a two-novel series. The biggest challenge was researching the history of henges, belief in an Otherworld, religious practices of the day, and ensuring the historical aspects of the story were accurate. I am not sure I would label the writing process as "fun" and would rather say I love to write because I know how to get inside the heads and hearts of my characters.
You have written eight epic books, which have caused a stir in the literary world. I know this is a bit like asking you which of your children you love the most, but I am going to ask anyway – do you have a favorite book you have written? And why is it your favorite? 
"Escape from Konigsberg" received a flattering Kirkus review and wonderful response from my readers. Based on a true story, it follows a young Prussian boy, Walter Heinrich as he watches his beloved home of Königsberg, East Prussia fall into communist hands during the last days of WWII. Faced with unspeakable tragedy, the scholarly 16-year-old bravely escapes, along with his two young sisters on what may have been the last coal train to Berlin where Walter begins a quest that changes his life forever.  A coming-of-age war novel that touches the heart and evokes deeply felt emotion tells of the terrible atrocities that befell the German people in the wake of a brutal war. Kirkus described it as a realistic rendering of a horrific period in German history, and "beautifully depicted" in its portrayal of a romantic affair in the midst of the destruction of the 700-hundred-year-old mediaeval city at the hands of the Red Army and the Allied bombing campaign. It is my favorite novel because of its real-life depth, in a story of love, loss, and hope.

Covid has been challenging for most people, what has it been like for you to keep your creativity flowing during this time?
My wife/editor and I live on a secluded acreage in the heart of the west coast Canadian rain forest. I am a lone wolf for the most part, so the lack of social contact during this pandemic has not been particularly mind altering as I have spent the last decade producing a large body of artistic work. I would say that I have not been affected artistically by Covid 19. We miss our children and other family members but hopefully things will begin to normalize as the pandemic is mitigated by the soon to be available vaccines.

You are both an author and a songwriter, telling stories in different ways. What inspired you to start writing books, and do these two modalities have things in common that you find compelling?
In short, they both use words. As a writer, musician, and painter, however, I can tell you that all art forms are inspired and emerge from the same creative place. My daughter Amanda is a prominent jazz composer and recording artist and we often talk about the creative process as the expression of artistic language. As a writer I love words, but I also recognize that at a prima facie level, they are at best symbols somewhat removed from the primal level of subtext and emotion. The language of all art forms can be simply stated in my view as the persuasive and articulate use of light, space, form, color, movement, and sound. Words, whether in a song or in a novel, must connect the reader or listener to an emotional experience through the use of the aforementioned aspects that are at the ground of all artistic expression.  

I am now a huge fan of your work. Is there another book in the works?
Part two of the Children of Pleiades series, "The Curse of Nordumaal" will follow "Rise of the Henge", likely in June of 2021. After that, I have a Canadian Crime Thriller, "Black Diamond Conspiracy".  Thirty-one-year-old former airline baggage handler, Jason Black miraculously survives the crash of his light aircraft near the town of Canmore in the Canadian Rockies. After lifesaving brain surgery, he awakens from a coma with no memory of who he was before the crash. Black is helped to uncover his past by the young woman who discovers the severely injured pilot as he lay slumped over the controls of his downed plane. The recollection casts a shadow over his second chance at life when he finds out that he was involved in a diamond smuggling ring. Forced into finding diamonds missing from the crash site, he faces the wrath of the mob boss and pursuit by a rogue cop for a double murder he did not commit.
You can find out more about Lloyd Pilling Tosoff and his work on his website. https://lloydtosoff.com
Top 6 Investments for Your Child's Future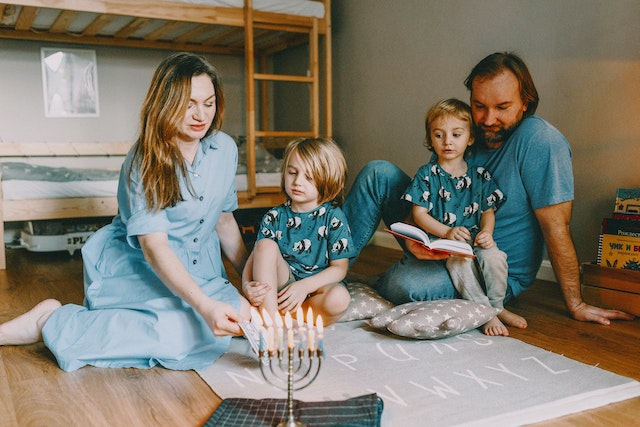 If you're looking to give your child a head start in life, there's no better way than investing in their future with some wise choices. From saving for a college education to teaching them the importance of financial literacy, there are plenty of ways to help them gain the skills they need for successful adulthood. Here are six great investments you can make now that will provide dividends in the future:
Financial Literacy 
Financial literacy is a critical skill that will remain valuable for life, and you should start teaching your child as early as possible. Not only can this help them understand basic concepts such as budgeting, saving, and responsible spending habits, but it can also increase their confidence when dealing with their finances. Encourage your children to save a portion of the money they receive, and show them how to make smart investments, such as opening up a savings account.
Positive Role Models 
The people your kids look up greatly influence their lives, especially during their formative years. That's why it's crucial to be a good role model and surround them with positive role models who embody values such as honesty, hard work, and integrity which your children can learn from or aspire to emulate. This includes friends, family members, teachers, and mentors. Exposing your children to such people can help them broaden their horizons and see the world differently.
A Good Education 
Investing in your child's educational journey from elementary school to college will open doors to careers and opportunities they may not have had before. To save your child from the debt  that comes with post-secondary education in Canada, start early and put into an RESP (Registered Education Savings Plan). This is a special type of investment account specifically designed to save for college expenses. It is essential to understand the structure and features of the plan and how it works to maximize your savings.
Quality Family Time
Set aside family time and special activities such as cooking, playing board games, or taking nature walks. This allows your children to bond with each other and explore the world around them. Investing in quality family time will provide endless opportunities for growth, learning, and development, setting your children up for a bright future. Spending time with your little ones will also create lasting memories that will stay with them forever. It will also teach them valuable skills such as communication and conflict resolution. 
Life Insurance 
Investing in life insurance ensures your child's future financial security. Not only will it protect them in case something unexpected happens, but it can also be used as an investment tool if you opt for the right policy. With the right plan, you can maximize the money your child will receive by providing them with a secure financial future should anything happen to you or your partner.
Mental Health Support 
Life isn't always easy; sometimes, your kids need extra help navigating life's journey's ups and downs. Mental health support takes many forms, from therapy sessions with psychologists or psychiatrists to mindfulness techniques like meditation. Supporting children during difficult times allows them to process emotions more effectively so they are better prepared for adulthood when life throws curveballs. With the rise of mental health issues in today's society, it is vital to invest in your child's mental health and ensure they have the right support system.
These are just a few top investments you can make for your child's future. Whatever strategies you choose, remember that each has its benefits, from immediate gratification to long-term financial security. Investing in your child's future will give them the skills and resources they need to live a successful, fulfilling life.