How to Recover From Crushing Debt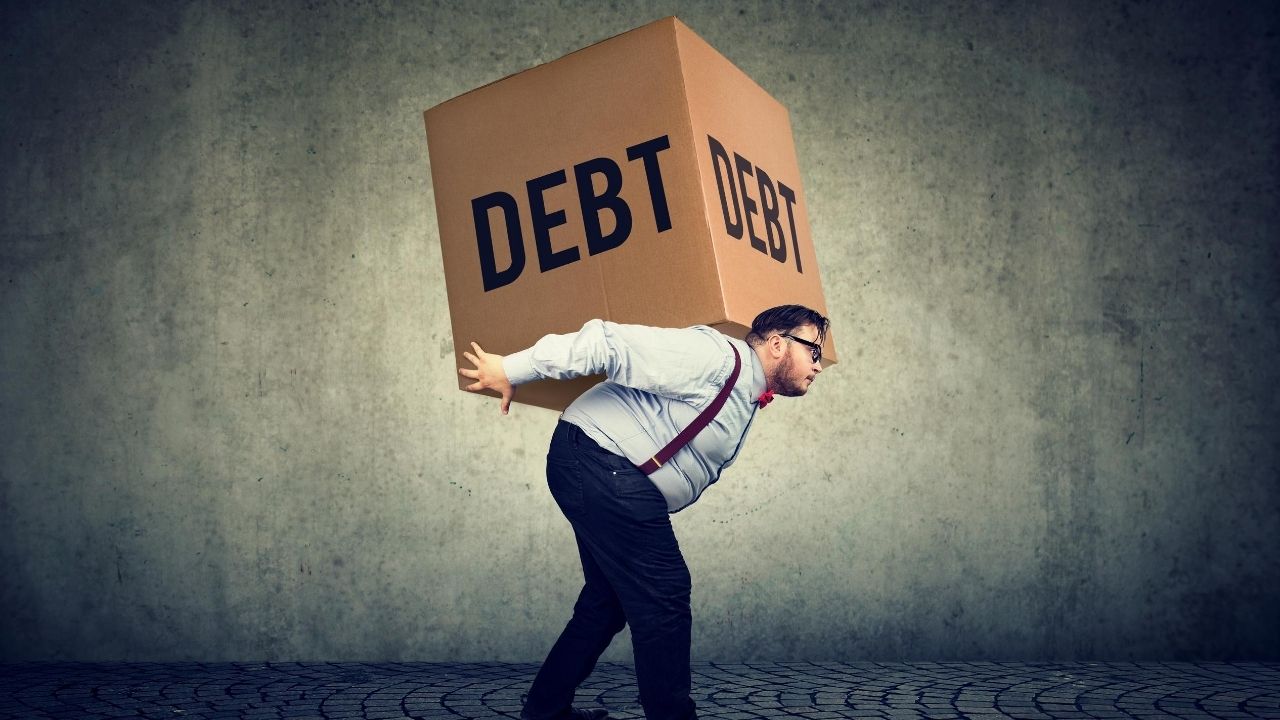 Most of us have at least some debt. You might have a mortgage, a standing student loan, and a standing balance on a credit card. But for some people, debt is crippling. They have more debt than they can ever easily pay off and the balance just seems to climb higher and higher.
What can you do if you feel like you're in a hopeless financial situation like this?
The Good News
First, the good news: you have options. Some of the options are difficult. Some of the options have short-term consequences. But all of your options give you a potential path forward, allowing you to move past this difficult period of your life.
File for Bankruptcy
One option is to file for bankruptcy. You're likely familiar with the idea that bankruptcy allows you to eliminate your debts in exchange for putting you in a kind of financial quarantine, damaging your credit score and making it much harder to apply for credit cards and loans in the future. However, in reality, typically, bankruptcy only negatively effects one's credit for a relatively short period.
There are many misconceptions about bankruptcy. For starters, there are multiple types of bankruptcy and not all of them play out the same way. Chapter 13 bankruptcy, for example, generally allows a person to eliminate a substantial portion of their unsecured debt, while allowing someone to restructure other debts, to permit an individual to keep their property. If you have steady income, and you want to avoid some of the worst ramifications of bankruptcy, this option could be perfect for you.
Bankruptcy is a complex topic, and it's not a good fit for everyone. Because of that, it's important to talk to a bankruptcy lawyer to get more information, evaluate your options, and make the best decision for your situation.
Negotiate
If bankruptcy isn't an option, or if it's not of interest, you can consider negotiating with your creditors. Oftentimes, credit card companies and loan providers will be willing to work with you so that you can continue paying off your debts without much hassle. Sometimes, simply asking for a lower interest rate or an extended deadline for your payments is all it takes to put yourself in a better financial situation.
Debt Settlement with the Assistance of Third Parties
There are two accepted options for settling debt with the assistance of a company. The first is debt settlement and the other option is a debt management program. 
Debt settlement companies may be able to work out a settlement with one or more creditors. Generally, after a certain amount is paid into the company's account, the company will use the funds to pay off a specific creditor. 
Typically, a company that handles debt management programs will work out a settlement with numerous creditors that requires a monthly payment. 
There are two issues that occur when working with either option. One's credit report will still reflect the payment arrears amount, even though a settlement agreement is in place. Also, any creditor that has not yet agreed to settle, or that refuses to settle, may continue to pursue the debt, which includes filing a lawsuit for the funds. 
Transfer and Consolidate Your Balances
After negotiation, consider transferring and consolidating your balances. High interest rates can quickly skyrocket your debt, putting you deeper into a hole that's already almost impossible to climb out of. But with lower interest rates, you'll buy yourself more time and end up paying less over the long run. Transferring balances from high interest accounts to low interest accounts allow you to take advantage of this course of action .
Put Together a Strict Repayment Plan
After taking these initial steps, consider putting together a strict repayment plan. Ideally, you'll be making more than the minimum payment each month, gradually chipping away at the principal you owe. You should make debt repayment one of your highest priorities in your budget, second only to absolute necessities.
Many people find it difficult to put together a repayment plan because they're living paycheck to paycheck and barely making ends meet. If this is the case, you'll need to improve your financial situation in other ways.
Increase Your Income
One option is to increase your income.
Start a side gig.

There are dozens, if not hundreds of ways to

make money on the side

. You can babysit, walk dogs, practice freelance photography, or work as a chauffeur. The options are limitless, so even if you only have a few hours each week to dedicate to this project, you can make some extra money.

Work overtime.

Are there overtime opportunities at your current place of employment? Can you take on more responsibilities to make more?

Apply for a new position.

If your current position doesn't give you much money or flexibility, consider applying for a new one. Look for promotions or an alternative employer.

Improve your skills.

Set yourself up for long-term career success by improving your core skills. Learning new things and getting more experience will set you up for much higher pay in the future.
Reduce Your Expenses
You can also work to reduce your expenses.
Move to a cheaper area.

Different places have

different costs of living

. Consider moving someplace cheaper.

Downsize your home.

Smaller houses and apartments are much more affordable.

Cut unnecessary lifestyle expenditures.

Entertainment subscriptions, restaurant meals, and personal vices are unnecessary luxuries.
Increasing your income, reducing your expenses, and sticking to a strict repayment plan should be enough to help you crawl out of debt, even if you have to do it slowly. If that's not an option for you, filing for bankruptcy could be the better option. Make sure you talk to a lawyer about the possibilities and think through all your forthcoming decisions carefully. If done right, you can start a new financial life – and leave all your old debts behind.
The Power of Using Correct Communications Skills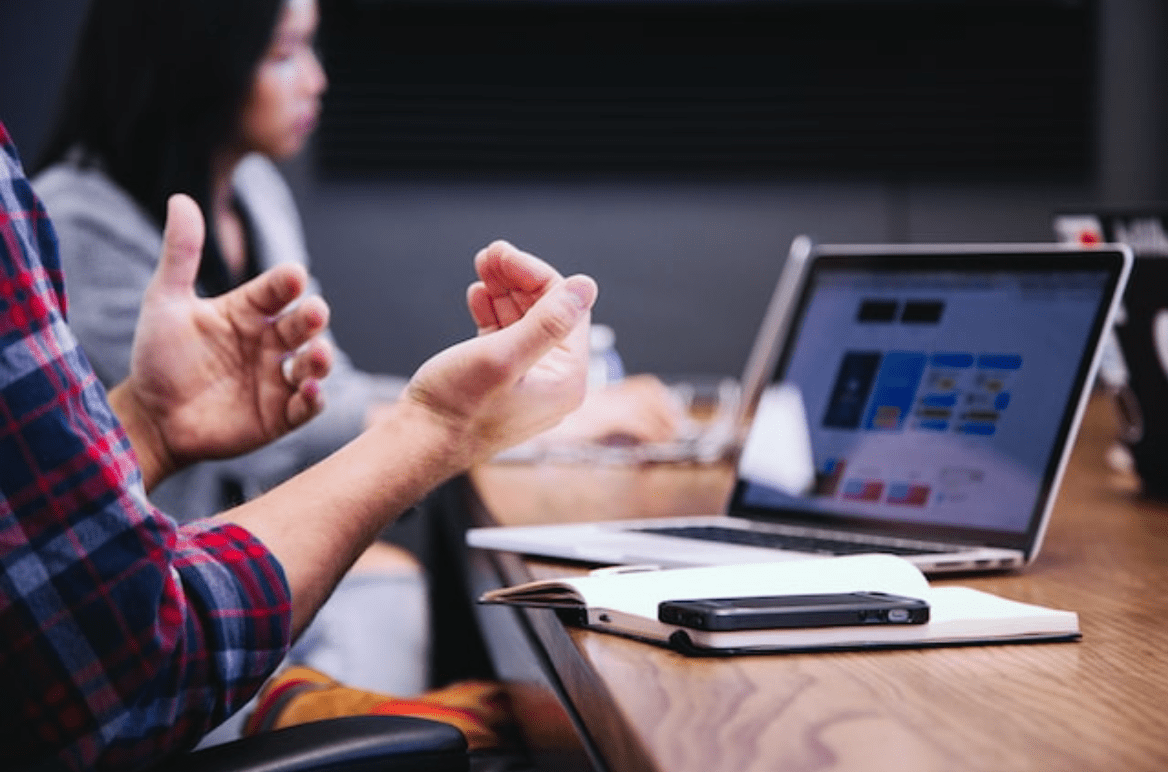 Effective communication at work can be transformative for individuals, teams, and businesses. We're here to show you why communication is vital in the workplace and how to start building your and your team's communication skills today. 
Communication skills are, however, more than just verbal or written in nature and include several non-verbal cues such as kinesics, proxemics, and paralinguistics, in addition to human centricity and being able to communicate in a soft touch low feel world successfully. 
It is about communicating positively with clarity, developing strong, active listening skills, being able to read other people's behaviors, effectively managing conflict, navigating difficult conversations successfully, and being empathetic and adaptable.
Communication in the workplace is important because it boosts employee morale, engagement, productivity, and satisfaction. Communication is also vital for better team collaboration and cooperation. Ultimately, effective workplace communication helps drive better results for individuals, teams, and organizations. 
To take it a step further, specifically as a manager, building good communication skills has profound short- and long-term benefits for your organization. Effective communicators can motivate their team to get more done with better results and fewer misunderstandings. And who doesn't want fewer misunderstandings?
All of these things can contribute to the company's success — and your success as a leader.
Not all work communication is made equal. We've all had the experience of sitting through a tedious, lengthy meeting with the thought, "This should have been an email." 
Different communication channels are ideal for different types of communication. Depending on the type of information conveyed, those other channels can enhance — or detract — from how it is received. Effective communicators will develop different skills and tools to match the type of communication needed.
1. Leadership communication 
2. Upward communication 
3. Updates 
4. Presentations
5. Meetings 
6. Customer communications 
7. Informal interactions 
Every year communication tops the list of skills in demand by employers. There's a reason. Communication is what makes our professional and personal relationships go smoothly. It's how we show care, catalyze change, and get things done. 
That's reason enough to improve — and keep improving — these critical skills. Luckily, we can all learn to communicate better.
Presentation Skills
Although presentation skills may not be used frequently by most of us, however, there are times when we do need this skill to present information to a group of people, either in a formal or informal setting.
Written Skills
The ability to write and convey effectively is the key to communication. This skill is not just limited to authors or journalists. A poorly written communication can be pretty frustrating for the reader and may also communicate the message inappropriately or incorrectly. Written skills are of great significance in a corporate setup, where communication occurs via email.
Personal Skills
While we may not realize the importance of personal skills such as maintaining a healthy body and mind, they enhance communication. For instance, improving your self-esteem and building your confidence helps you feel more positive about yourself, including your ability to communicate effectively. If you have an in-depth understanding of yourself and a more relaxed and positive outlook toward life, you are more likely to be charming, which further aids the way you communicate. Lastly, good communication skill is also directly linked to assertiveness – standing up for what you truly believe in.
An individual who has the experience of such skills and has worked in this line to help many people to get the benefits from it is our inspiration for today's article – Linda K Clemons. Linda has studied Marketing and is certified in Analytical Interviewing. Professionally she has achieved the titles of Top Sales Producer, Entrepreneur, Trainer, and Speaker.