How to Recover From Crushing Debt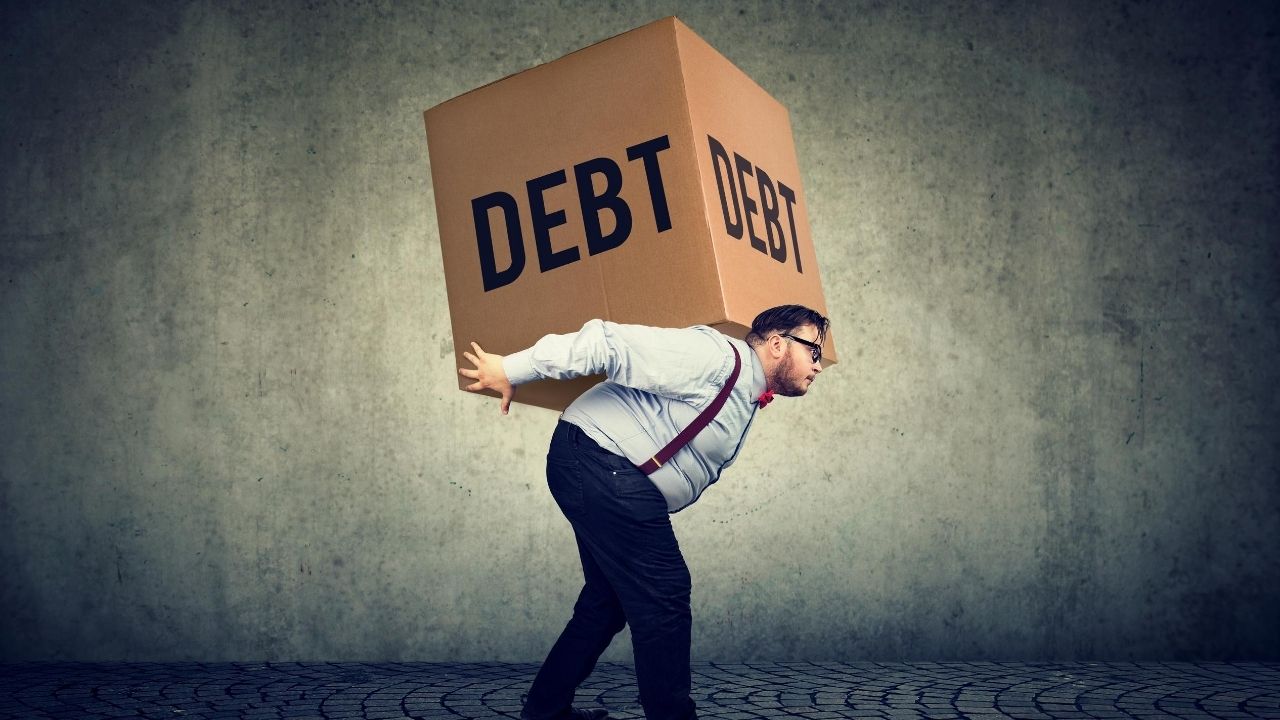 Most of us have at least some debt. You might have a mortgage, a standing student loan, and a standing balance on a credit card. But for some people, debt is crippling. They have more debt than they can ever easily pay off and the balance just seems to climb higher and higher.
What can you do if you feel like you're in a hopeless financial situation like this?
The Good News
First, the good news: you have options. Some of the options are difficult. Some of the options have short-term consequences. But all of your options give you a potential path forward, allowing you to move past this difficult period of your life.
File for Bankruptcy
One option is to file for bankruptcy. You're likely familiar with the idea that bankruptcy allows you to eliminate your debts in exchange for putting you in a kind of financial quarantine, damaging your credit score and making it much harder to apply for credit cards and loans in the future. However, in reality, typically, bankruptcy only negatively effects one's credit for a relatively short period.
There are many misconceptions about bankruptcy. For starters, there are multiple types of bankruptcy and not all of them play out the same way. Chapter 13 bankruptcy, for example, generally allows a person to eliminate a substantial portion of their unsecured debt, while allowing someone to restructure other debts, to permit an individual to keep their property. If you have steady income, and you want to avoid some of the worst ramifications of bankruptcy, this option could be perfect for you.
Bankruptcy is a complex topic, and it's not a good fit for everyone. Because of that, it's important to talk to a bankruptcy lawyer to get more information, evaluate your options, and make the best decision for your situation.
Negotiate
If bankruptcy isn't an option, or if it's not of interest, you can consider negotiating with your creditors. Oftentimes, credit card companies and loan providers will be willing to work with you so that you can continue paying off your debts without much hassle. Sometimes, simply asking for a lower interest rate or an extended deadline for your payments is all it takes to put yourself in a better financial situation.
Debt Settlement with the Assistance of Third Parties
There are two accepted options for settling debt with the assistance of a company. The first is debt settlement and the other option is a debt management program. 
Debt settlement companies may be able to work out a settlement with one or more creditors. Generally, after a certain amount is paid into the company's account, the company will use the funds to pay off a specific creditor. 
Typically, a company that handles debt management programs will work out a settlement with numerous creditors that requires a monthly payment. 
Further to that, real estate note selling is also a viable option in this scenario where you can sell your mortgage notes while obtaining the best market value.
There are two issues that occur when working with either option. One's credit report will still reflect the payment arrears amount, even though a settlement agreement is in place. Also, any creditor that has not yet agreed to settle, or that refuses to settle, may continue to pursue the debt, which includes filing a lawsuit for the funds. 
Transfer and Consolidate Your Balances
After negotiation, consider transferring and consolidating your balances. High interest rates can quickly skyrocket your debt, putting you deeper into a hole that's already almost impossible to climb out of. But with lower interest rates, you'll buy yourself more time and end up paying less over the long run. Transferring balances from high interest accounts to low interest accounts allow you to take advantage of this course of action .
Put Together a Strict Repayment Plan
After taking these initial steps, consider putting together a strict repayment plan. Ideally, you'll be making more than the minimum payment each month, gradually chipping away at the principal you owe. You should make debt repayment one of your highest priorities in your budget, second only to absolute necessities.
Many people find it difficult to put together a repayment plan because they're living paycheck to paycheck and barely making ends meet. If this is the case, you'll need to improve your financial situation in other ways.
Increase Your Income
One option is to increase your income.
Start a side gig.

There are dozens, if not hundreds of ways to

make money on the side

. You can babysit, walk dogs, practice freelance photography, or work as a chauffeur. The options are limitless, so even if you only have a few hours each week to dedicate to this project, you can make some extra money.

Work overtime.

Are there overtime opportunities at your current place of employment? Can you take on more responsibilities to make more?

Apply for a new position.

If your current position doesn't give you much money or flexibility, consider applying for a new one. Look for promotions or an alternative employer.

Improve your skills.

Set yourself up for long-term career success by improving your core skills. Learning new things and getting more experience will set you up for much higher pay in the future.
Reduce Your Expenses
You can also work to reduce your expenses.
Move to a cheaper area.

Different places have

different costs of living

. Consider moving someplace cheaper.

Downsize your home.

Smaller houses and apartments are much more affordable.

Cut unnecessary lifestyle expenditures.

Entertainment subscriptions, restaurant meals, and personal vices are unnecessary luxuries.
Increasing your income, reducing your expenses, and sticking to a strict repayment plan should be enough to help you crawl out of debt, even if you have to do it slowly. If that's not an option for you, filing for bankruptcy could be the better option. Make sure you talk to a lawyer about the possibilities and think through all your forthcoming decisions carefully. If done right, you can start a new financial life – and leave all your old debts behind.
Vanex Group's Superior Exchange Rates Surpass Traditional Banks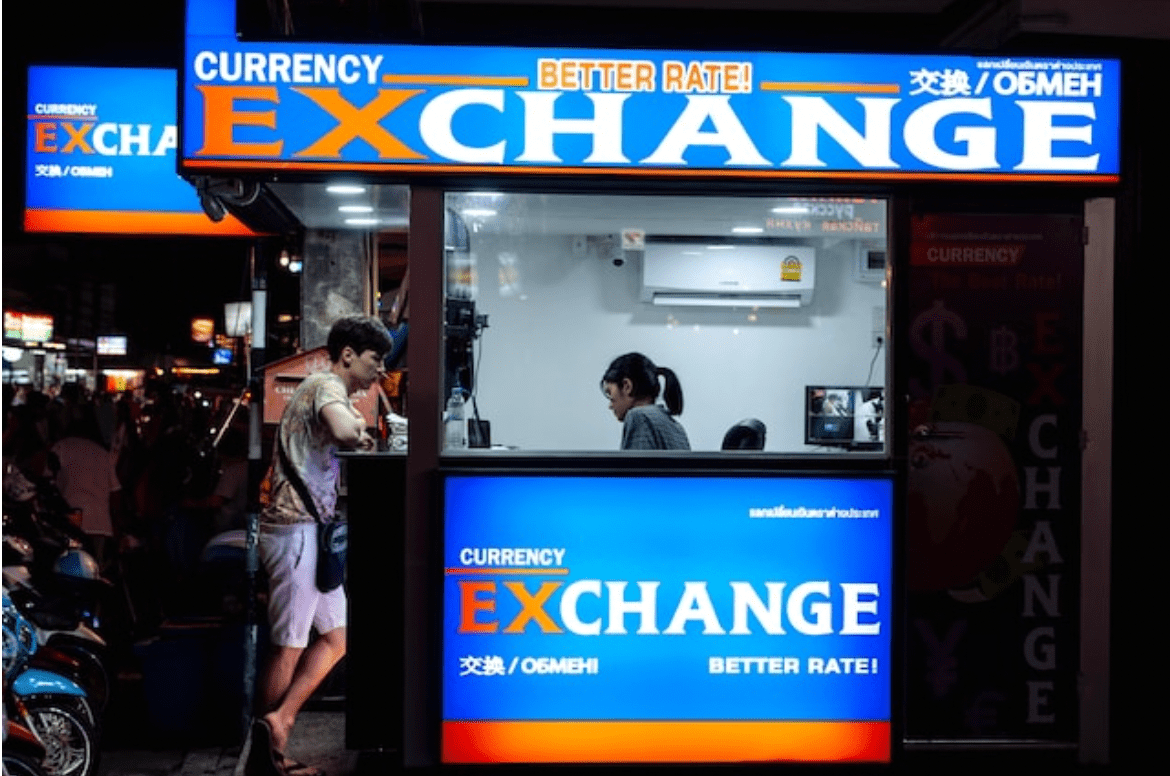 Acquiring the highest possible rates for foreign exchange is a top priority for both people and organizations. Traditional banks are no longer the only choice for currency conversion as the financial landscape changes. Enter Vanex Group, a pioneer in the money service sector that offers exchange rates that surpass traditional banks and many services that have revolutionized the industry.
Vanex Group has quickly become the go-to option for individuals looking for the best exchange rates thanks to its track record and dedication to customer satisfaction. Vanex Group, Western Canada's top private foreign exchange firm, has challenged the status quo by providing better ways to exchange currencies than the conventional banking route.
Traditional banks sometimes burden customers with unfavorable rates and hidden fees, but Vanex Group stands out for its dedication to openness. Every financial transaction is a step toward maximizing value thanks to the company's favorable and competitive exchange rates, well-known for saving clients thousands of dollars annually. Individuals and companies may feel secure knowing their hard-earned money is being exchanged at rates that put their financial well-being first by choosing Vanex Group.
The proficiency of Vanex Group in the foreign exchange market is the foundation for its commitment to offering better rates. The organization navigates the complexities of conversion rates to give customers a clear advantage. It is supported by a team of financial specialists with an in-depth understanding of international currencies. By ensuring that currency swaps are carried out at the most advantageous times, this economic prowess translates into real advantages for clients, further increasing the value of their transactions.
The variety of services offered by Vanex Group offers unmatched ease and competitive exchange rates. The organization makes it easy for people and businesses to conduct worldwide commerce by emphasizing rapid, secure, and safe money transfers. Vanex Group's customer-centric strategy guarantees that the procedure is quick, dependable, and stress-free, whether shipping money across continents or enabling currency transactions related to travel.
Vanex Group's dedication to innovation is another noteworthy aspect of its products and services. The company's user-friendly mobile application and internet platform give customers the power to track real-time pricing and start transactions whenever convenient. The way currency exchange is done has been revolutionized by this technological integration, which saves time and encourages a more knowledgeable and empowered clientele.
The commitment of Vanex Group to offering lower prices extends beyond specific customers. The organization advances its competitive advantages to corporate partners looking to maximize their international trade initiatives with wholesale currency solutions designed for businesses. Vanex Group helps to improve profit margins and facilitate strategic expansion by enabling firms to buy or sell significant volumes of foreign currency at wholesale prices.
In conclusion, Vanex Group's innovative strategy for offering exchange rates surpassing conventional banks is a game-changer for both consumers and companies. The business provides a more beneficial route for currency exchange by adhering to transparency standards, having a thorough understanding of finance, and using cutting-edge technology, ensuring each transaction is a step toward financial empowerment and success. Vanex Group is a leader in the field of foreign exchange for individuals looking to get the most out of their currency exchanges and optimize value.