4 Business Website Redesign Mistakes and How to Avoid Them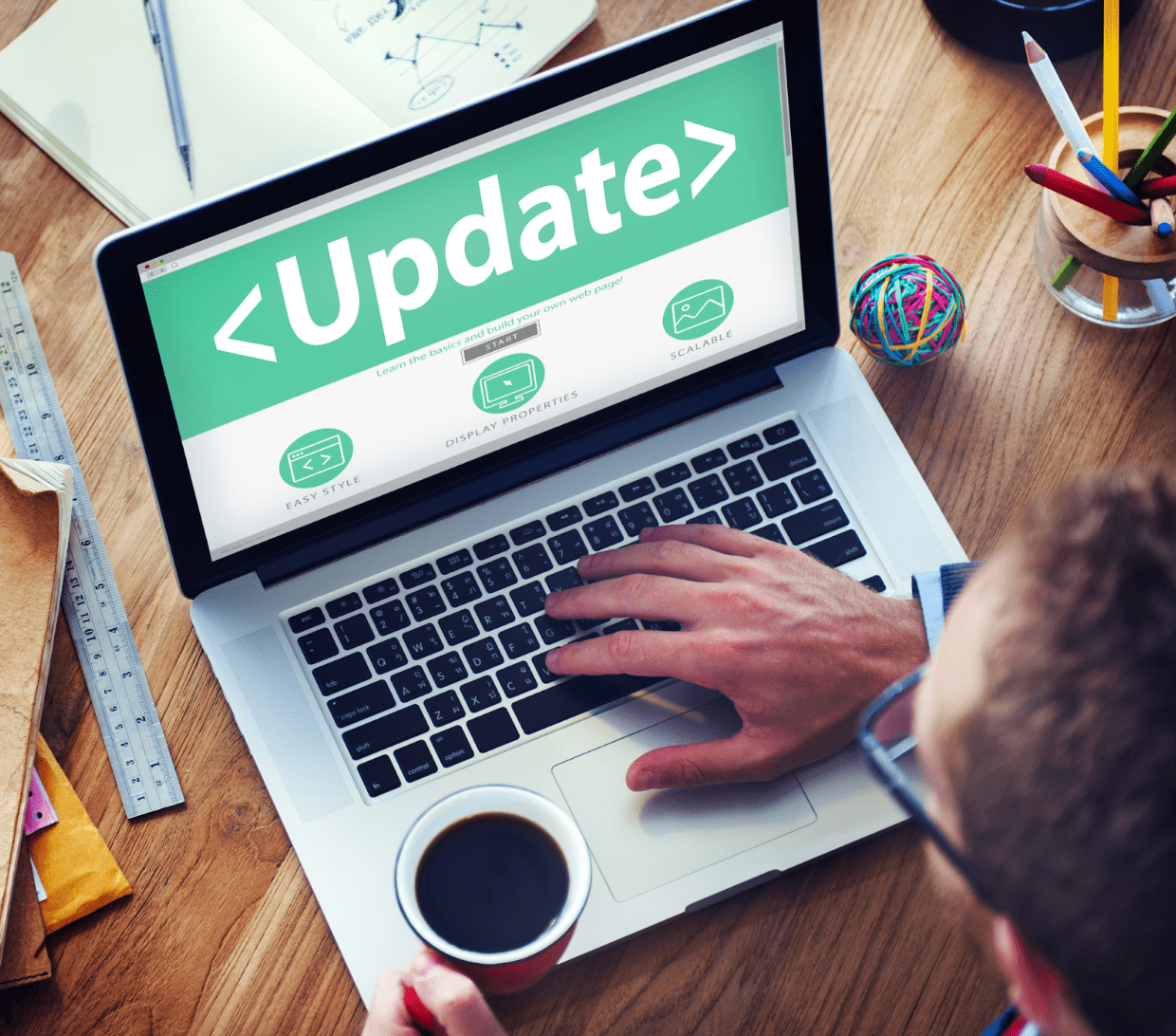 Studies show that 80% of American consumers shop online. It's not surprising, then, that having an online presence is imperative to small business owners. If you don't have a strong online presence, you can't expect to compete with the other businesses in your industry.
However, it's not just about ranking high for keywords related to your brand. Yes, that's an essential part of the equation. But you also need to think about the consumer experience you're creating on your website.
This is what determines whether or not website visitors become paying customers. You must avoid making business website redesign mistakes if you want to generate leads, make sales, and build a successful company.
We're here to help. Keep reading for a quick list of four mistakes to avoid while updating business websites.
1. Not Working With a Website Design Agency
First, unless you have experience and expertise in designing and developing websites, it's best to leave this to the professionals. While there are some website-building platforms that make the task relatively straightforward, it's not something you should risk.
Not only does building a website require technical backend coding, but every mistake you make will be felt by your customers. This might include:
Slow loading times

Improper formatting

Links and buttons that don't work properly

Misaligned images, text, and video

Difficult navigation

And more
You can avoid these business website redesign mistakes by working with a professional right off the bat.
2. Not Placing an Emphasis on Branding
During your website redesign project, keep your eye on the prize. Don't forget that this is all about branding for your company. Every aspect of your website will reflect on your business.
The fonts, colors, images, and videos you use should all coincide with your brand identity. When consumers visit your website, they should be met with a familiar and consistent experience.
3. Trying to Rank Your Homepage
One of the most common business website redesign mistakes is tiring to make your homepage rank high on Google. This is both unnecessary and potentially problematic.
First, you don't want your homepage competing with other web pages on your site. You should strive to direct search engine users directly to the page they need, whether it's a product page or a blog page.
Second, your business is going to evolve over time to include more niche products and services. If it ranks high now, it will most likely be outdated in a matter of months.
Follow this link to learn more about the type of SEO homepage content you should use.
4. Forgetting to Make Your Website Mobile-Friendly
Finally, in your new business design, don't forget to ensure your site is optimized for mobile devices. A mobile-friendly website is imperative to your success, as most Americans own smartphones.
We use these for social media, chatting with friends, sending emails, and online shopping. If your site isn't optimized for mobile devices, smartphone users will have a terrible time navigating your web pages. They'll load slowly and incorrectly.
Based on the short attention span and demanding nature of modern consumers, this will result in a high bounce rate. They'll quickly become frustrated, leave your site, and find one of your competitors.
Are You Making Business Website Redesign Mistakes?
If you're making any of the business website redesign mistakes listed above, stop and rethink your tactics. Follow our guide to make sure you get positive results with this project.
And if you're looking for more small business tips or digital marketing advice, you're in the right place. Check out some of our other articles before you go.
The Power of Using Correct Communications Skills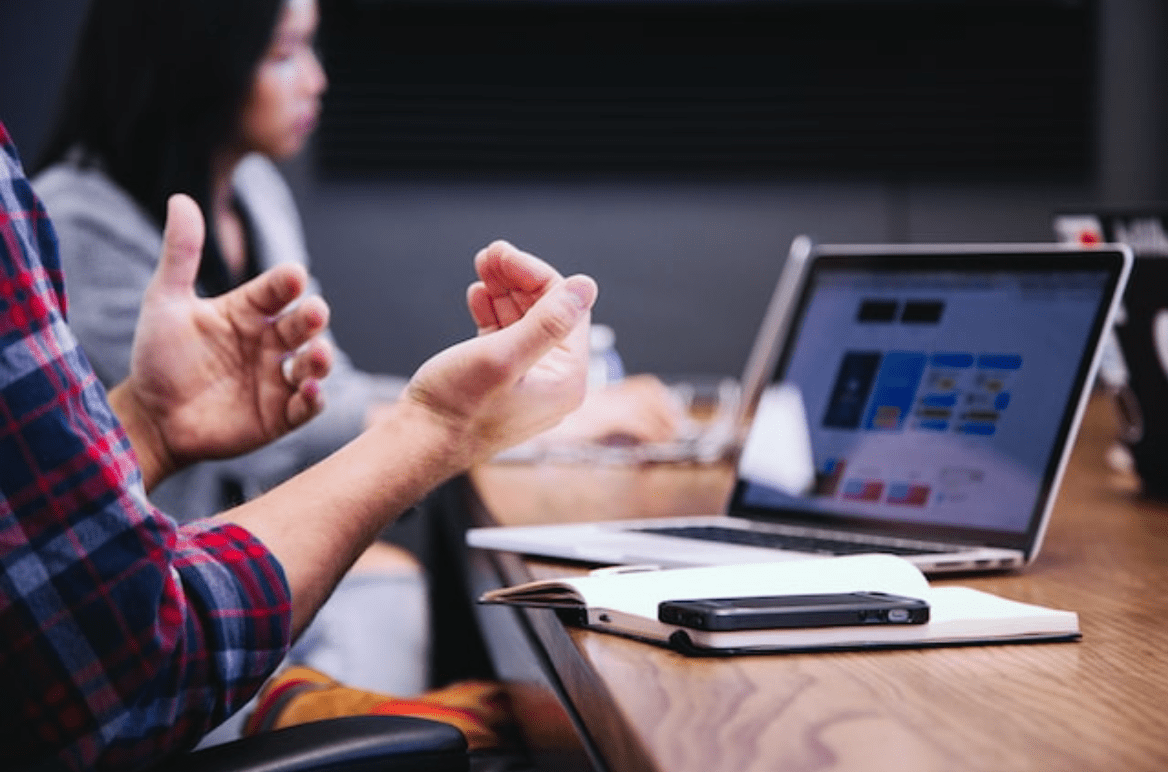 Effective communication at work can be transformative for individuals, teams, and businesses. We're here to show you why communication is vital in the workplace and how to start building your and your team's communication skills today. 
Communication skills are, however, more than just verbal or written in nature and include several non-verbal cues such as kinesics, proxemics, and paralinguistics, in addition to human centricity and being able to communicate in a soft touch low feel world successfully. 
It is about communicating positively with clarity, developing strong, active listening skills, being able to read other people's behaviors, effectively managing conflict, navigating difficult conversations successfully, and being empathetic and adaptable.
Communication in the workplace is important because it boosts employee morale, engagement, productivity, and satisfaction. Communication is also vital for better team collaboration and cooperation. Ultimately, effective workplace communication helps drive better results for individuals, teams, and organizations. 
To take it a step further, specifically as a manager, building good communication skills has profound short- and long-term benefits for your organization. Effective communicators can motivate their team to get more done with better results and fewer misunderstandings. And who doesn't want fewer misunderstandings?
All of these things can contribute to the company's success — and your success as a leader.
Not all work communication is made equal. We've all had the experience of sitting through a tedious, lengthy meeting with the thought, "This should have been an email." 
Different communication channels are ideal for different types of communication. Depending on the type of information conveyed, those other channels can enhance — or detract — from how it is received. Effective communicators will develop different skills and tools to match the type of communication needed.
1. Leadership communication 
2. Upward communication 
3. Updates 
4. Presentations
5. Meetings 
6. Customer communications 
7. Informal interactions 
Every year communication tops the list of skills in demand by employers. There's a reason. Communication is what makes our professional and personal relationships go smoothly. It's how we show care, catalyze change, and get things done. 
That's reason enough to improve — and keep improving — these critical skills. Luckily, we can all learn to communicate better.
Presentation Skills
Although presentation skills may not be used frequently by most of us, however, there are times when we do need this skill to present information to a group of people, either in a formal or informal setting.
Written Skills
The ability to write and convey effectively is the key to communication. This skill is not just limited to authors or journalists. A poorly written communication can be pretty frustrating for the reader and may also communicate the message inappropriately or incorrectly. Written skills are of great significance in a corporate setup, where communication occurs via email.
Personal Skills
While we may not realize the importance of personal skills such as maintaining a healthy body and mind, they enhance communication. For instance, improving your self-esteem and building your confidence helps you feel more positive about yourself, including your ability to communicate effectively. If you have an in-depth understanding of yourself and a more relaxed and positive outlook toward life, you are more likely to be charming, which further aids the way you communicate. Lastly, good communication skill is also directly linked to assertiveness – standing up for what you truly believe in.
An individual who has the experience of such skills and has worked in this line to help many people to get the benefits from it is our inspiration for today's article – Linda K Clemons. Linda has studied Marketing and is certified in Analytical Interviewing. Professionally she has achieved the titles of Top Sales Producer, Entrepreneur, Trainer, and Speaker.