How to Use Facebook for Business Without Getting Banned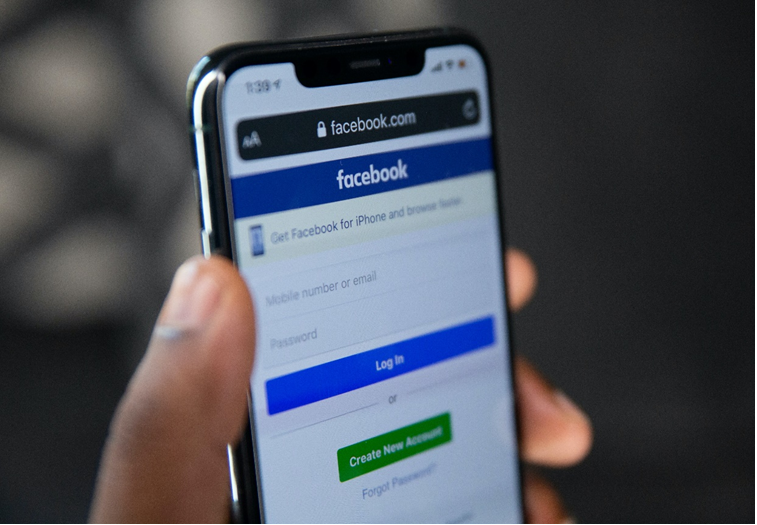 The success of any business largely depends on how effective its marketing is. Back in the day, a typical successful brick-and-mortar business will have a huge yearly marketing budget that goes into newspaper, TV, or radio adverts. These days, with the rise of mobile technology, advertising has moved to social media and it isn't as expensive as it used to be.
You may now want to know which of the social media platforms is the best to market your products. Use all, if possible, but the most effective so far is Facebook. As a dropshipping business that wants to boost sales and grow in the shortest possible time, you need to master Facebook marketing because more than half of your customers are there.
According to Statista, over 2.8 billion people use Facebook every month and two-third of Facebook users visit a local business Facebook page in a week. Your customers are waiting for you to create a Facebook for Business account and showcase your products, but you'll need to understand how to effectively market on the app to avoid being banned from Facebook.
So, in this article, we'll show you how to effectively use Facebook for Business to market your business and improve your brand's visibility without getting banned from Facebook.
What is a Facebook for Business?
Facebook for business is a personal Facebook account for your business. It serves to make your business an entity on the internet space so that customers and prospective customers can discover it and engage with it. Like the personal Facebook account, Facebook for business is free to open and you can post updates, receive notifications, make comments, and send and receive messages.
Branding is important when setting up your Facebook business account. Just like your physical business has its look feel, and emotions that it projects to the customers, so should your Facebook Business account. Of course, there are many business accounts on Facebook in your line of business, so it's important to distinguish your account from others.
Why Do You Need a Facebook Business Account?
There's more to opening a Facebook for Business than just having an online presence for your business. Some other benefits of having a Facebook Business account include:
Your business will be able to list its contact address and email to customers who have heard about it and wish to make inquiries.
You have an unlimited opportunity to showcase your products, unveil the dedicated staff who are responsible for the smooth operation of your business, and offer discounts.
You are better able to know the right audience for your brand and products and better strategize to reach them using the analytics tools available in Facebook Business accounts.
You'll save cost on advertising as Facebook for Business is free to set up and the analytic tools in it come at little or no cost.
You will be able to drive traffic to your business website with ease as the posts about your products on your Facebook Business account will prompt the viewers to visit your website, which you've linked to the page, to get full information about the products.
Step-By-Step Guide on Opening Facebook for Business
There's so much your business is missing, right? Now, let's quickly get your business a Facebook Business account in a few simple steps.
Step 1: Visit the Facebook website to create a page. Ensure that you've already logged in to your personal Facebook account before you take this step. You'll be the one managing the Facebook business account, so you'll need to create it with your personal Facebook account.
Step 2: Select the type of Facebook page you want to create, which, of course, is the Business/brand or Community/public figure page.
Step 3: Input your business details in the text boxes provided.
Step 4: Add a profile and cover image for your Facebook Business page, following the recommended image sizes for each image to be able to get the best look and feel.
Step 5: Fill in the description, contact information, and other relevant details of your business by clicking on the "Edit Page Info."
Step 6: Make your Facebook Business account's URL unique by clicking on "Create Page @Username." You have only 50 characters to use, so you may want to use something short that best relates to your business.
Step 7:  Set up a call-to-action button like "Start Shopping" or "Contact Us" by clicking on "Add a Button."
Next step? You're done! Now you can sit back and inspect what you've just done.
How to Start Engaging with Customers on Facebook Business
If you're satisfied with the Facebook Business account you've just created, it's time to give your audience something engaging. You'll need to start creating content on your Facebook Business account that your audience can engage with.
Here are the kinds of posts you can use to engage your audience:
Text Post – This is the plain text content you can use to engage your audience. They are usually straight-to-the-point texts that you can use to share important information and spark a conversation.
Photo Post – These are the real deal when you want to win the attention of your customers (both current and potential). They are content with eye-catching images that you can use to showcase your products and their benefits.
Video Post – These are video content that can help you better show how your products can be used or the solutions they can solve. They usually have a higher engagement rate than text or images and are capable of grabbing your audience's attention at once as Facebook automatically plays videos in Newsfeed.
Live Video Post – This is more engaging content than videos. This kind of post allows you to record a video live while your customers join you on the broadcast. In this case, you can answer questions your customers are asking as they are asking it and demonstrate how to use your products live.
Linked Post – This kind of content is mostly to drive traffic to your product website and boost conversation. All you need to do is paste the URL of your product page in the conversation box in your Facebook Business Home. It will display a preview of your website and offer you the opportunity to write a short description for better conversion.
Facebook Stories – Stories are wonderful marketing strategies that you can use to highlight products that are fast selling or popular to your target audience. It's effective as it can include text, images, or videos. And because it lasts for only 24 hours, it creates the Fear of Missing Out (FOMO) effect on your customers that drives sales.
Watch Party – This kind of content involves sharing a video in real-time to allow your followers experience the event with you. You can use this to build expectations around a new product.
When you start engaging your current and prospective customers with any of these engagement tools, it's easy to get addicted or go against Facebook rules. This will earn you a Facebook ban that wouldn't be good for your business page.
Actions to Prevent Facebook Ban
In all your interactions with your audience, here are things you must never do to avoid being banned from Facebook.
Posting hate speech and other objectionable content
Being overly active on Facebook
Using a fake or misleading business name
Holding conversations with suspicious accounts
Sharing false information on your business page
Annoying your audience to the point where they report you to Facebook.
Final Thoughts
Getting banned from Facebook isn't common with Facebook Business accounts but it happens. However, if you avoid the actions that warrant receiving a ban from Facebook, you're good to go with your Facebook for Business account. To get the best of your Facebook Business page, however, carry out occasional surveys to know what your customers feel about your product and service so that you can improve in your deliveries.
Current challenges of Manufacturing in Mexico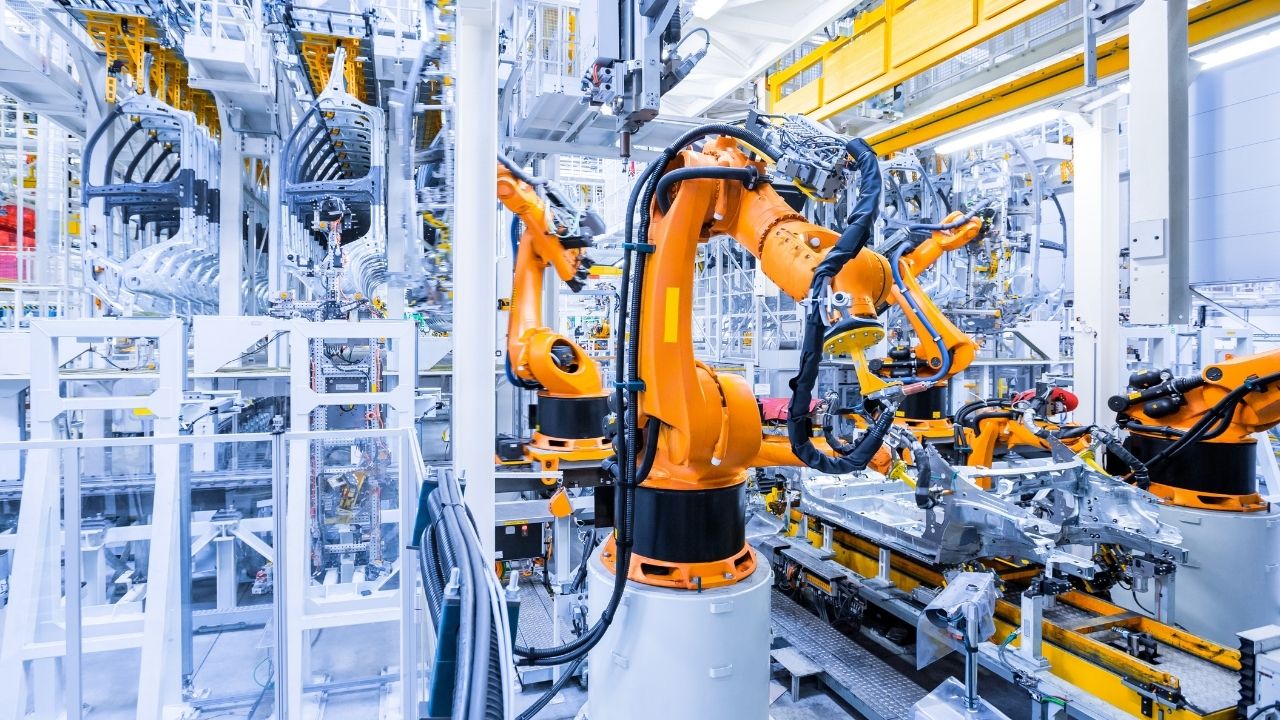 As per the World Trade Organization, Mexico is the 13th biggest exporter of goods and 12th biggest importer of goods globally. A sign of the amazing nature of the manufacturing industry in Mexico is the growth of the industrial labor force that has occurred during 2019. As per the National Institute of Geography and Statistics, the number of Mexicans hired in the industry was 2.5% more than previous years. Economists suggest that the manufacturing in Mexico depends on three major factors:
Manufacturing is diverse
Manufacturing industrial base is broad. Producers of the nation include small companies to big conglomerates such as top-notch pharmaceutical companies, world-class aerospace manufacturers and automotive assemblers and many more.
Also, the manufacturing industry in Mexico supplies domestic input to enhance its products. For instance, Mexico has homegrown cotton to support its textile companies, aluminum supply for its automotive industry usage, polyethylene for its plastic sector and sugar for companies that produce food and beverage products. Irrespective of the fact that use of domestic items is on rise, Mexico still has a long way to go to become self-sufficient and acquire control on its manufacturing processes.
Manufacturing in Mexico uses modern data technology
The launch of new technology is usually a troublesome element in the production sector. The launch of Industry 4.0 into major developed nations has created a lot of challenges for Mexico too.
The Industry 4.0 has made a lot of technologies which can be used in the manufacturing industry such as Internet of Things, Cloud Computing, Artificial Intelligence, Additive Manufacturing, Augmented Reality and more. Data intelligence is of great importance as it permits producers to get precise information pertaining to almost connection in the manufacturing chain to get operational intelligence.
Kimball Electronics in the Guanajuato region is a great example to enter the dominion of industry 4.0. It produces circuit boards and electronic parts and it has started testing data infrastructure on a real-time basis by using OSIsoft technologies to analyze failures and errors.
Using this tool in the manufacturing in Mexico has saved the company a lot of money and time and paved the way to use it at its other locations worldwide. More and more industries in Mexico are adopting new technologies. This is a major and necessary step for the companies that find it difficult to convert large data flows into essential, comprehensive, real-time information.
Manufacturing makes use of highly skilled human capital
INEGI stated that during April 2019, the value of Mexican exported merchandise was calculated $US 39 billion in products. This suggests the gigantic value of products produced by the expert Mexican labor force.
In order to meet the demand created by the Industry 4.0 technologies, it is essential for the nation to create better links between training, education, industry and government. The strength of this bond will enhance better knowledge and strengthen the growth of new businesses in the nation.
Manufacturing in Mexico is in its development phase. It has benefits of diversity, data technology and human resources to take its economy to another level of development.